Equilar Institute
Equilar Blog Archive
---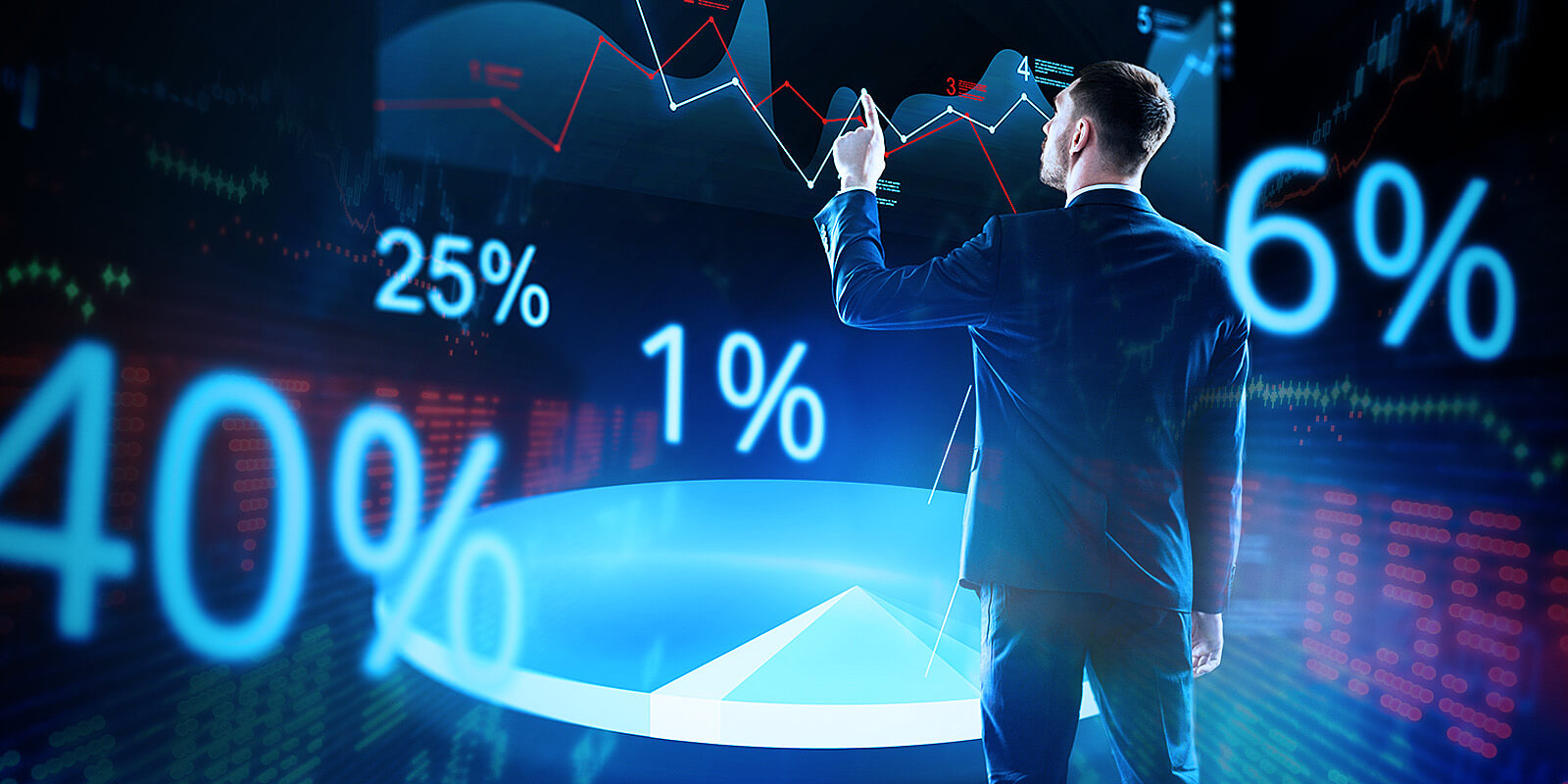 October 22, 2018
As Amazon and Apple hit the $1 trillion valuation mark, there has been some speculation as to which company will be next...
---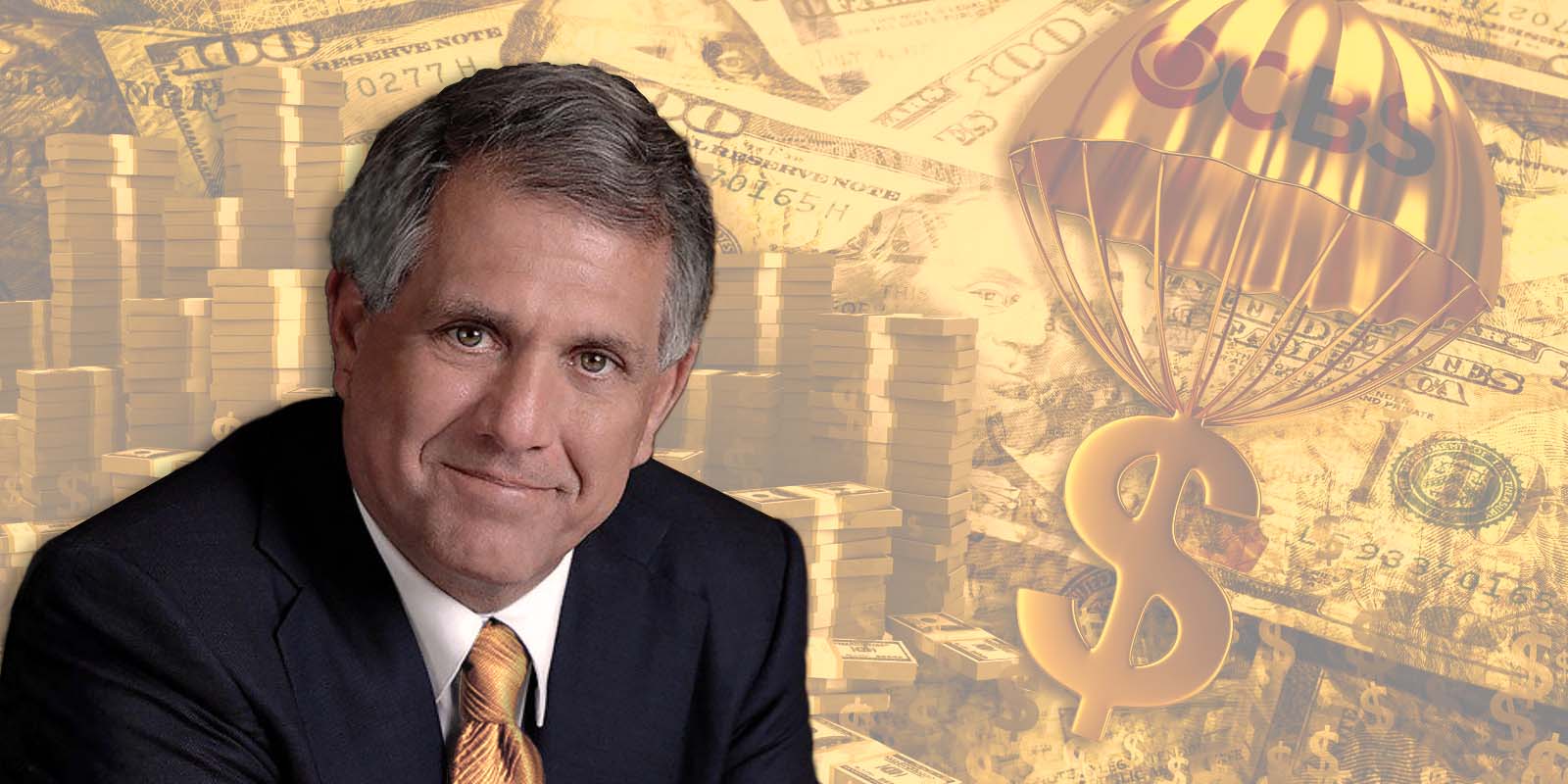 October 1, 2018
CBS recently announced that Leslie Moonves would be stepping down as Chief Executive Officer and as a director of the company effective immediately...
---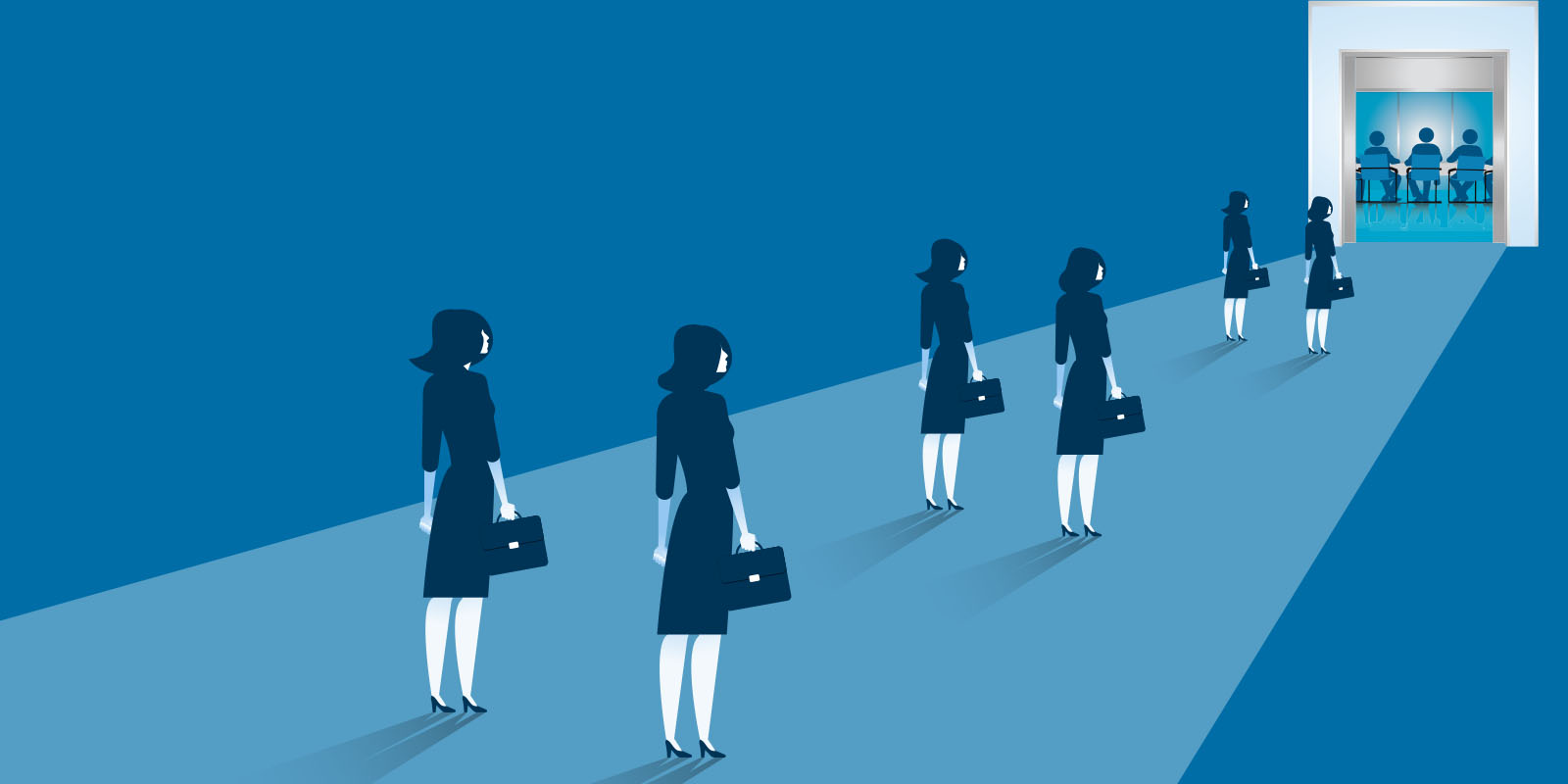 September 21, 2018
General Motors (GM) recently appointed Dhivya Suryadevara as its Chief Financial Officer, effective September 1st. The news made many headlines because...
---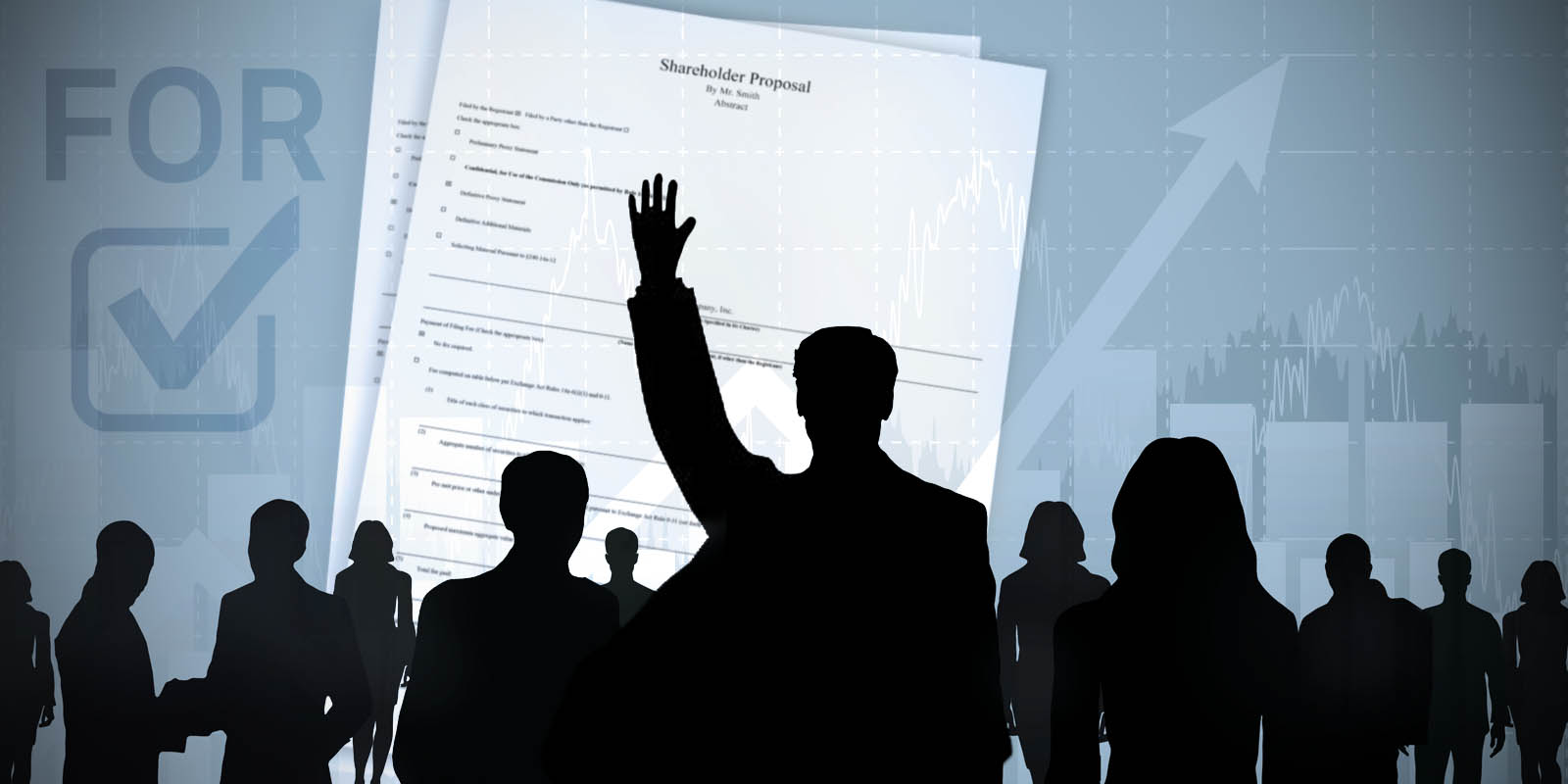 September 21, 2018
Environmental, social and governance (ESG) proposals voice shareholder concerns about topics including, but not limited to, climate change disclosure, lobbying and political campaign...
---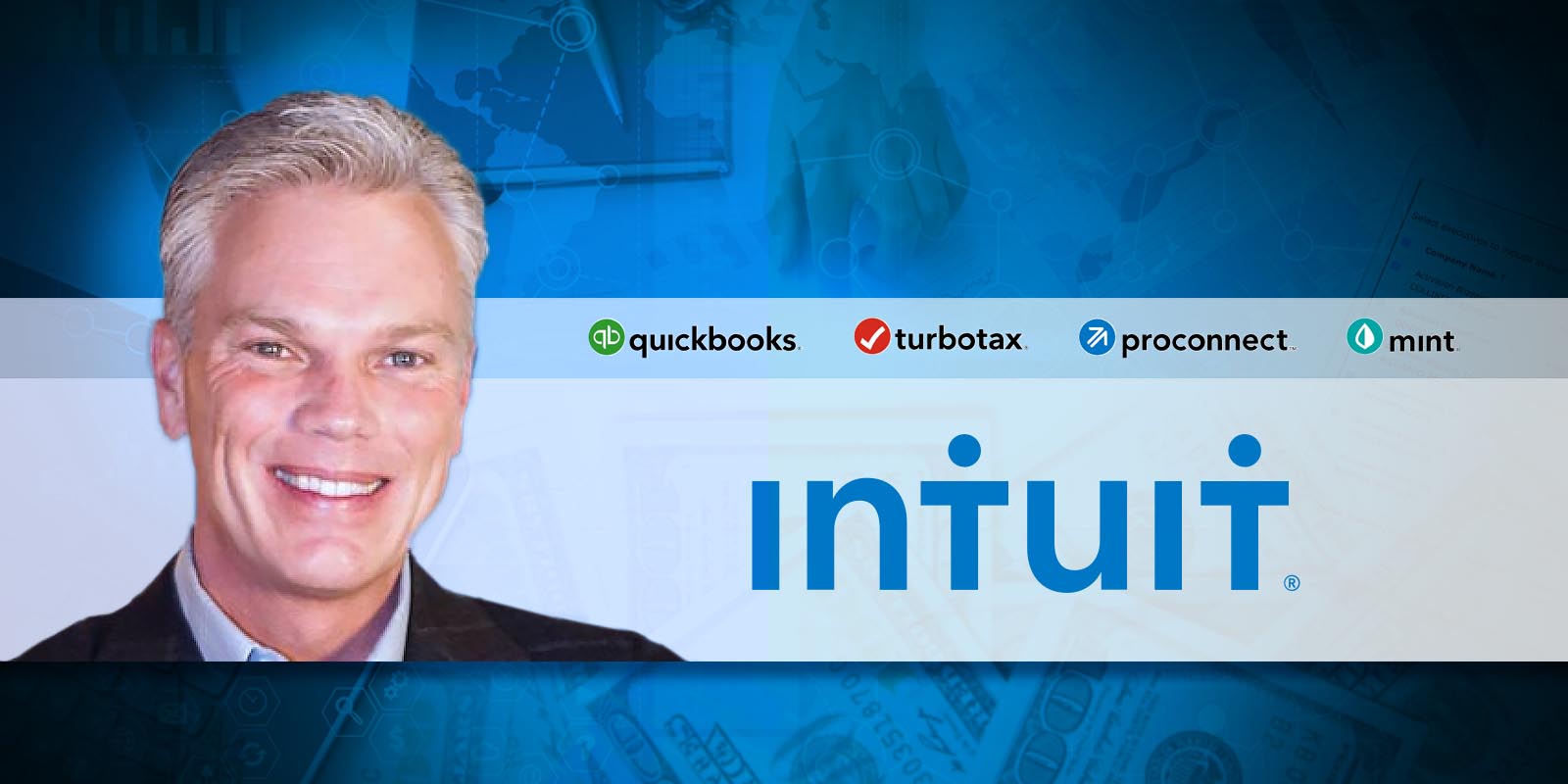 September 11, 2018
Last week, Intuit announced that its Chief Executive Officer , Brad Smith, will resign after 11 years at the helm of the company on January 1, 2019, according to the company's latest press release...
---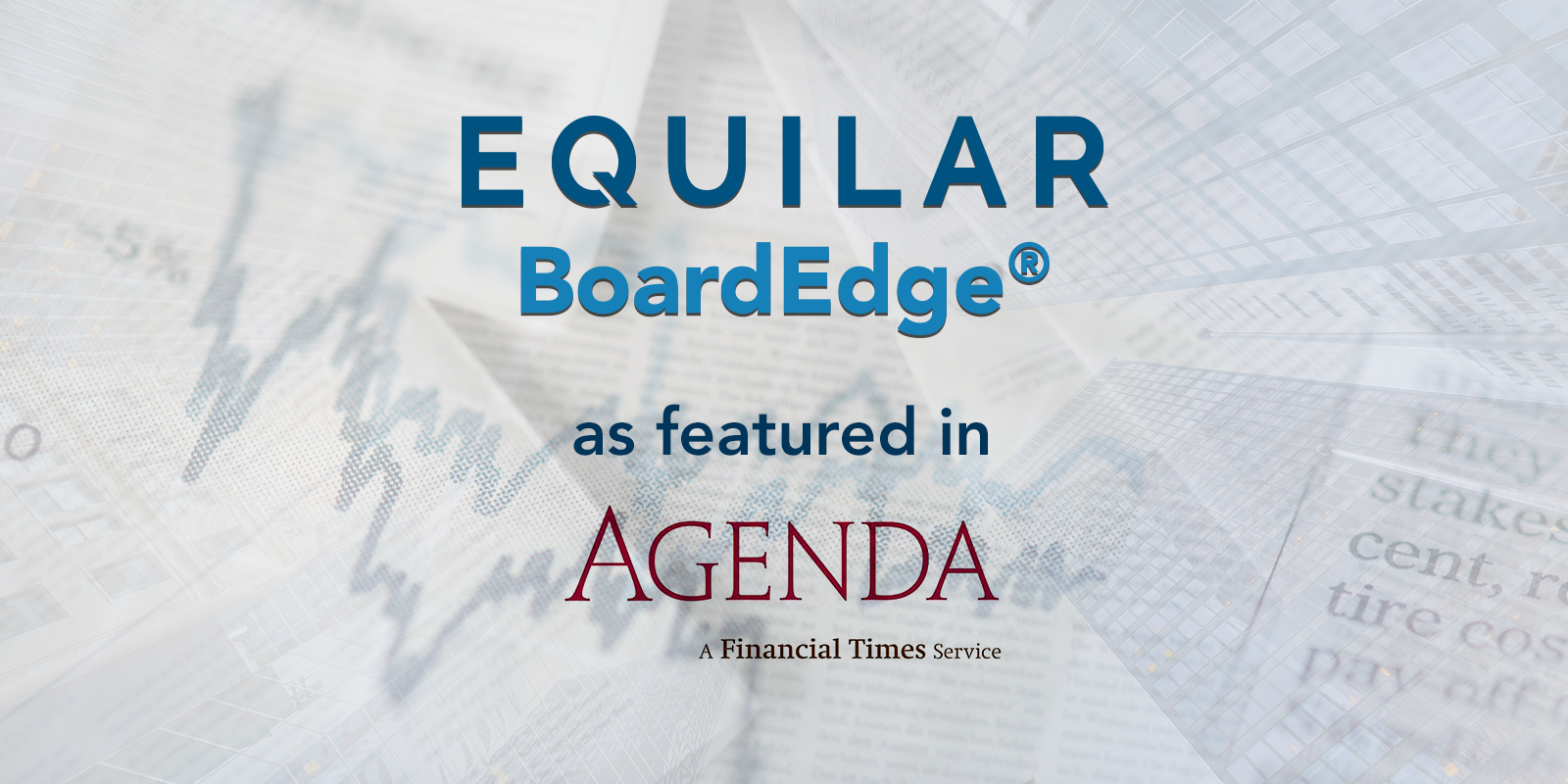 August 28, 2018
Access to reliable, accurate data that explains how executives and board members are connected...
---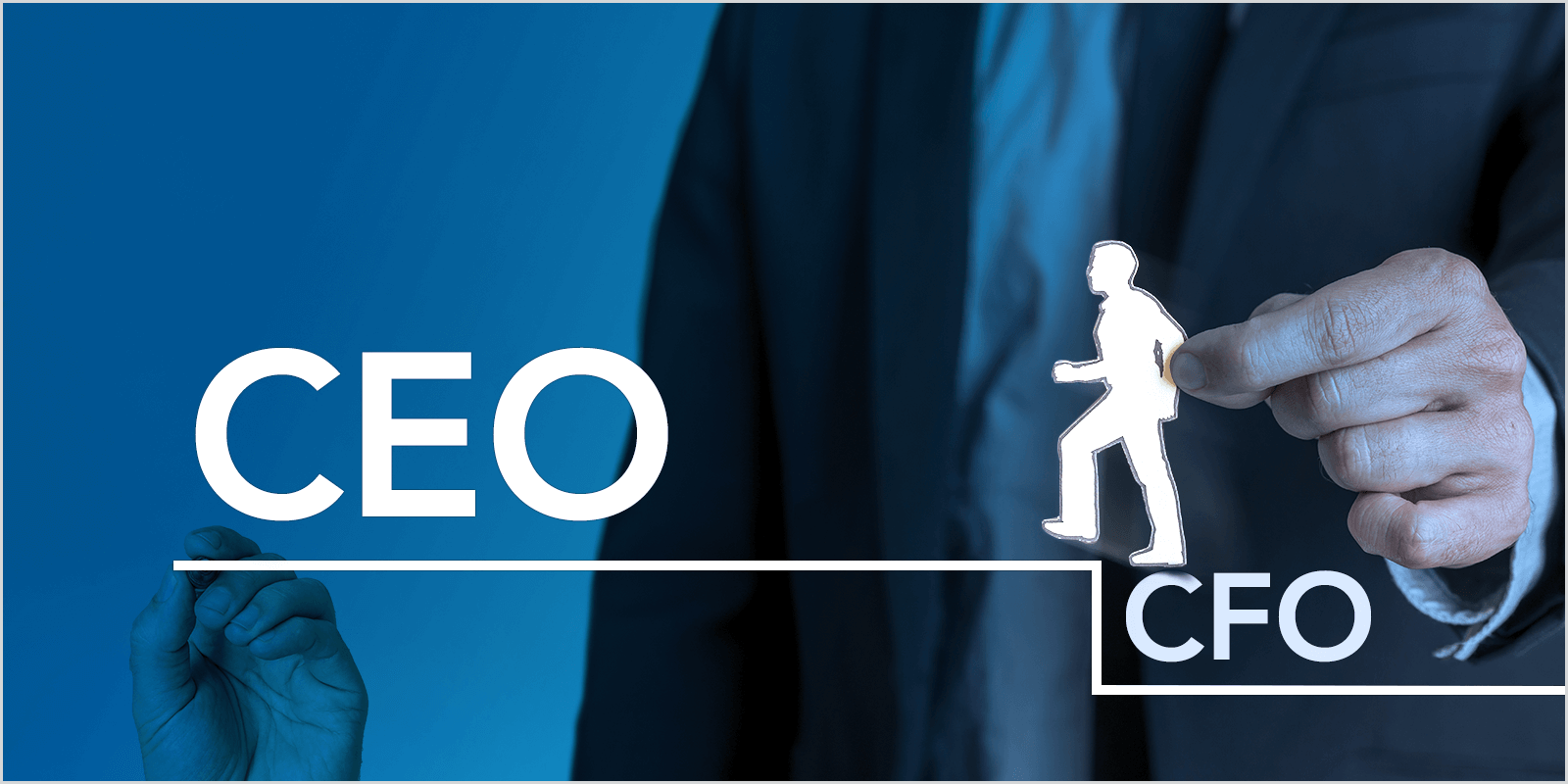 August 22, 2018
For companies with an established pattern of growth, the SEC requires the position of chief financial officer (CFO) to be disclosed as a top five executive...
---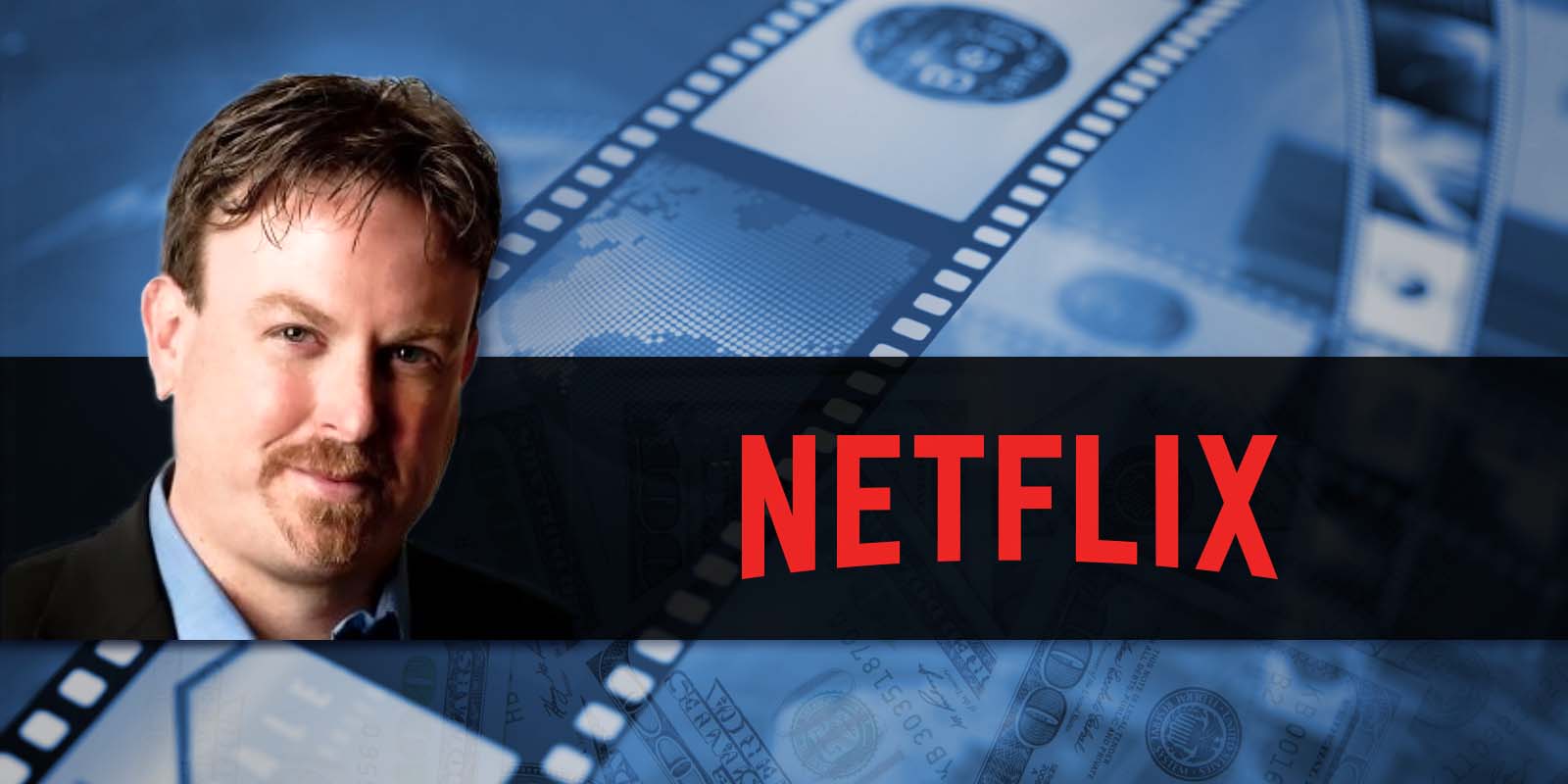 August 14, 2018
Netflix CFO David Wells announced on Monday that he would be stepping down once the company announces his successor, as reported by CNBC...
---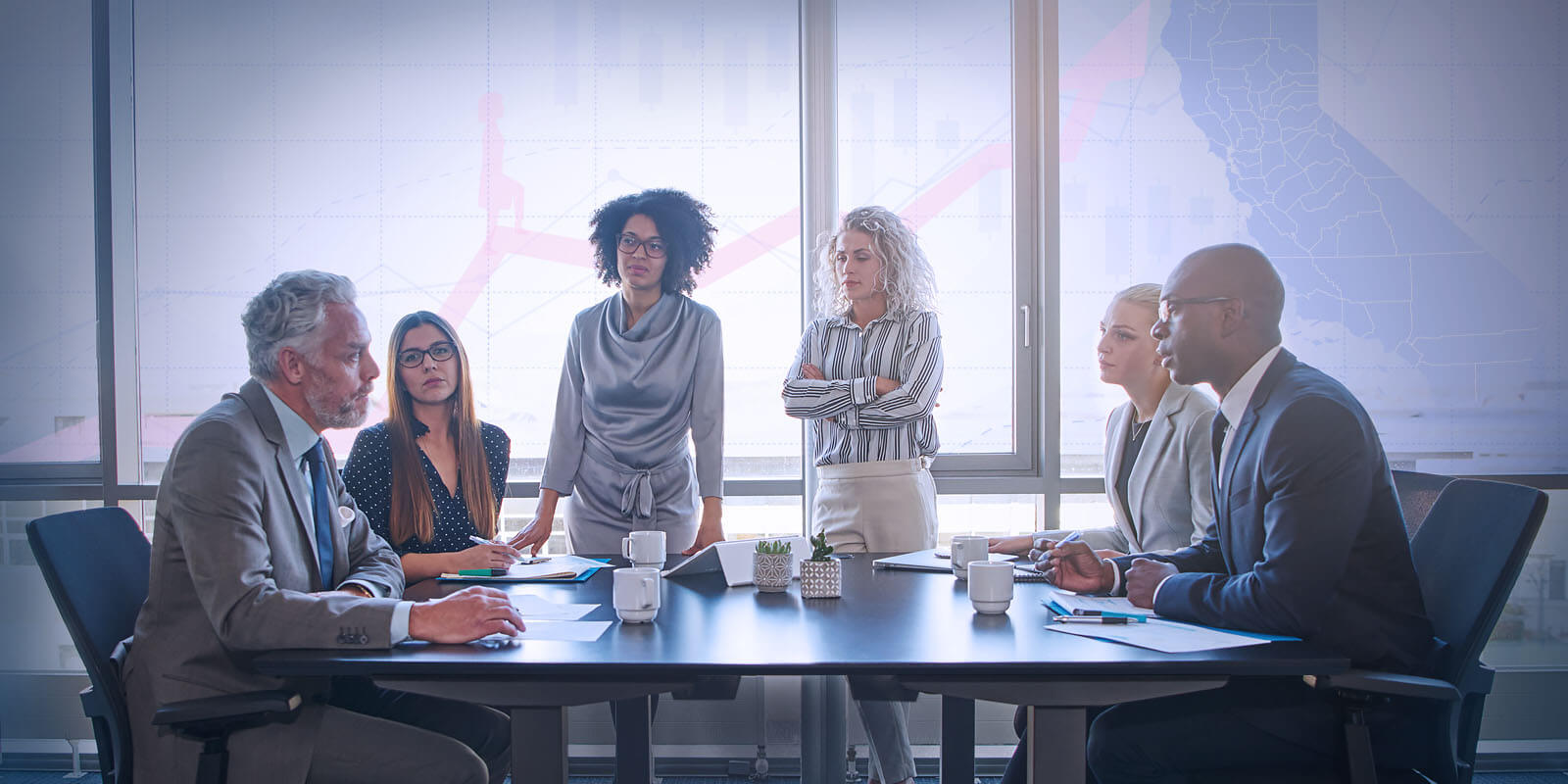 August 14, 2018
By August 31, 2018, California could become the first state in the nation to mandate publicly held companies that base their operations...
---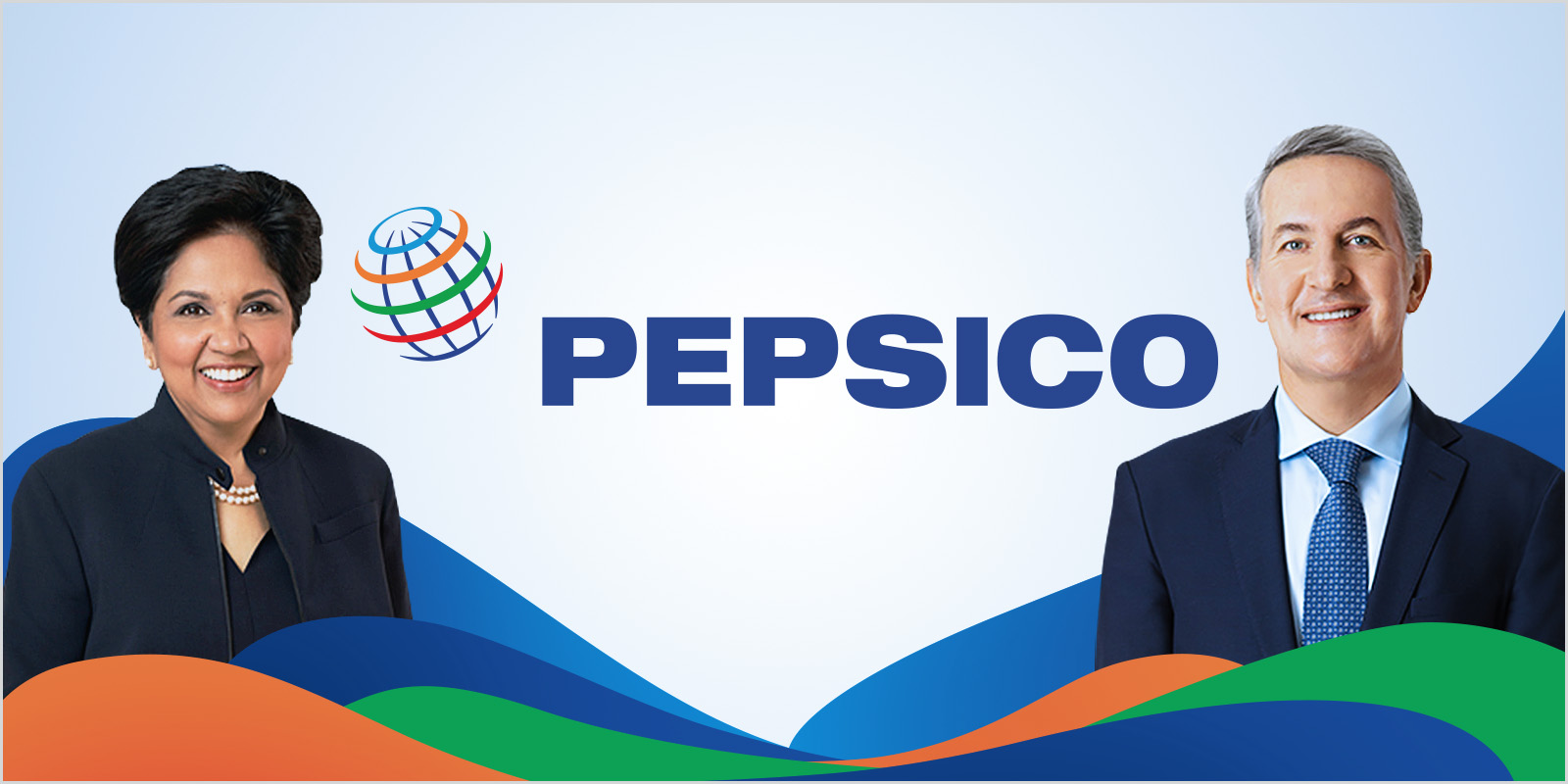 August 13, 2018
Last week, Pepsi announced CEO Indra Nooyi will step down from the chief executive post following 12 years of service, CNBC reported...
---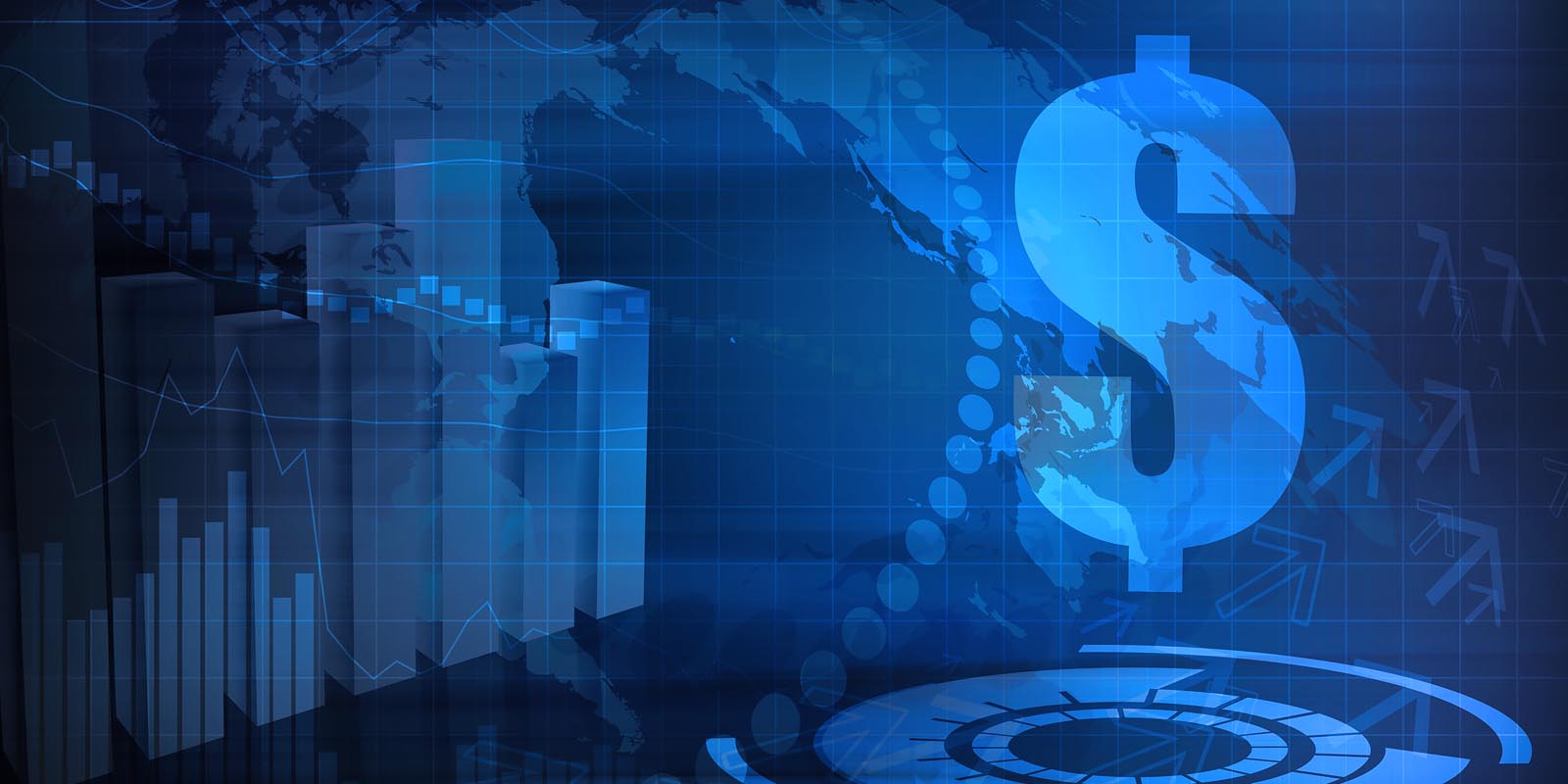 August 7, 2018
With most annual shareholder meetings concluded, a majority of shareholders have had the opportunity to vote on 2018 compensation packages...
---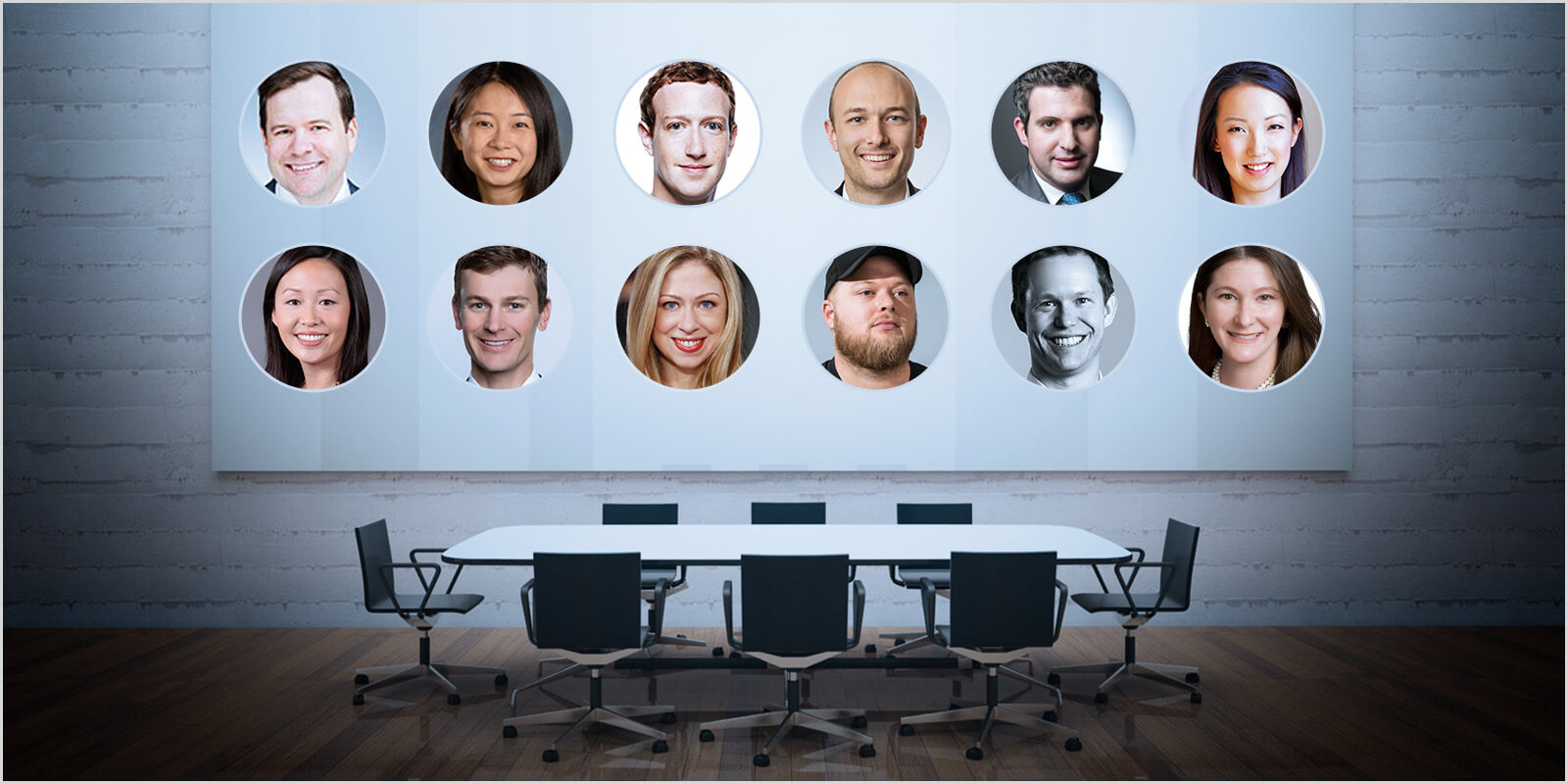 August 7, 2018
As companies attempt to adapt to changing trends and technology across corporate America, new and innovative perspectives have become more necessary...
---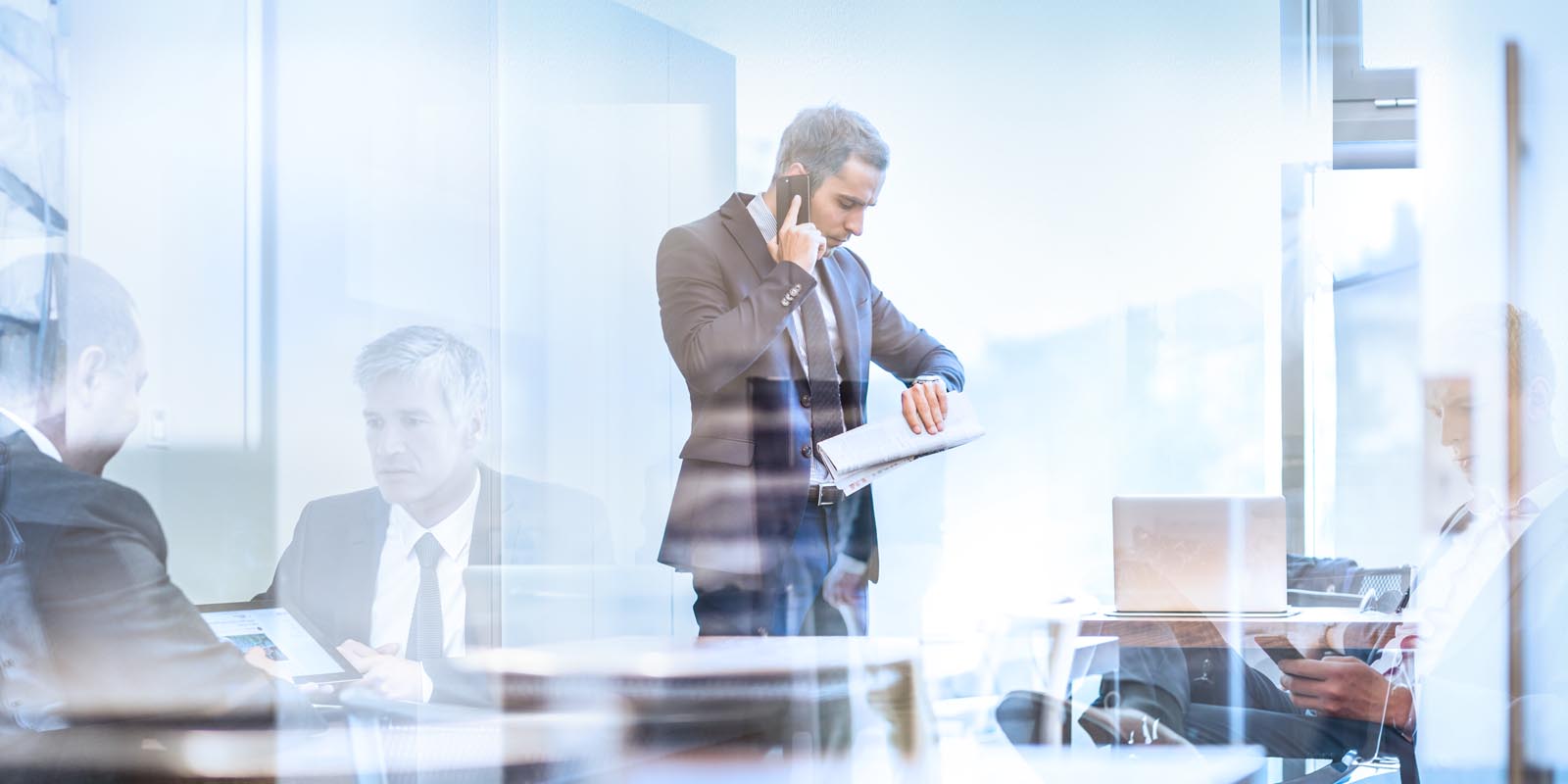 July 24, 2018
Does the presence of multiple board memberships signal an experienced and dedicated board member or one who has overcommitted his or her time...
---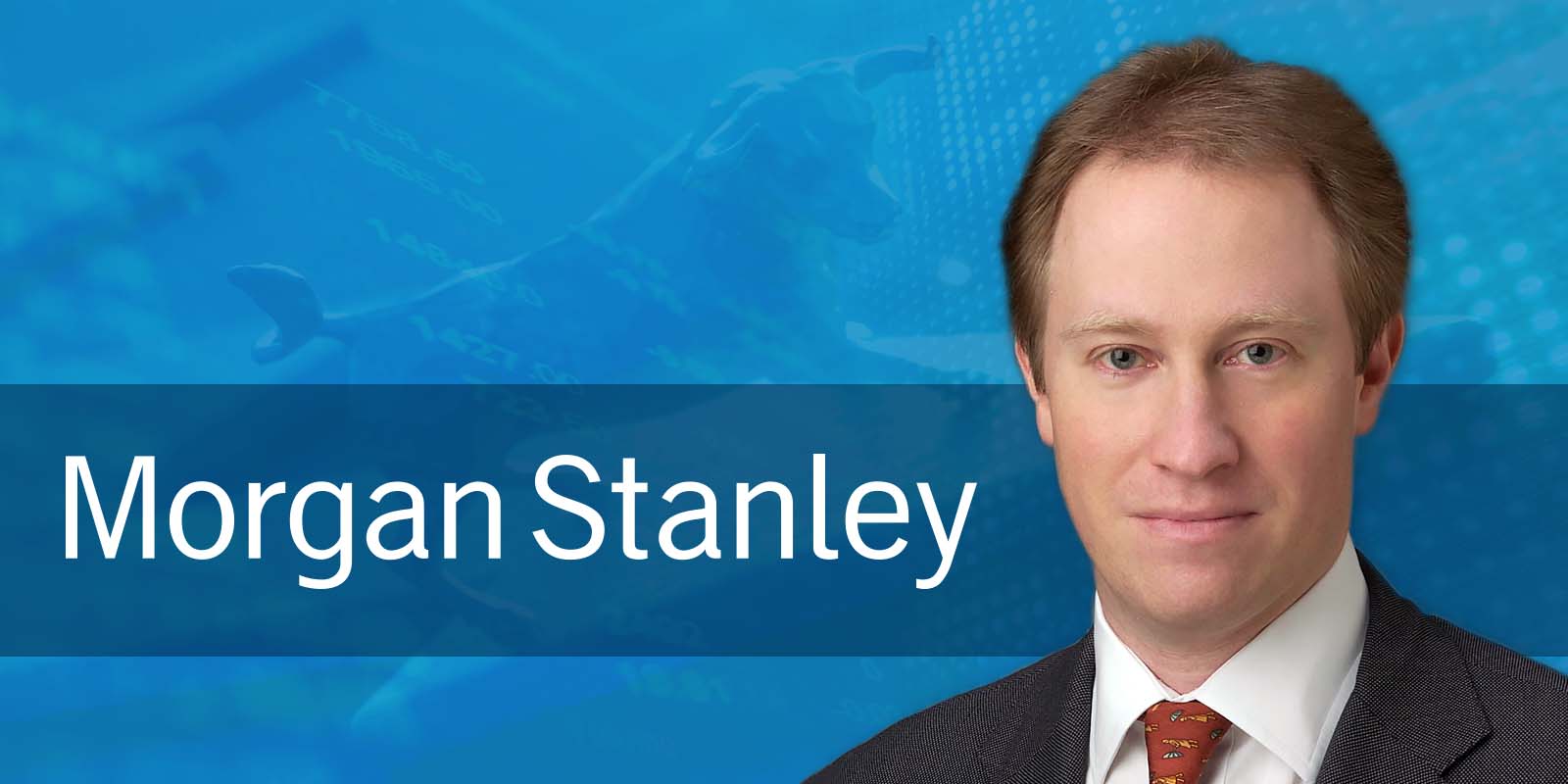 July 17, 2018
Last week, Morgan Stanley announced the promotions of a few key executives, including Trading Chief Ted Pick, The Wall Street Journal reported...
---
July 12, 2018
April 10th marked Equal Pay Day 2018 in the United States. This particular date was chosen to highlight the occasion because it represents the amount of time...
---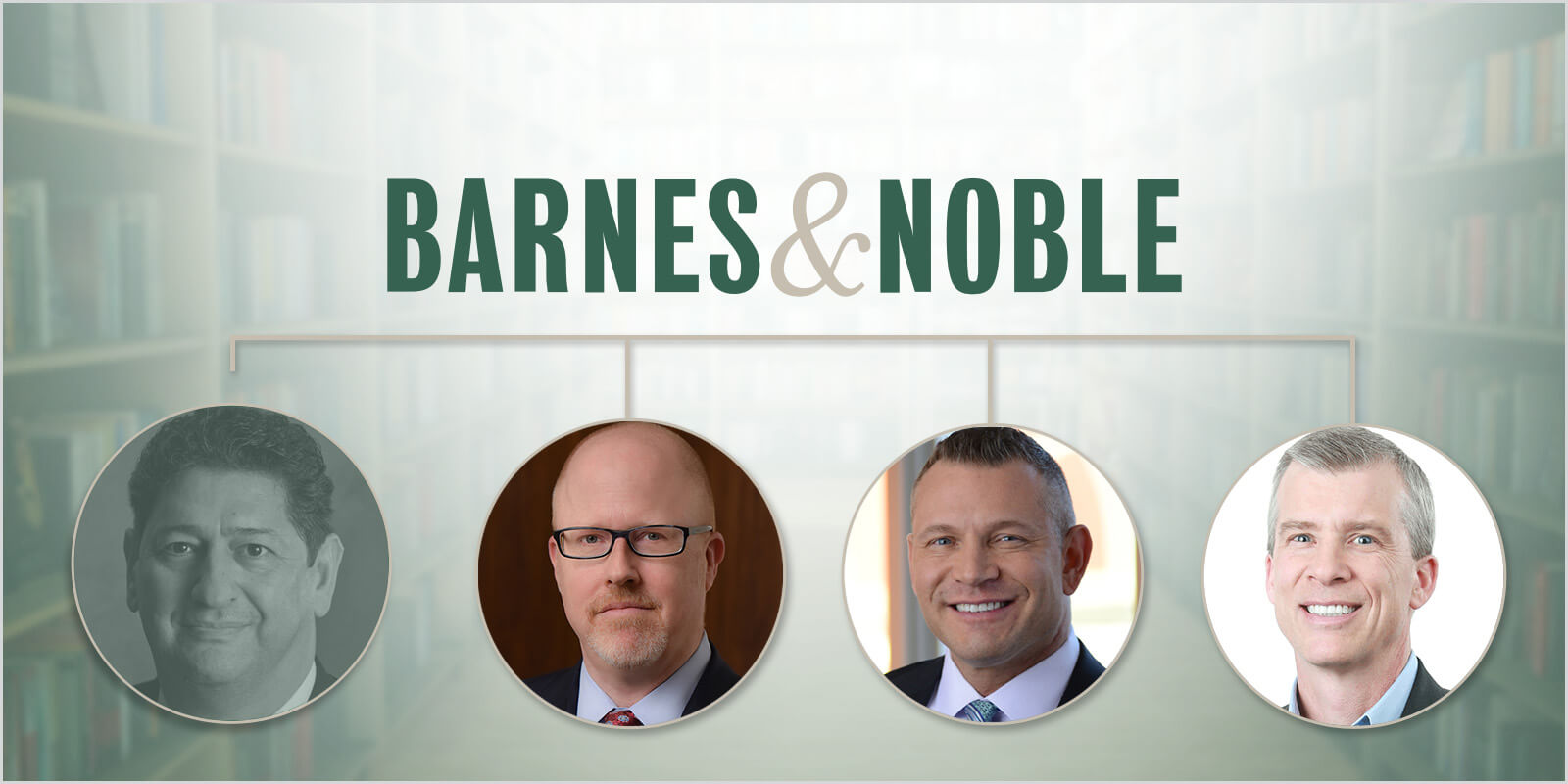 July 10, 2018
Last week, Barnes & Noble announced it has fired CEO Demos Parneros and removed him from the board for violating company policies, CNBC reported...
---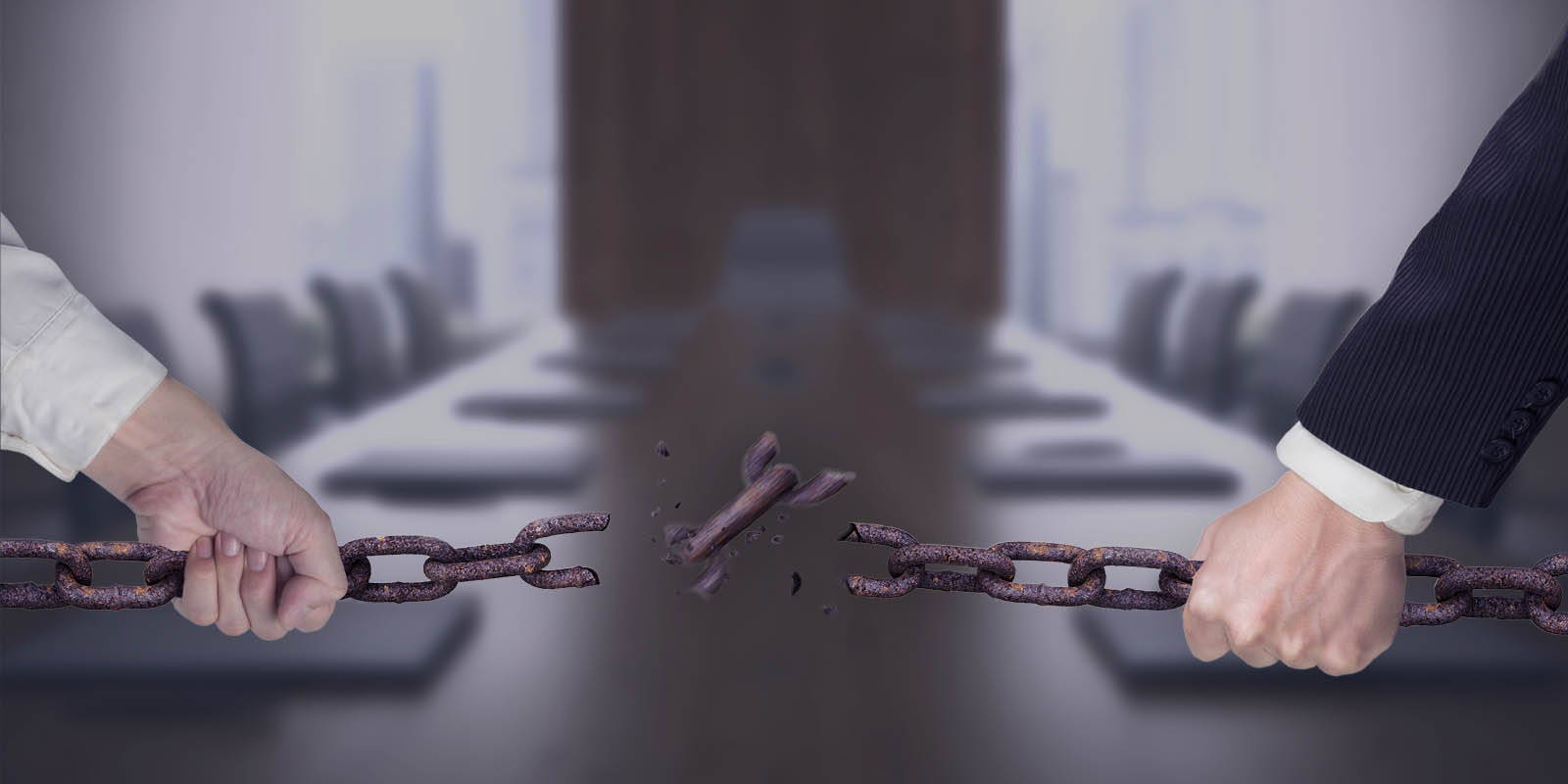 July 9, 2018
Since the introduction of Say on Pay, shareholders have maintained a larger degree of influence over CEO compensation. The ability to vote in an advisory capacity on CEO compensation strengthened the voice of shareholders...
---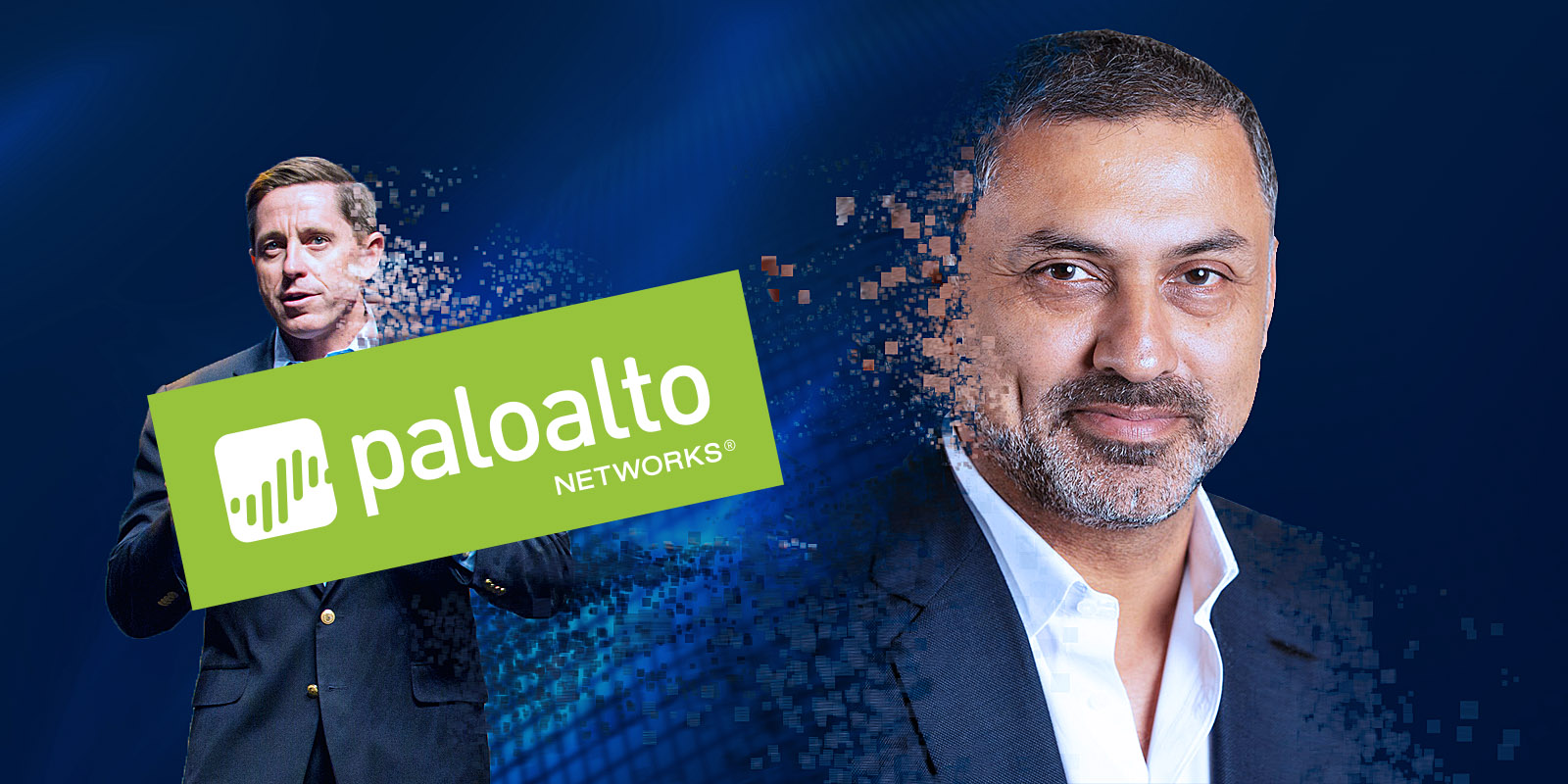 June 25, 2018
Palo Alto Networks announced earlier this month that, effective June 6, Nikesh Arora will serve as the new Chief Executive Officer and Chairman of the company, Reuters reported...
---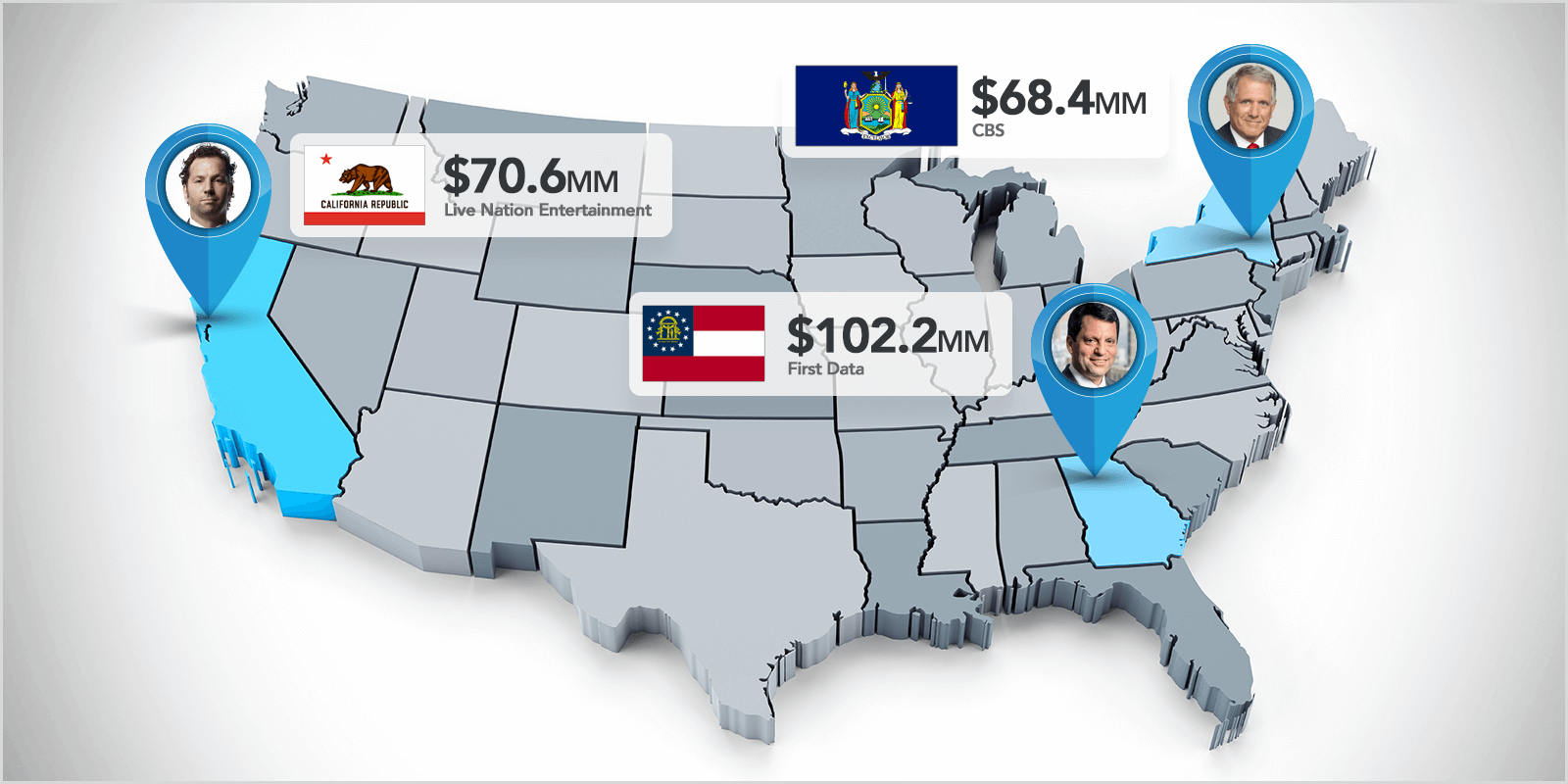 June 11, 2018
The compensation of chief executive officers has been under the spotlight, particularly with the initial release of the CEO-to-median-worker pay ratio disclosure requirement...
---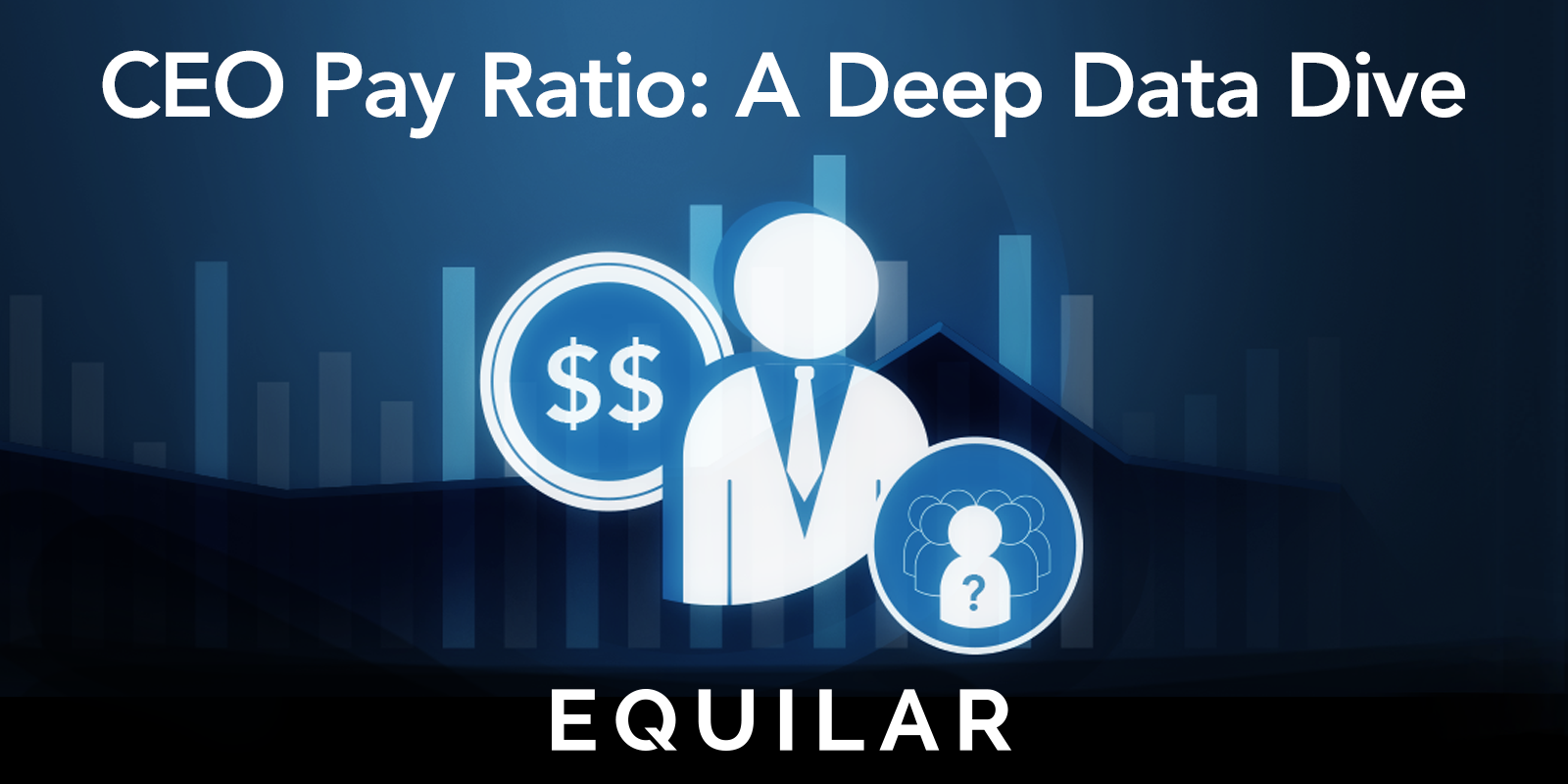 May 22, 2018
The introduction of the CEO Pay Ratio has created interest not only in how CEO compensation compares against pay for a company's median employee, but also how employee pay compares across companies and industry sectors...
---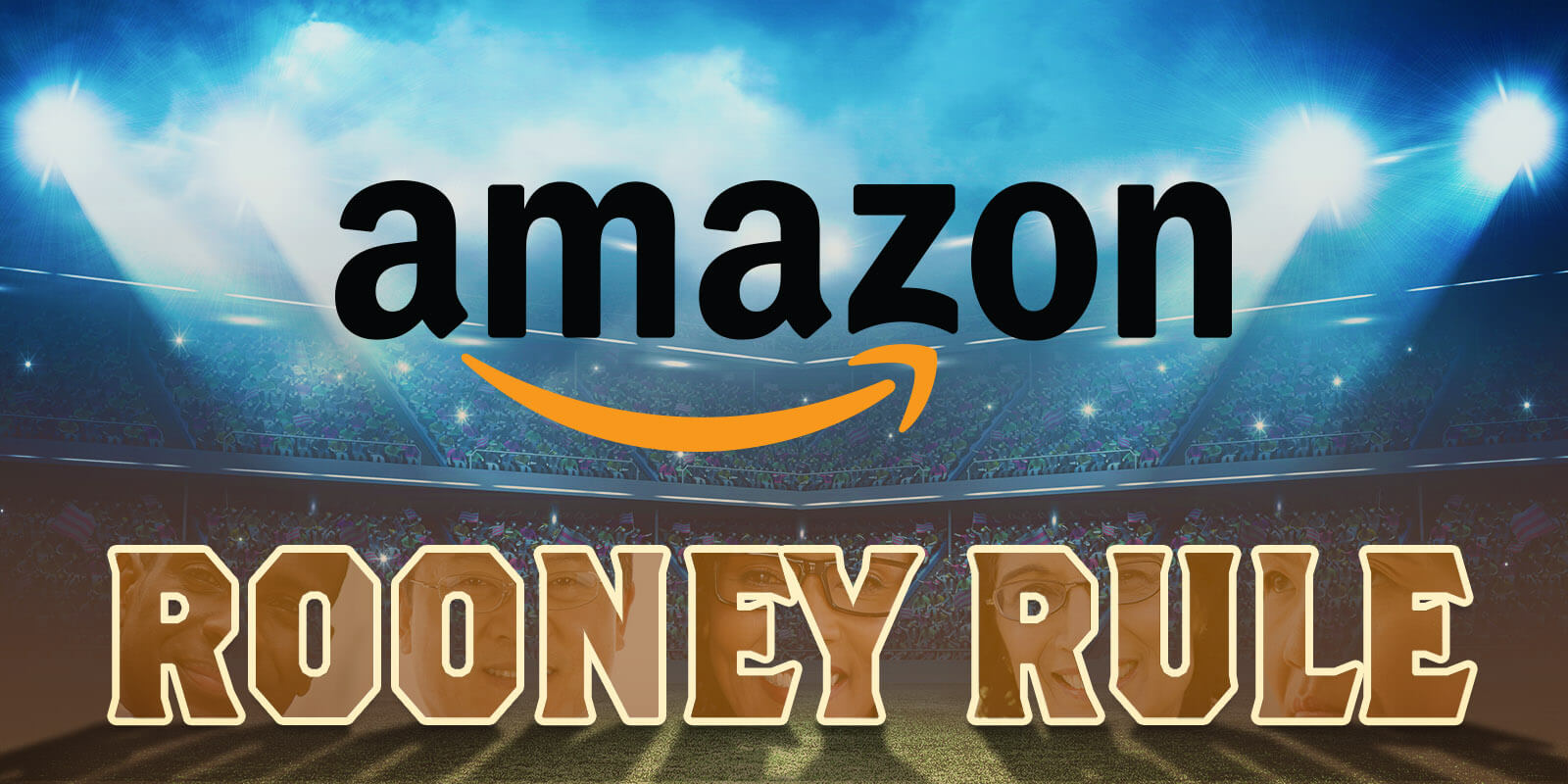 May 21, 2018
Amazon announced last week that it has adopted a policy that requires new board members to be selected from a pool containing female and minority candidates, modeled after the "Rooney Rule" employed by the National Football League...
---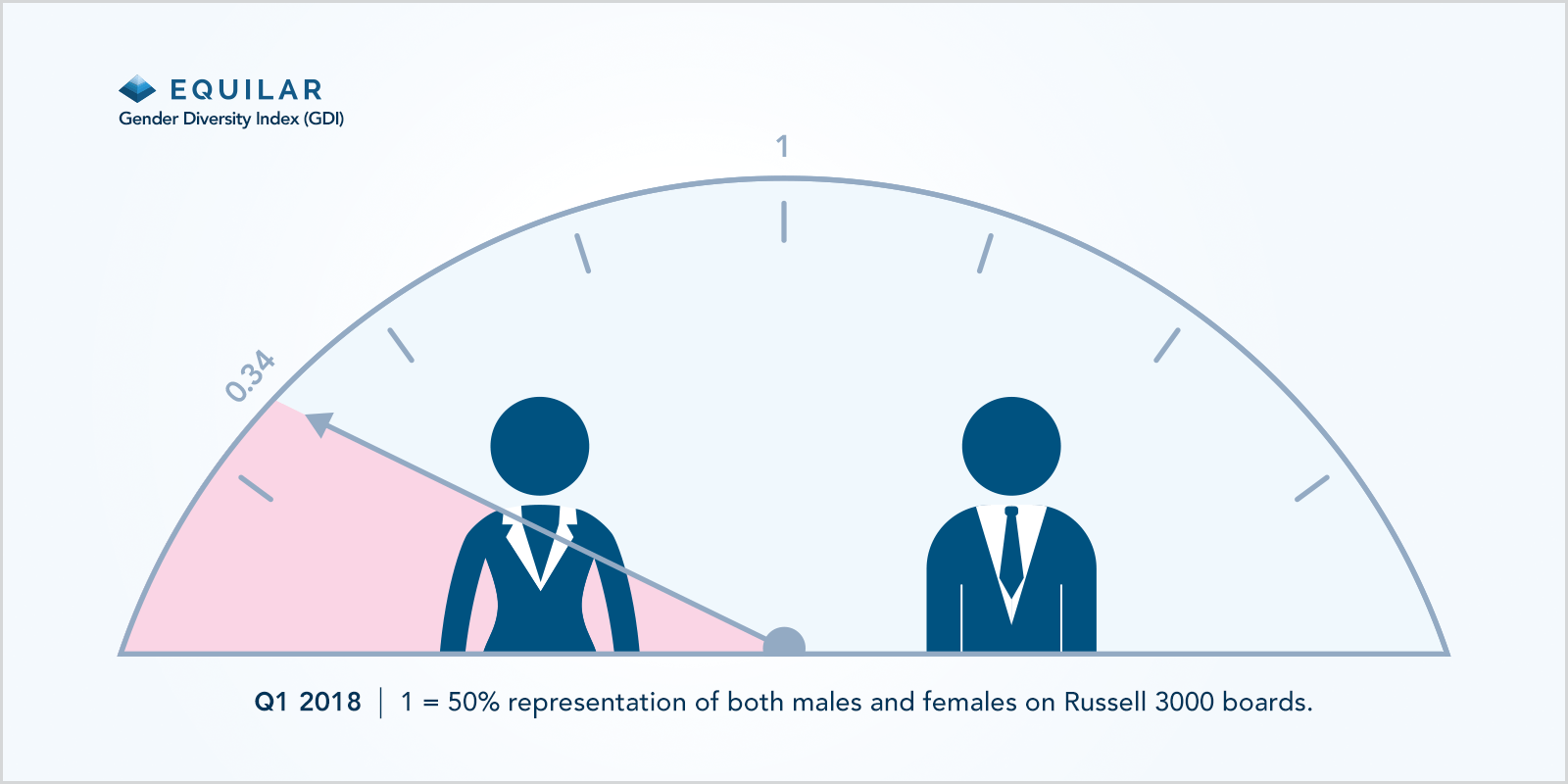 May 15, 2018
The latest Equilar Gender Diversity Index found that just 16.9% of Russell 3000 board seats were occupied by women at the end of Q1 2018. While representation of women on boards remains low, there has been recent progress...
---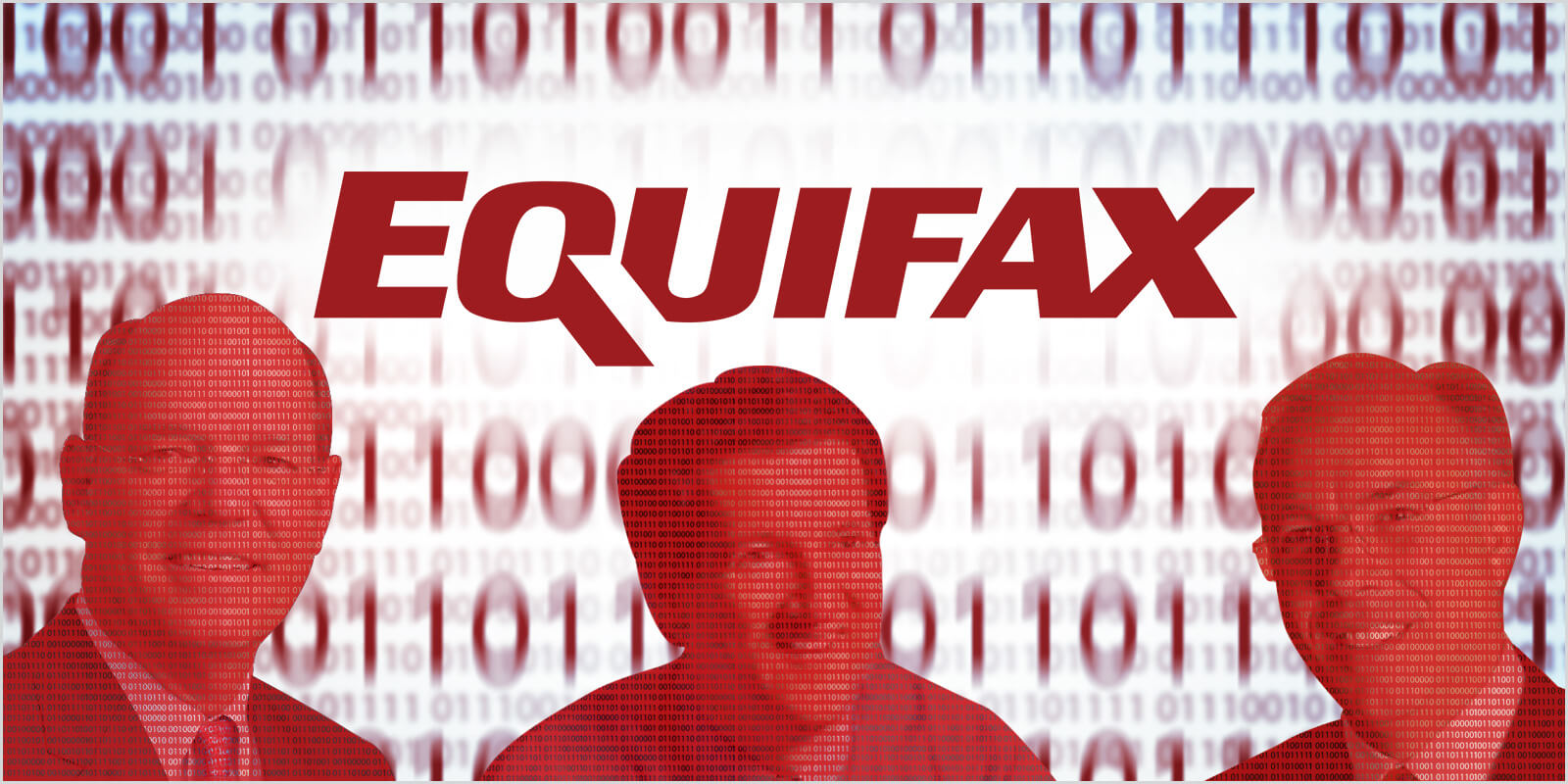 May 14, 2018
Earlier this month, shareholders re-elected the entire Equifax board at the company's annual meeting, the Wall Street Journal reported. This came as a surprise to several key stakeholders, particularly following the company's massive data breach last fall...
---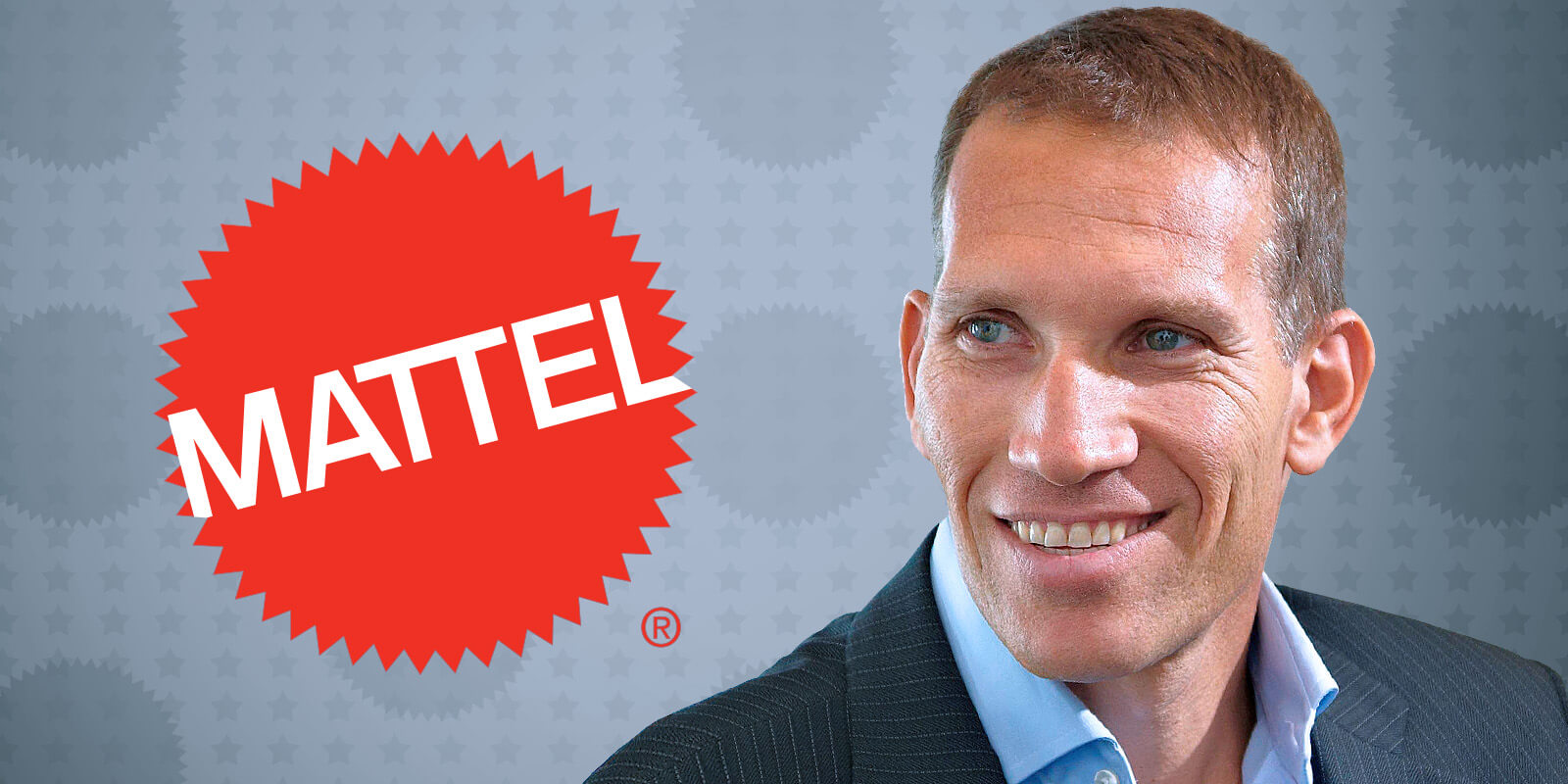 April 30, 2018
Toy maker Mattel announced last week that it has named Ynon Kreiz as its newest CEO, replacing Margo Georgiadis, The Wall Street Journal reported. Georgiadis left the company after just one year as CEO as Mattel seeks a shake-up at the top to end a four-year sales slump....
---
April 30, 2018
Professional networks are business currency. The people you know and have worked with directly are the best paths available to find your next opportunity...
---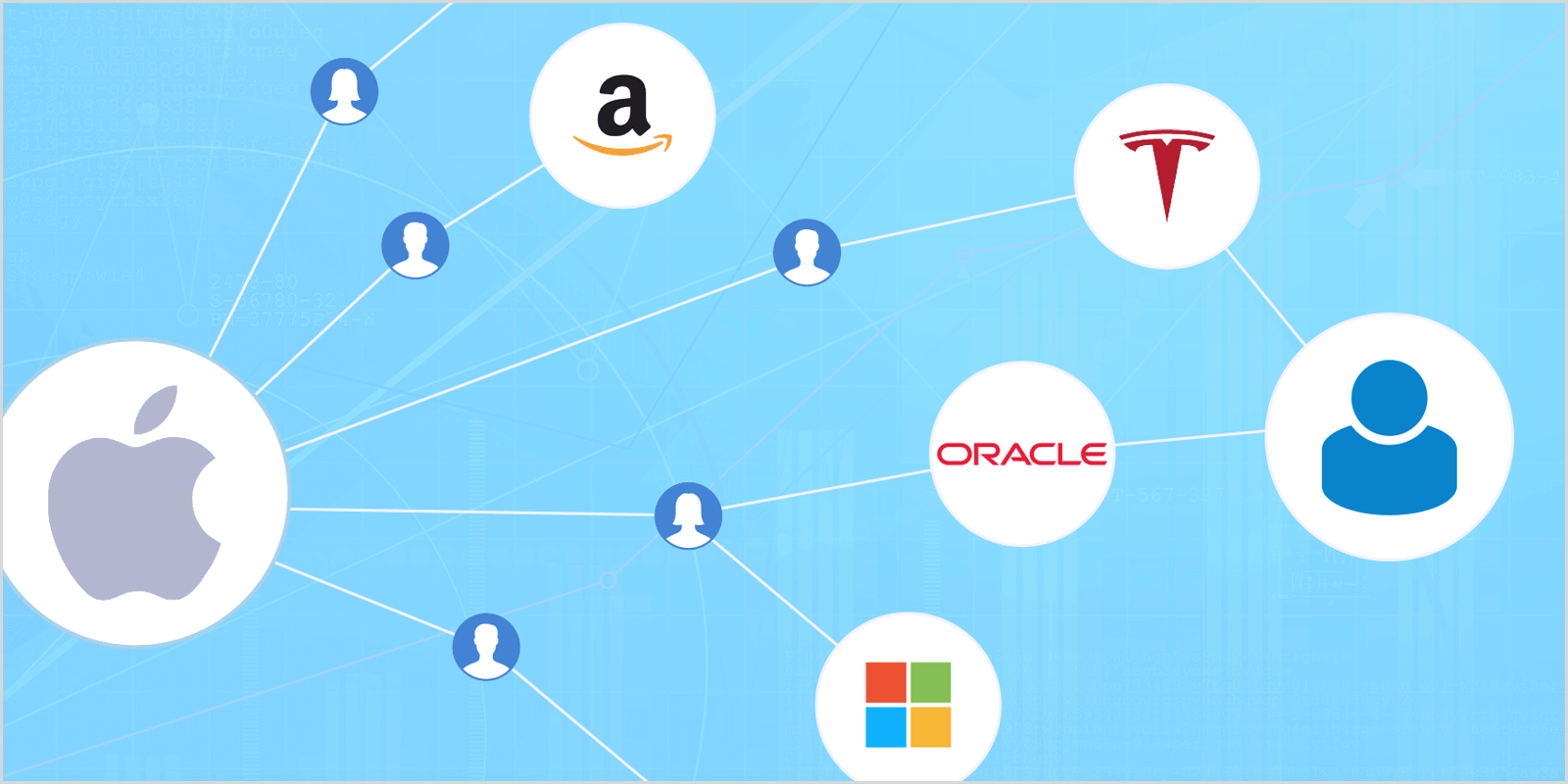 April 24, 2018
Corporate America is built on a network of connections that runs deep and is often intertwined. Understanding the relationships and connections between these top companies...
---
April 23, 2018
As proxy season 2018 is in full swing, one of the biggest headlines taking the forefront has been how companies are approaching the new CEO pay ratio disclosure requirement...
---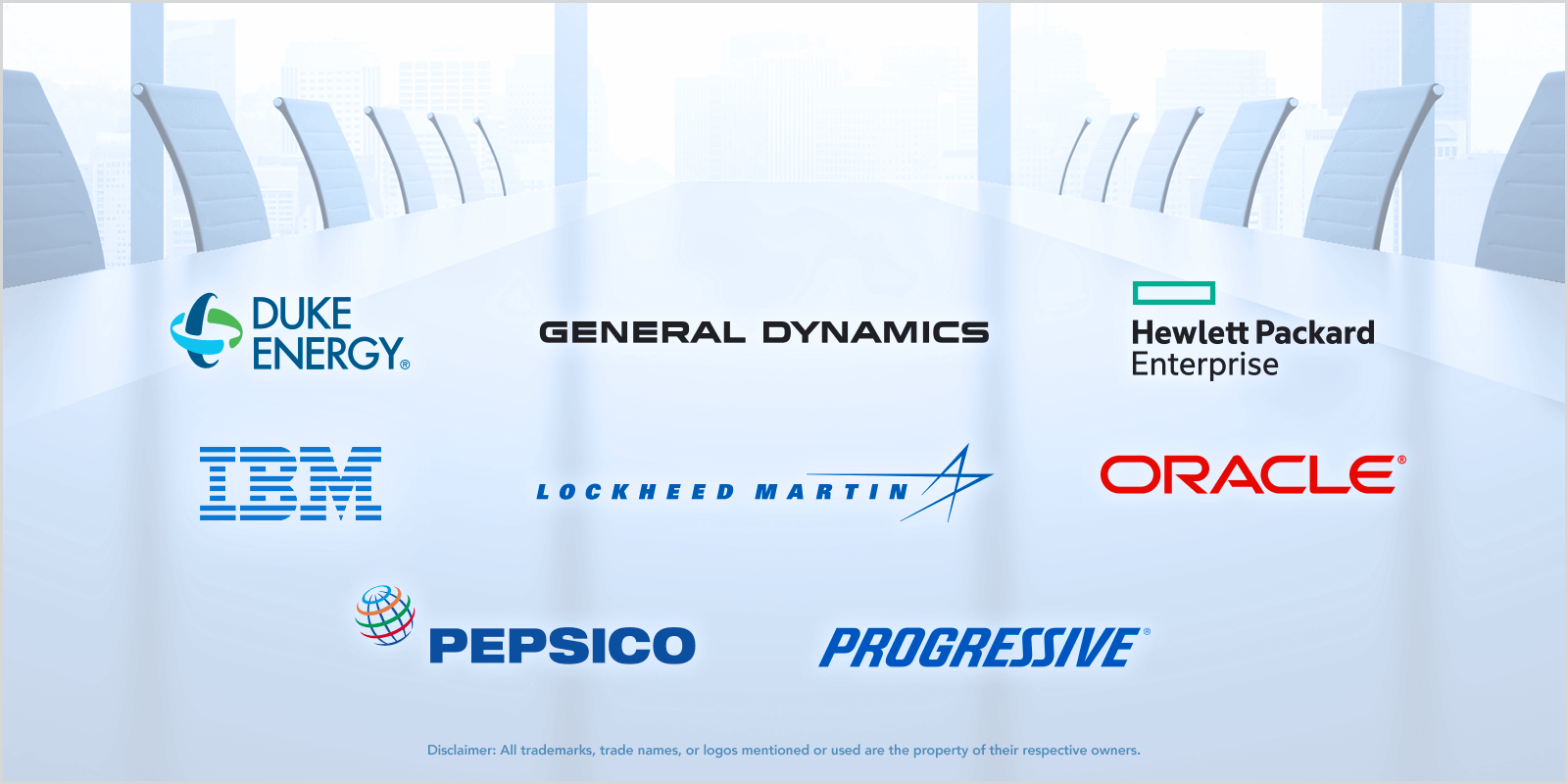 April 17, 2018
As gender equity and diversity in corporate leadership continue to be critical discussions, research is regularly published showing links between these factors and company performance...
---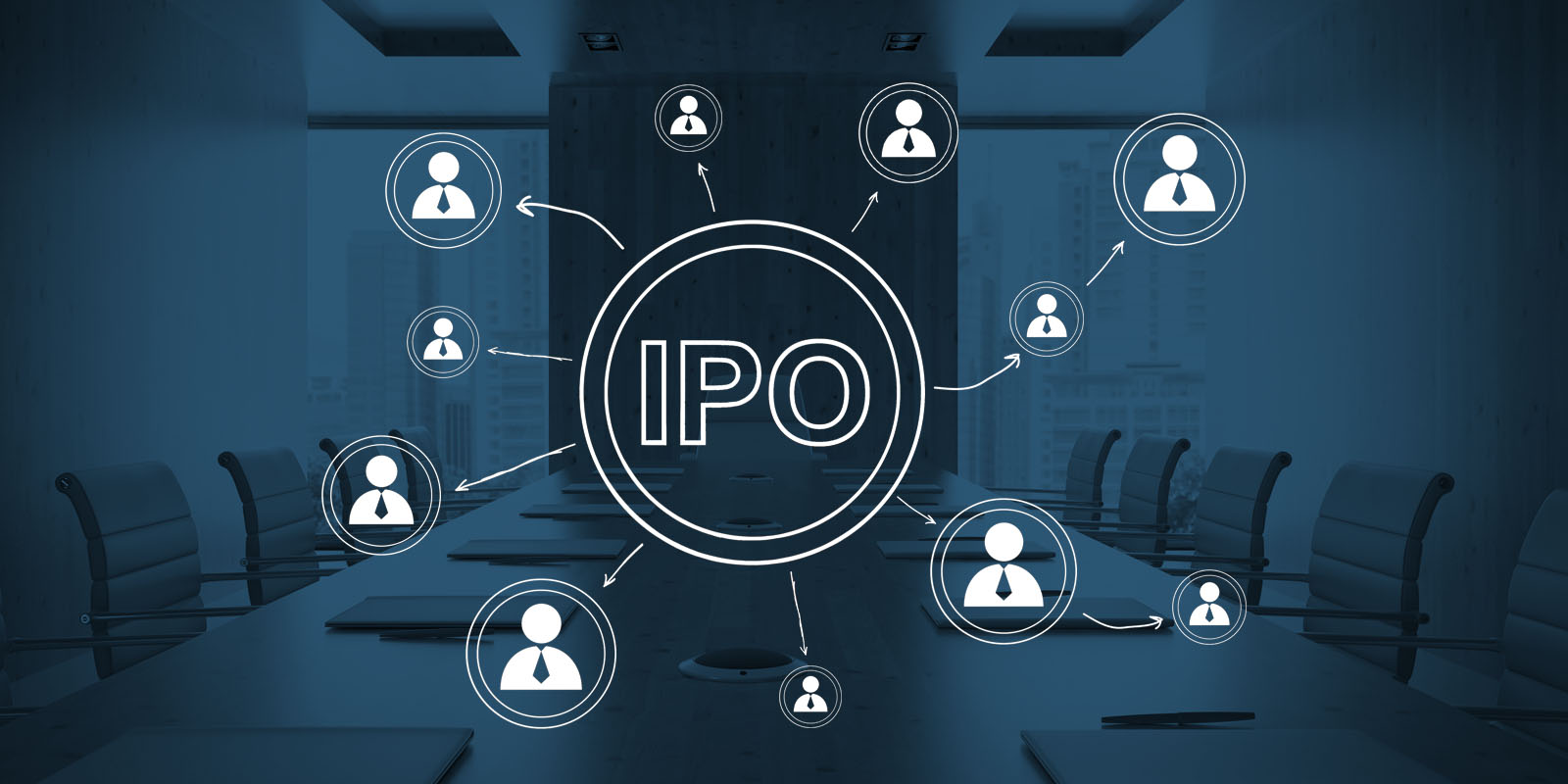 April 9, 2018
Recent tech IPOs such as Snap, Square Inc., Blue Apron, Stitch Fix Inc. and, most recently, Spotify, have all made headlines. In terms of corporate governance, board classification...
---
April 3, 2018
With hundreds of proxy statements filed just before the end of the quarter, the first month of "proxy season"—generally defined as March and April—has come to a close...
---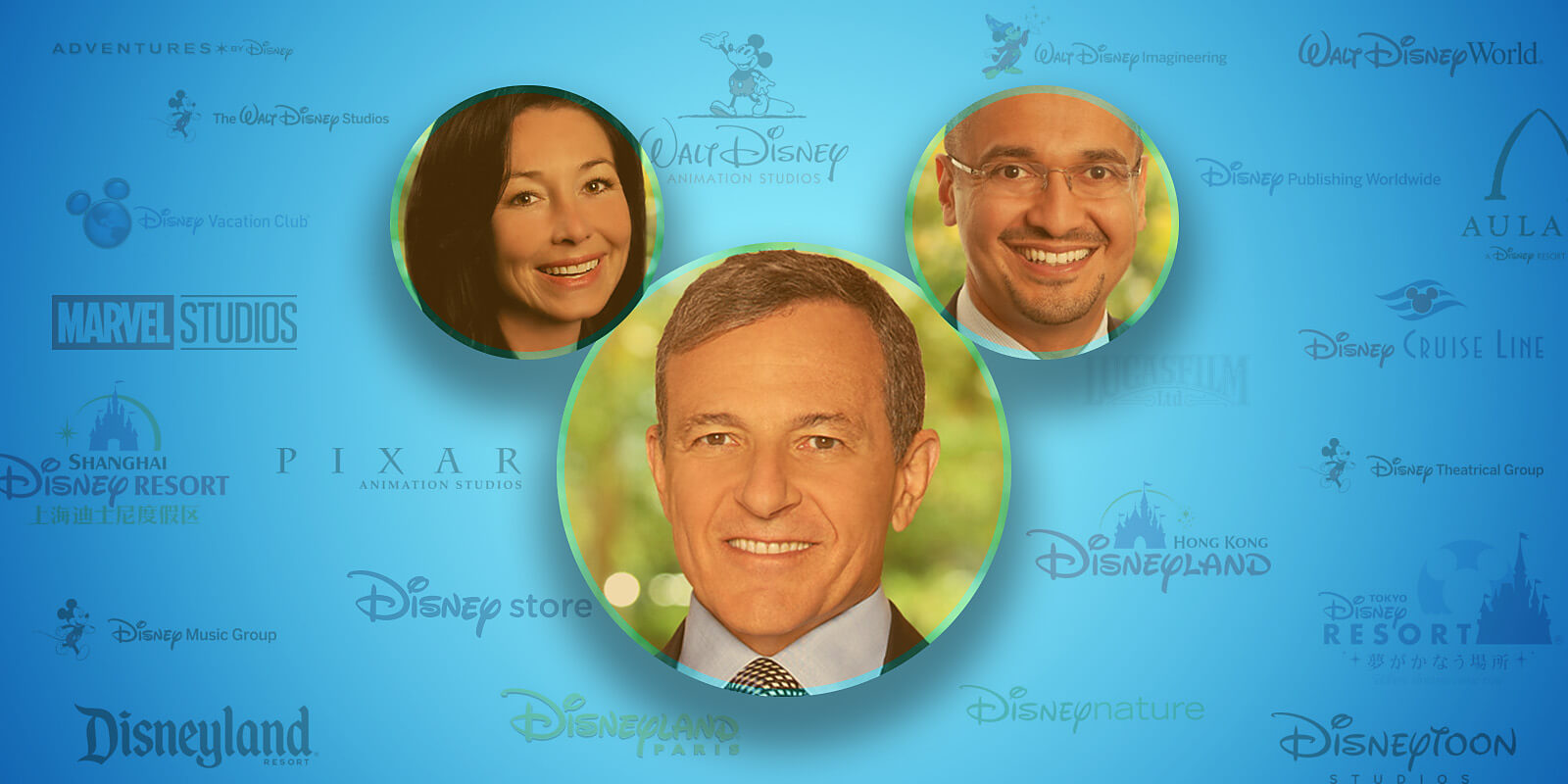 April 2, 2018
Last month, Disney shareholders voted against the company's executive compensation plan, CNBC reported. The plan—which would have rewarded CEO Bob Iger up to $48.5 million...
---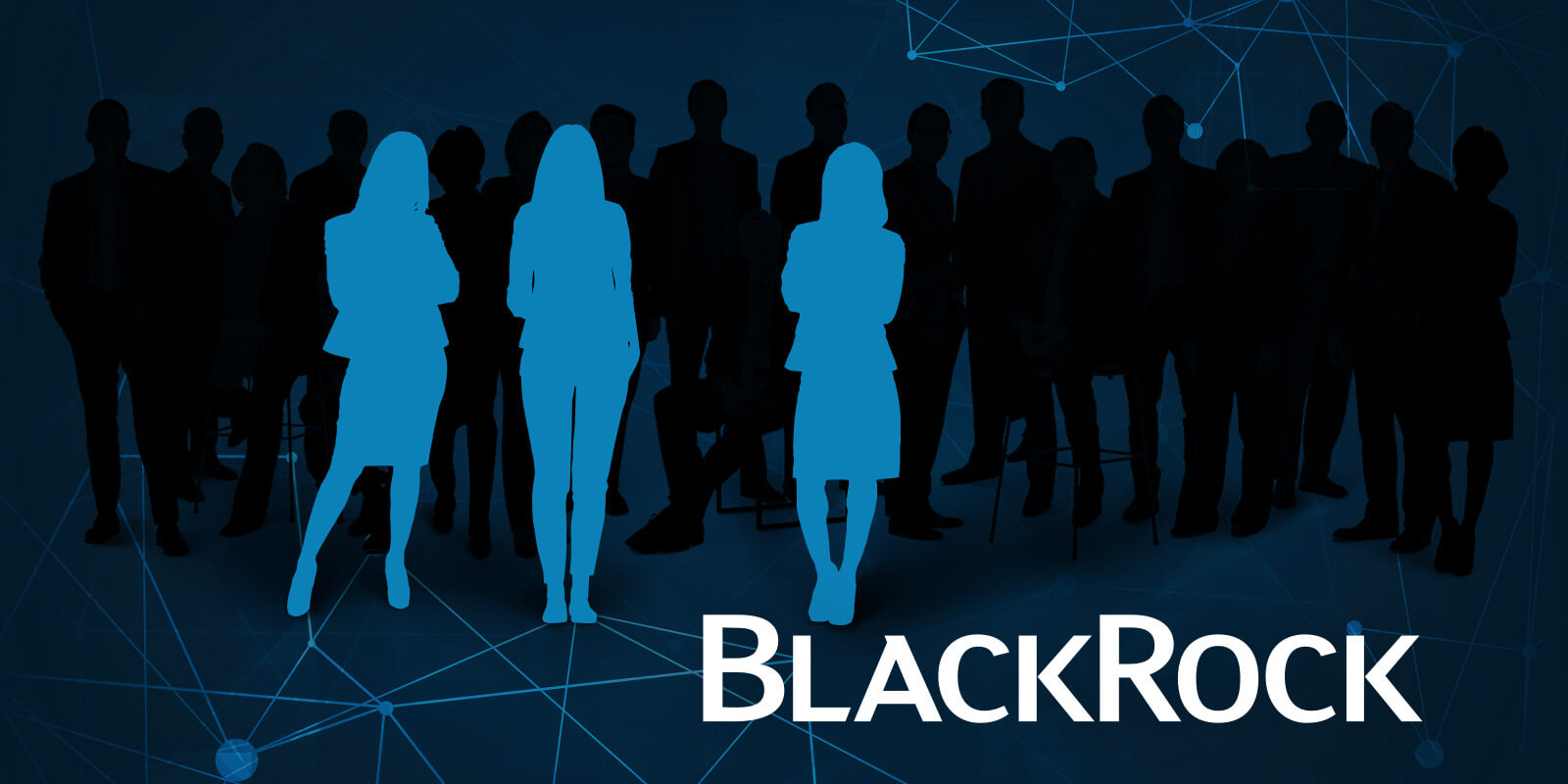 March 26, 2018
BlackRock announced earlier this month that it plans to add a slate of three new directors to its board as part of a new growth strategy, The Wall Street Journal reported...
---
March 20, 2018
Members of public company boards of directors range in age from early 20s to well over 75. It is true that most directors are closer to retirement age...
---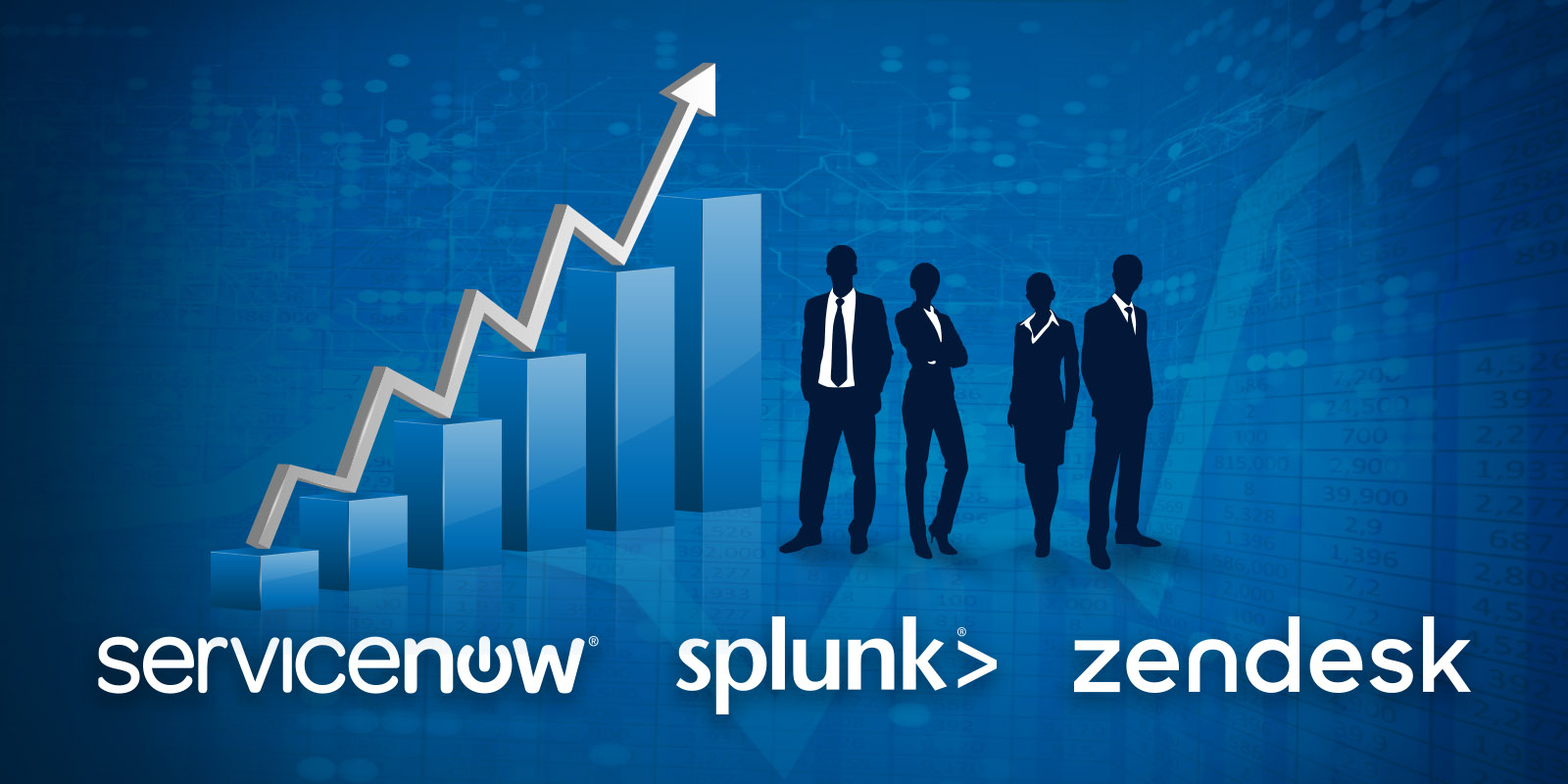 March 13, 2018
Top sales leaders at public companies are becoming more prominent in senior executive ranks, and their pay is increasing in parallel...
---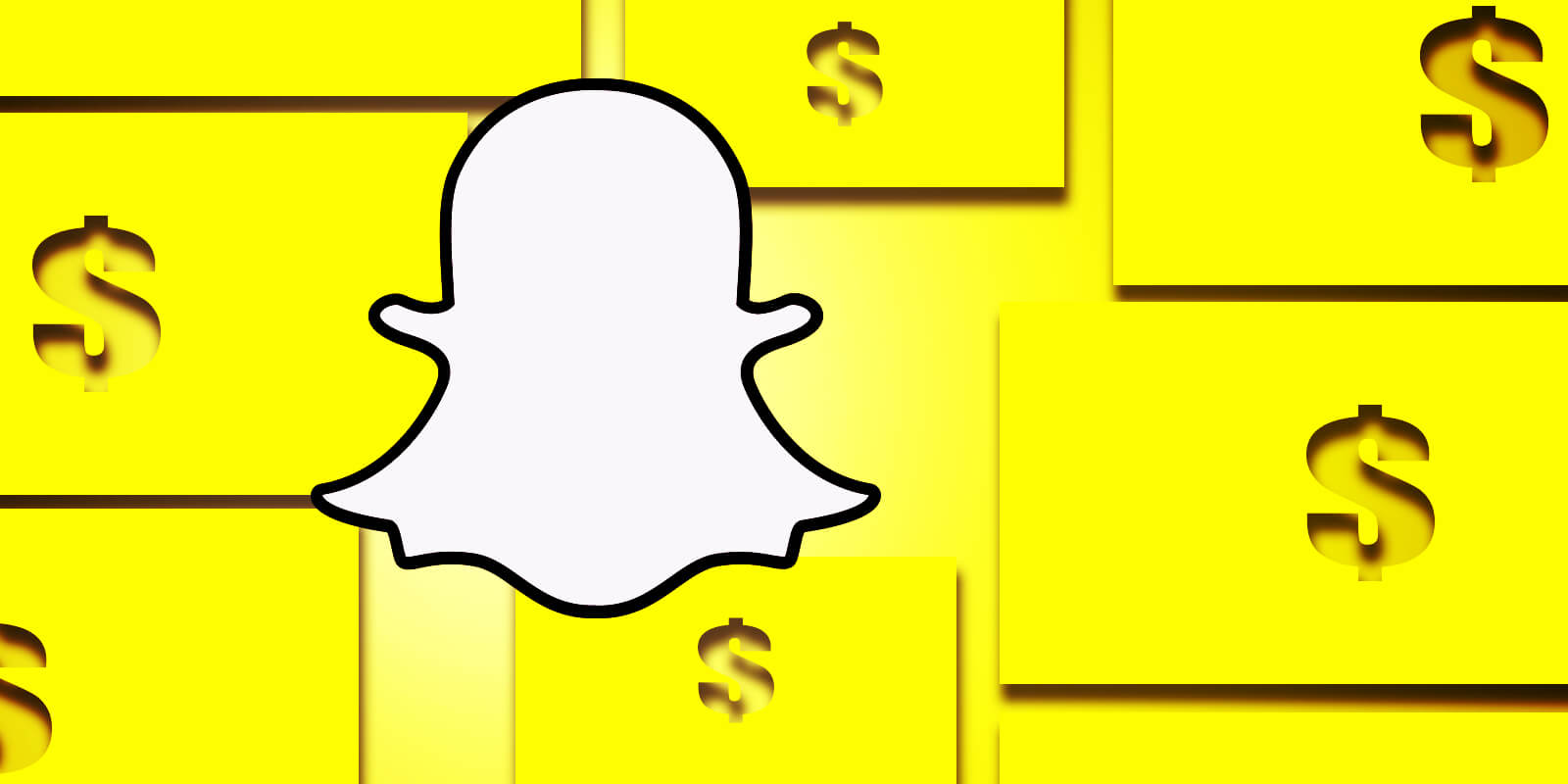 March 12, 2018
Last month, Snap announced that CEO Evan Spiegel received a pay package of nearly $638 million in 2017, as detailed in the company's recent SEC filing...
---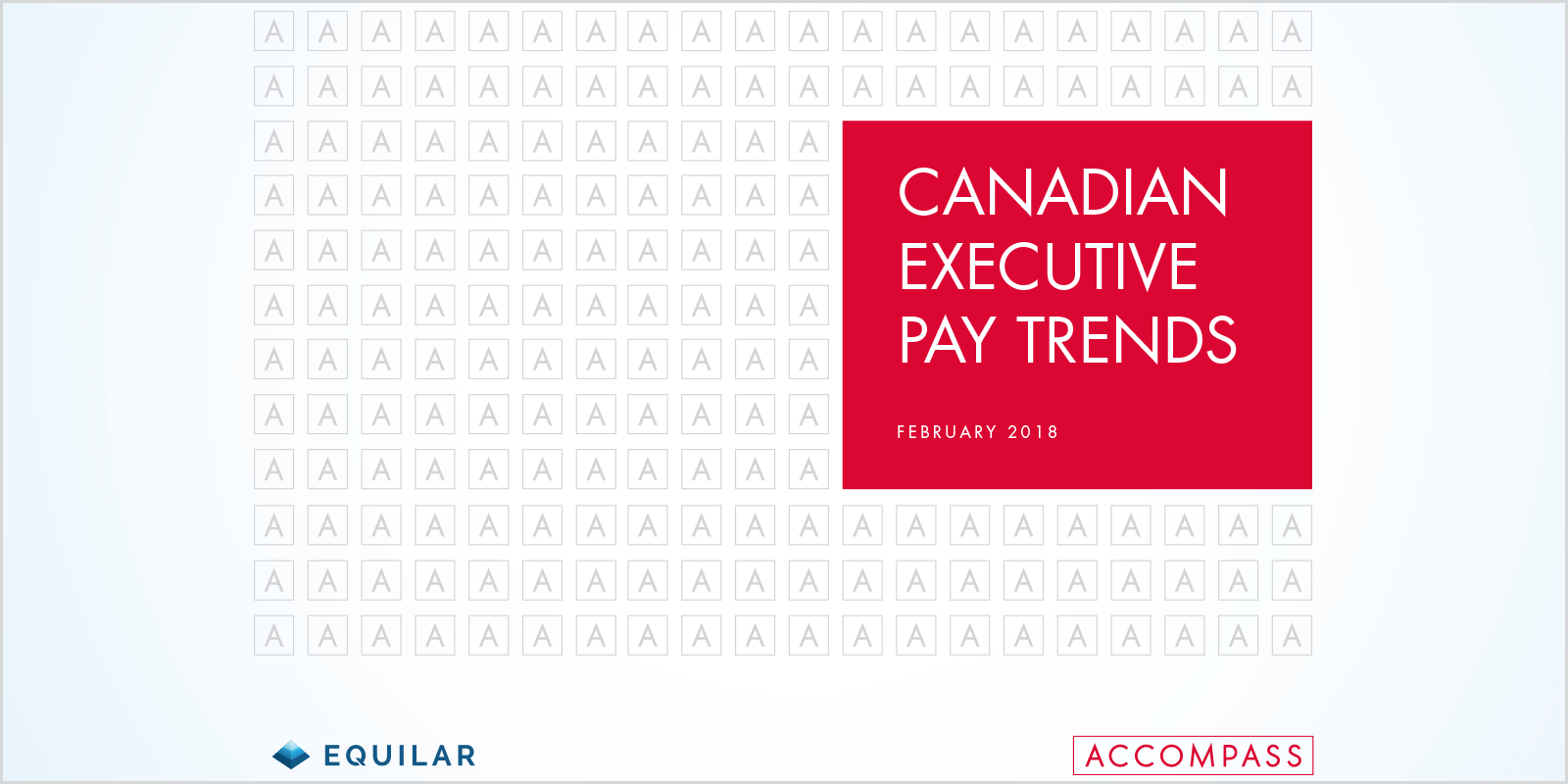 March 8, 2018
In the most recent year, CEOs at companies in the Toronto Stock Exchange (TSX) Composite were awarded a median $3.5 million, according to a new report authored by Accompass...
---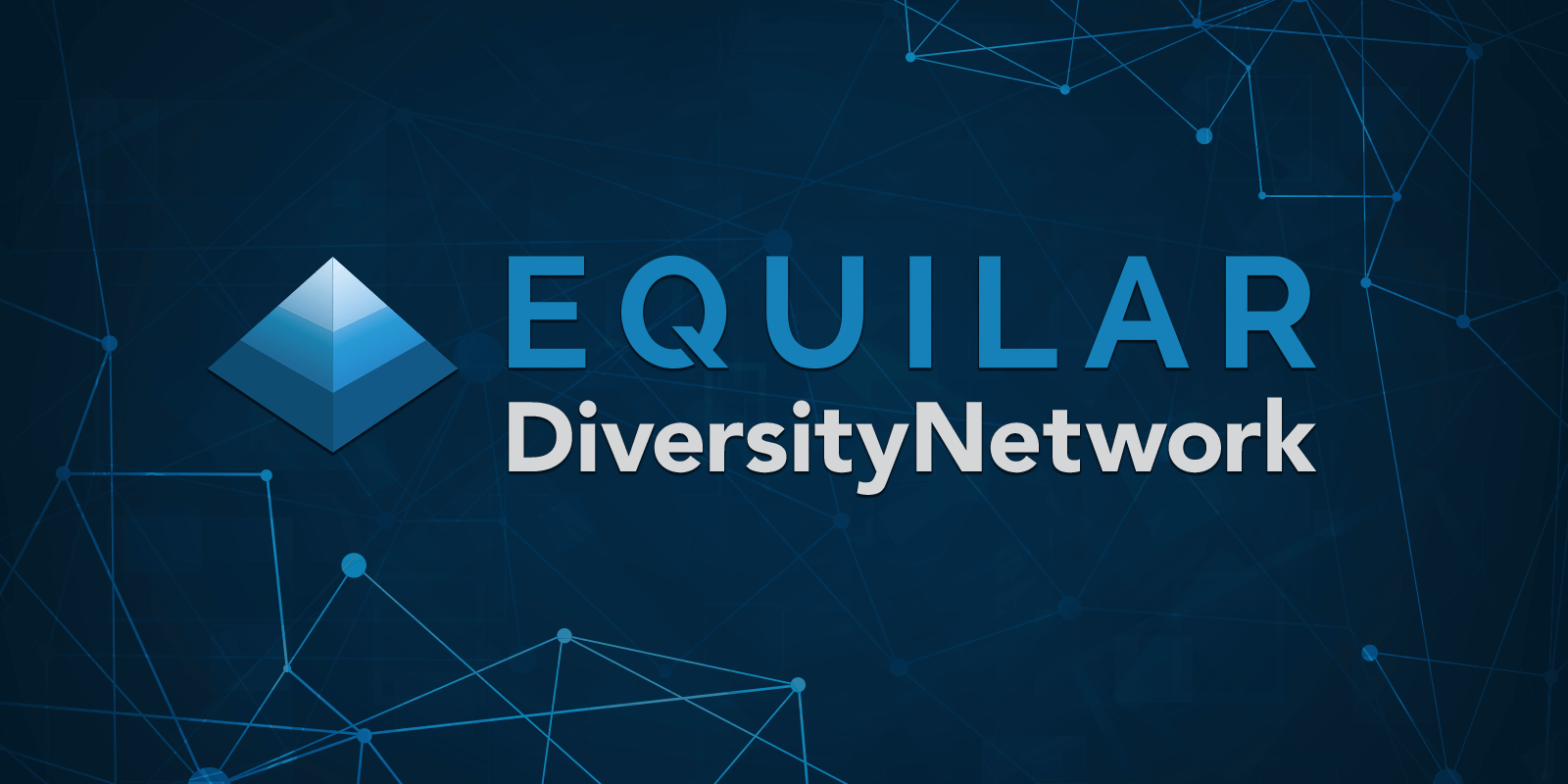 March 8, 2018
As part of an ongoing effort to promote diversity in America's boardrooms, Equilar launched the Equilar Diversity Network (EDN) in 2016...
---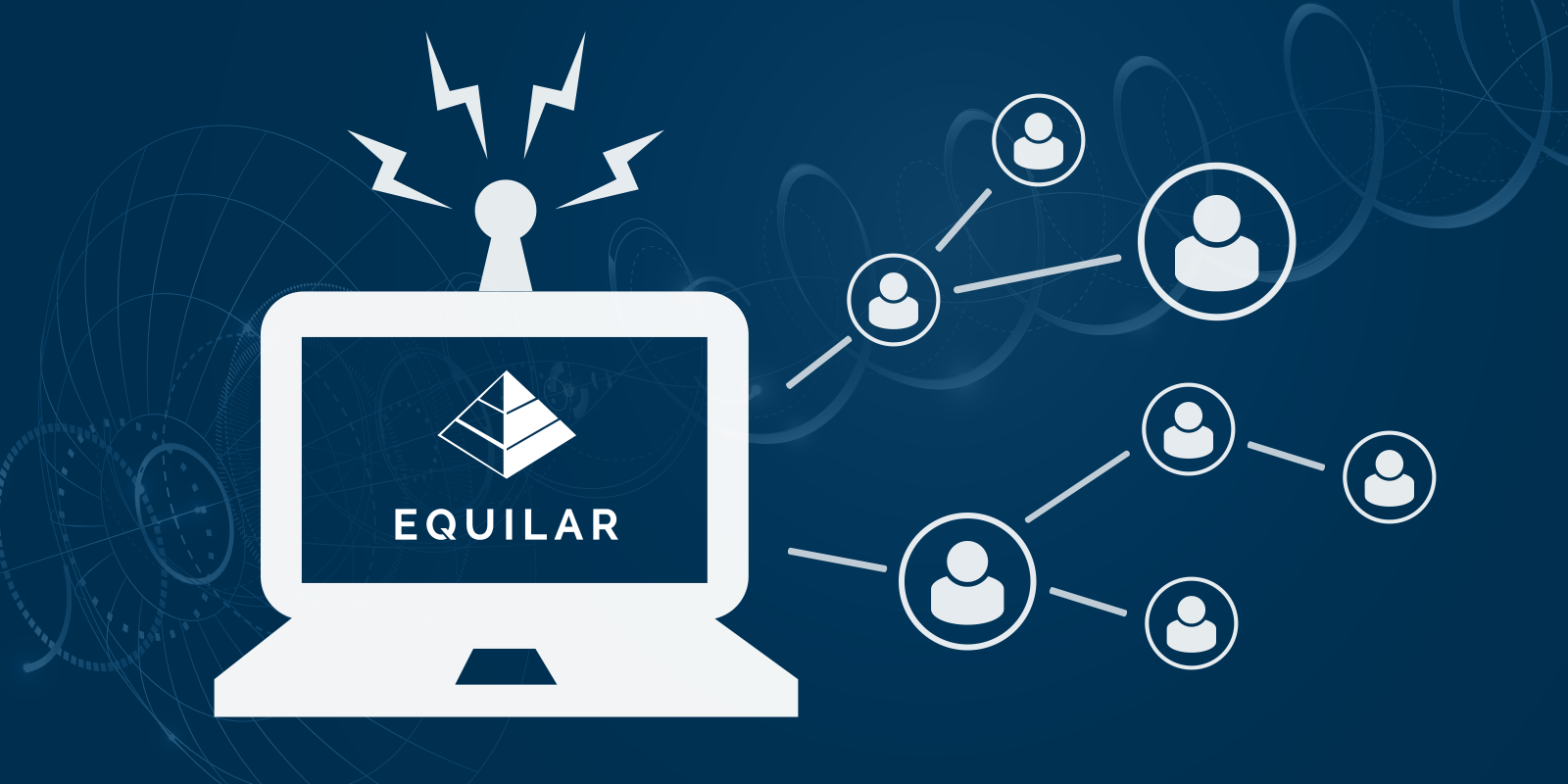 March 5, 2018
By leveraging machine learning tools and acting on the signals they provide, extending your network and increasing potential connections to the top leaders in corporate America has never been easier...
---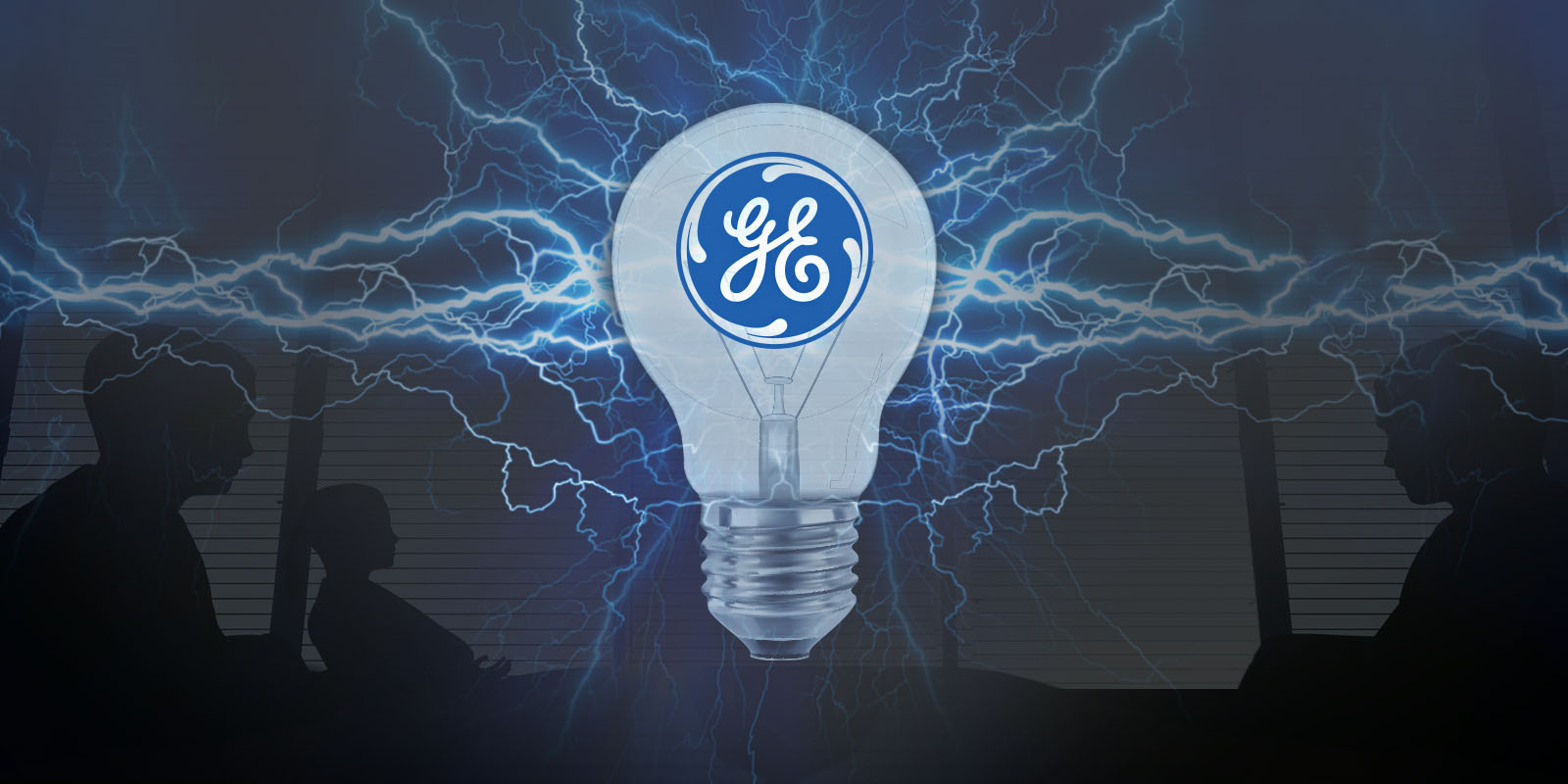 March 5, 2018
General Electric announced last week that it will overhaul its board and nominate three new directors, The Wall Street Journal reported...
---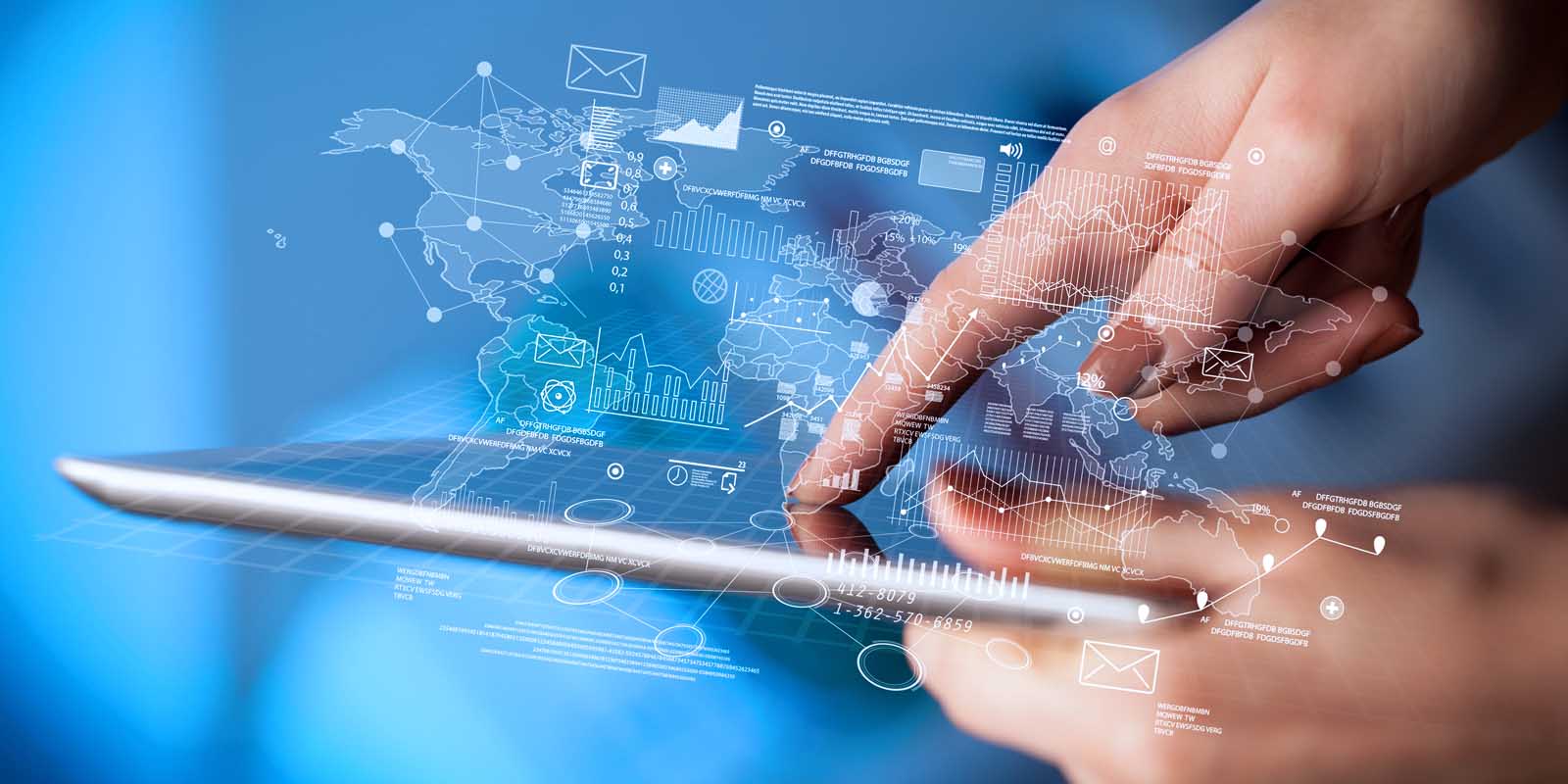 February 26, 2018
The corporate world is fast-paced, and executives and board members are constantly on the move. High-level businessmen and women regularly attend conferences, dinners, and various other networking events, sharing new ideas and experiences with fellow colleagues...
---
February 23, 2018
Trends in proxy design generally begin with a few leading companies and see widespread adoption after shareholders react positively...
---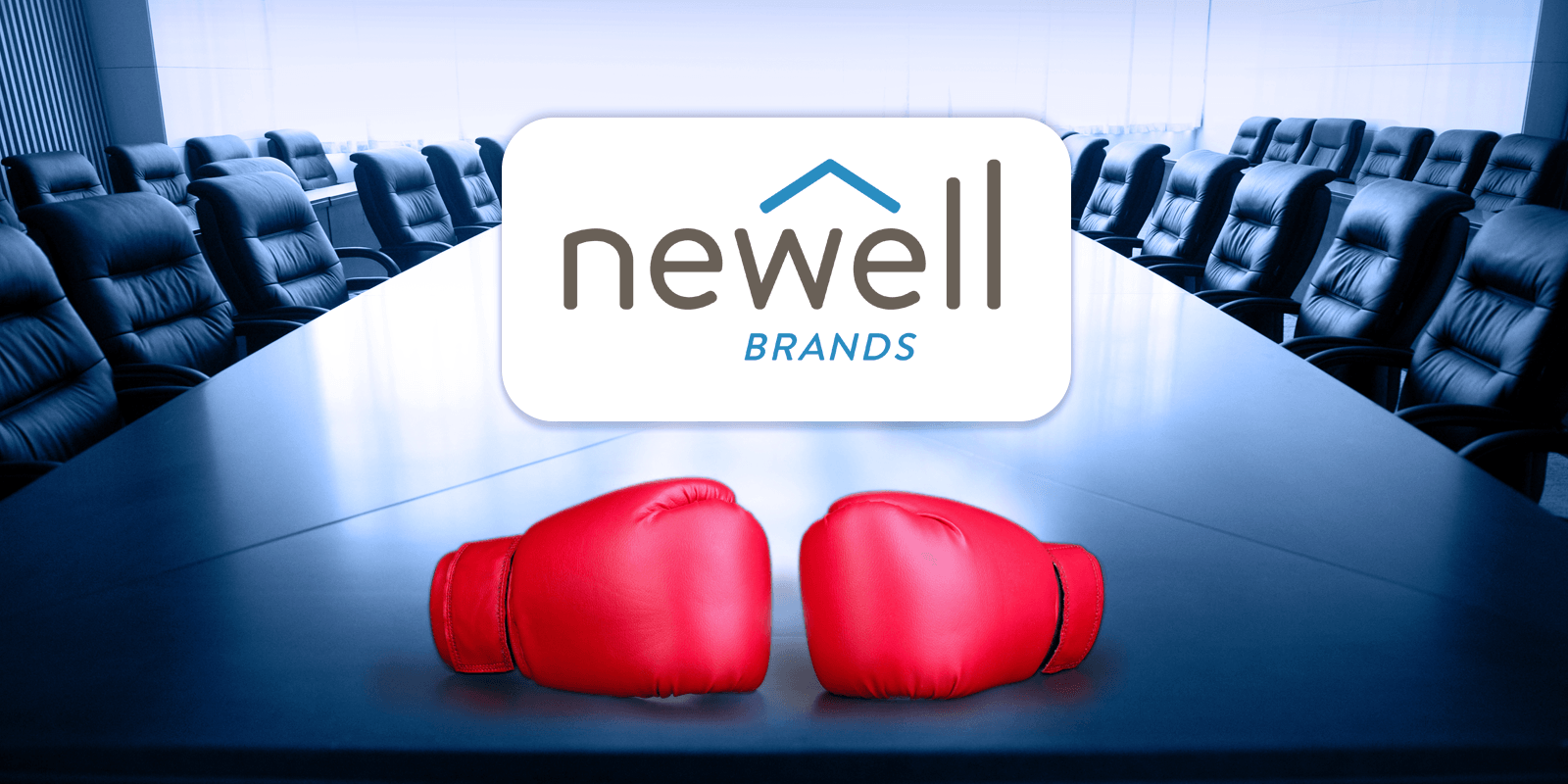 February 20, 2018
As part of a recently launched proxy fight, Starboard Value nominated 10 directors to the Newell Brands board. Equilar examined the current Newell board and how the 10 new nominees stack up in terms of experience, demographics and executive networks...
---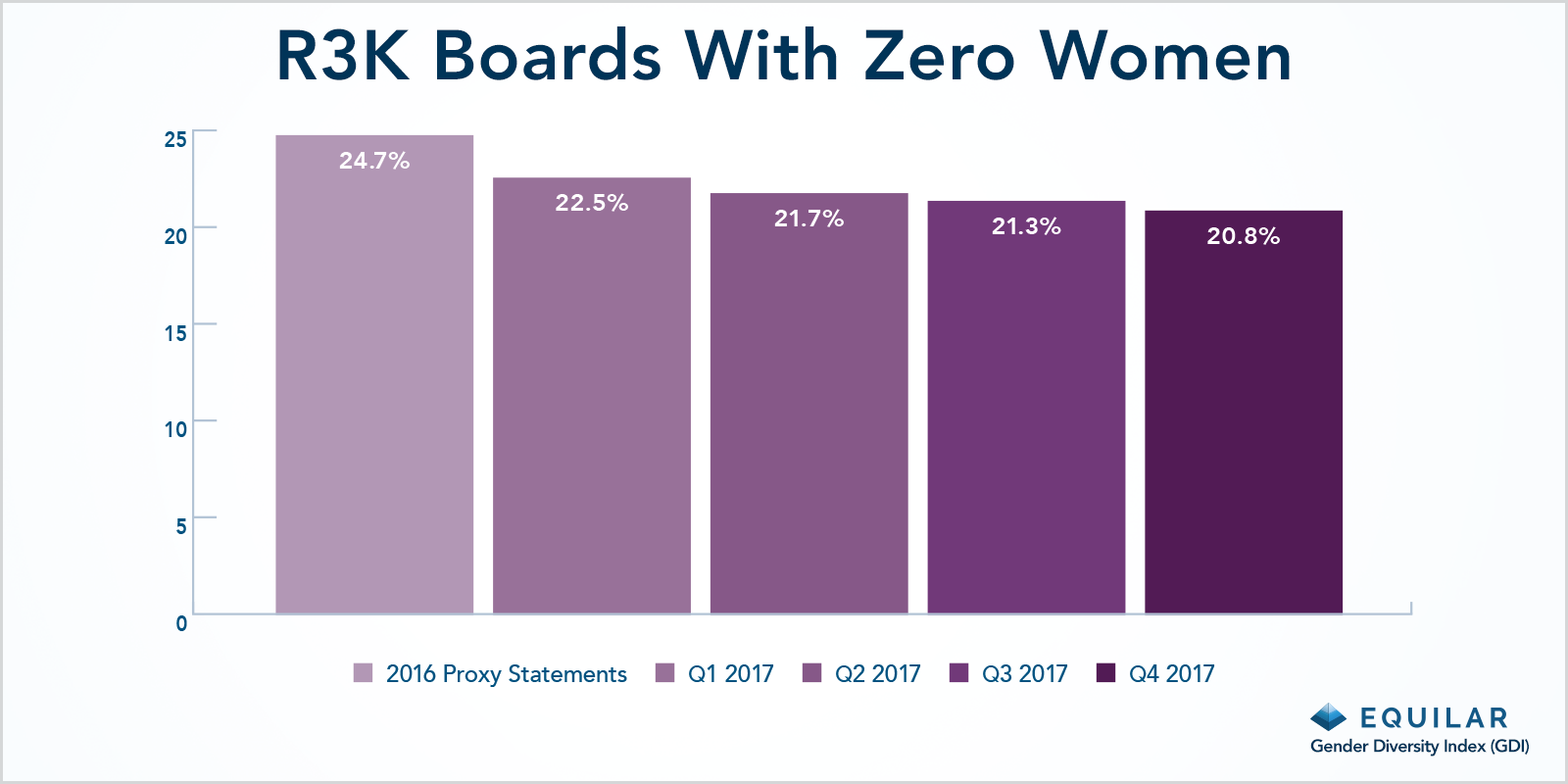 February 16, 2018
About 2.5% of Russell 3000 companies are either at or near gender parity, compared to over 20% that have no women. Equilar broke down the two different samples of companies for further insights...
---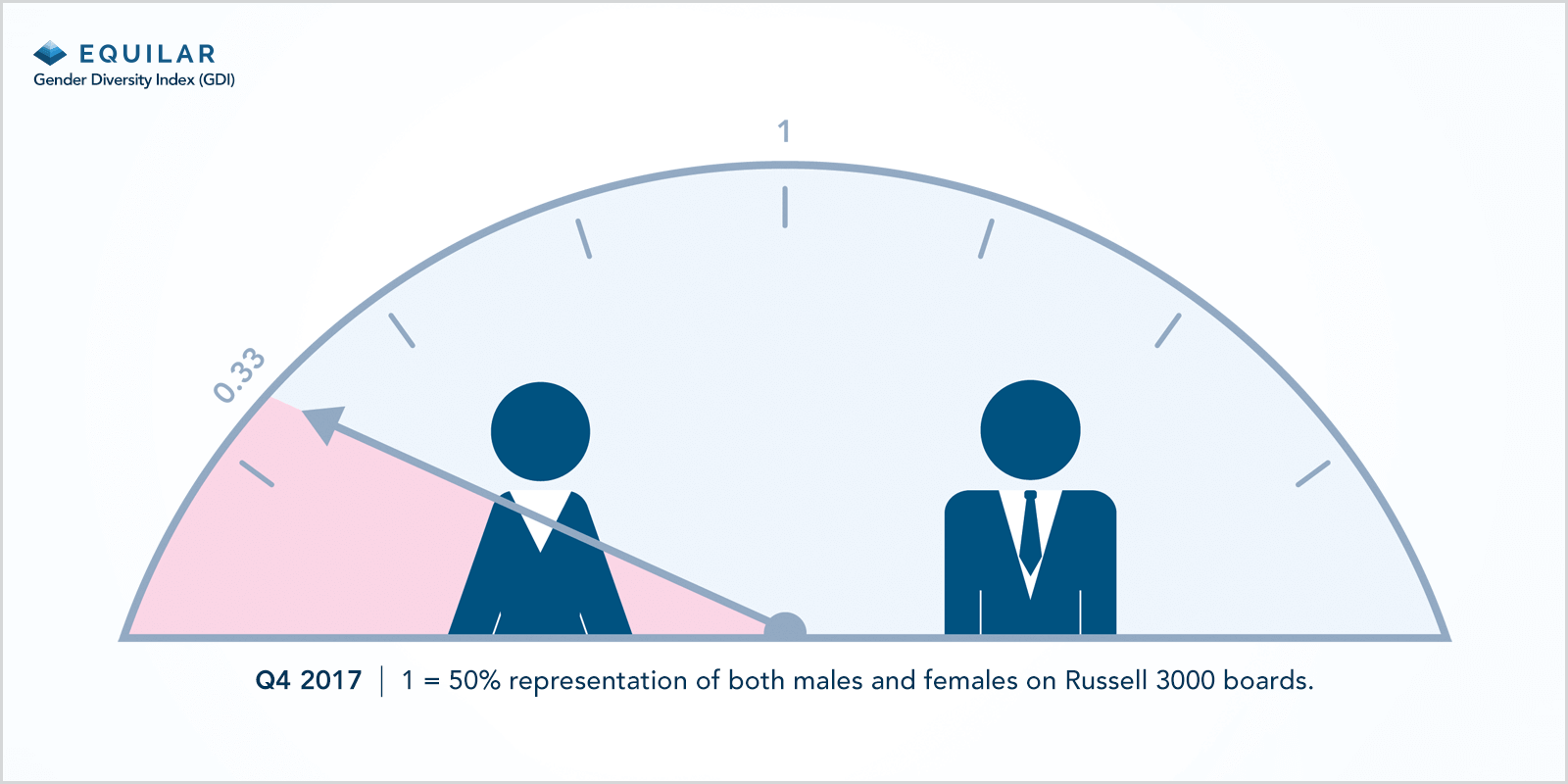 February 14, 2018
Due to accelerating growth in the percentage of women on boards at Russell 3000 companies, gender parity is now expected to be achieved by 2048, according to the latest Equilar Gender Diversity Index (GDI)...
---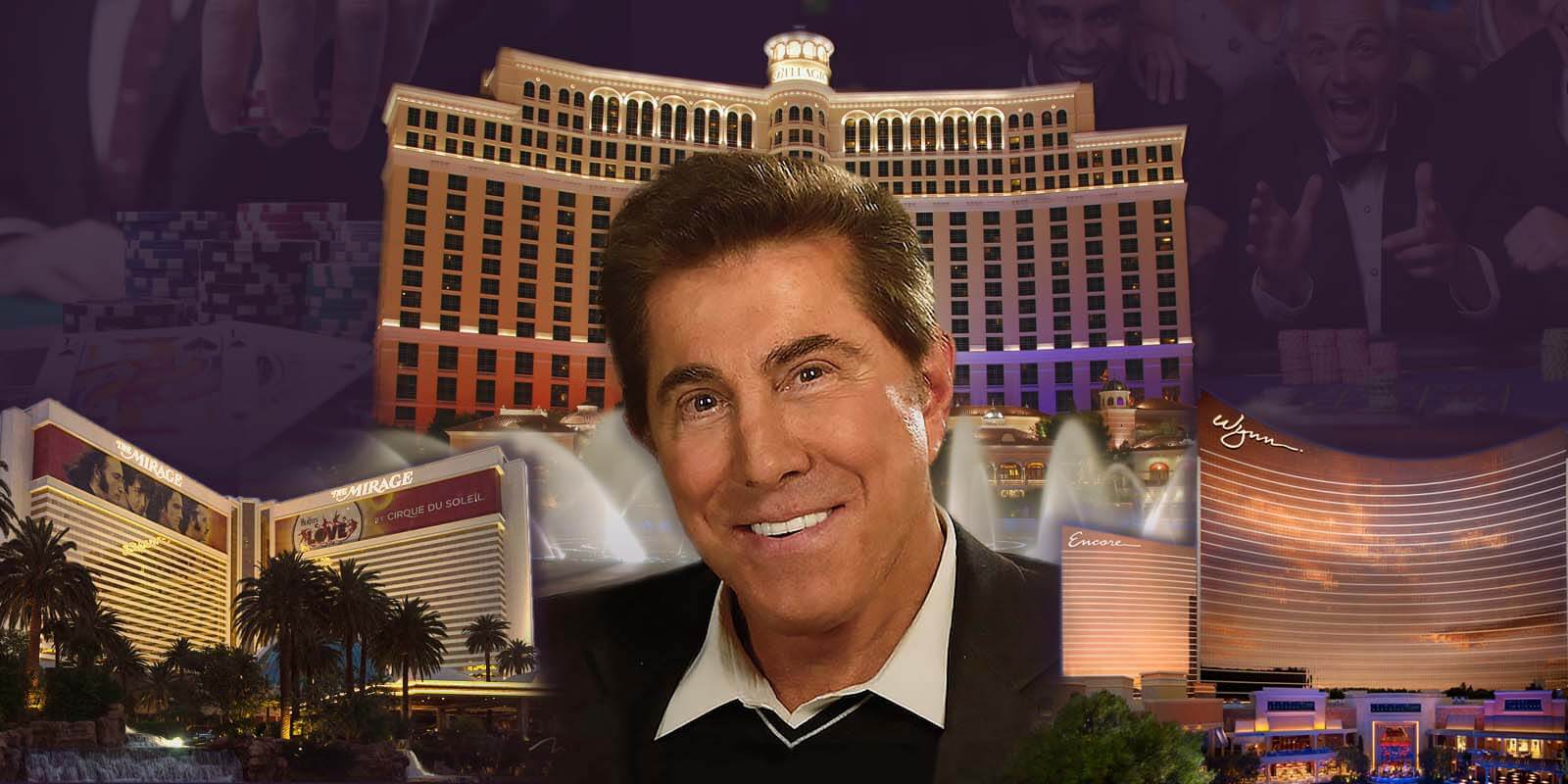 February 12, 2018
Last week, Steve Wynn stepped down as CEO of the company he founded amid allegations of sexual misconduct from dozens of female employees, which were first reported by The Wall Street Journal...
---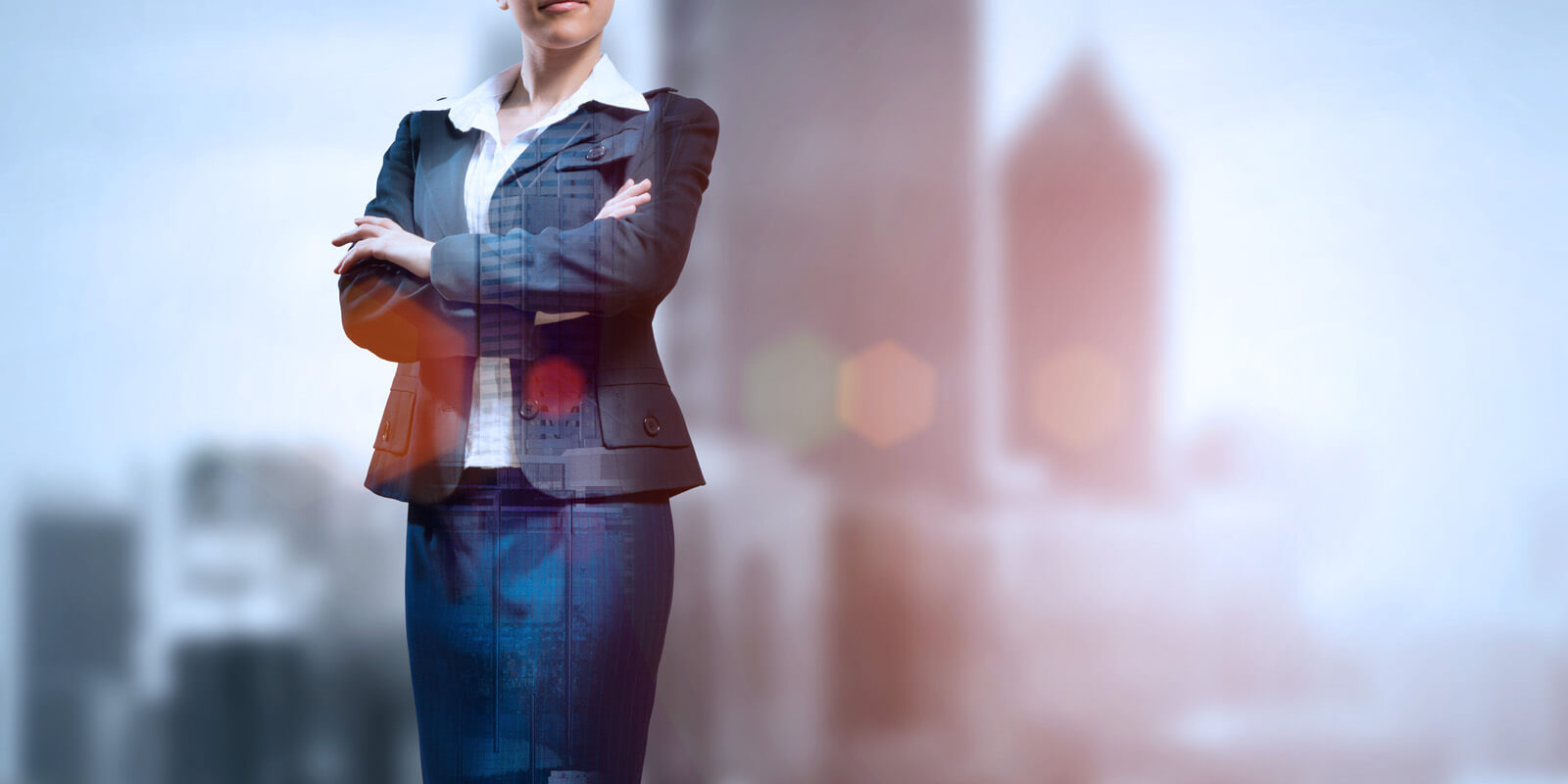 February 12, 2018
Diversity on boards of directors at public companies is at the forefront of the corporate governance world...
---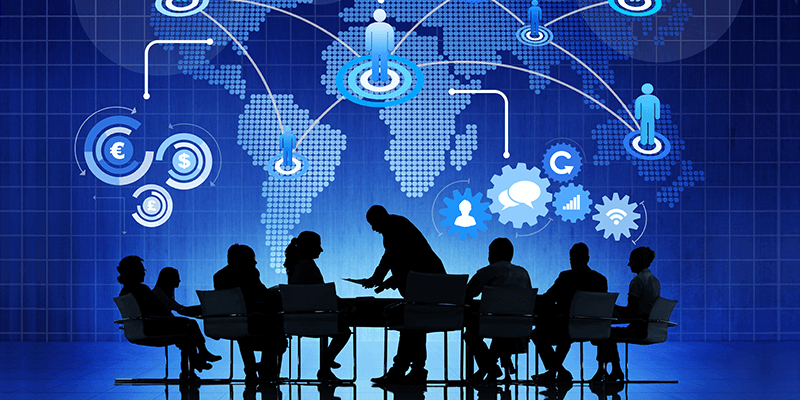 February 9, 2018
The influence of general counsels (GCs) in corporate strategy has increased over the years and is showing no signs of diminishing...
---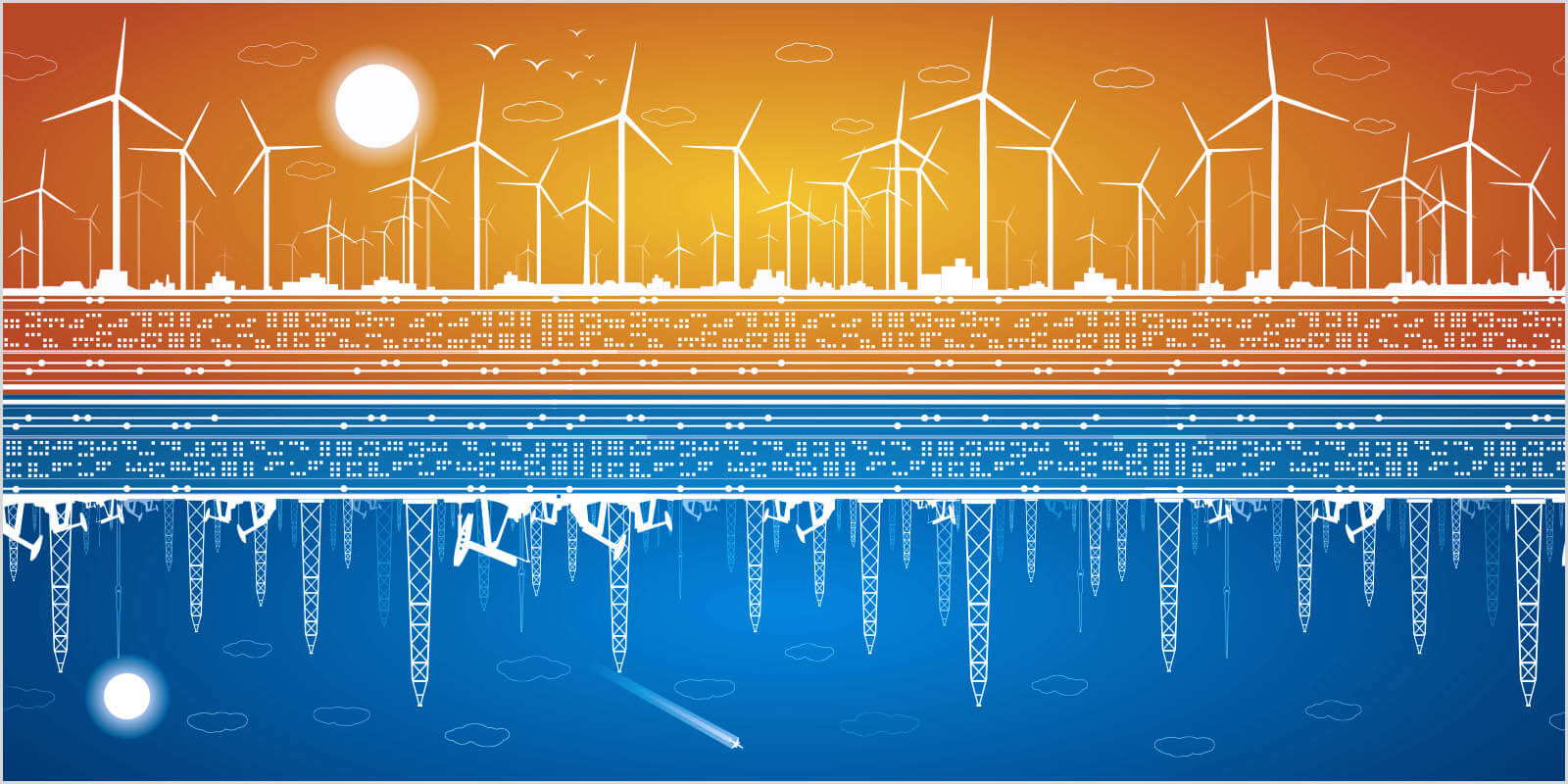 February 5, 2018
The shareholder proposal process provides a voice for investors of many sizes, forcing issuers' hands to actively address a specific topic of concern...
---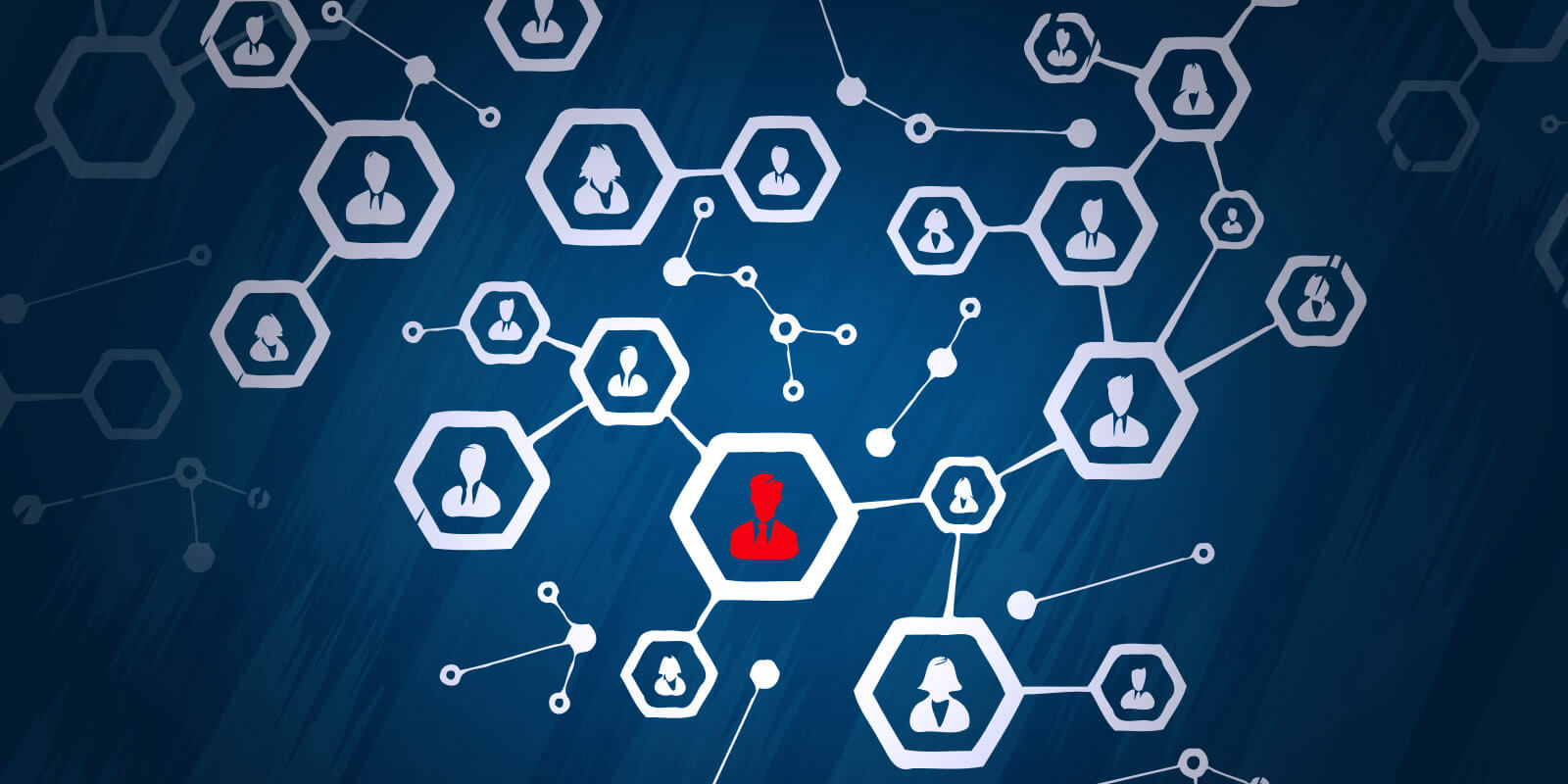 February 2, 2018
Chief Human Resources Officers (CHROs) are taking on a more pivotal role at the executive level and in the boardroom...
---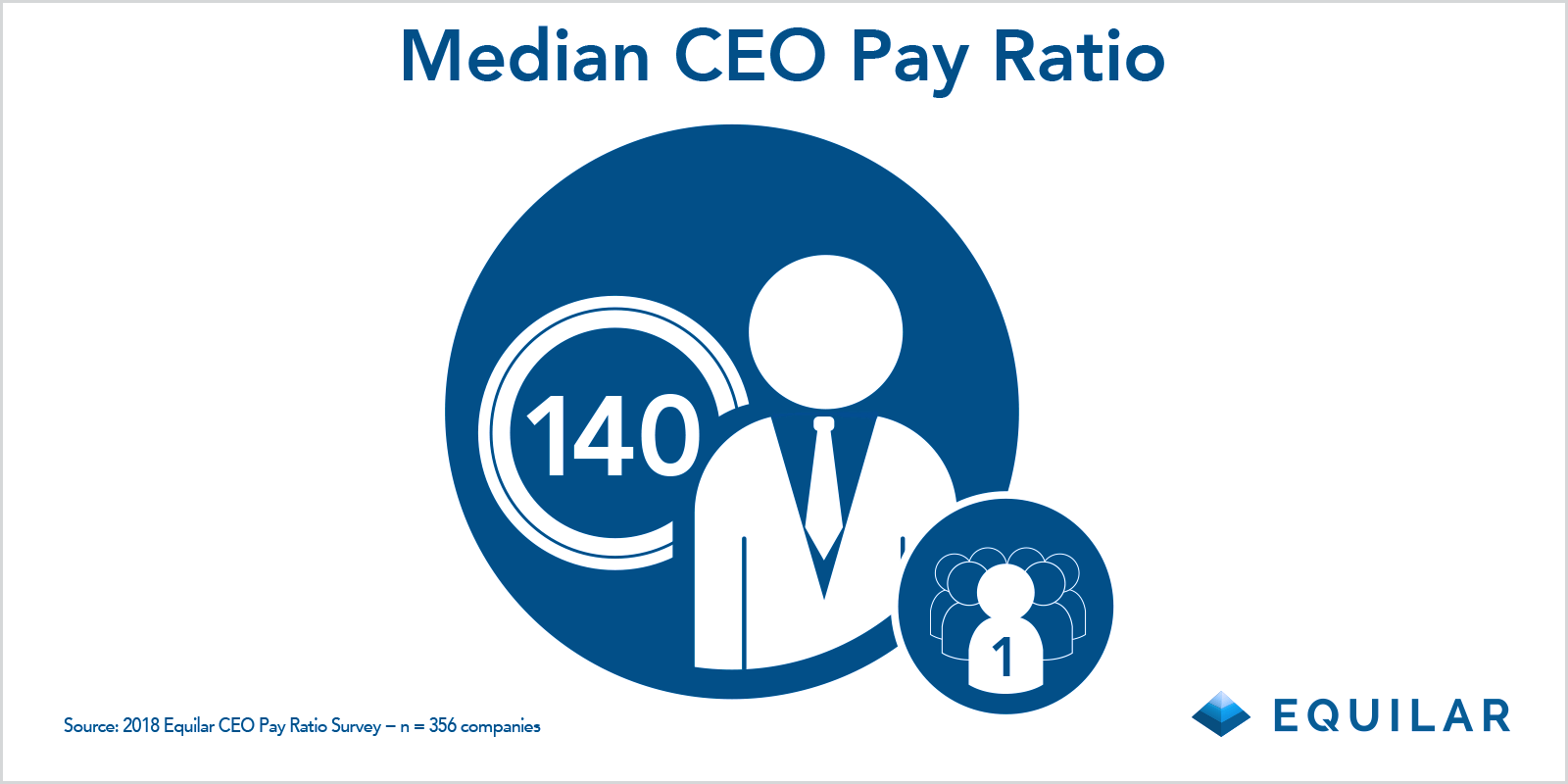 February 1, 2018
Eight years following the passage of Dodd-Frank, public companies will be required to disclose their CEO Pay Ratios in 2018 proxy statements...
---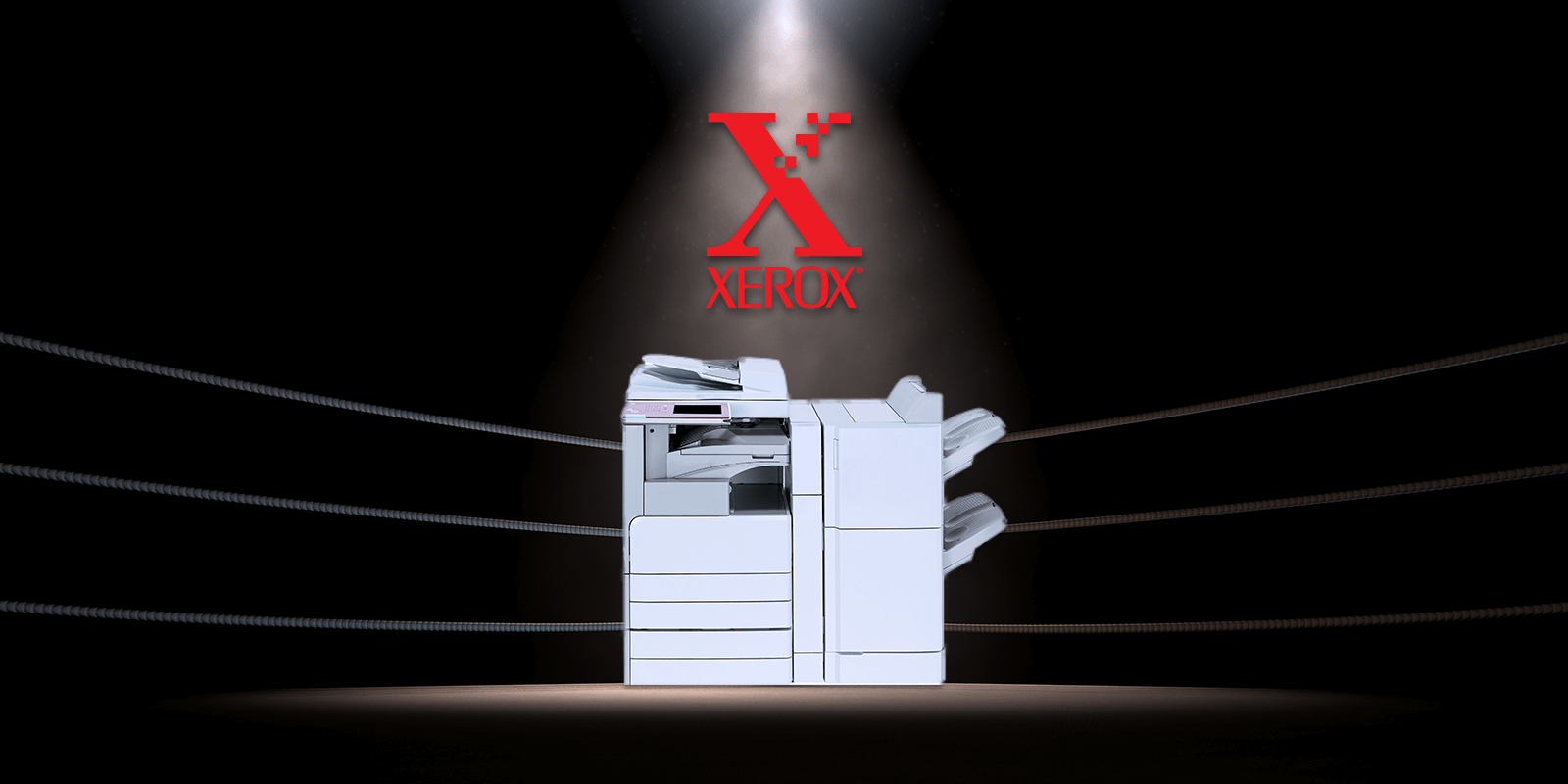 January 29, 2018
Billionaire activist investors Carl Icahn and Darwin Deason issued a statement last week urging Xerox to explore a sale and remove CEO Jeff Jacobson, The Wall Street Journal reported...
---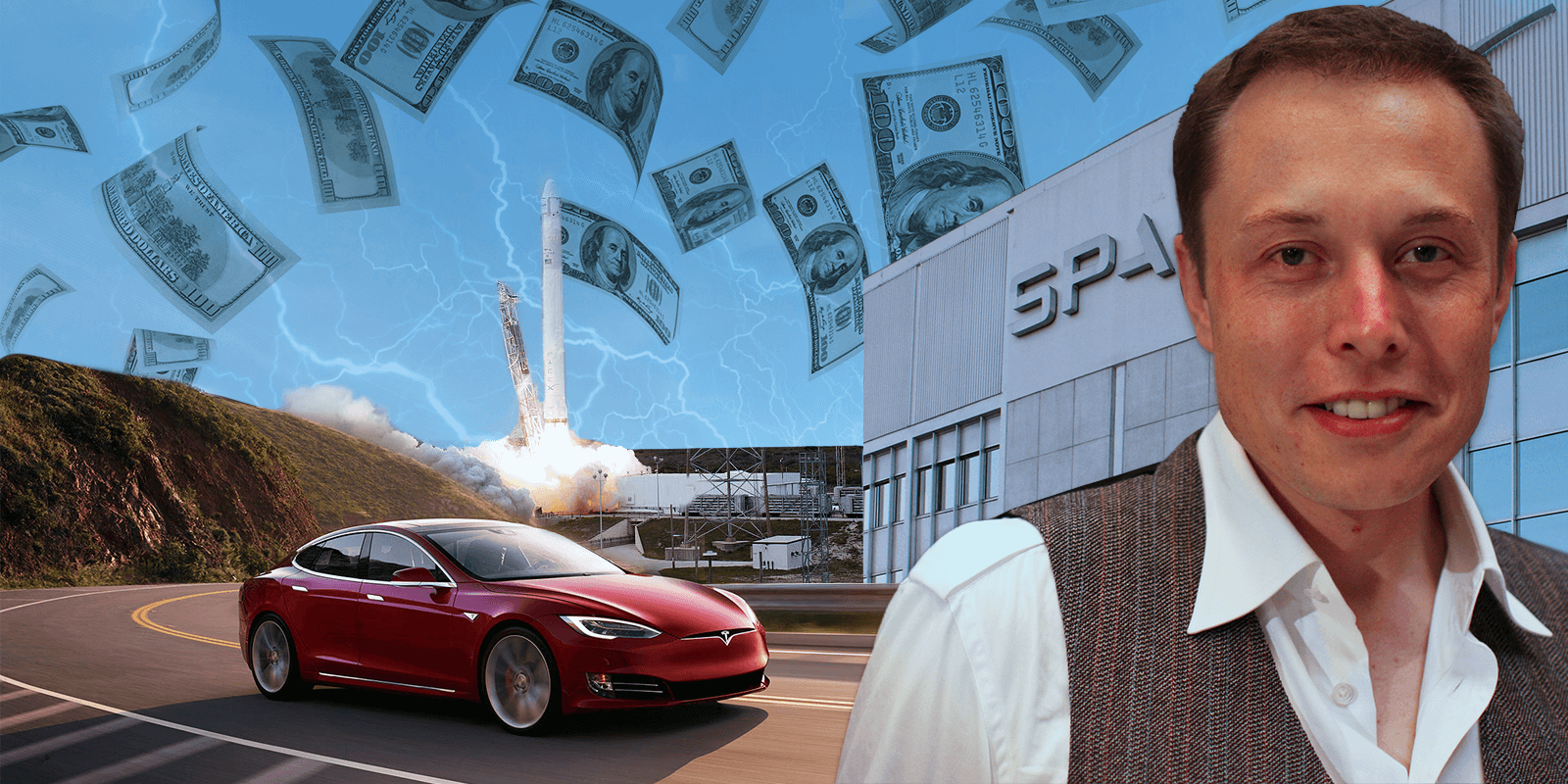 January 26, 2018
For anyone concerned about performance-based compensation going away because it's no longer tax deductible, have no fear...
---
January 22, 2018
The world's top business, economic and political leaders will gather this week in Davos for the 48th annual World Economic Forum (WEF)...
---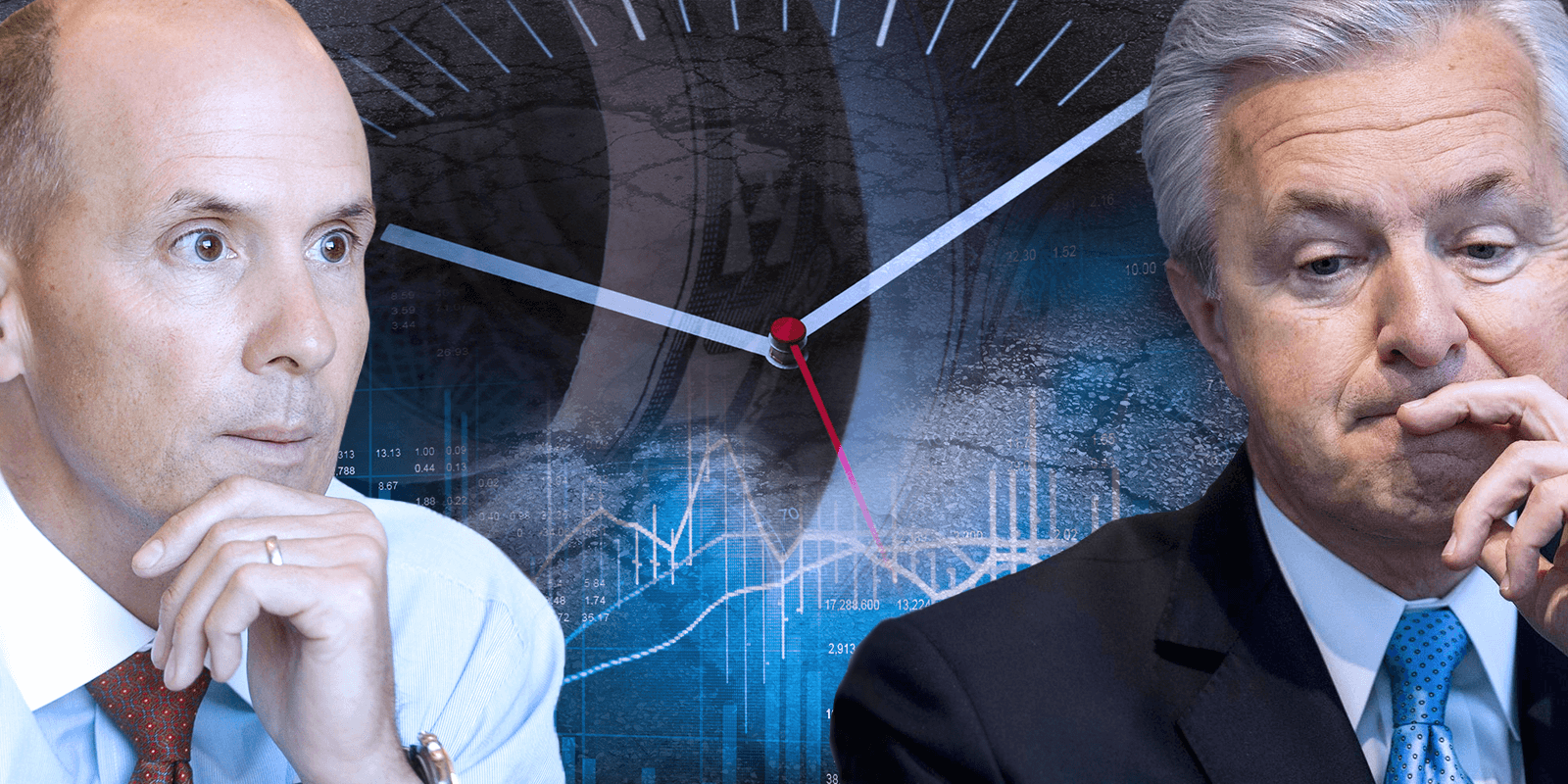 January 19, 2018
In the past five years, CEOs transitions have become more common than they had been in the preceding five years...
---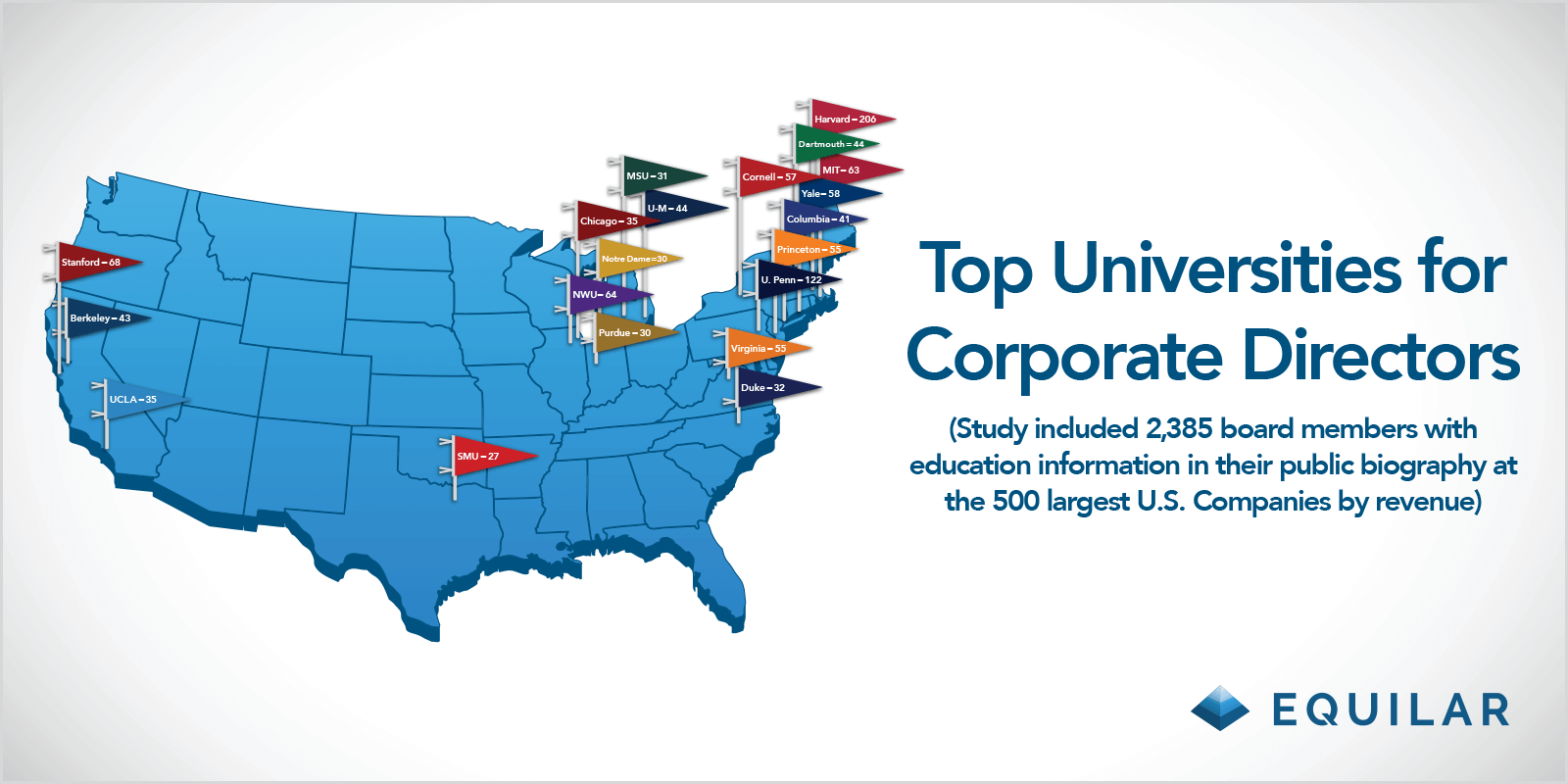 January 16, 2018
With the college football season coming to a close last week, there's no question who's Number 1 on the field...
---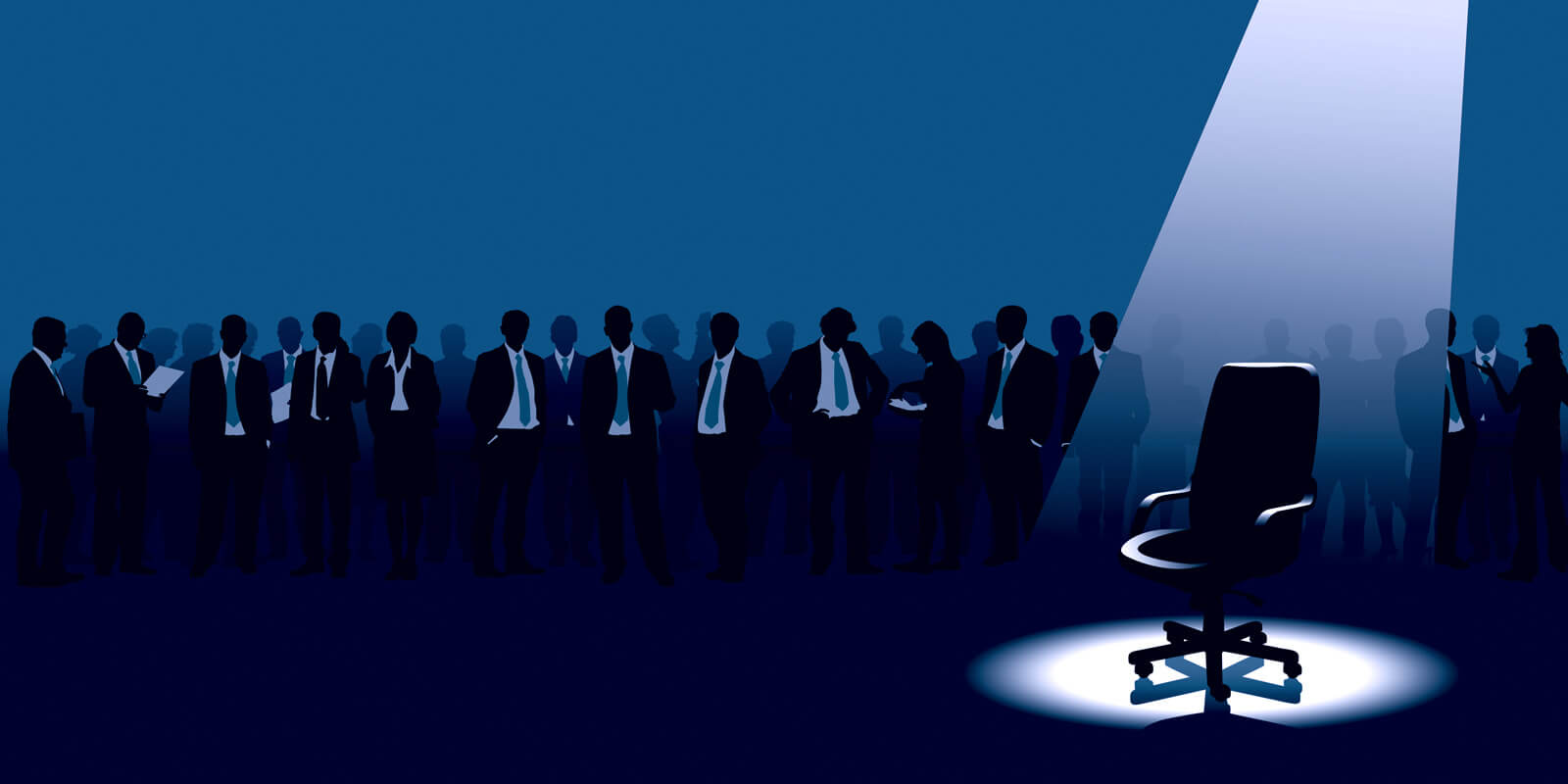 January 15, 2018
Since the enactment of Say on Pay following the passage of Dodd-Frank, executive compensation has been closely watched and scrutinized by corporate shareholders...