Equilar Institute
Blog Home
How to Tap a $5 Trillion Network… And Why It Matters
---
---
April 30, 2018
Professional networks are business currency. The people you know and have worked with directly are the best paths available to find your next opportunity—whether that's a coveted executive role or board seat, or a career-making business partnership.
Of course, making it to the top level of organizations is often as much about who you know as about what you know or what you can do. The question is how to value your network and identify where you can make the most impactful moves.
A recent study using Equilar BoardEdge data identified the most valuable networks among public company executives and board members, finding five individuals who currently are connected to more than $5 trillion in market cap. The study also noted several individuals with networks worth upwards of $10 trillion across their entire careers.
The question then follows: Why does this matter, and how does mapping networks in this way support business opportunities? Here's a sample of how it works in action. One of Equilar's board members, Peter Browning, was on the board of Lowe's Companies with Angela Braly from 2013 to 2014, who currently is on the Exxon board with Ursula Burns (the individual with the most valuable network in the Equilar study).
Based on this recent working relationship, Browning could potentially make an introduction for Equilar. This would not only provide a direct connection to Exxon's board and to Burns, but also to Braly's extensive network that is worth $4.5 trillion in and of itself (which was good for 12th largest on the Equilar 100 list). Access to Braly's 85 person connections across 70 different companies currently could open immediate doors to networking and business development opportunities at Equilar.

While there may not always be this straight of a line to any given corporate leader, individuals can easily identify how their own network value stacks up by matching their contacts to BoardEdge data.
There is also that matter of "board amnesia." These extensive networks are often much bigger and more diverse than those who own them realize. Not everyone has a five-foot high, custom-built rolodex with over 200,000 cards like David Rockefeller (as The Wall Street Journal reported about in 2017), and your typical board member with a 40-year career has worked directly with hundreds if not thousands of high-ranking individuals.
The average number of career connections in the Equilar study was 62 across 2,596 individuals. However, the top 10 had over 275 total connections to other C-suite executives and board members. And of course, that's just people who have been disclosed in public filings, not to mention division CEOs, executive vice presidents, et. al. that are often in the boardroom but maybe not the proxy statement.
In other words, it's not surprising if some potential connections may not be able to recall every one of those individuals if you asked them "who do you know" at a certain company. The good news is that, to remind them, Equilar BoardEdge data has more than 200,000 individuals mapping 1.5 million connections.
If you're an executive looking for your next board seat or a new employment opportunity, it's not a secret that you have to network. It's probably not a stretch to say that many executives and board members are comfortable walking in cold to a cocktail party and telling everyone there they are open for opportunities, but why rely exclusively on leaving that to chance when you can match your existing contacts to who you know at the top corporations with the click of a button? Tapping into an extensive, existing network a much more efficient way to start.
As another example, in sales, all-stars are made on frying the biggest fish. Everyone wants to get to the C-suite at the top companies, but as studies have shown, trying your luck with traditional sales tactics are often ineffective. Why be part of the other 100,000 marketing emails and cold calls to a CEO—that ultimately could be blocked by an admin—when you can leverage a warm introduction from a mutual connection?
Unsurprisingly, data can help shortcut some of the more difficult and time-consuming steps in making the most important business connections. The missing piece is knowing where to start and reading the signals that allow you to capitalize. The ability to leverage easily accessible, public data and mine it for warm introductions provides a trust factor that is really hard to achieve without these pre-mapped networks.
Reach out to Equilar to learn more about BoardEdge connections or request a download of any of the nearly 200,000 executives and board members in the database. Include specific requests for individual downloads in the comment field.
---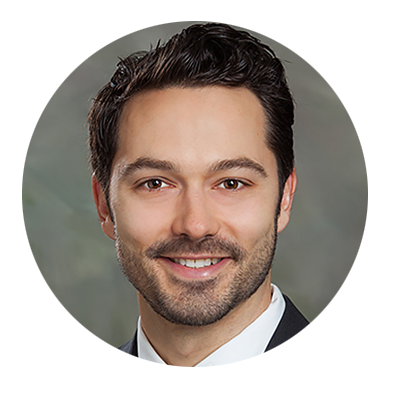 Dan Marcec, Director of Content & Communications at Equilar, authored this post. Please contact him at dmarcec@equilar.com for more information on Equilar research and data analysis.
---