Equilar Institute
Blog Home
Abbott Laboratories CEO Miles White Earned Over $305 Million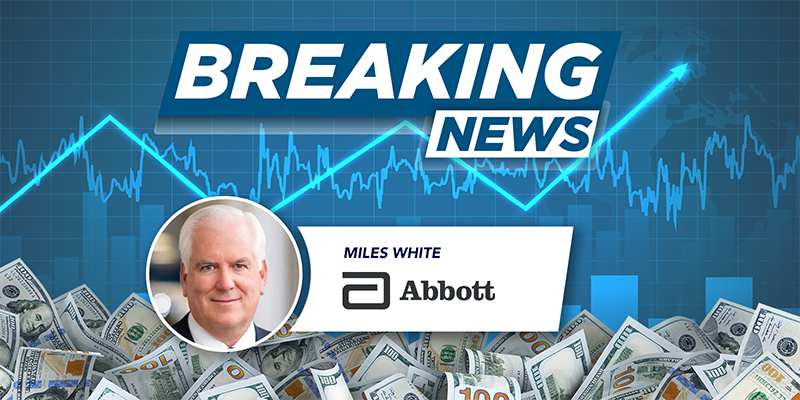 ---
---
November 15, 2019
Abbott Laboratories announced the transition of CEO and Chairman Miles D. White to Executive Chairman, effective March 31, 2020. Mr. White has been CEO of Abbott Laboratories since 1999. From 2006 to 2018, White has realized $305,826,574 in total compensation.
As of March 31, 2020, Robert B. Ford will be Abbott Laboratories' President and Chief Executive Officer. He has served as President and Chief Operating Officer of the Company since 2018 and was elected to the Board of Directors effective November 13, 2019.
According to Equilar data, Easterbrook's severance package is estimated at $41,782,451. Easterbrook also has approximately $23,849,311 in exercisable options, as of the November 2, 2019 McDonald's stock close price of $193.94.
To view Robert Ford's profile, please click here.
---
---