Equilar Institute
Blog Home
50 Youngest U.S. Public Company Board Members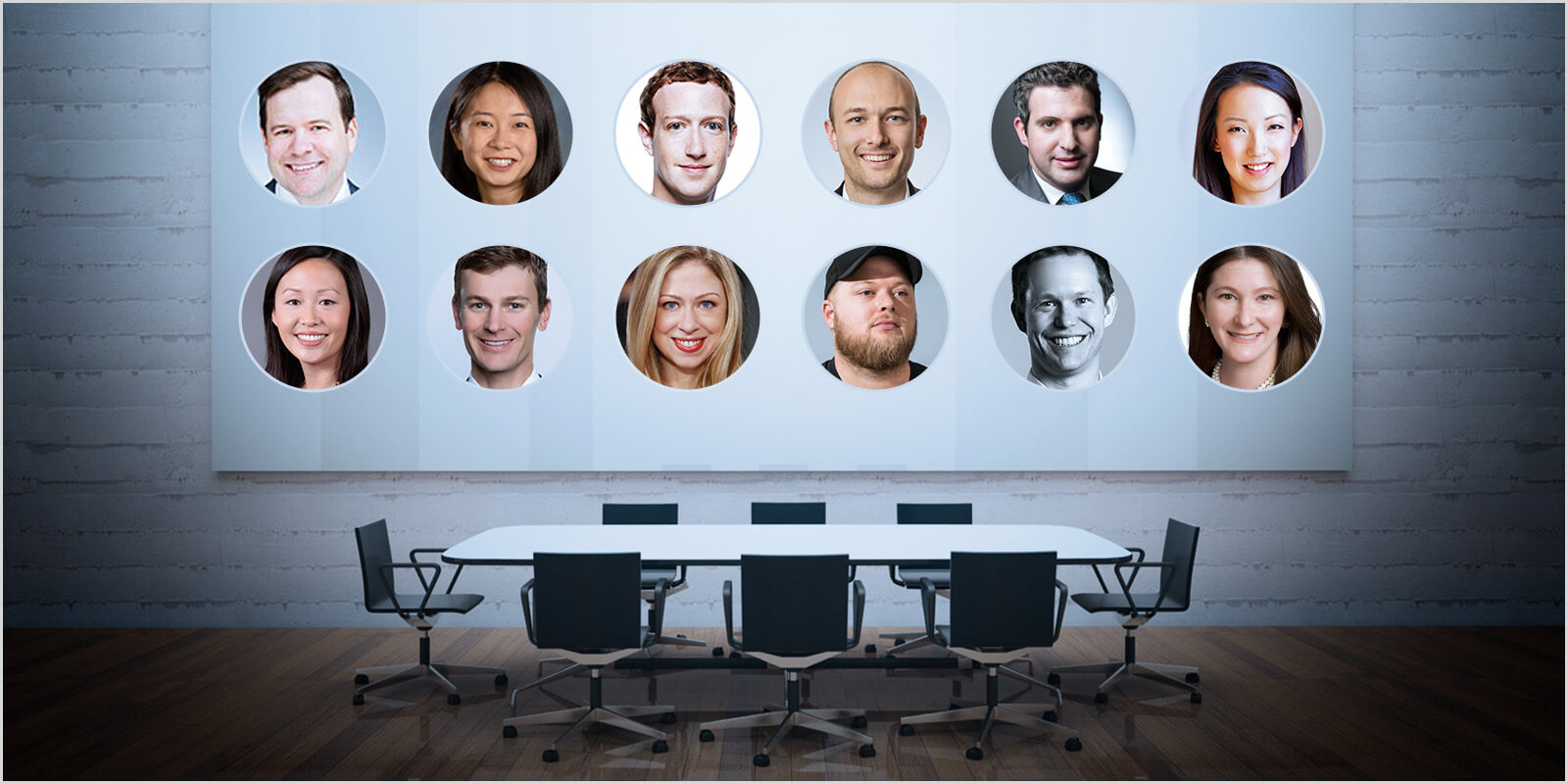 ---
---
August 7, 2018
As companies attempt to adapt to changing trends and technology across corporate America, new and innovative perspectives have become more necessary. Of course, with younger talent at all levels of the organization comes fresh eyes, including in the boardroom. Young directors are becoming more prevalent as companies look for new perspectives in their boardrooms. Equilar recently conducted a study on the 50 youngest directors at Equilar 500 companies.
While public companies have been known to set their mandatory retirement age at 72 or 75, there is no minimum age limit to serve as a director. According to Equilar data, the youngest director is William J. Pulte—CEO and a board member of Pultegroup Inc. –at age 29. Many other directors on the list, such as Mark Zuckerberg, CEO and Chairman of Facebook, and Benjamin J. Tisch, Vice President and Director of CNA Financial Group, are either founders or executives of their companies. The median age of the directors in the study is 39 years.
| | | | |
| --- | --- | --- | --- |
| Director | Gender | Age | Company |
| William J. Pulte | M | 29 | Pultegroup Inc. |
| Susan J. Li | F | 32 | Alaska Air Group, Inc. |
| Louis J. Pastor | M | 33 | CVR Energy Inc. |
| Mark Elliot Zuckerberg | M | 33 | Facebook Inc. |
| Robert Karfunkel | M | 33 | National General Holdings Corp. |
| Logan D. Green | M | 34 | Ebay Inc. |
| Brian J. Choi | M | 35 | Avis Budget Group, Inc. |
| Benjamin J. Tisch | M | 35 | CNA Financial Corp. |
| Jonathan Frates | M | 35 | CVR Energy Inc. |
| Clara Shih | F | 36 | Starbucks Corp. |
| Caroline J. Tsay | F | 36 | Coca Cola Co. |
| Steuart L. Walton | M | 36 | Walmart Inc. |
The majority of young directors on this list serve on well-known, large public companies, such as Facebook and Coca-Cola. By electing a younger director, these companies essentially bring different strategical approaches to the table that may help expand household names. While more established directors also regularly formulate fresh ideas, a younger director may add value to the board by sharing ideas from an angle that may not have been previously considered due to a generational difference. Overall, establishing early boardroom experience at large public companies may be beneficial to these directors, as a larger, more established company may assist in providing a theoretically steady understanding of an industry.
While young directors may offer unique insight to a board, companies should still keep shareholder interests in mind. One way to examine these young star directors is to analyze how broad their board commitments are. Findings show that most directors sit on one or two boards, and only a small percentage sit on more than three. This follows the trend presented in a recent Equilar study on board member commitments.
Additionally, the study indicates that the services sector held the highest percentage of young directors, whereas the utilities sector did not contain any. The top three sectors for young directors—services, technology and financial—perhaps appeal to this generation of corporate workers because these industries are often considered exciting and quickly transforming with the rise of FinTech, especially the hot topic of digital currency.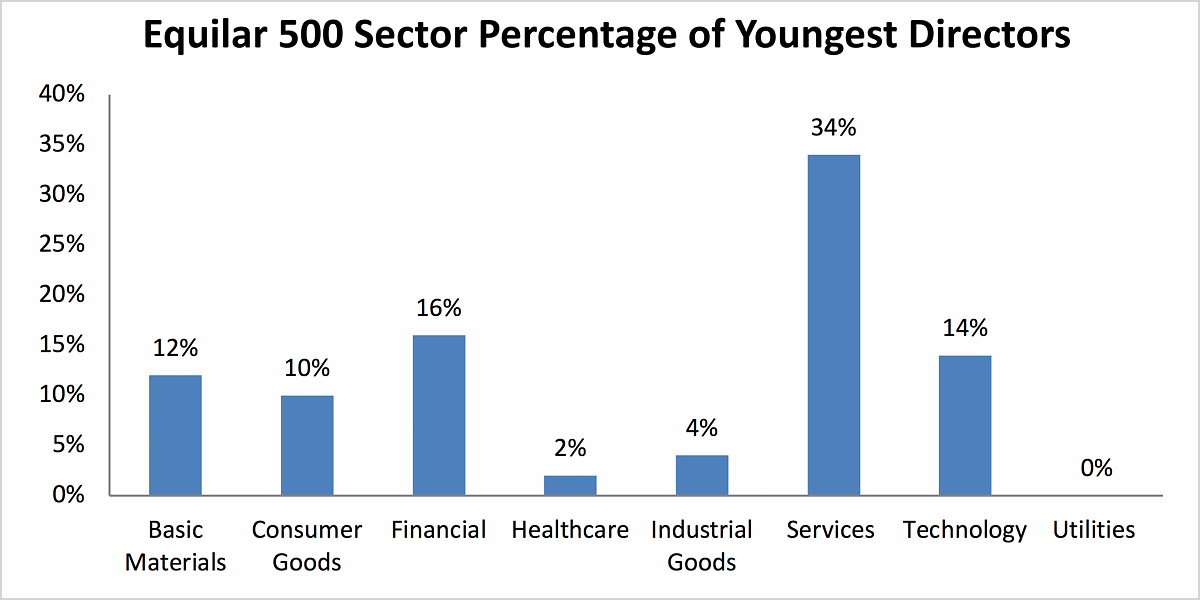 As these young, new directors assert themselves into boardrooms, examining their educational background provides a more in-depth look at where they come from. For example, the study found that a notable 13% of directors on the list graduated from Stanford University. As these top four schools stand as some of the best universities in the world, the reputation of a school may play a crucial role in grooming director qualities at an early age, particularly to prepare them to demonstrate board leadership skills early in their careers. In a previous Equilar publication, Harvard University was the top university with the most director alumni in the Equilar 500, but University of Pennsylvania and Stanford University still cracked the top four, while Cornell University appeared in the top ten.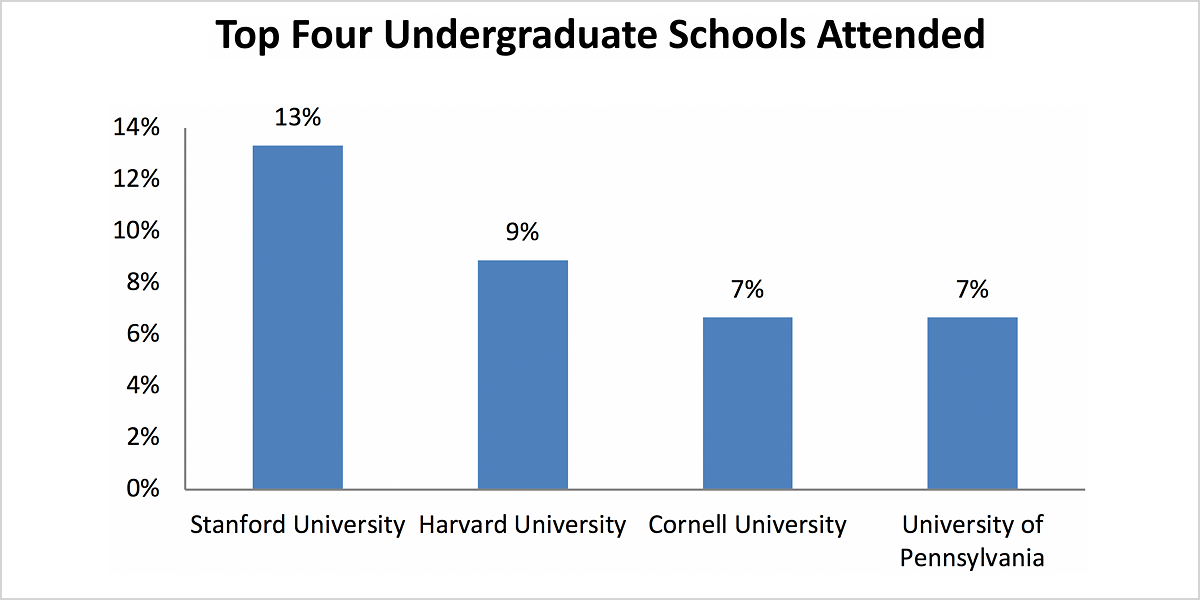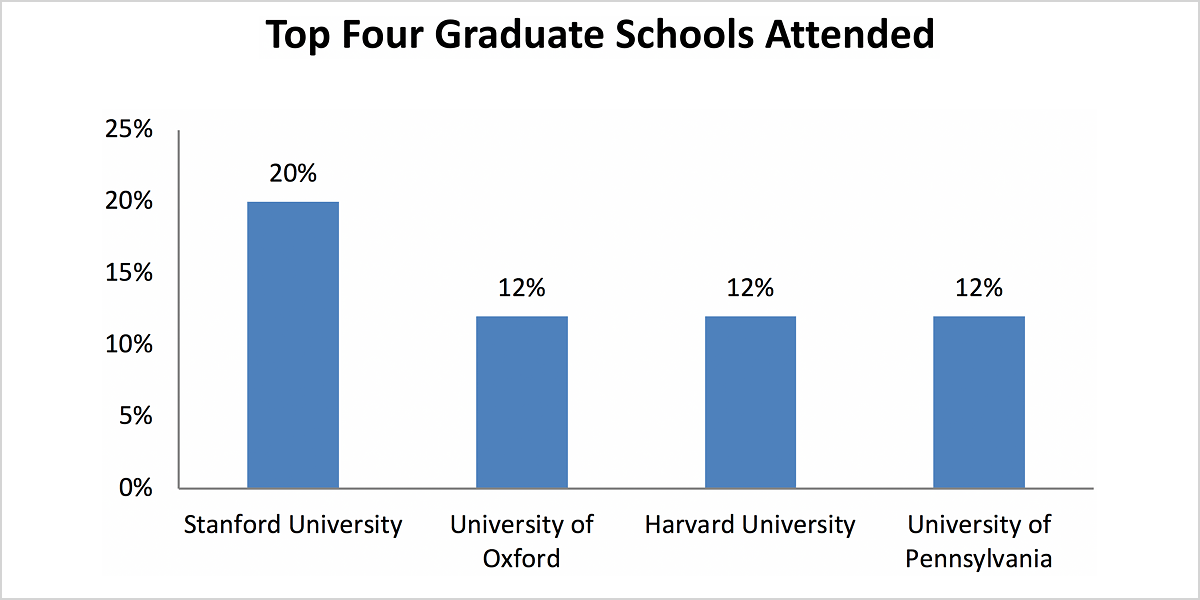 In regard to boardroom diversity, the data shows that the majority of the youngest directors were male. This observation is consistent with the widespread theme of men dominating the boardroom. However, the discrepancy appears to be less with respect to younger directors. In this 70-30 breakdown, one can see a greater level of gender parity compared to the typical 80-20 measure across the entire Russell 3000, as reported in the Equilar Gender Diversity Index. This could be a positive indicator that boards and companies are moving towards gender equality in the boardroom.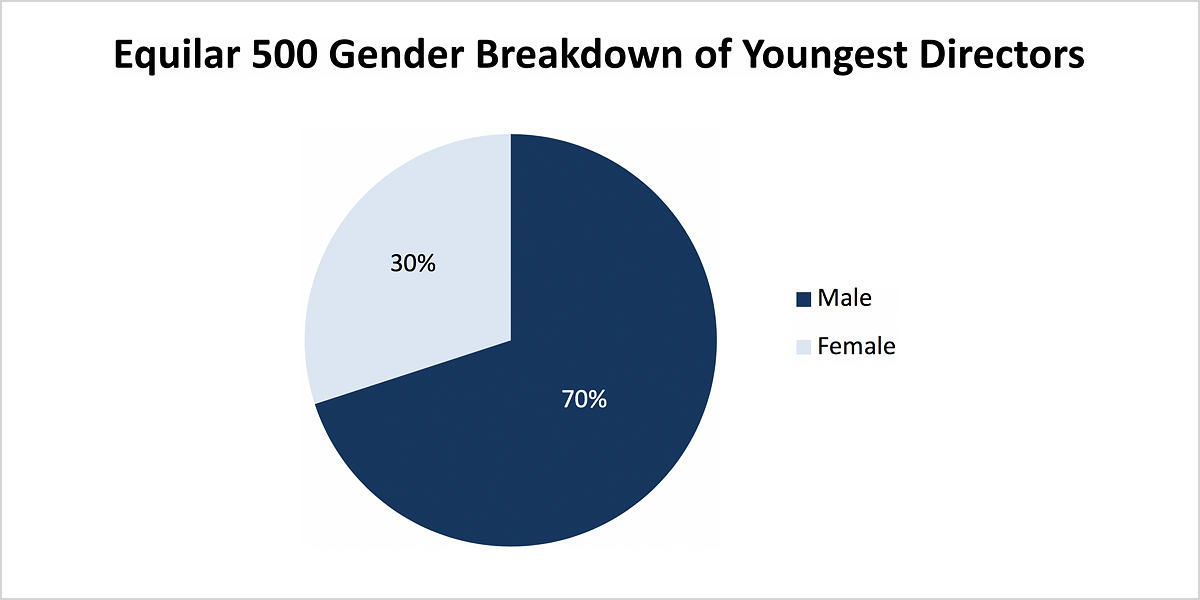 The business climate, especially in specific industries, undergoes rapid change on a fairly consistent basis. Companies and boards must continue to stay ahead of trends while simultaneously retaining knowledge and experience. Incorporating young talent is a way for companies to achieve that balance. As young directors join more public boards, their new perspectives offer a compliment to the experience that more seasoned directors bring to the table. Young directors can provide companies new ideas from a non-traditional angle, while seasoned directors, who may also provide innovative perspectives, offer advice based on long-term knowledge, strategic goals of a company and certain historical trends. However, each company should evaluate board candidates based on skillsets and qualifications, keeping in mind that age could play a critical role in long-term strategy and growth.
---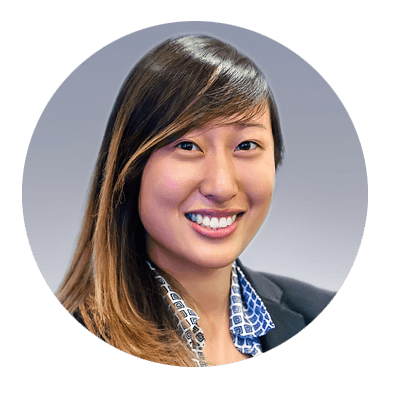 Jennifer Koo, Senior Research Analyst, authored this post. Please contact Amit Batish at abatish@equilar.com for more information on Equilar research and data analysis.
---