Equilar Institute
Blog Home
Stephen Easterbrook Realized Over $61 Million as McDonalds CEO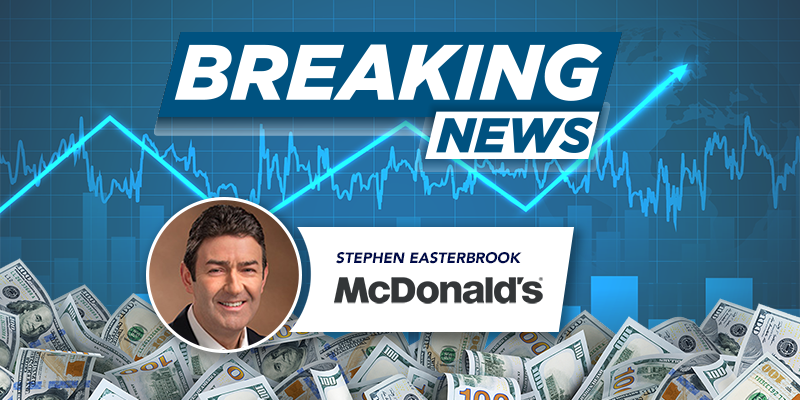 ---
---
November 6, 2019
As reported by the Wall Street Journal, McDonald's Corporation announced the termination of Stephen Easterbrook, President, CEO and Member of the Board of Directors effective November 1, 2019. Mr. Easterbrook has been CEO of McDonald's Corporation since March 2015. He previously served as Senior Executive Vice President & Global Chief Brand Officer. From 2015 to 2019, Easterbrook realized $61,622,621 in total compensation.
As of November 1, Chris Kempczinski is McDonald's Corporation's President and Chief Executive Officer. He previously served as President of McDonald's USA. His new annualized base salary will be $1,250,000, while his target annual bonus opportunity will be 170% of his base salary.
According to Equilar data, Easterbrook's severance package is estimated at $41,782,451. Easterbrook also has approximately $23,849,311 in exercisable options, as of the November 2, 2019 McDonald's stock close price of $193.94.
Stephen Easterbrook is the 64th CEO from the Equilar 500 to transition in 2019.
---
---