Equilar Institute
Blog Home
Data to Support Telling Your Best CEO Pay Ratio Story
---
---
April 23, 2018
As proxy season 2018 is in full swing, one of the biggest headlines taking the forefront has been how companies are approaching the new CEO pay ratio disclosure requirement.
The disclosure—which officially became mandatory this year—is one of many regulations stemming from the Dodd-Frank Wall Street Reform and Consumer Protection Act of 2010. Companies are now required to track and disclose the ratio between compensation for a median employee and the CEO. While the SEC rules specify some technical nuance of the ratio calculation, it remains uncertain as to how boards and investors will interpret the numeric disclosures.
Required for companies with fiscal years that began on or after January 1, 2017, a majority of companies that file this proxy season will be including this ratio. Last month, Equilar launched the CEO Pay Ratio Tracker, which is updated each Monday morning with all proxies that have been entered into the Equilar database for the week prior. The Tracker highlights the highest and lowest ratios reported that week, as well as the overall median.
Despite all the buzz and various ratios being disclosed for the first time, many companies are struggling to decipher what is the "right" or "wrong" way to present this information to shareholders.
To help companies overcome the many challenges that arise when crafting a story around their CEO pay ratio, Equilar has launched the CEO Pay Ratio Modeler. The Modeler, which features comprehensive data from SEC disclosures updated as they are filed, assists users through the process of drafting their proxy narrative, developing a strategy for in-house corporate communications and demonstrating a clear presentation of the ratio.
A primary challenge of putting together a coherent CEO pay ratio story is that the ratio will often differ from company to company and industry to industry. One of the key features of the Modeler is that it allows users to benchmark their ratio disclosure across industries as well as customized peer groups.
However, while benchmarking against peers paints a clearer picture of where an individual ratio stands, it still does not tell the full story. Consider the following example:
Company A reported a high CEO pay ratio relative to its industry, and it's very likely to face some criticism from various sources, including shareholders, the media, employees and customers. By leveraging the Modeler, Company A may defend its high ratio by the describing that it is in the upper quartile as far as their one-year TSR is concerned, fending off any possible backlash.
TSR is just one example of metrics available to contextualize the ratio. Users may leverage multiple measurements to slice and dice the pay ratio data compared to different financial metrics and present a story that best fits their company's business strategy.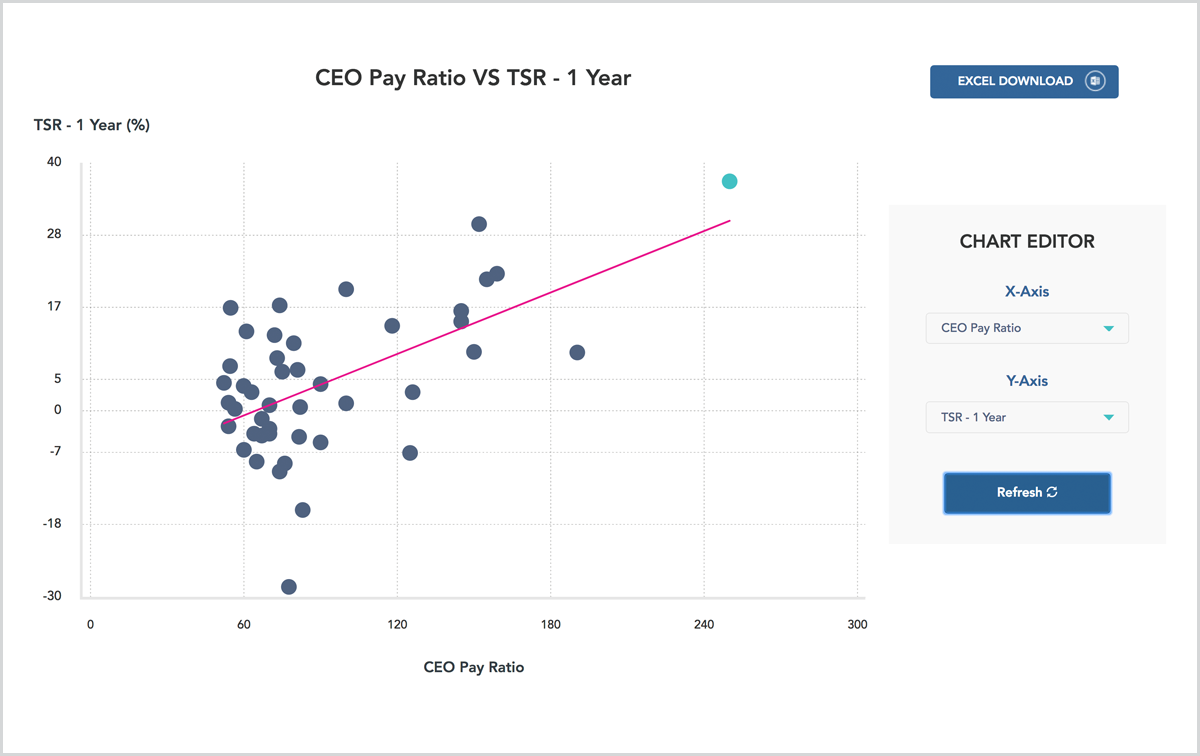 Additionally, the Modeler allows users to obtain methodological differences for median employee pay calculations among peers, as well as identify compensation measures and discretionary exclusions used to determine median employee pay. Further detail into median employee pay provides more transparency regarding CEO pay ratios.
The CEO pay ratio will surely gain greater attention through proxy season, annual meetings and shareholder engagements. Scrutiny around the ratio will only increase in the coming years as the disclosure becomes standard. Ratios differ widely across companies, and explaining variations is complicated. The CEO Pay Ratio Modeler provides greater insight into how ratios are created and gives companies the tools to tell their best CEO pay ratio story in the years to come.
The CEO Pay Ratio Modeler is available exclusively within Equilar Insight. Click here to request a demo of the CEO Pay Ratio Modeler.
---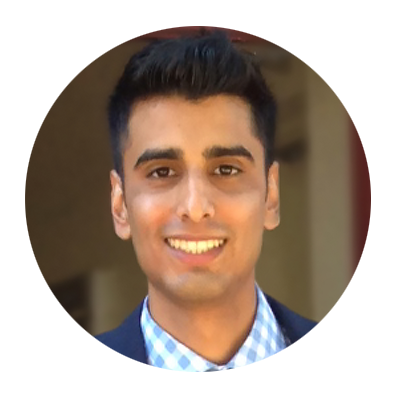 Amit Batish, Lead Copywriter, authored this post. Please contact Dan Marcec, Director of Content & Communications, at dmarcec@equilar.com for more information on Equilar research and data analysis.
---