Equilar Institute
Blog Home
LabCorp CEO Has Earned Over $170 Million During Tenure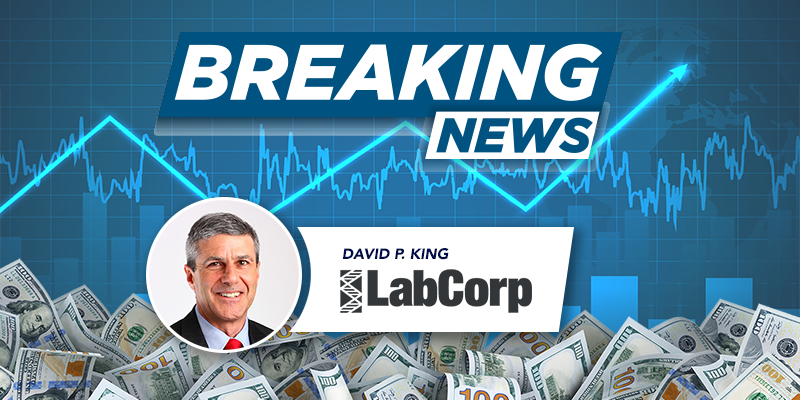 ---
---
June 6, 2019
Laboratory Corporation of America announced the retirement of CEO David P. King, effective October 31, 2019. King joined the company in 2001 and has served as President and Chief Executive Officer since 2007. From 2006-2018, King realized $172,276,059 in total compensation.
Adam H. Schechter, the company's Lead Independent Director, has been tapped to succeed King. Schechter was previously an Executive Vice President of Merck and President of Merck's Global Human Health division. In connection with his appointment, Schecter's target compensation for 2019 will be $4,520,833. This includes a base salary of $1.25 million (pro-rated for 2019), and pro-rated bonus, and $4 million in one-time equity awards for joining the company. Starting in 2020, his target compensation will be at least $12,525,000, with at least $9.4 million in equity.
David King will remain the Executive Chairman until no later than December 31, 2020. This is the 32nd CEO from the Equilar 500 to announce their resignation in 2019.
---
---