Equilar Institute
Blog Home
Analyzing Equifax's Board Composition Following Re-Election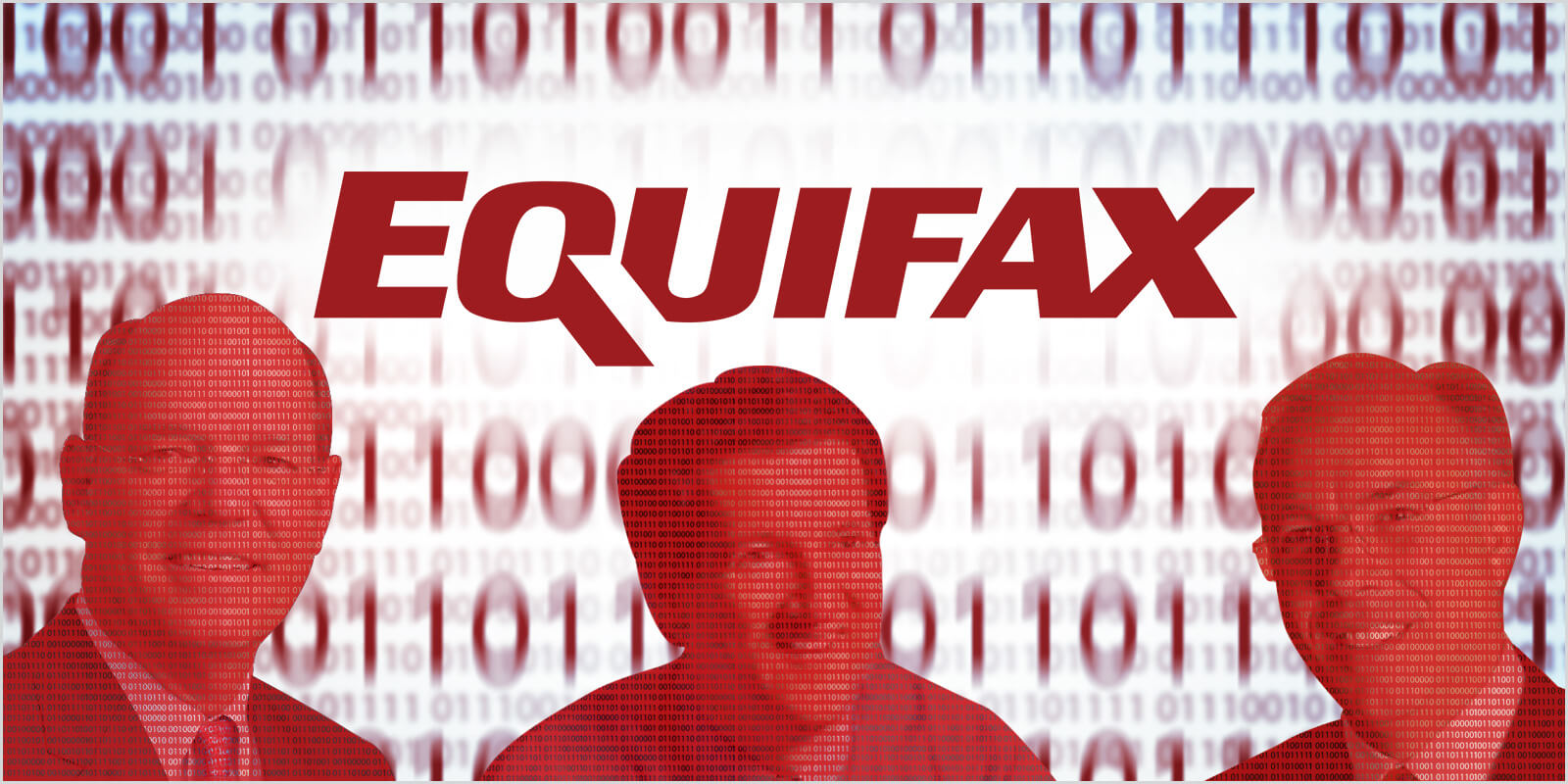 ---
---
May 14, 2018
Earlier this month, shareholders re-elected the entire Equifax board at the company's annual meeting, the Wall Street Journal reported. This came as a surprise to several key stakeholders, particularly following the company's massive data breach last fall.
Three of the board members who were re-elected—Chairman Mark Feidler, John McKinley and Mark Templeton—were members of the technology committee during the time of the breach. All three board members received 64% approval or more, according to the Journal, despite opposition from major investor groups. Generally, anything less than 90% approval is considered cause for concern.
CtW Investment Group, an adviser to union pension funds that are invested in Equifax, urged shareholders in a letter to vote against the three board members. The investment group stated that the three board members failed to act on numerous warnings of cybersecurity issues prior to the massive data breach.
"The severity of that breach and the company's failures to promptly notify the public suggest a failure to adequately oversee some of the most significant risks facing the company," ISS said in a report.
However, Equifax feels the company is making strides to improve its cybersecurity. "That while progress has been made since the cybersecurity incident, there is still more work to do, and we will continue to be in regular contact with our shareholders," Feidler said a company statement.
Despite all the attention Equifax has received regarding its handling of the data breach, the company has made significant moves at the board and executive levels. The company appointed Mark Begor at CEO in April, and also added cybersecurity expert Scott McGregor to the board last November.
According to Equilar BoardEdge, the board has two female directors, or 20% of the board. This is on par with the company's proxy-disclosed peers, which have a median 20% female representation on their boards. The median tenure of the Equifax board is 3.0 years, compared to a median of 6.7 years for its peers. This data point indicates that the Equifax board has refreshed relatively recently compared to its peers, independent of the cybersecurity breach.
Despite the criticism they face at the moment, Feidler, McKinley and Templeton all bring unique talent and experience to the table. For example, BoardEdge data indicates that the three also have established a combined 197 connections across the C-suite and boardroom, spanning across 97 unique companies. Feidler alone has established 53 connections at 28 companies, having served as a founding partner of MSouth Equity Partners, a private equity firm based in Atlanta. He was also president and chief operating officer of BellSouth Corporation, a telecommunications company, from 2005 until January 2007.
To further examine data on Feidler's connections, click the image or button below to view his connections profile.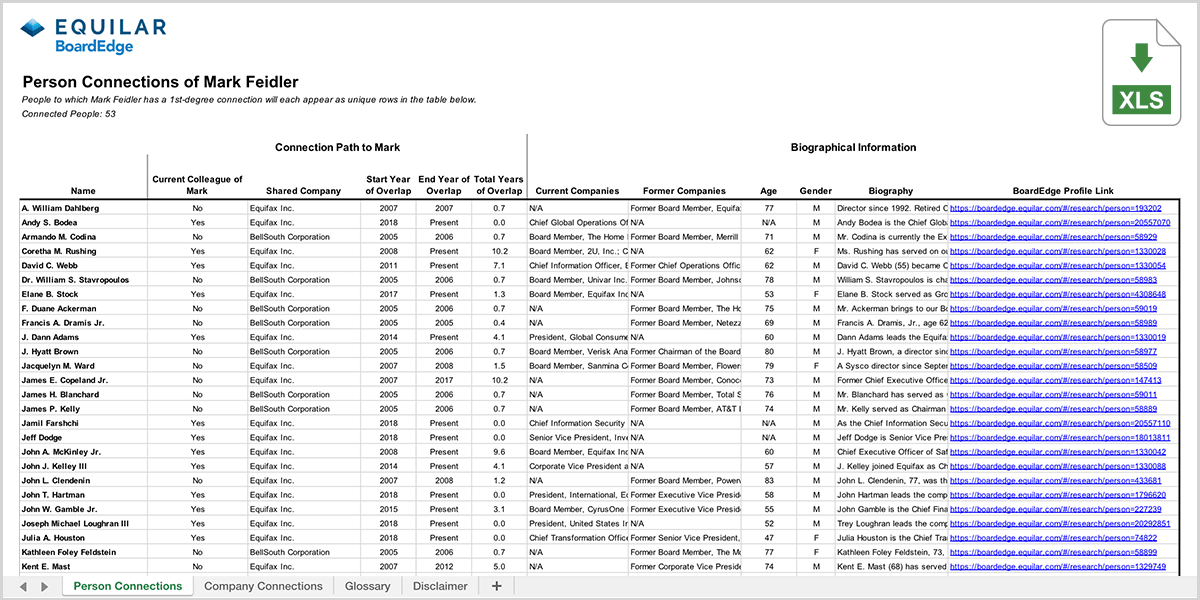 Download Executive and Board Connections
Meanwhile, McKinley has served as CEO of SaferAging, Inc., a senior care service provider based in Washington, D.C., and co-founder of LaunchBox Digital, a venture capital firm in Washington, D.C. He's also held several executive roles at AOL. Meanwhile, Templeton has served as president and CEO of Citrix Systems, and serves on the boards of Arista Networks and Keysight Technologies.
Following the re-election, the Equifax board is sure to be in the spotlight as cybersecurity continues to be a key topic of discussion. It'll be worth noting how the board and management at Equifax continues to address their roles not only in preventing future data breaches, but also in transparently assuring investors that they are making the right moves.
---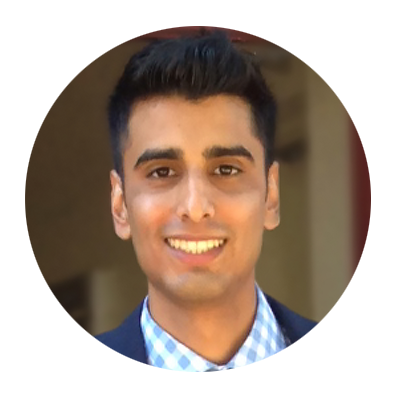 Amit Batish, Lead Copywriter authored this post. Please contact him at abatish@equilar.com for more information on Equilar research and data analysis.
---