Equilar Institute
Blog Home
Comparing Xerox to Peers as It Faces Possible Activist Fight With Icahn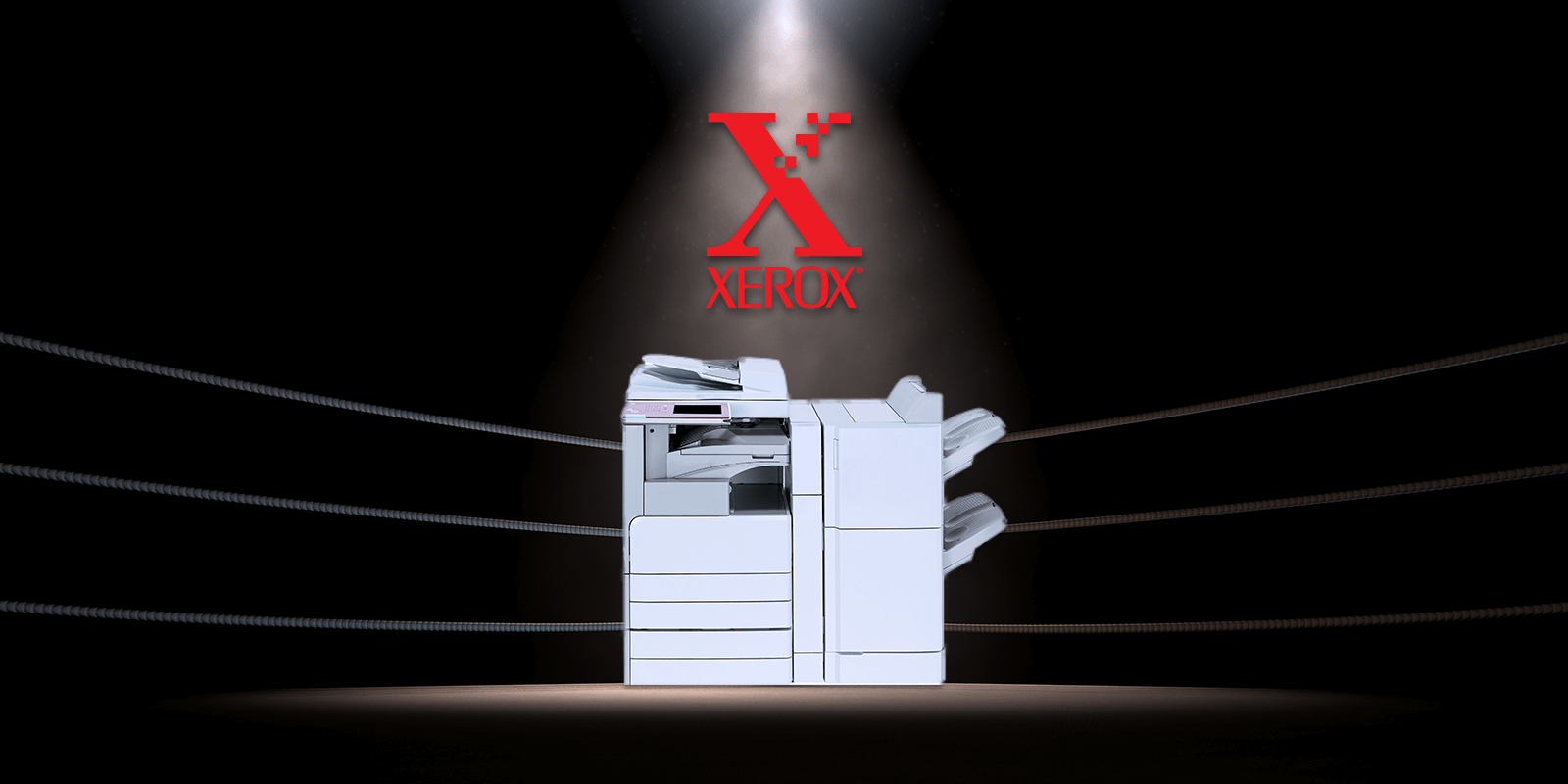 ---
---
January 29, 2018
Billionaire activist investors Carl Icahn and Darwin Deason issued a statement last week urging Xerox to explore a sale and remove CEO Jeff Jacobson, The Wall Street Journal reported. The two investors are reportedly unhappy with the steady decline of the company's shares and performance over the last several years.
Icahn and Deason—Xerox's first- and third- largest investors—control more than 15% of the company's shares. The two believe that if Jacobson or any other directors are not willing to make difficult decisions that will enhance the performance of the company, a refresh is in order.
"Every day that the 'old guard' remains in power—feebly overseeing the company's steady decline—is a waste of time that could inevitably erode the value of our investment down to nothing," the two said in statement.
Deason is particularly concerned with the company's joint venture with Fujifilm, claiming that Xerox should cancel the agreement following an accounting scandal last year, the Journal reported. Deason has also launched a fight to add four new board members to the Xerox board.
It appears very likely that Xerox will face a fight with Icahn and Deason in the near future. One of the investors' primary grievances is the decline of shareholder value. When measuring TSR over a three-year period, Xerox's TSR was in the red at -8.6%, well below the company's peer median of 9.2%, according to the Equilar Pay for Performance Profile. Furthermore, revenue growth in that same period was -18.6% for Xerox, compared to the 0.6% peer median.
Separately, when examining TSR relative to CEO realizable pay at payout, Xerox is ranked in the 43rd percentile for pay, far outpacing TSR, which is in the 2nd percentile. While Jacobson has only been CEO since January 2017, this type of analysis does give Icahn and Deason some ammunition for their arguments.
Investors have started paying closer attention to board composition as well, particularly in terms of diversity and refreshment. This could also come to play in a potential proxy fight with respect to how other shareholders end up voting for or against activist-nominated directors.
For the most part, the Xerox board is in line with the average of its proxy-disclosed peers, which include companies such as Intel, ADP and Texas Instruments. According to Equilar BoardEdge, the Xerox board is currently composed of 30% women, above the peer average of 24%. Average age is 62 and average tenure is 4.6 years—a stat that could play well with shareholders, as it indicates that the board considers refreshment a priority.
The board currently has a 99% approval rating, slightly above the 98.4% peer average. With a near perfect approval rating, it comes as no surprise that the Xerox board includes seasoned executives and board members who bring a wealth of connections to the board.
For instance, Lead Director Ann Reese has an extensive background as former Executive Vice President and Chief Financial Officer of ITT Corporation, and has served and continues to serve on multiple boards, such as Sears Holdings, CBS Corporation, Merrill Lynch, and more. Over the course of her career, Reese has established 162 C-level and board connections spanning across 113 unique companies. To further examine data on Reese's connections, click the image or button below to view her connections profile.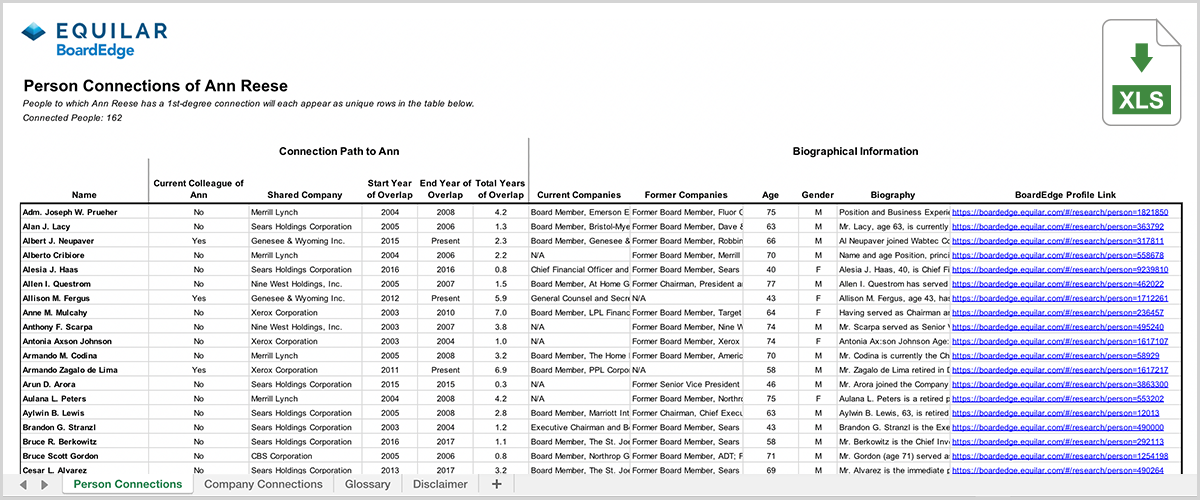 Download Executive and Board Connections
The coming weeks will shed greater light on whether Icahn and Deason's attack will come to fruition. One thing is for sure, while Xerox is facing declining share value, the board is one of experience and brings a wide-spanning network, which could play a key factor in an activist encounter.
Reach out to Equilar to learn more about BoardEdge connections or request a download of any of the executives and board members in this article, as well as any of the nearly 200,000 executives and board members in the database. Include specific requests for individual downloads in the comment field.
---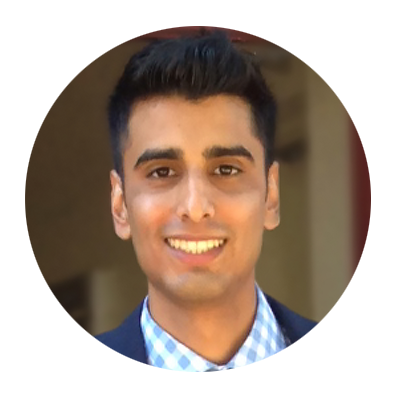 Amit Batish, Content Manager, authored this post. Please contact Dan Marcec, Director of Content & Communications, at dmarcec@equilar.com for more information on Equilar research and data analysis.
---