Equilar Institute
Blog Home
How Do Recent IPOs Fare on Boardroom Diversity?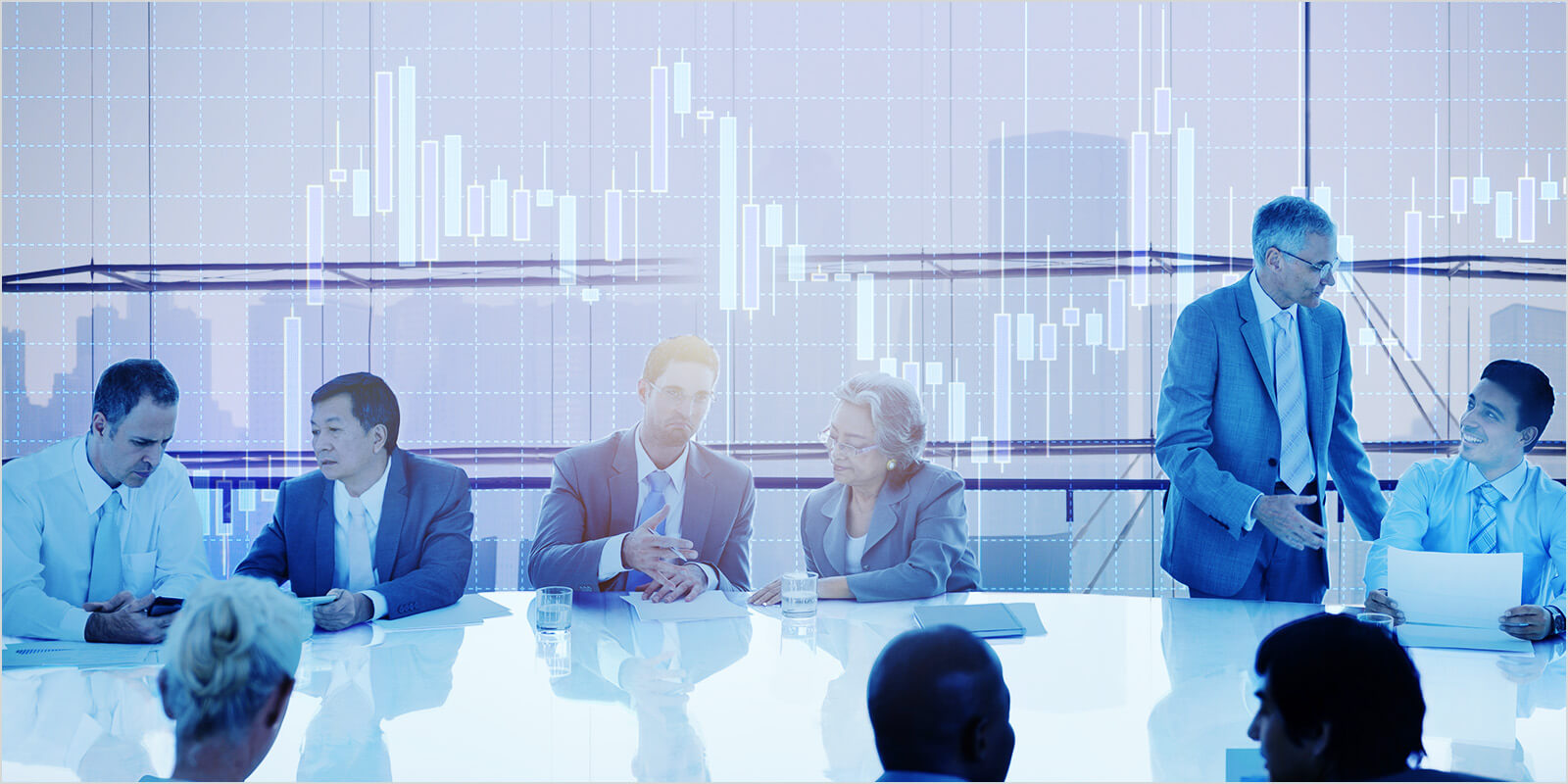 ---
---
June 11, 2019
Promoting gender diversity on boards has long been a focal point of corporate governance practice. With the passage of California SB-826, boards of public companies in the state of California will be required to have at least one woman. Existing public companies will have to recruit more female board members over the next several years, or face stiff penalties. But a lingering question is how companies that plan to go public in the future will react. Companies undergoing an initial public offering (IPO) will likely have to take into account increasing scrutiny of investors, activist groups and the public aimed at encouraging gender-diverse boards. Another key question for companies deciding to go public has been the decision regarding the board's classification structure. The leadership structure of a board is dependent upon how often it chooses to "refresh" its board. The vast majority either have three classes or one class, meaning that directors serve terms of either one year or three years.
In an attempt to gain some perspective on this question, a recent Equilar study examined the gender breakdown and board classification of a large selection of companies that went public in 2018. Selecting data from a subset of 161 companies, the study found that the average percentage of women on boards of companies that went public in 2018 was 13.6%. In 2017, the average female representation among IPOs was 11.4%. Furthermore, this is notably less than the typical Equilar 500 board last year, which was composed of more than two women, on average. Even among all US companies in 2018, the average number of female board members, 1.75, significantly exceeds that of recent IPOs. This certainly calls into question how leadership roles are filled early in the company growth cycle. The chart below shows the gender count breakdown by the top four industries, excluding industrials, oil and gas, and utilities IPOS which had only one female board member combined.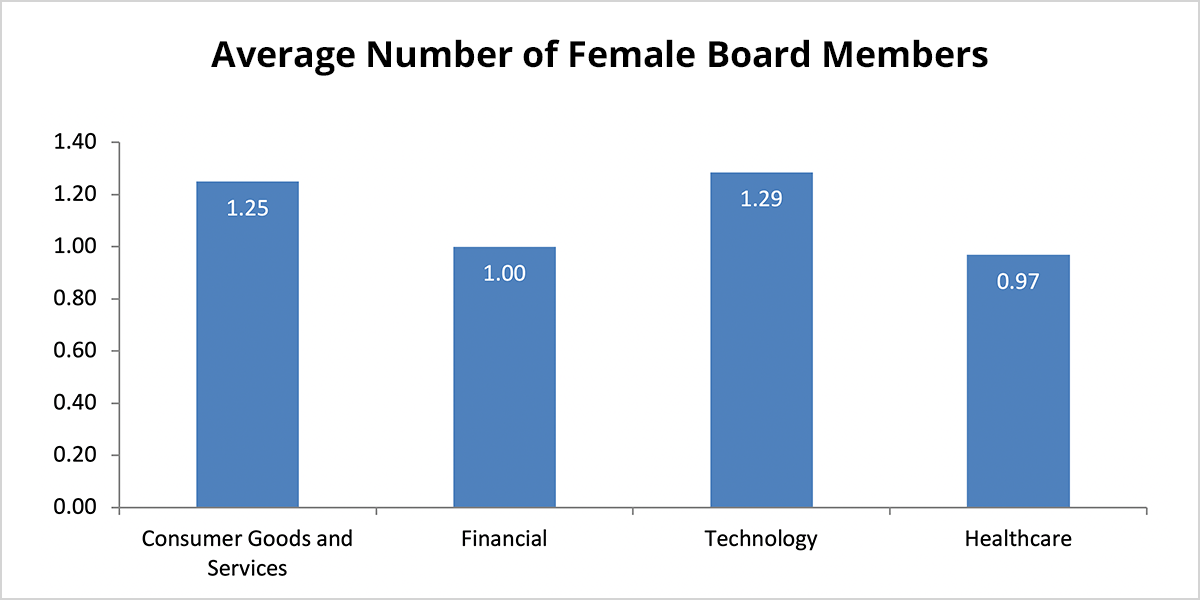 While healthcare companies that went public had the most female board members at 31, the highest concentration of female board members existed in the technology sector, with the consumer goods and services sector trailing slightly behind. Interestingly, the average healthcare board has less than one woman. The growth in the proportion of women on healthcare boards has been described as 'glacial,' and it seems that this remains the case to some degree. This would seem to be in line with general industry standards, as suggested by the 2018 Equilar report, Board Composition and Director Recruiting Trends: healthcare companies in the Equilar 500 had the second-lowest average number of female board members at 2.1. This is still significantly higher than companies that recently went public, however. There is some truth to the argument that this is a small sample size of recently IPO'ed companies, as the average Equilar 500 board was composed of nearly 11 members, while the average company that IPO'ed last year had just over eight members.
Upon comparing gender diversity with board classification, a potentially insightful pattern emerges. The following bar chart breaks down classification of IPOs by industry.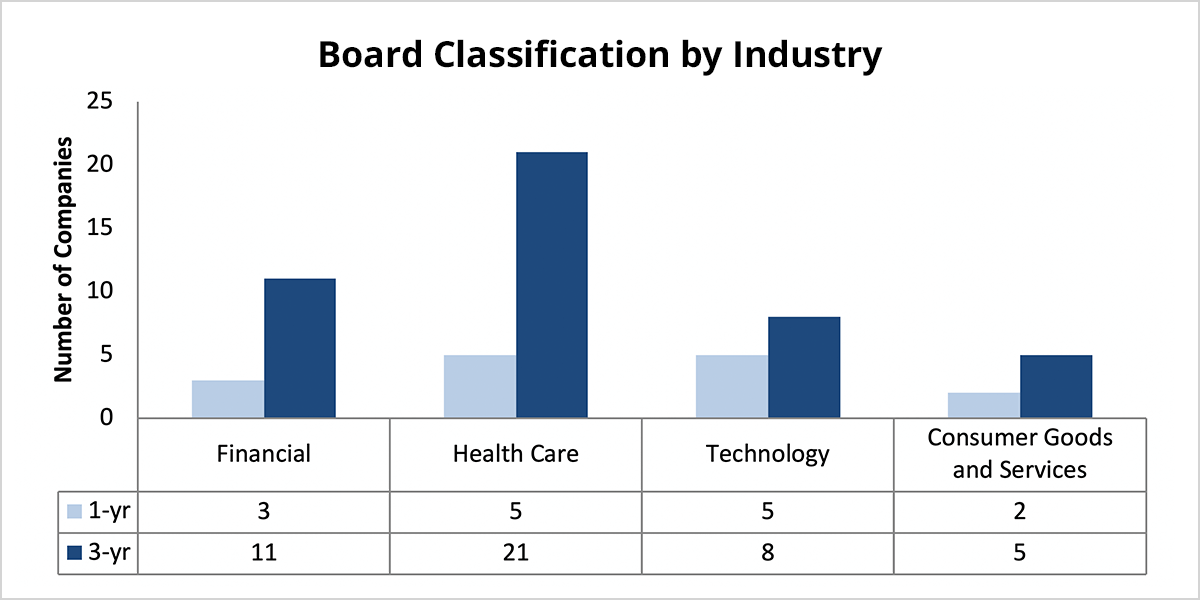 The industrial, oil and gas, and utilities sectors were once again excluded due to low prevalence among IPOs. Additionally, companies that did not disclose their board classification structure were excluded. Companies classified as part of the technology or consumer sectors, which led in terms of proportion of women on boards, are more likely to have one-year board terms, with 38.4% of technology companies and 28.6% of consumer goods companies choosing to do so.
Moving forward in 2019, it is worth reflecting on whether companies that went public in 2018 are promoting diversity in leadership as they gain more exposure. A constant churn in leadership appears to be associated with the desire to align a board's skillset with diversity outcomes. Directors considering the brevity of their term are incentivized to move quickly upon election to make decisions that support shareholder interests. Clearly, this creates remarkable pressure on these board members to perform and steer the company into the public sphere. While average female board representation among recent IPOs has made progress over the last year, it is still significantly below that of the standard public company. It remains to be seen whether board recruitment practices will change in a direction favoring female leadership among these companies.
---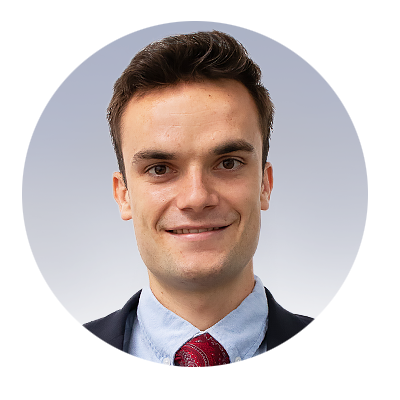 Joseph Kieffer, Product Manager, authored this post. Please contact Amit Batish, Content Manager, at abatish@equilar.com for more information on Equilar research and data analysis.
---