Equilar Institute
Blog Home
The CEO Pay Ratio: What We Know Right Now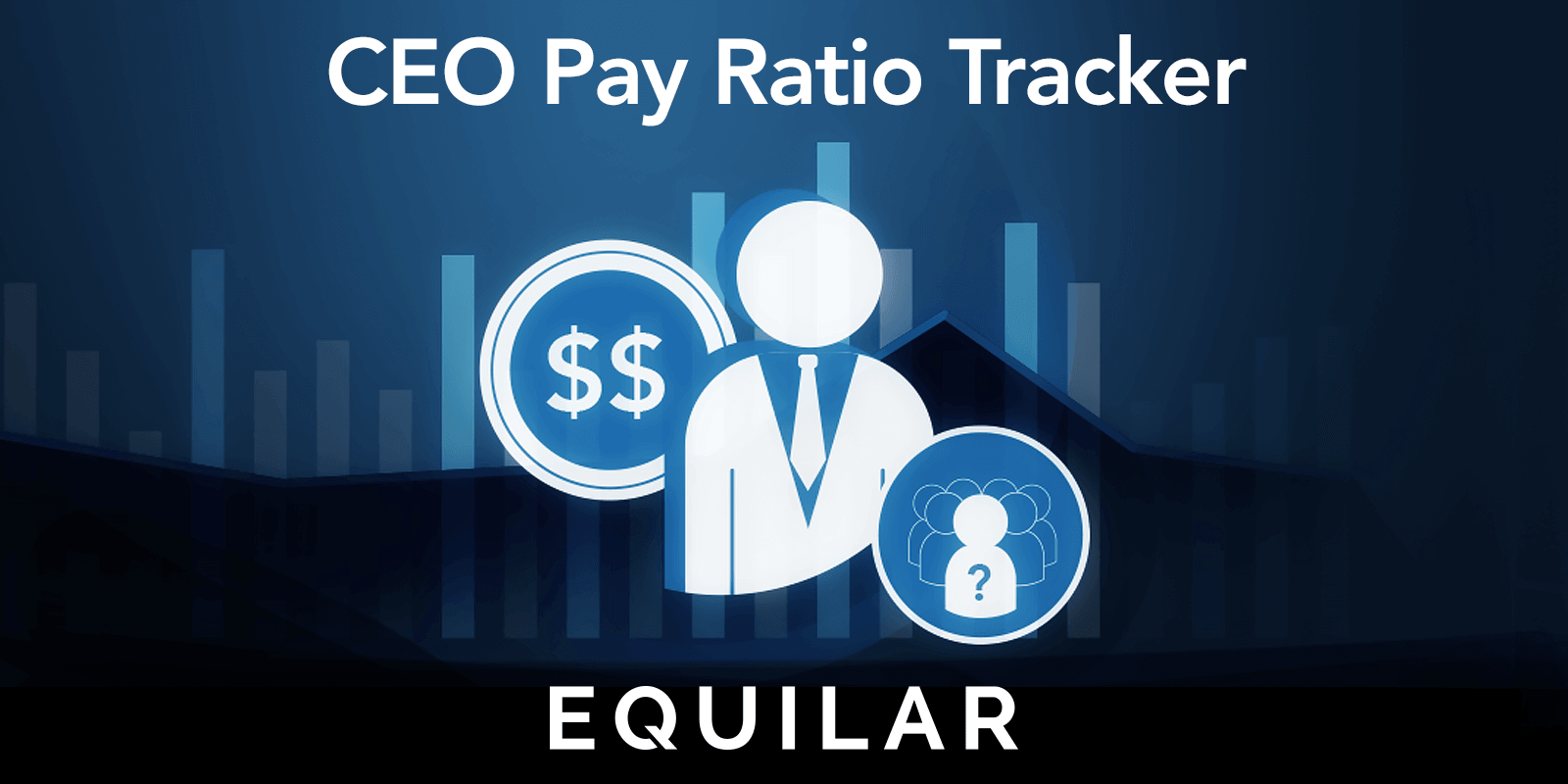 ---
---
April 3, 2018
With hundreds of proxy statements filed just before the end of the quarter, the first month of "proxy season"—generally defined as March and April—has come to a close.
The buzz in this year's proxy season is centered on a new piece of information being reported—a comparison of each company's CEO compensation to that of a median employee, otherwise known as the CEO Pay Ratio. Required for companies with fiscal years that began on or after January 1, 2017, a majority of companies that file this proxy season will be including this ratio.
Last week, Equilar launched the CEO Pay Ratio Tracker, which is updated each Monday morning with all proxies that have been entered into the Equilar database for the week prior. The Tracker highlights the highest and lowest ratios reported that week, as well as the overall median. The latest update is below.
So far, Equilar has tagged and recorded pay ratios for 651 companies in the Russell 3000—or about 22% of the index. As of April 2, the median ratio for Russell 3000 companies was 75:1.
View more details and sign up for weekly alerts at ceopayratio.equilar.com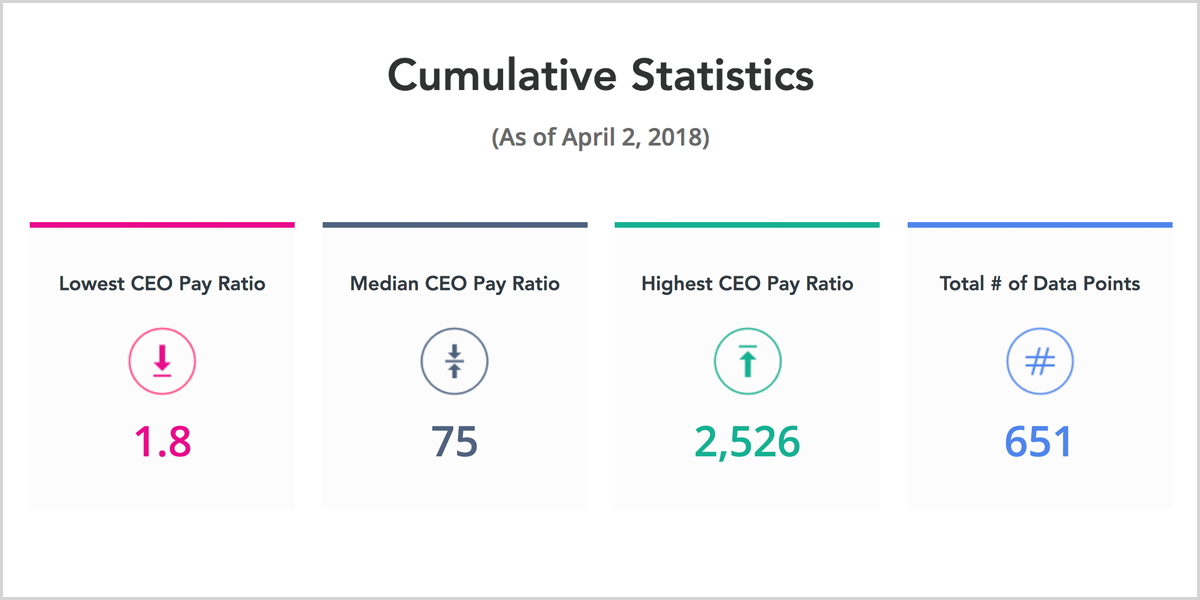 Initially conceived as part of the Dodd-Frank legislation, the mandatory CEO Pay Ratio disclosure was meant to provide material information to investors about corporate pay practices across the organization. At this point, it's unclear to many shareholders exactly how this information will be material, but they are watching it closely in year one.
At the same time, the topic has become a lightning rod for discussion around income inequality. Regardless of how the disclosure affects shareholder engagement, corporate HR and PR departments will have to communicate a new piece of information never before available publicly—the pay grade of a median employee.
One of the more interesting findings so far is that the median pay ratio across the Russell 3000 index has actually decreased from week to week as more proxies have been filed. Prior to the pay ratio being formally disclosed, estimates for median CEO pay in comparison to that of a median worker have been well over 200:1, calculated at nearly 350:1 in some cases. In an anonymous survey from Equilar conducted in January, the median ratio was 140:1. That survey included a wide swath of companies with revenues as small as $100 million to over $100 billion.
The seemingly low ratio right now could be due to a variety of factors—namely, that many of the largest companies have not filed their proxies yet. About one-quarter of the companies that Equilar expects to file proxy statements before April 30 have already done so, meaning there are still thousands of companies to submit, many of which will come in during the last week in April. Both the Equilar survey and early indications from filings have shown that larger companies have higher ratios.
Regardless of where it ends up, at a broader level, the ratio may simply just not be as big as many expected when looking at the public company universe overall because the ratio varies so much from industry to industry and company to company. Breaking down some of the outliers shows why the ratio is a complex comparative analysis.
So far, the highest ratio that has been reported belongs to Aptiv PLC, an automotive parts technology company listed on the New York Stock Exchange with over 130,000 employees in 45 countries. According to the company's proxy filed March 12, 2018 (p.43):
"The Median Employee's annual total compensation is $5,464. When compared to our CEO's annual total compensation of $13,800,347, the ratio of the total annual compensation of our CEO to the total annual compensation of our Median Employee was approximately 2,526:1."
In the most recent week, Kohl's Corporation reported the highest ratio, checking in at 1,264:1. Likely to be the case at many other retailers, Kohl's median employee is a part-time store associate. In its proxy filed March 23, 2018 (p.73), the company disclosed the following:
"In accordance with SEC rules and including all full-time, part-time, seasonal and temporary employees, as of February 3, 2018, the median Kohl's employee was calculated to be a part-time store associate. After applying summary compensation table rules, the total compensation for that median employee in 2017 was $8,975.57. Kohl's CEO total compensation for 2017 was $11,339,206, which results in a ratio of 1,264:1."
Though the numbers look sizable, ratios of this magnitude were expected among firms with large non-U.S. employee bases (like Aptiv) or those with large contingencies of hourly workers (like Kohl's). In the Equilar survey, retailers had a median ratio of 350:1, by far the largest among submitting companies.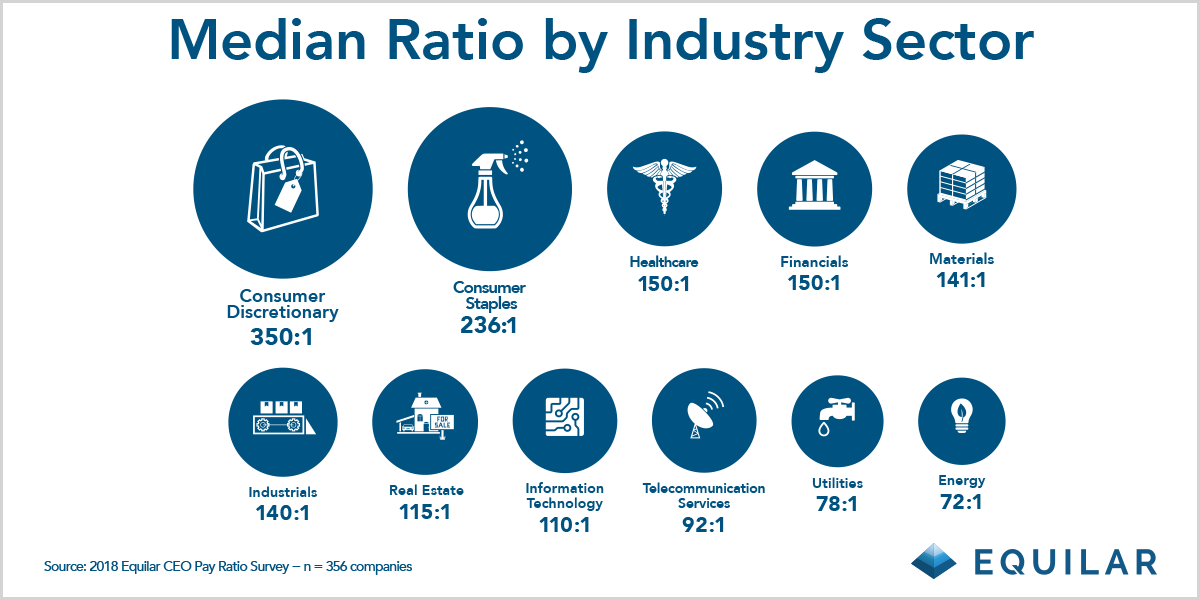 On the flipside, the lowest reported ratio among Russell 3000 companies so far has been 1.8, filed on March 8, 2018 (p.24) by Rand Capital Corporation. The company disclosed:
"The annual total compensation of our median employee (other than the President and Chief Executive Officer) for 2017 was $155,386. As disclosed in the Summary Compensation Table, our President and Chief Executive Officer's annual total compensation for 2017 was $272,686. Based on the foregoing, our estimate of the ratio of the annual total compensation of our President and CEO to the median of the annual total compensation of all other employees was 1.75 to 1."
A close second was Berkshire Hathaway, which is not surprising given Warren Buffett's position as one of the lowest-paid CEOs, earning an annual salary of $100,000. In its proxy filed on March 16, 2018 (p.9), the company disclosed the following:
In light of the fact that Mr. Buffett's total compensation is far less than almost all public company CEO's, Berkshire believed that the cost/benefit of complying precisely with the requirements of Item 402(u) would provide little, if any, useful information to its shareholders. Therefore, Berkshire used a judgmental sample representing approximately 2/3 of the total employees of Berkshire and its subsidiaries to determine the median employee's compensation. Based on the information obtained as described above, the ratio of Mr. Buffett's annual total compensation ($100,000) to the annual total compensation of the median employee ($53,510) was 1.87 to 1.
With still several weeks of proxy season to go, and thousands more ratios to be filed, the conversation is only just beginning. From matters as simple as how the numbers shake out to more complex questions around how useful this data is for shareholders and what impact it will have on the income inequality discussion, the full impact of the CEO Pay Ratio disclosure remains to be seen.
---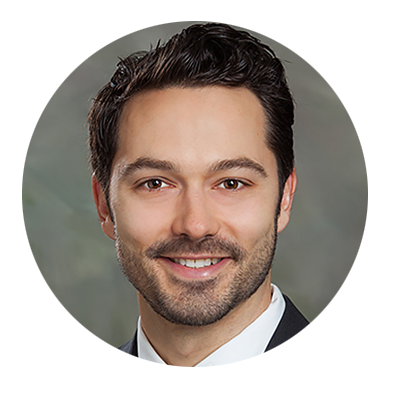 Dan Marcec, Director of Content & Communications at Equilar, authored this post. Please contact him at dmarcec@equilar.com for more information on Equilar research and data analysis.
---