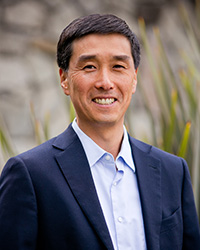 David Chun
David has led Equilar since its inception to become one of the most trusted names in the corporate governance community. David has been recognized as one of the "100 Most Influential Players in Corporate Governance" by the National Association of Corporate Directors (NACD), the Disruptor Award by 2020 Women on Boards and Outstanding 50 Asian Americans in Business. David speaks publicly on corporate governance and board diversity matters, including events hosted by The Conference Board, Deloitte, EY, HR Policy Association, KPMG, NACD, NASDAQ, NYSE, The Society for Corporate Governance and Stanford's Directors' College.
David is a Trustee of the Committee for Economic Development (CED) and serves on the boards of the Silicon Valley Leadership Group (SVLG) and the Asian Pacific Fund Community Foundation of San Francisco. He is on Catalyst's Women on Board Advisory Council, the Silicon Valley Advisory Council of the Commonwealth Club of California, the Women on Boards Advisory Council of the California Partners Project and the Advisory Council of the Angel Island Immigration Station Foundation. David is a member of Young Presidents' Organization (YPO), Past Chair of the SF Bay Chapter, a founding member of the Council of Korean Americans (CKA) and a former advisory board member of the Wharton Center for Entrepreneurship.
Prior to founding Equilar, David was a Vice President in the Investment Banking Division of Donaldson, Lufkin and Jenrette, a global investment bank that has since merged with Credit Suisse. Prior to DLJ, David was a management consultant with Bain & Company and also Kenan Systems, a telecom software developer acquired by Lucent Technologies.
David earned his M.B.A. from the Wharton School at the University of Pennsylvania and a Bachelors of Science with Honors in Systems Engineering from the University of Virginia.
---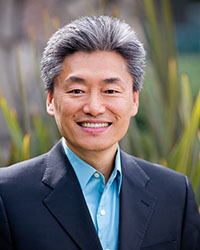 Song Huang
Song is the Executive Vice President of Products and Engineering leading the Product and Engineering, IT. With deep experience in startup and public companies, he has a passion for creating products that users love. Prior to joining Equilar, Song was driving the award winning IoT (Internet of Things) platform as the VP of Products for People Power Company; and he built and drove the mobile team that created applications for the managed corporate travel industry at Deem, Inc. That team successfully created over 100 branded mobile applications for 4 mobile platforms in 9 languages; winning the GBTA award for best Business Travel application in 2012.
Song has been a founder or VP of Products in several startup companies addressing complex problems such as document collaboration on mobile devices (Soonr.com); unstructured data mining and categorization (iMiner); digital media management and distribution (Mediabolic); and dynamic website development (QuickSite). He is a named inventor in six (6) technology patents. He started his career at Borland International as a System Engineer and later as the Sr. Product Manager for category defining products such as Quattro Pro Spreadsheet and dBASE for Windows. Song studied Electrical Engineering and Fine Arts at the University of Texas at Austin. In 2016, he completed the Advanced Computer Security Professional Certification at Stanford University.
---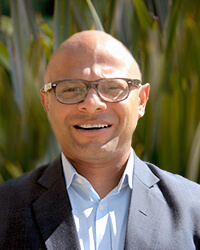 Niranjan Samant
Niranjan is the Managing Director and VP of Sales at Equilar. He has more than 20 years of sales and operations experience across public and privately held companies. Prior to Equilar, Niranjan served in several senior leadership positions, notably as Partner and SVP of Sales at Aon Hewitt's compensation data business, VP Sales and Client Services at Equilar and VP of Sales at Serus. In these roles, Niranjan built and defined the sales model to drive rapid revenue and client growth.
Niranjan holds a MBA from San Francisco State University, a Master of Commerce degree from Mumbai University and bachelor degrees in accounting and economics from Podar College of Commerce and Economics, Mumbai.
---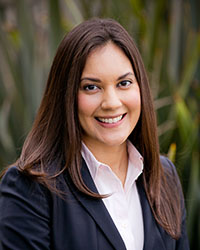 Belen Gomez
Belen is the Vice President of Strategic Initiatives and Communications and oversees operations and partnerships related to Equilar's corporate governance research. She also leads Equilar's Diversity Network (EDN) initiative focused on increasing diverse representation in boardrooms across the globe. Through the EDN program, Belen established partnerships with leading ethnic and gender diversity-focused organizations creating a "registry of registries" of board-ready executives. EDN partners include Catalyst, 30% Club, CalPERS and CalSTRS, Committee of Economic Development, among others.
With more than ten years in the corporate governance industry, Belen has extensive experience working with boards and senior executives from Silicon Valley start-ups to Fortune 500 companies. Prior to joining Equilar, she managed executive leadership development and board recruitment practices where she worked closely with board leadership and potential candidates to place top board talent.
Belen often speaks publicly on board diversity and corporate governance matters, including events hosted by the Society for Corporate Governance, NASDAQ, Stanford Women on Boards, National Association of Stock Plan Professionals (NASPP), and Global Equity Organization (GEO). Her research on board composition and executive compensation has been cited in several regional, national, and trade publications, including The Wall Street Journal, Directorship, Directors & Boards, and Agenda.
She earned her Bachelor's degree and MBA from Santa Clara University.
---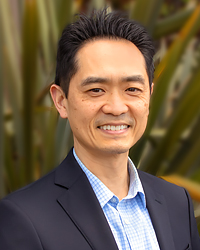 Steve Chang
Steve is the Director of HR and Administration at Equilar leading HR and administration as well as contracts management and internal legal functions. Prior to joining Equilar, Steve spent 13 years at Live365, an Internet radio company, building and leading the HR department while also serving as the head of compliance and reporting. Steve brings over 15 years of HR and administrative experience including immigration and crisis resolution along with expertise in contracts management.
Steve also serves as the Corporate Secretary for Equilar and manages all aspects of the corporate governance for the company. He earned his Bachelor's degree in Political Science from the University of California at Berkeley.
---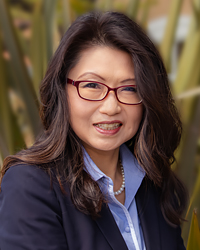 Mei Lau
Mei is the Director of Finance and Accounting at Equilar and is responsible for leading finance and accounting operations. Prior to joining Equilar, she was the Director of Finance and Accounting at Camberview Partners responsible for corporate accounting and financial reporting to the firm's executive team and Board of Directors. Previously, she held Finance Director roles at RS Investments and Blackrock where she built and led the business financial planning, analysis and reporting functions, providing insight into business performance and strategic decision-making support. While at Blackrock, Mei also led several projects on finance processes and data improvement. She also worked at PwC in the Audit and Assurance practice, where she conducted and led audits of public and private companies across various industries, with a focus on financial services.
Mei received a B.S. in Accounting from San Francisco State University and is a CPA.
---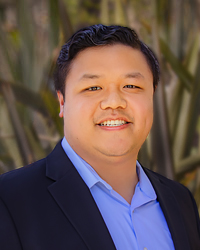 Courtney Yu
Courtney is the Director of Research at Equilar. Starting off as a Research Analyst, he now leads operations related to Equilar's executive and director data research. With more than six years in the industry, he has extensive experience working with senior executives from Fortune 1000 companies on executive compensation and corporate governance issues.
Courtney has been cited in the New York Times and Washington Post for his expertise in retirement packages and golden parachutes. He's spoken at events hosted by E*Trade and Donnelly Financial Solutions related to trends in equity compensation and proxy disclosures. He earned his Bachelor's degree in Managerial Economics, magna cum laude, from UC Davis.
---
Board Members & Advisors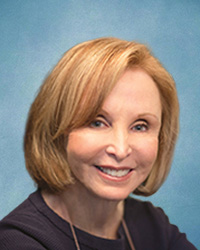 Katherine August-deWilde
Katherine August-deWilde is currently vice chair of First Republic Bank (NYSE:FRC), and an experienced independent corporate board member with both publicly and privately held companies. In 1985 she was instrumental in the launch of First Republic, and served as its president from 2007 to 2015, growing the enterprise value in excess of 25 percent per year. Prior to First Republic, she was CFO at the PMI Group and a consultant for McKinsey & Company.
Since assuming her role as vice chair of First Republic in 2016, Ms. August-deWilde has focused additional time on her board portfolio, which also includes TriNet Group, Inc. (NYSE:TNET), Sunrun (NASDAQ:RUN), and Eventbrite. She is a member of the Advisory Council of the Stanford Graduate School of Business; the Advisory Council of the Stanford Center on Longevity; Catalyst Corporate Board Resource; and The Committee of 200. Previous service includes vice chair of Town School for Boys and a trustee of the Boys and Girls Clubs of San Francisco.
Ms. August-deWilde holds a BA from Goucher College and an MBA from Stanford Graduate School of Business.
---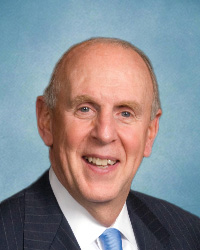 Peter Browning
Peter Browning is the Founder and Managing Director of Peter Browning Partners, LLC, board advisory and CEO consulting firm. Since 1987, Peter has served on the boards of directors of 14 publicly traded companies, including Wachovia Corporation, Lowe's Companies, and Nucor Corporation where he served as Non-Executive Chair or Lead Director for 15 years. He has served as Chairman and CEO of the National Gypsum Company, and as President and CEO of Sonoco Products Company. Peter presently serves as Lead Director of Acuity Brands, and is also a member of the boards of directors of ScanSource and GMS. He is a founding member of the Lead Director Network, the former Dean of the McColl School of Business at Queens University of Charlotte and a lifetime member of The University of Chicago's Council on the Booth Graduate School of Business.
In 2004, Board Alert Magazine selected Peter as one of eight "Outstanding Directors of the Year" for his role in the successful CEO transitions at Lowe's and Nucor. He is also the 2009 recipient of Boston University's "Gislason Award for Leadership in Executive Development," and he was selected for the "NACD Director 100 List" in 2011 and 2012.
---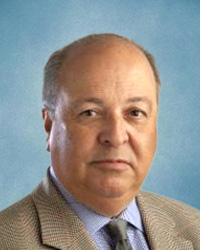 Jim Casella
Jim Casella is Chairman, CEO and Founder of Case Interactive Media (CIM), affiliated with Austin Ventures where he serves as CEO-in-Residence for their Growth/Private Equity practice. He is Chairman and CEO of Asset International, a leading B2B information and technology company in the financial information sector. Jim has extensive leadership experience in the information services industry, including: serving as Vice Chairman of Reed Business (Reed Elsevier's business-to-business division), CEO of U.S. operations for Reed Business Information, Chief Operating Officer at IDG, President and CEO of PennNet (now PennEnergy), President of ABC Consumer Magazines (a division of Capital Cities/ABC), and Vice President of Sales and Marketing for HBJ Media Systems at Harcourt Brace Jovanovich.
Jim has also served on the boards of directors of two formerly-listed NASDAQ companies (IDG Books and Ask Jeeves) as well as on the board of Infomedia India LTD. He previously served on the board of Jigsaw Data Corporation, which was sold to Salesforce.com in 2010. Jim currently sits on the board of Compare Networks.
---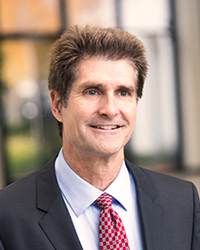 Carl Guardino
Carl Guardino, one of Silicon Valley's most distinguished business and community leaders, is the President and CEO of the Silicon Valley Leadership Group, a public policy trade association that represents more than 350 of Silicon Valley's most respected employers.
In February 2007, Governor Arnold Schwarzenegger appointed Guardino to a four-year term on the California Transportation Commission. He was reappointed twice by Governor Jerry Brown, and in 2019, Governor Gavin Newsom appointed him to his fourth consecutive four-year term.
Known throughout the region as a consensus builder, Guardino has championed a number of successful ballot measures, especially in the areas of transportation and housing.
Guardino was born and raised in San Jose and received his Bachelor of Arts degree in political science from San Jose State University, where he is a Distinguished Alumnus.
Carl is married to Leslee Guardino. In their spare time, they compete in marathons, triathlons and duathlons.