In 2016, there were 218 CROs or other top sales executives that were named in proxy statements as one of the top five, highest-paid employees. That number has increased in each of the past five years—growing from from 195 in 2015 and up from 123 just five years ago. Overall, there was a 77.2% increase in the number of sales executives named as top 5 highest-paid officers across the study period. This clearly shows that companies are putting greater emphasis on sales expertise and revenue growth.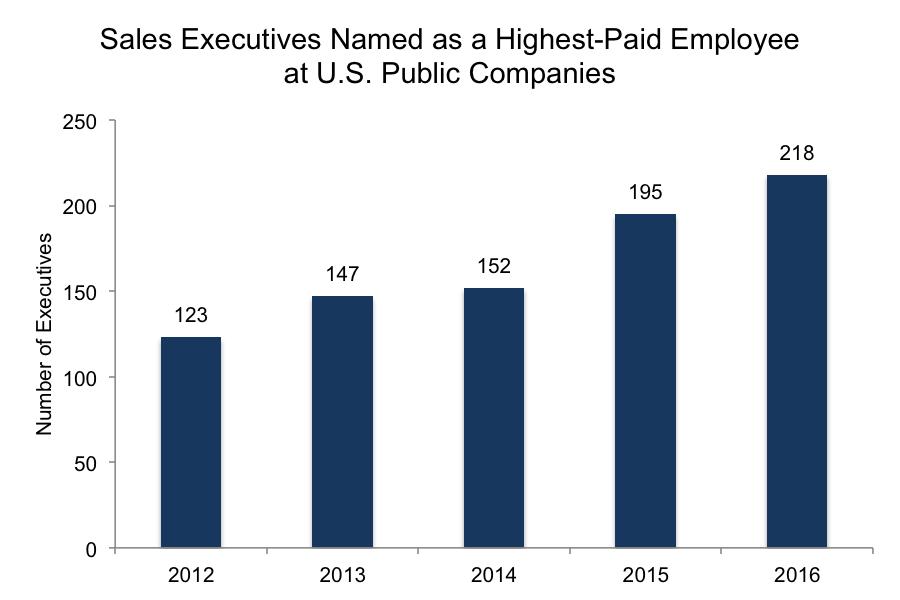 Median pay for the individuals who were included as NEOs in proxy statements increased significantly as well during the years Equilar studied. Overall, median total compensation for sales executives grew 26.0% over the five-year period, reaching $1,278,550 in 2016, up from $1,002,408 in 2012. By comparison, CEO pay was up 22.2% in that time frame for Equilar 500 companies, the largest U.S. companies by revenue.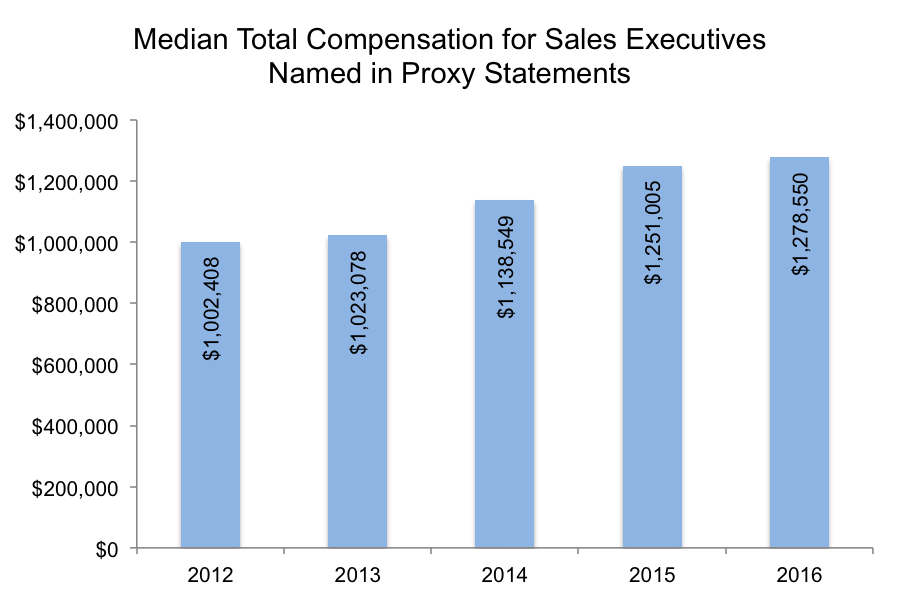 Just two of the 10 top-paid sales leaders were female in 2016, earning the 2nd and 8th spots on the list. While 20% may seem low, women in leading sales roles are even more sparse across the public company universe.
The proportion of women in leading sales roles has increased marginally, despite growth in absolute numbers. Four of 123 executives named as one of the highest-paid employees in proxy statements were women in 2012, or 3.3%. By 2016, the number had increased to 13, representing 5.9% of total sales executives named as highest-paid officers. By comparison, 18.4% of all marketing executives named in 2016 were women. In addition, 16.5% of board directors are women, and about 5% of CEOs are women, as has been reported in various studies.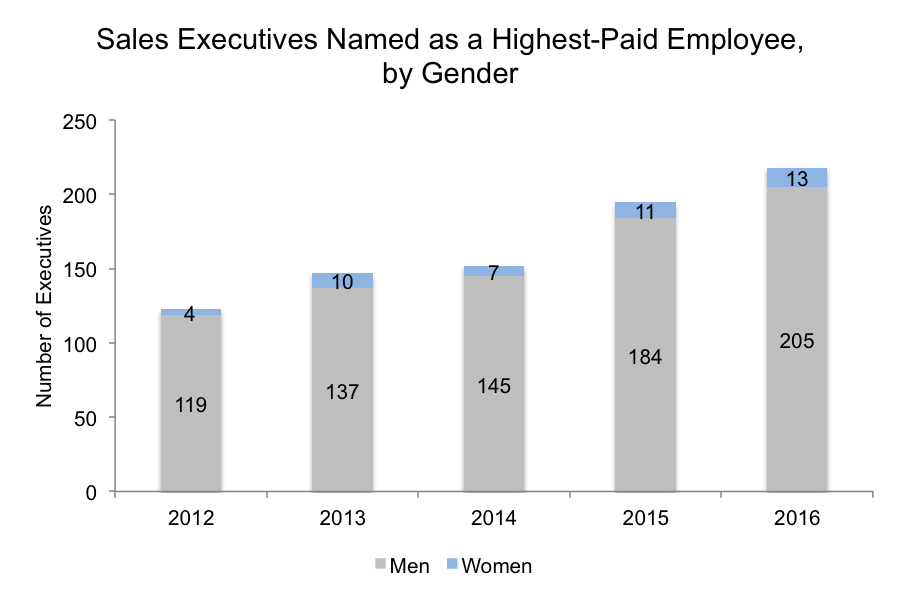 Methodology: Equilar analyzed all U.S.-based or listed public companies with more than $650 million in market capitalization in fiscal 2016 and that filed proxy statements for fiscal 2016 before August 15, 2017. The study then looked at that universe of companies historically over the preceding five fiscal years.
Learn more about how Equilar data can help identify executives and board members for business development, recruiting and benchmarking at http://www.equilar.com/boardedge-business-development.html.
---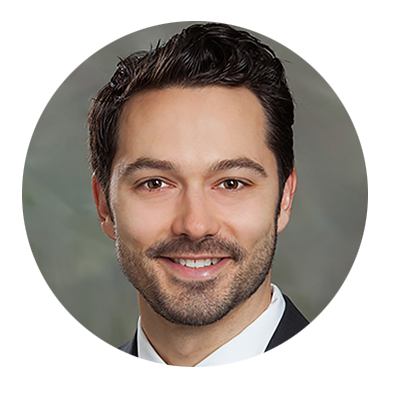 Dan Marcec, Director of Content & Communications, authored this post. Please contact him at dmarcec@equilar.com for more information on Equilar research and data analysis. Alex Knowlton, Senior Research Analyst, also contributed to this publication.
---