Equilar Institute
Blog Home
Women CFOs Are in the Boardroom, but Still Paid 18% Less Than Men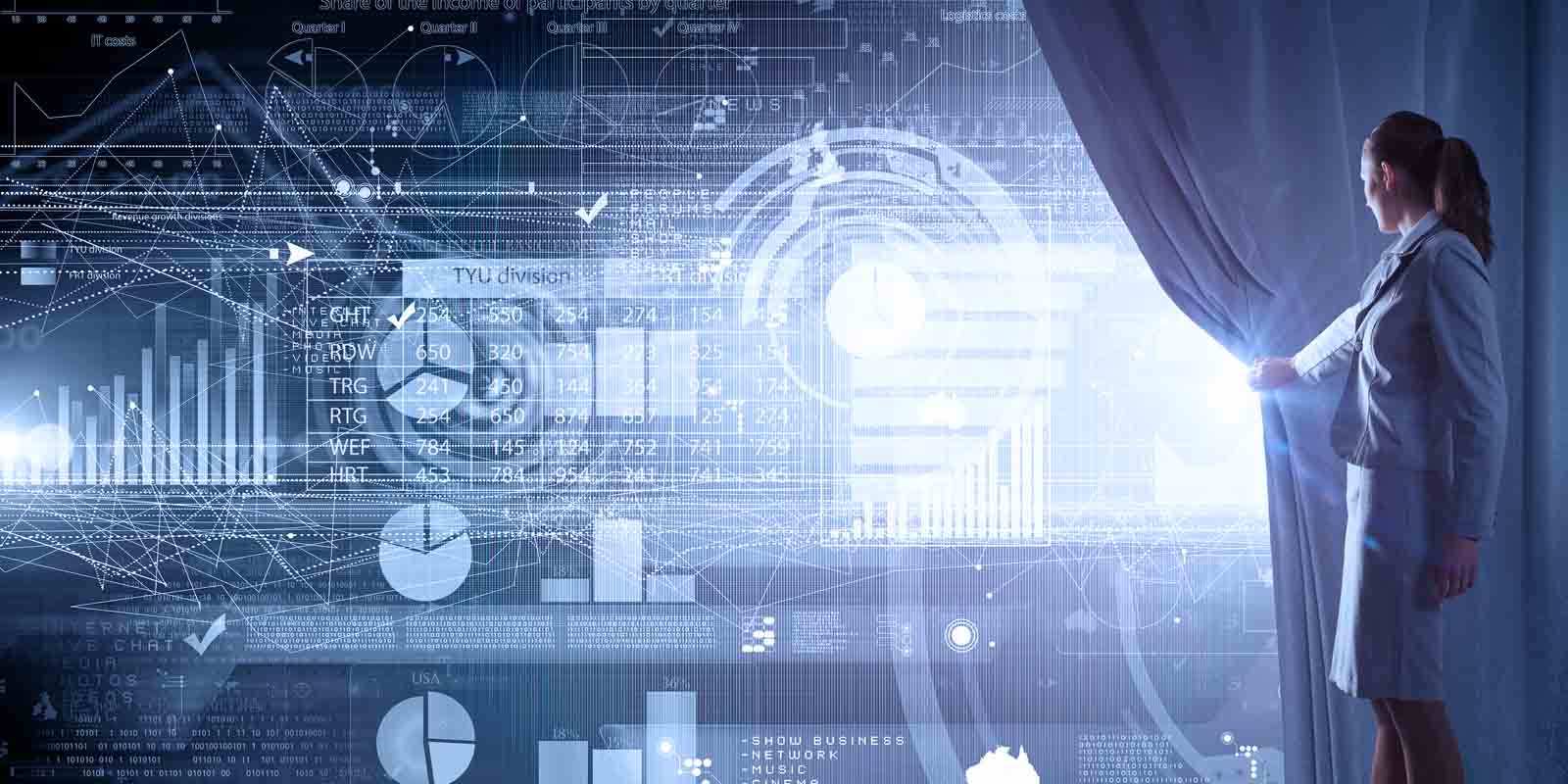 ---
---
August 31, 2017
Equilar recently conducted a study of CFOs at large-cap companies, identifying how pay and performance align for these executives who also serve outside boards of directors. The full report is available here.
The Equilar study analyzed 289 large-cap companies that had CFOs or other principal financial officers who served in that position for three consecutive fiscal years. Among those, 94 executives also served on at least one other board as of their company's most recent fiscal year end, while 195 did not. The list of companies from which the sample set for the study was derived can be found here.
Among the directors who were also on outside boards, 22 of the 94 were women, or 23.4% of the total. With higher demand for women on boards, and financial expertise being by and large the most sought-after board skills, it's not surprising that these high-ranking women executives are garnering consideration and opportunities for board seats.
The number of CFOs that are women overall, however, remains low. Just 13.1% of CFOs in the study overall were female, or 38 total out of the 289, meaning that fewer than 10% of the non-boarded CFOs were women—or 16 out of 195. As recent studies have reported, the number of women CEOs at major U.S. companies runs even lower than that rate. Despite reaching an all-time high of 32 CEOs at Fortune 500 companies earlier this year, according to Catalyst data, the retirement of two women CEOs in early August—both to be replaced by men—reduced representation to just 5.8%.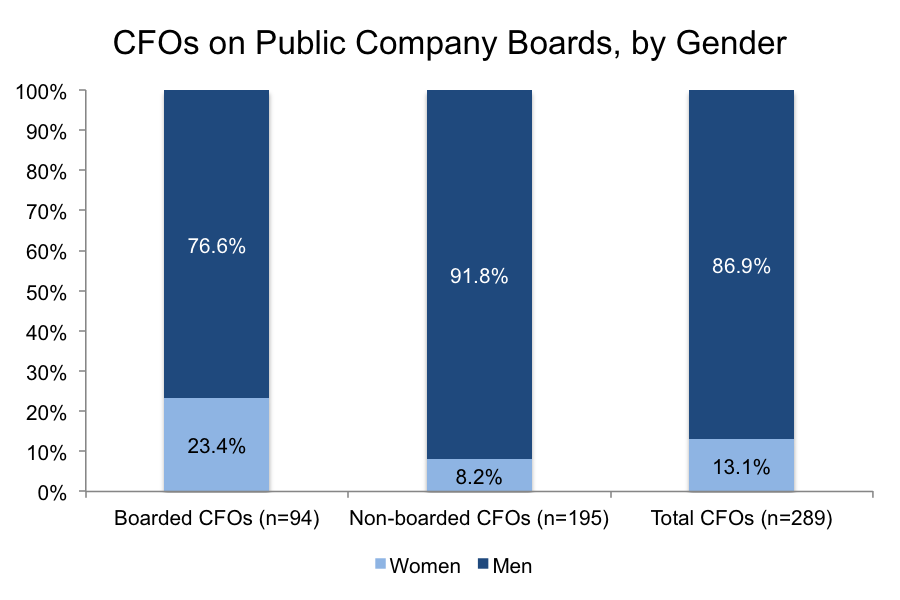 Women CFOs Were Paid 18% Less Than Men Last Year
Despite the fact that more than half of the women included in the Equilar study were sought after for public company board positions, another chasm persists at the CFO rank—the gender pay gap.
The 38 women included in the study were awarded a median $3.3 million in fiscal year 2016, compared to $4.0 million for the 195 men, or 17.7% less. While the study only looked at one year of pay data for this particular sample set, this finding is consistent with previous studies on the matter, which found that while men and women CFOs at large-cap companies reached pay parity in 2014, there had been a reversal since. Women accounted for three of the top 10 highest-paid CFOs in the study.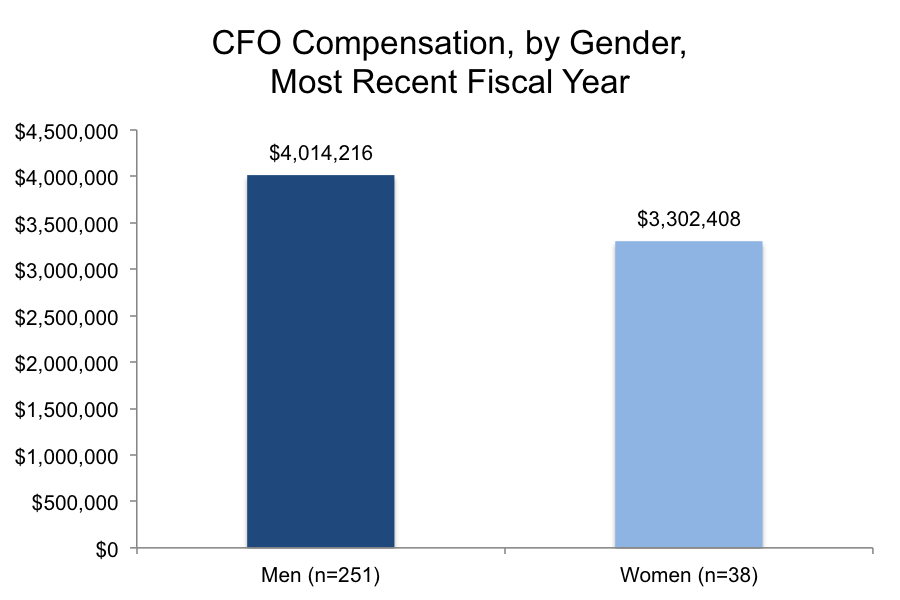 ---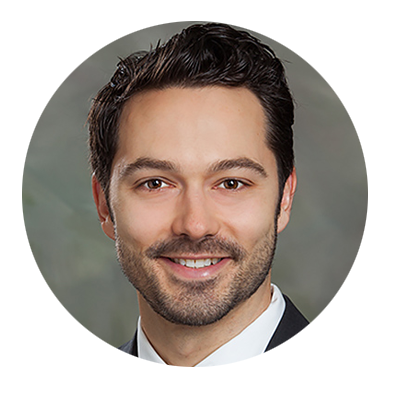 Dan Marcec, Director of Content & Communications at Equilar, was the author of this article. Please contact him at dmarcec@equilar.com for more information on Equilar content and data analysis.
---
For information regarding the studies referenced in this post and to purchase the underlying datasets, or to learn more about Equilar Research Services, please contact the Equilar research team at researchservices@equilar.com.
---