Compensation Committee Forum - Highlights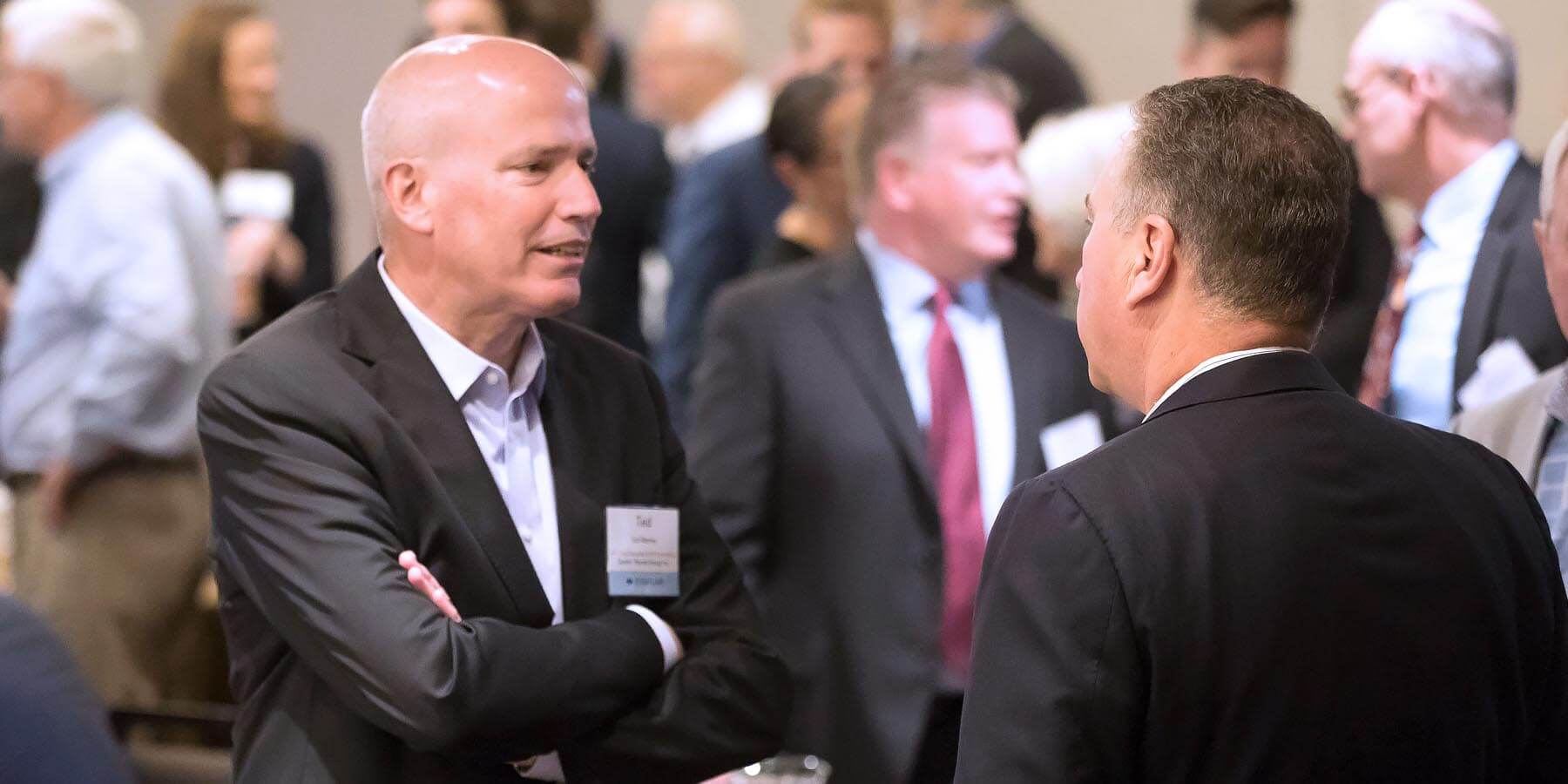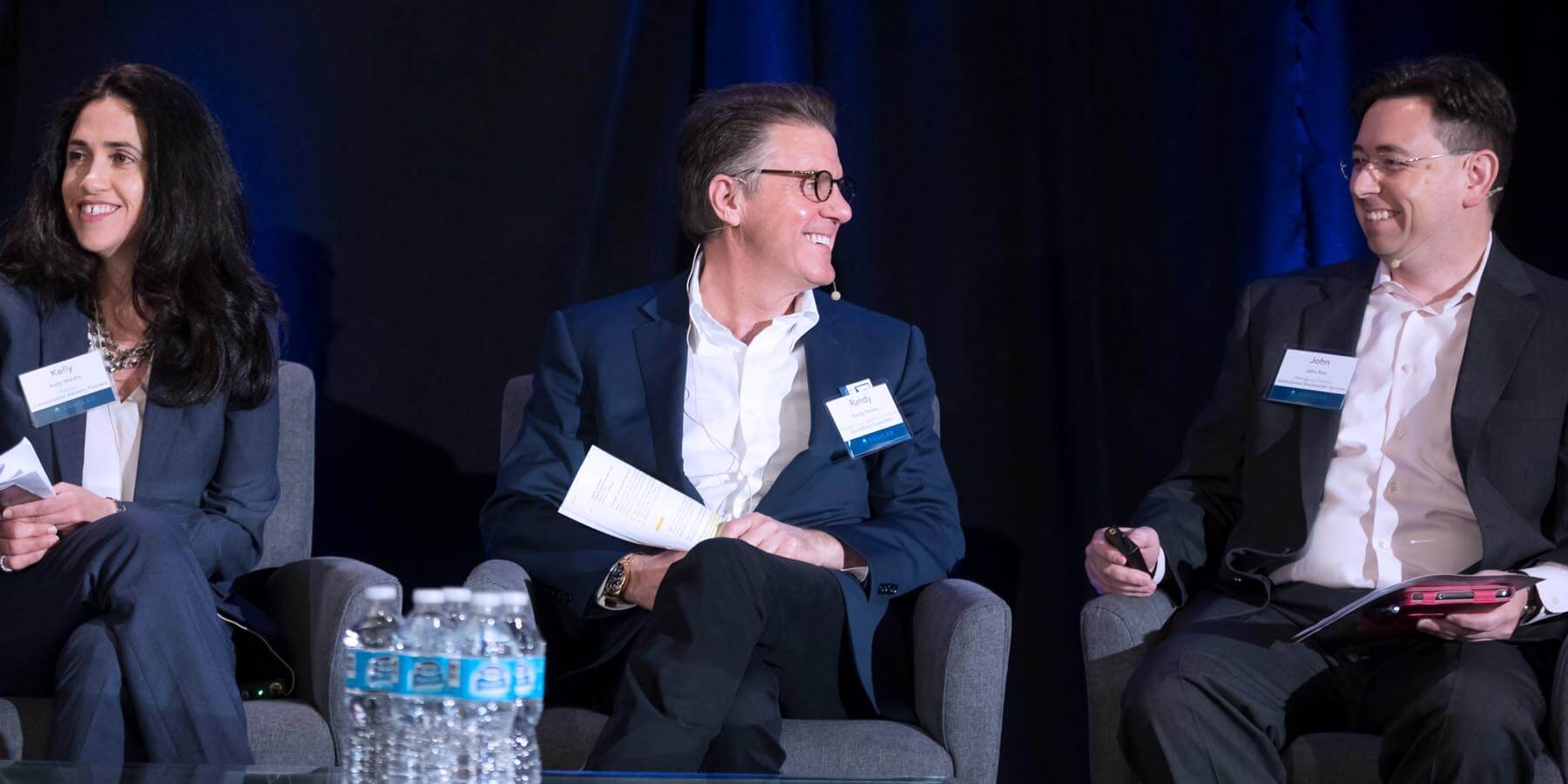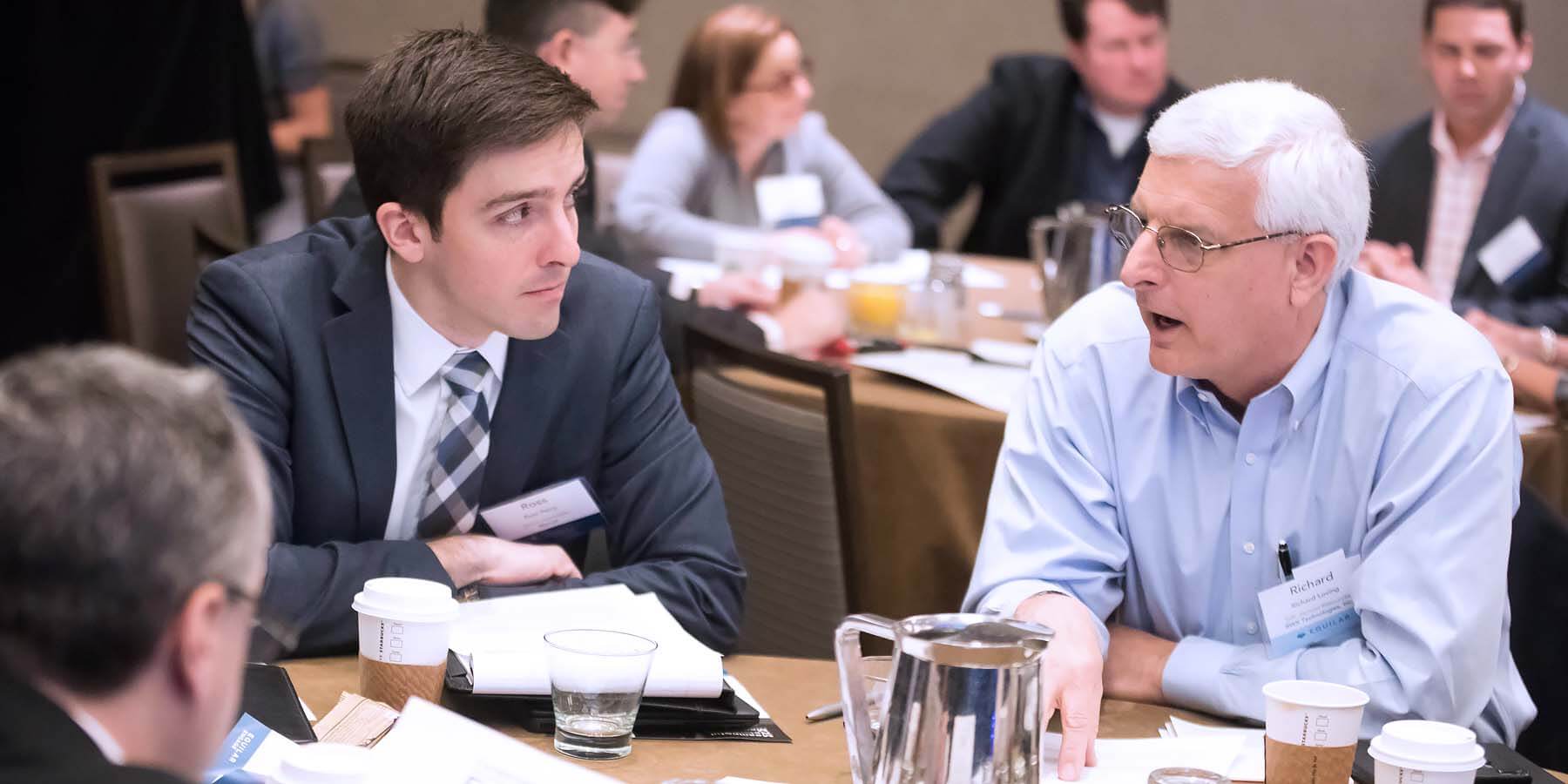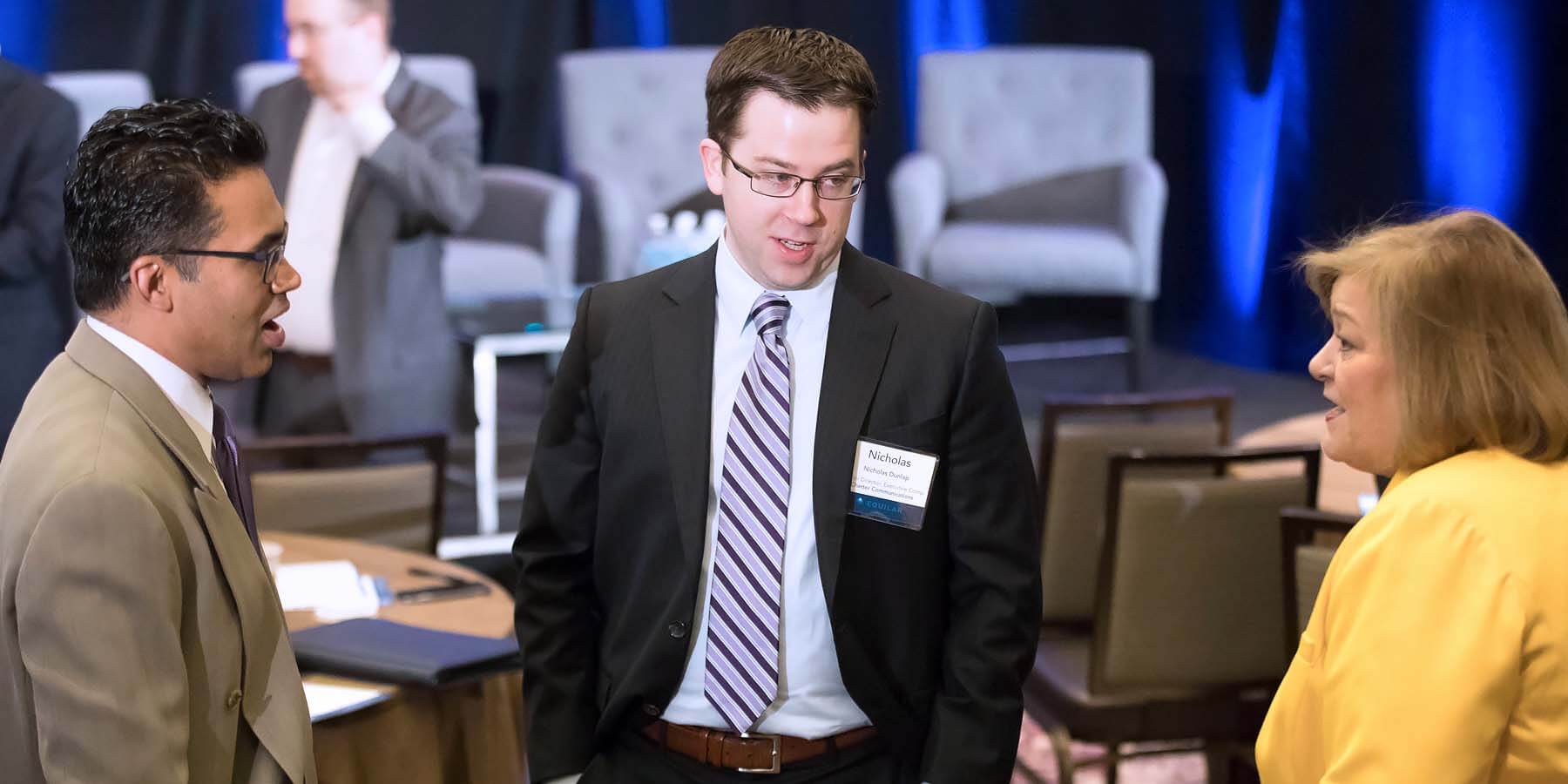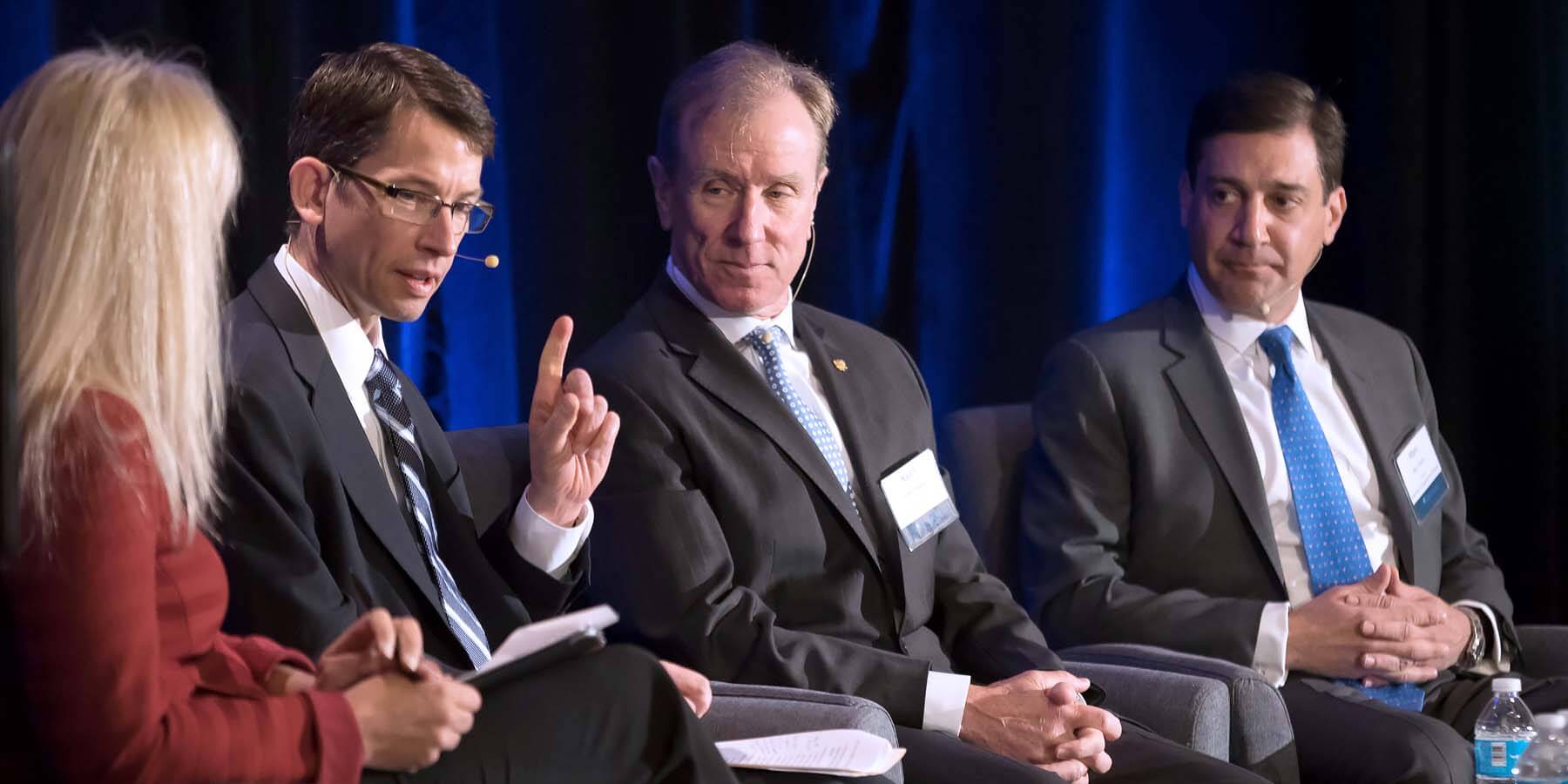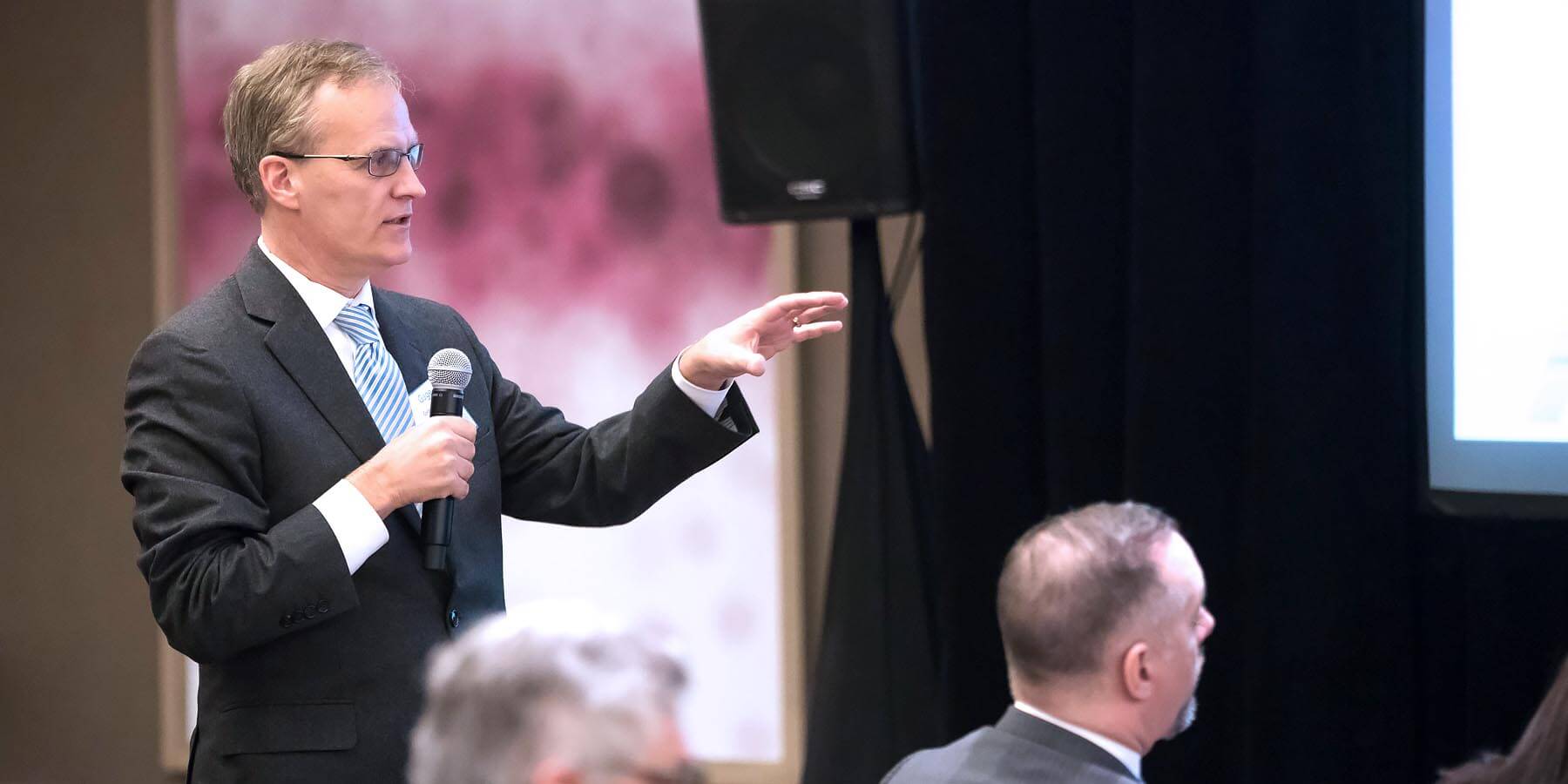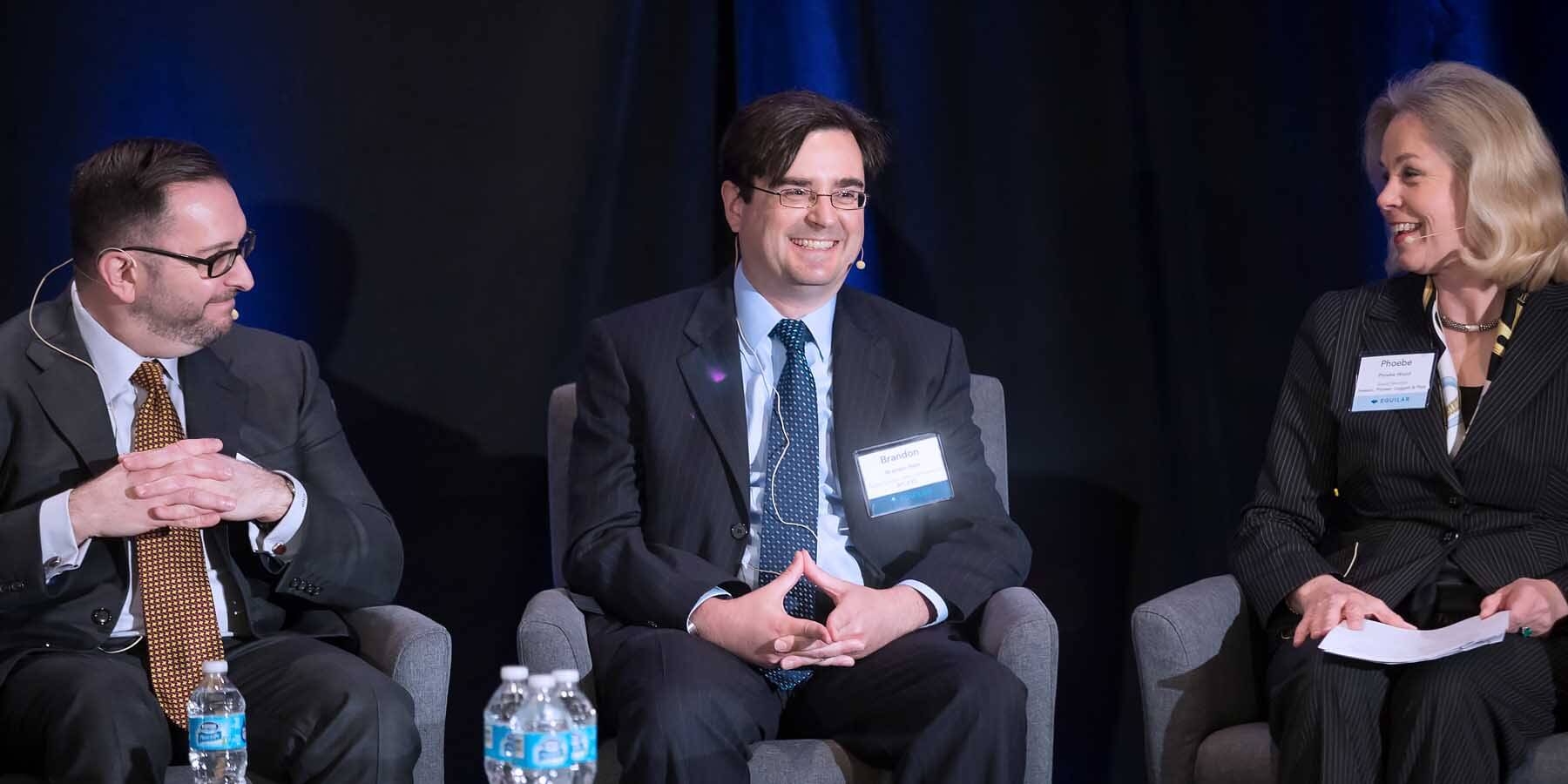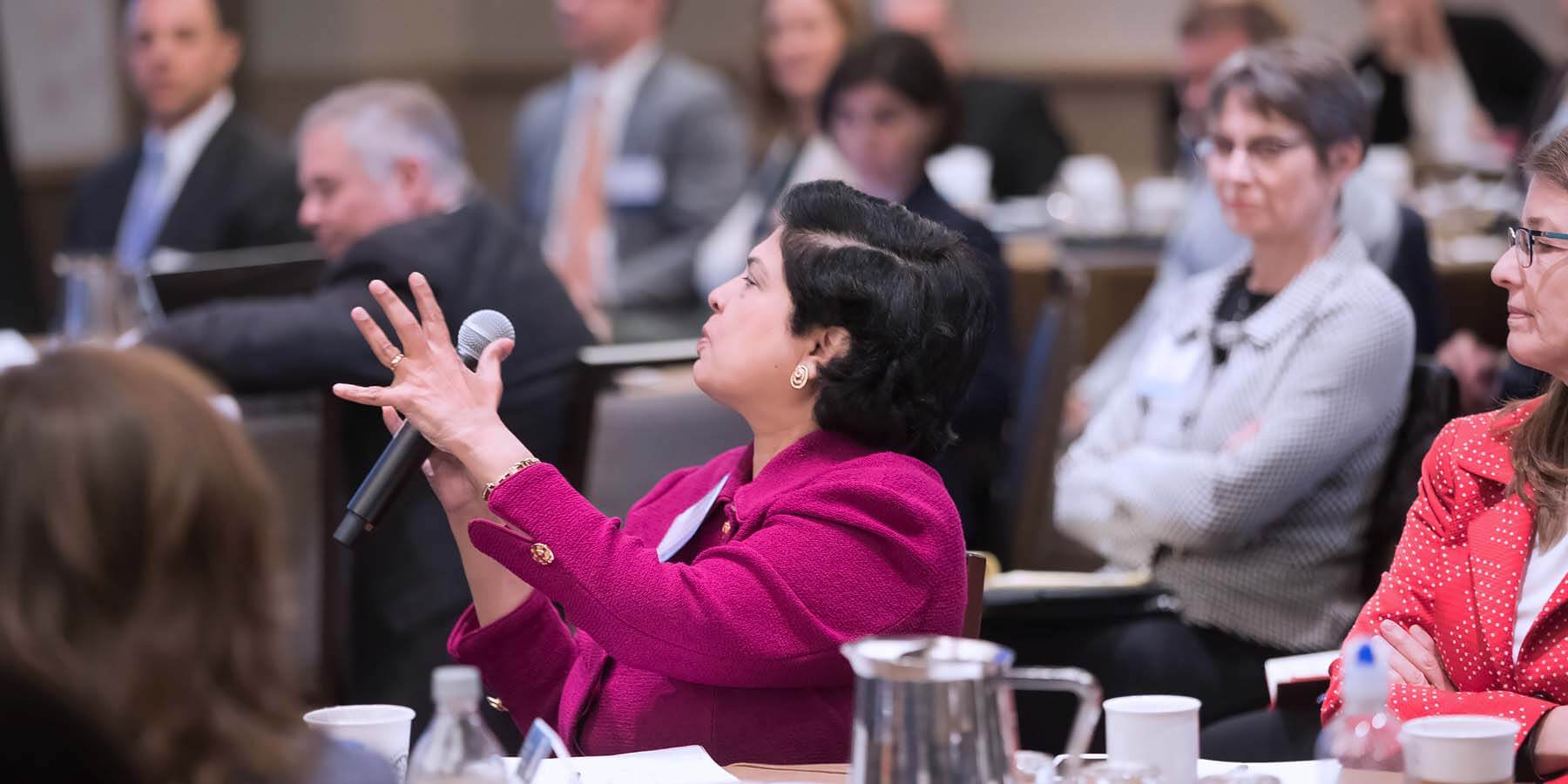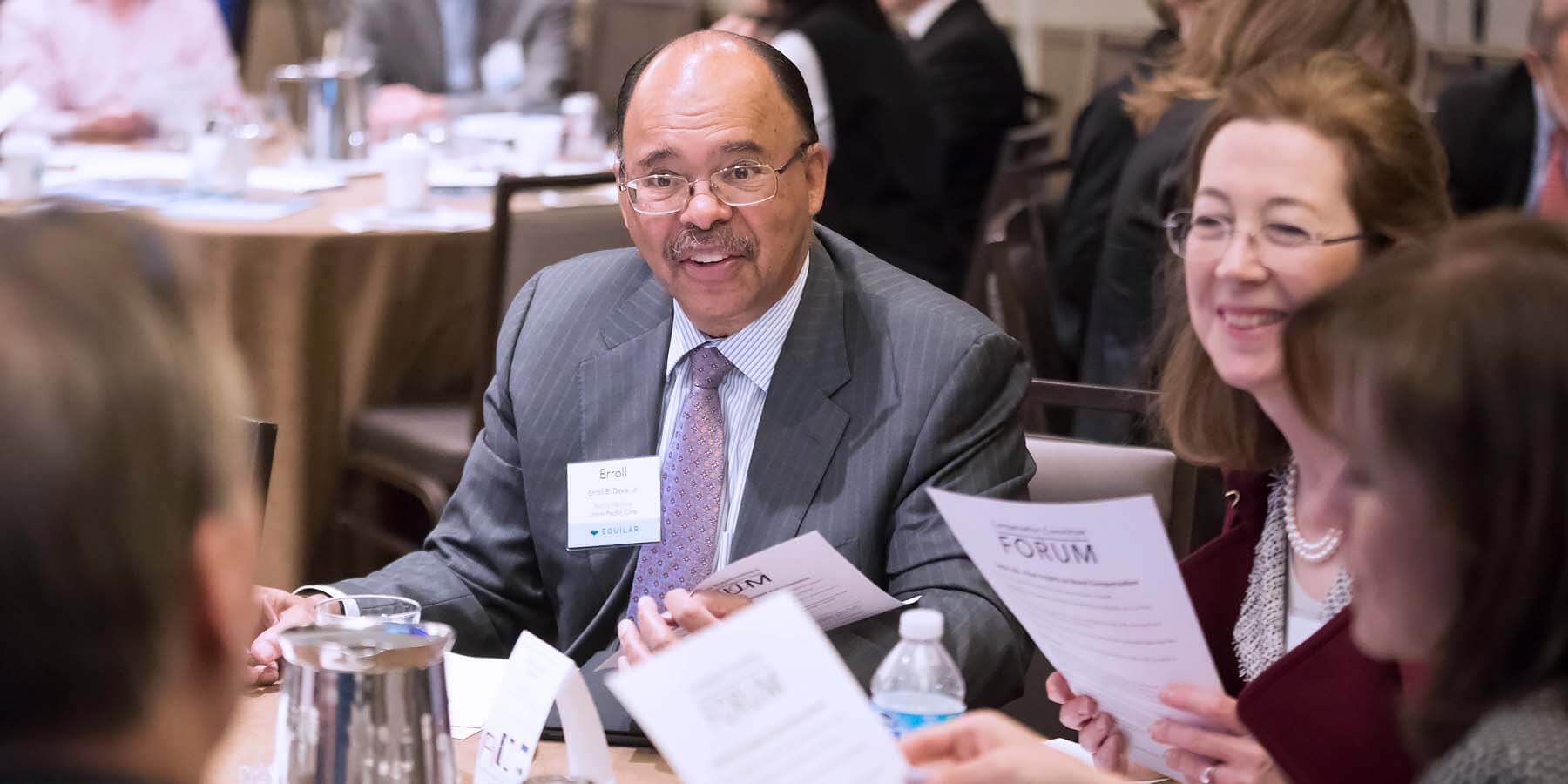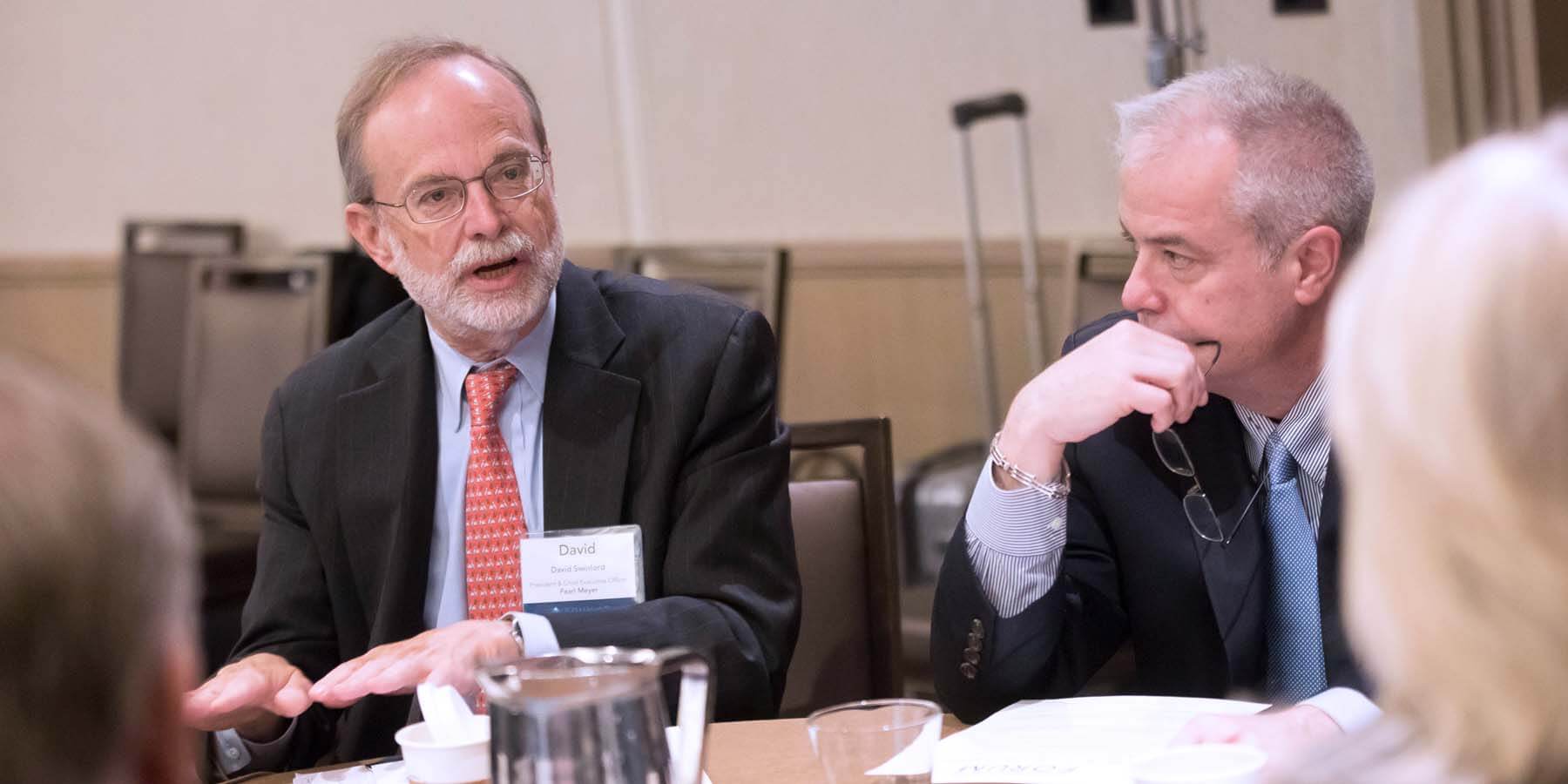 ---
Winning Shareholder Support for Your Comp Plans
April 19, 2017, Westin Times Square, New York, NY

Click here to view video highlights.
---
Navigating the Post-Election Regulatory Landscape for Executive Compensation
Companies are anxiously awaiting potential changes to the outstanding Dodd-Frank rules. This panel discussed how compensation committees should be preparing for CEO pay ratio, pay for performance disclosure and clawbacks.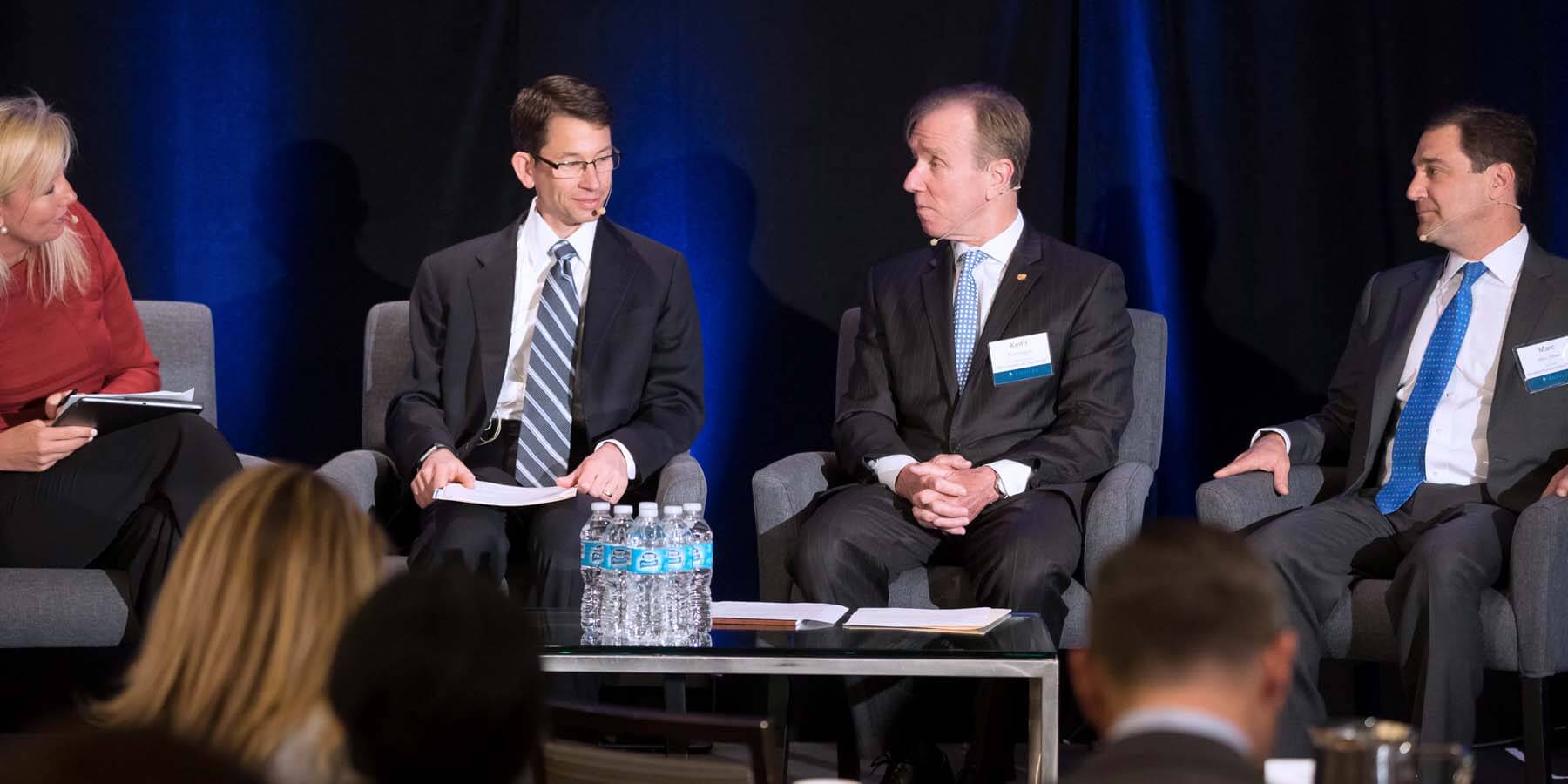 Moderator: Stacie Swanstrom, EVP of Corporate Solutions, Nasdaq
Tim Bartl, President, Center On Executive Compensation
Keith Higgins, Former Director of the SEC's Division of Corporation Finance
Marc Ullman, Partner, Meridian Compensation Partners
Key Takeaways
There are two approaches the SEC may take in response to compensation-related regulation: The legislative branch may choose to repeal parts of Dodd-Frank, or the Commission may take action (but currently cannot without all commissioners in place).
Most companies are not modeling pay for performance plans based on what the SEC has proposed, as the recent SEC proposal places too great an emphasis on TSR.
Clawbacks will remain a political issue whether the SEC takes the issue on directly or not. Clawbacks should be focused on misconduct, not mistakes.
The SEC is not at its best when trying to find a universally pleasing response to highly partisan issues—it's much more productive when the SEC sets its own agenda.
Progressive federalism, where the states are incubators for ideas, is having a major impact on CEO pay ratio. This approach has the ability to keep pay ratio out as a debatable item in the event federal regulations are revised or eliminated.
Key Quotes
"The SEC could decide to delay the CEO pay ratio without detailed economic analysis, but that's not without perils… this is a very controversial rulemaking and went through a lot, and many are invested in it. I hazard to predict what may happen."
"We are watching the state pay ratio proposals in slow-motion horror. It feels overwhelming."
---
You Might Lose Your Say on Pay Vote If…
This panel weighed in on proxy advisor and investor scrutiny around pay for performance. It also shared tips to help compensation committees establish stronger governance and shareholder engagement practices to avoid a poor Say on Pay vote.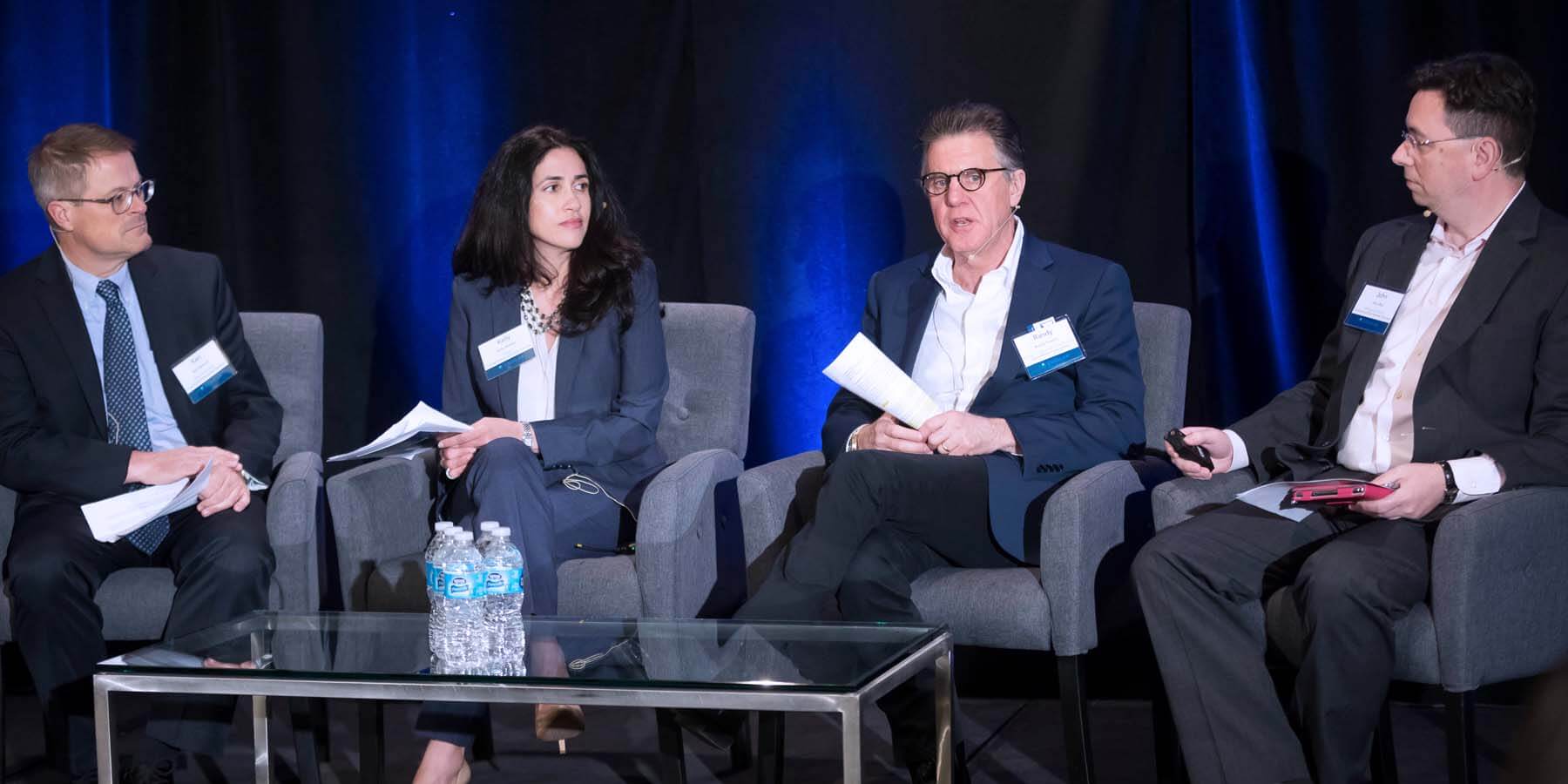 Moderator: Ken Bertsch, Executive Director, Council of Institutional Investors
Kelly Malafis, Partner, Compensation Advisory Partners
Randy Powers, Manager, Compensation, Benefit Plans & Policies, Human Resources, ExxonMobil
John Roe, Head of ISS Analytics
Key Takeaways
"The Dangerous Seven" Say on Pay issues, according to ISS: Unresponsive/ineffective compensation committees; discretionary awards; poor performance pay program construction; performance metric selection and disclosure; lack of rigor on performance goals; escalatory pay benchmarking practices; employment agreement/leadership transition.
Many companies are moving away from using TSR as a central measure and reevaluating how much weighting it should be given.
Disclosures should be simplified—the summary overview should be the main focus, and time should be spent ensuring it integrates with the business model.
Say on Pay votes above 95% may cause complacency, and some boards claim that they don't even want a vote that high so that they can engage to find out what their shareholders really think.
Companies should focus on coming up with a sustainable program to ensure strong shareholder return over the next five years.
Key Quotes
"If you have an incentive program you change every time the proxy advisors ask a question, not only do investors not understand it, the executives don't understand. If you say, 'I don't want to deal with this, I'll add TSR,' or 'I don't want to deal with this, I'll add performance shares,' then no one knows how you got there and how it works."
"Failed Say on Pay vote is not a terminal illness. But it's complicated to decide how to treat it. It's hard to turn that ship and decide what levers to pull."
---
The Role of Peer Groups in Aligning Pay for Performance
Peer groups garner investor scrutiny for a variety of reasons. This panel discussed the process for selecting the right group to ensure proper pay for performance analysis and proper benchmarking for both pay and talent management.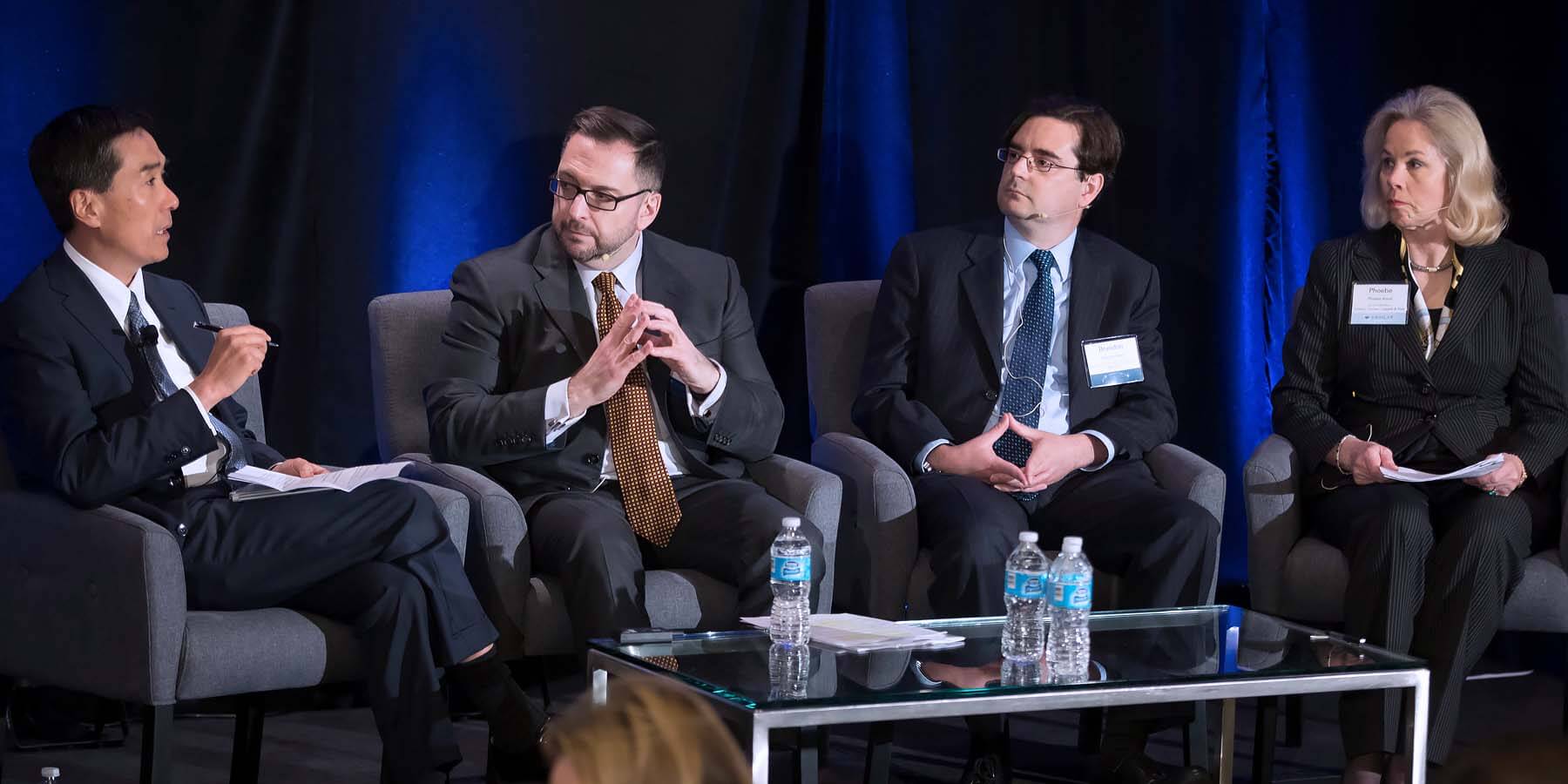 Moderator: David Chun, Chief Executive Officer, Equilar, Inc.
Gregg Passin, Senior Partner & North America Executive Rewards Practice Leader, Mercer
Brandon Rees, Deputy Director, Office of Investment, AFL-CIO
Phoebe Wood, Board Member, Invesco, Leggett & Platt and Pioneer Natural Resources
Key Takeaways
Peer groups have the danger of becoming a self-reinforcing feedback loop.
Investors view outliers very suspiciously. When proposed by management, outliers are given extra scrutiny and often thrown out.
Shareholder resolutions will have material impact on employees if the lion's share is going to the top as opposed to being more egalitarian.
If a peer is moved in or out of a group, boards should be evaluating what effect it has on performance metrics and outcomes.
Key Quotes
"You do not see in CD&As that peer groups are just a beginning point or an input. We talked to about a dozen companies who failed Say on Pay, we explained concerns on quantum of pay, looked at how much the CEO makes versus NEOs, workforce, etc. Shareholders are not being told."
"In recent decades, tenure of CEOs has gone down, and I think that has to do with high pay packages. If you get a lifetime of wealth you don't have to stay around for a longer period of time."
---
A Balanced Approach to Pay for Performance
A number of factors influence the way companies select incentive metrics and, in turn, grant equity. This panel discussed how compensation committees can find the right balance of qualitative and quantitative metrics to support short- and long-term goals.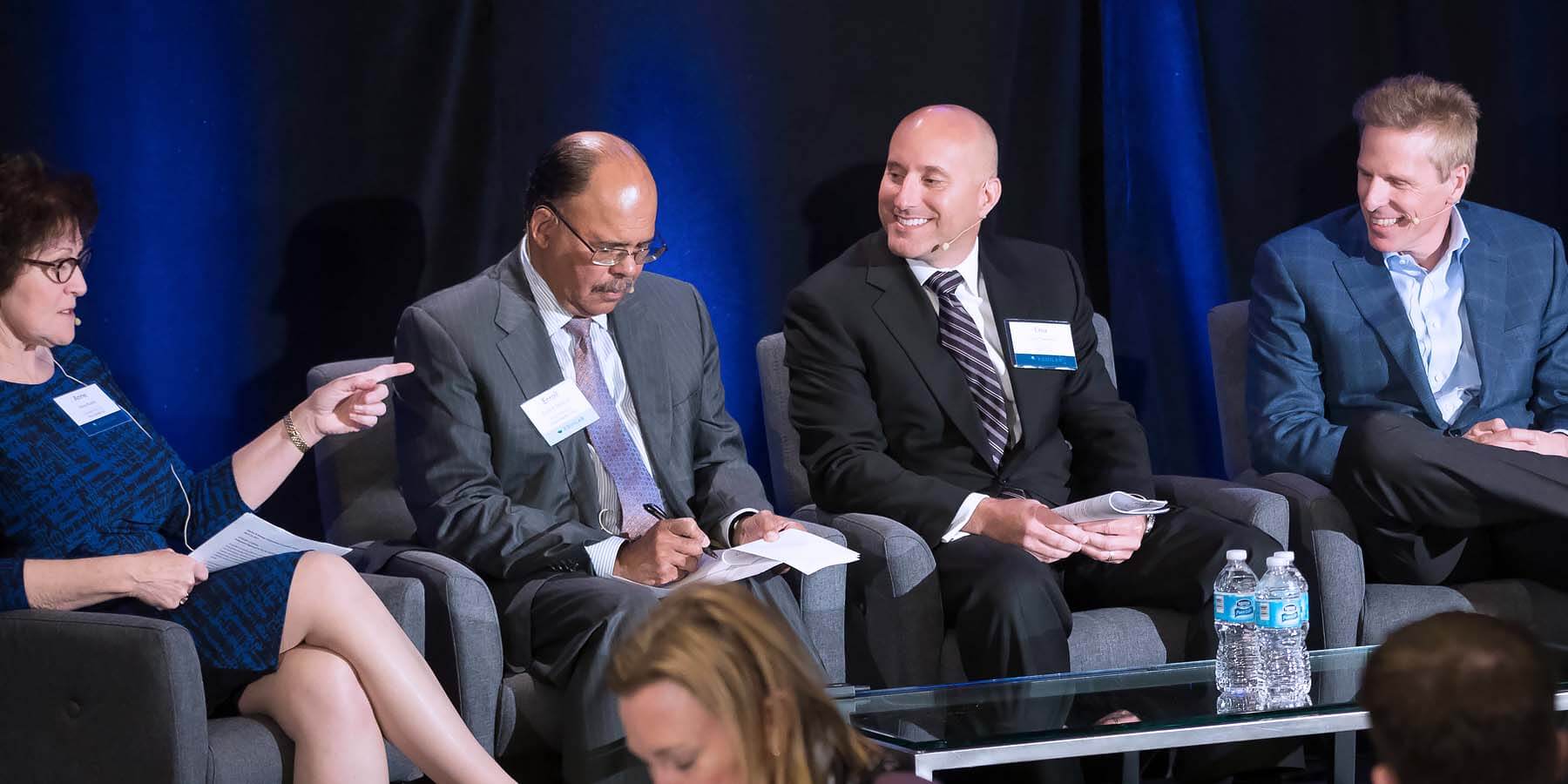 Moderator: Anne Ruddy, President & CEO, WorldatWork
Derek Bingham, Vice President, Global Investment Research, Goldman Sachs
Erroll Davis, Board Member, Union Pacific; Former Board Member, GM, BP, PPG Industries and Alliant Energy
Jay Kloosterboer, SVP, Human Resources, Dover Corp.
Lou Taormina, Principal, FW Cook
Key Takeaways
ROIC, EPS and TSR make up the holy trinity of performance metrics.
Years of experience give a director a broader view and perspective. Directors should avoid being placed in the position of richly rewarding management while shareholders are losing value.
It's important for executives to use discretion when addressing short-term strategic objectives while also managing long-term future goals.
Pay for performance is the hardest section for the CD&A. It's important to avoid giving away trade secrets.
Long-term strategy is connected to a series of one-year events. What an executive does each year has an impact on shaping future objectives.
Key Quotes
"The long-term topic on Wall Street's mind is underinvestment. Are companies investing enough in cap-ex and R&D, or are they too short-term focused? My concern, and data agrees with that, is the religion of TSR may have contributed."
"We rarely change the plan. When you do it often, it confuses people on the inside, and often confuses investors. Sometimes humans are skeptical to change, and having an enduring plan should be good in the long run. When you see companies go outside of the norm, it could be a transition they're in. At the same time, there tends to be a more homogenous approach to compensation these days, and I'm not saying that's a good thing."
---
The Next Generation: The Role of Compensation in Talent Strategy and CEO Succession Planning
CEO succession is inevitable. This panel discussed the role compensation and incentives play in maintaining top talent below the CEO, as well non-compensation considerations in grooming multiple successors based on future strategy and needs of the company.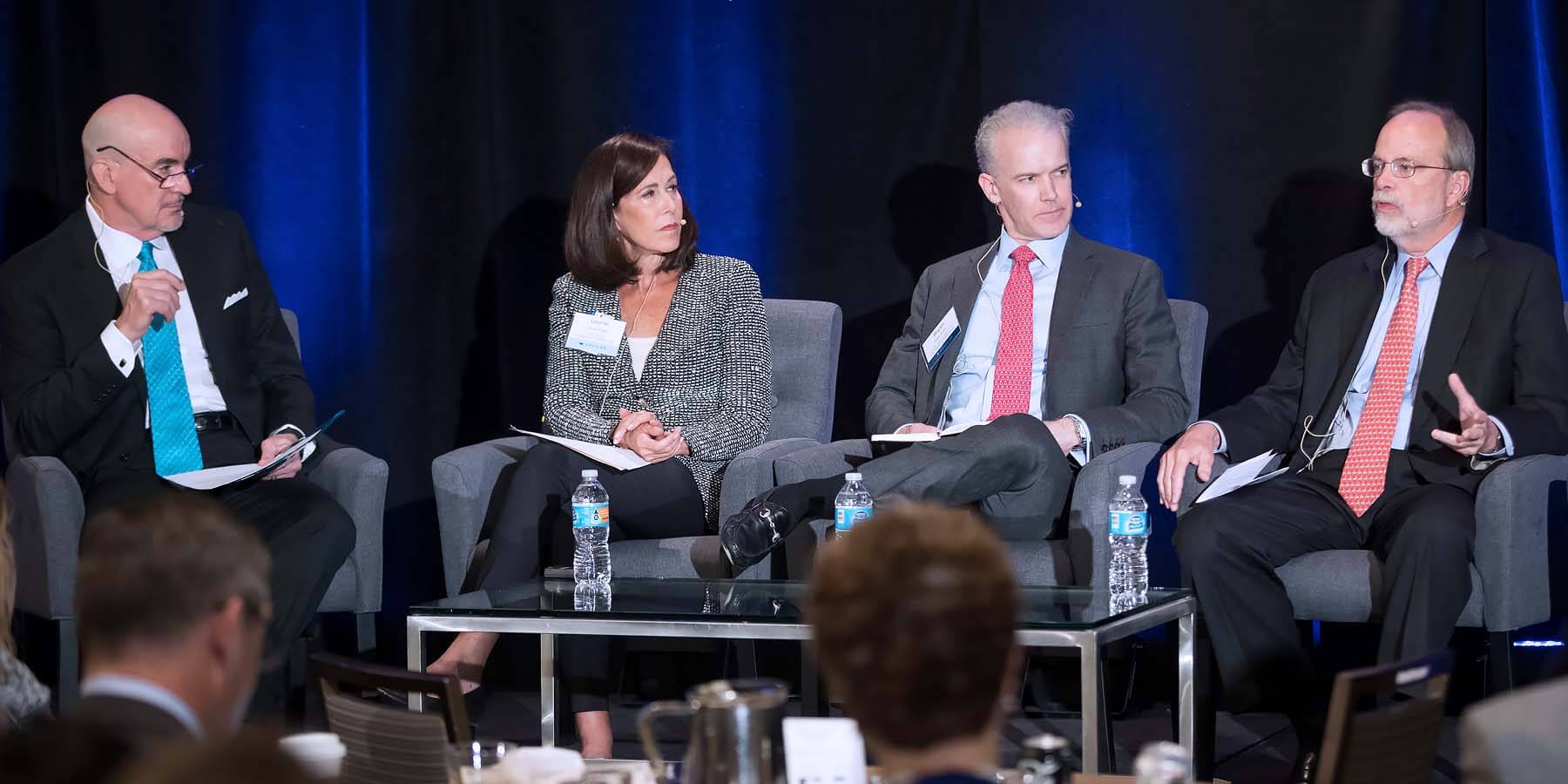 Moderator: TK Kerstetter, Host, Inside America's Boardrooms
Bryan Smith, Head of Global Human Resources & SVP, The NASDAQ OMX Group, Inc.
David Swinford, President & CEO, Pearl Meyer
Laurie Siegel, Board Member, CenturyLink, FactSet and Volt Information Sciences
Key Takeaways
Directors should place a central focus on compensation structure below the CEO. There is often a disconnect amongst many organizations in only using compensation structure at the top level.
Choosing a CEO's successor is a complex process, and is more in-depth than simply picking a candidate who will do the job for a few years.
Luring the right successor can be a lengthy process. Succession plans should be detailed and discussed, as the process can often take several years.
It is important to also include outside candidates in your search.
It's important to support candidates who are not selected for the CEO role as they may be a good fit for another role.
Key Quotes
"Succession planning has to be on the board schedule, not just once a year. If it's not, when it comes time to decide whether to promote that person, the board doesn't know who they are, which promotes the idea of going outside. And when you bring in executives from other companies, there is a high failure rate."
"It's a much better situation to be in today than 15 years ago. There were still CEOs around that felt like they ran the company. Now they know that they run the company at the pleasure of the board."
---
When it's Time to Go: Exploring CEO Termination Pay
CEO exit packages often land in front-page news with strikingly large payouts and perks. This panel shared insights on how boards can manage the reputational risks involved with CEO severance agreements.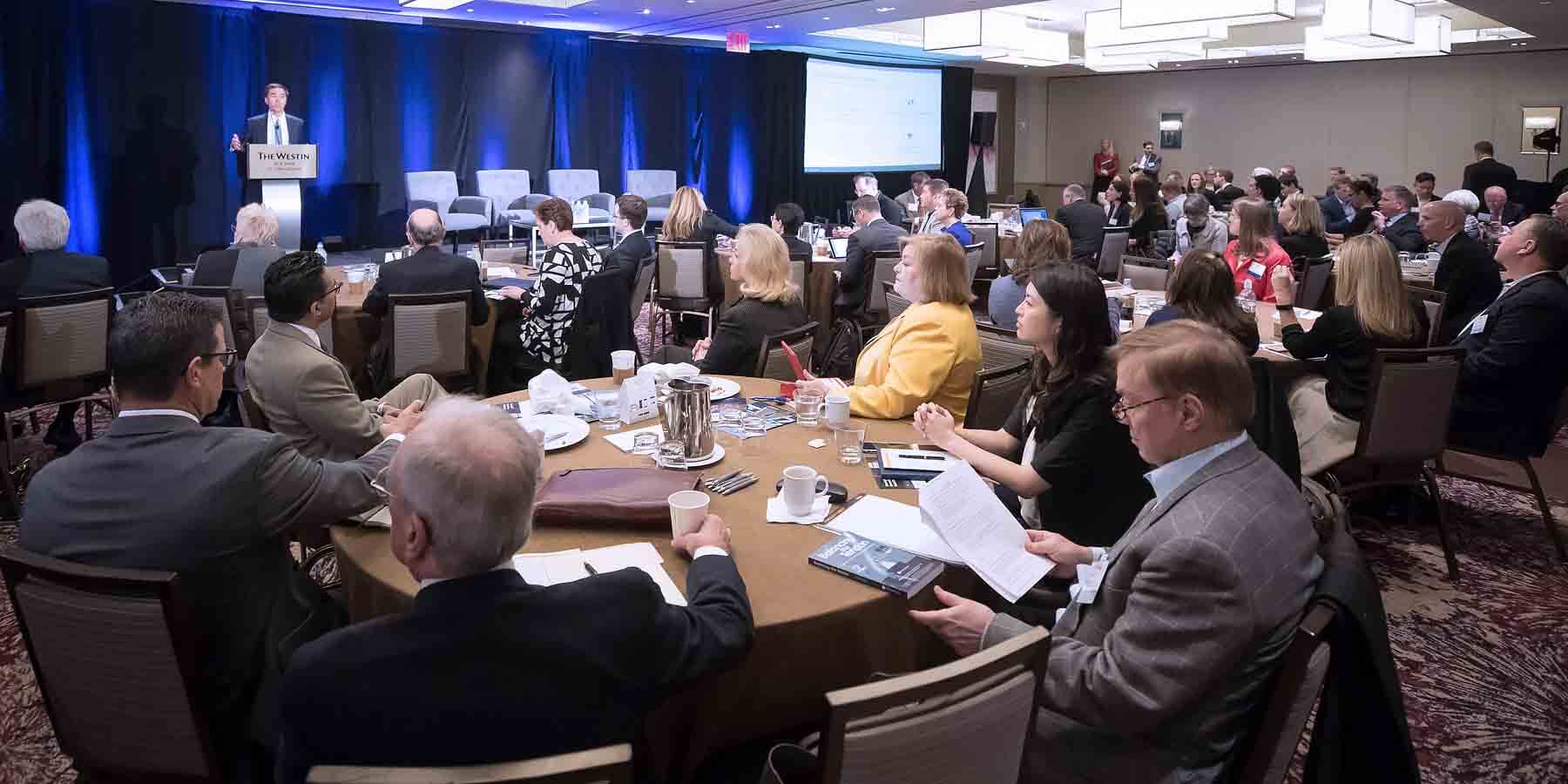 Moderator: Darla Stuckey, President & CEO, Society for Corporate Governance
Aubrey Bout, Managing Partner, Pay Governance
Peter Browning, Board Member, Acuity Brands and ScanSource Inc.
Doreen Lilienfeld, Partner, Shearman & Sterling
Key Takeaways
Boards now may pass on CEOs because of the costs involved. This practice would not have happened prior to Say on Pay.
Legal rights are paramount, i.e. knowing what employment agreements provide, what severance is to be paid, what happens to the equity where there is a lot of value—elements of the package are critical.
Companies must keep in mind that all of the details of a CEO's termination will be released in their proxy statement.
Key Quotes
"There is no such thing as a best practice—there are a lot of good practices that will work for some company and not for another. Board can't run the company by itself."
---
The Call for Transparency: Reevaluating Compensation Disclosure and Engagement
This panel provided tips to help boards improve their CD&A, as well as how best to engage shareholders on pay issues.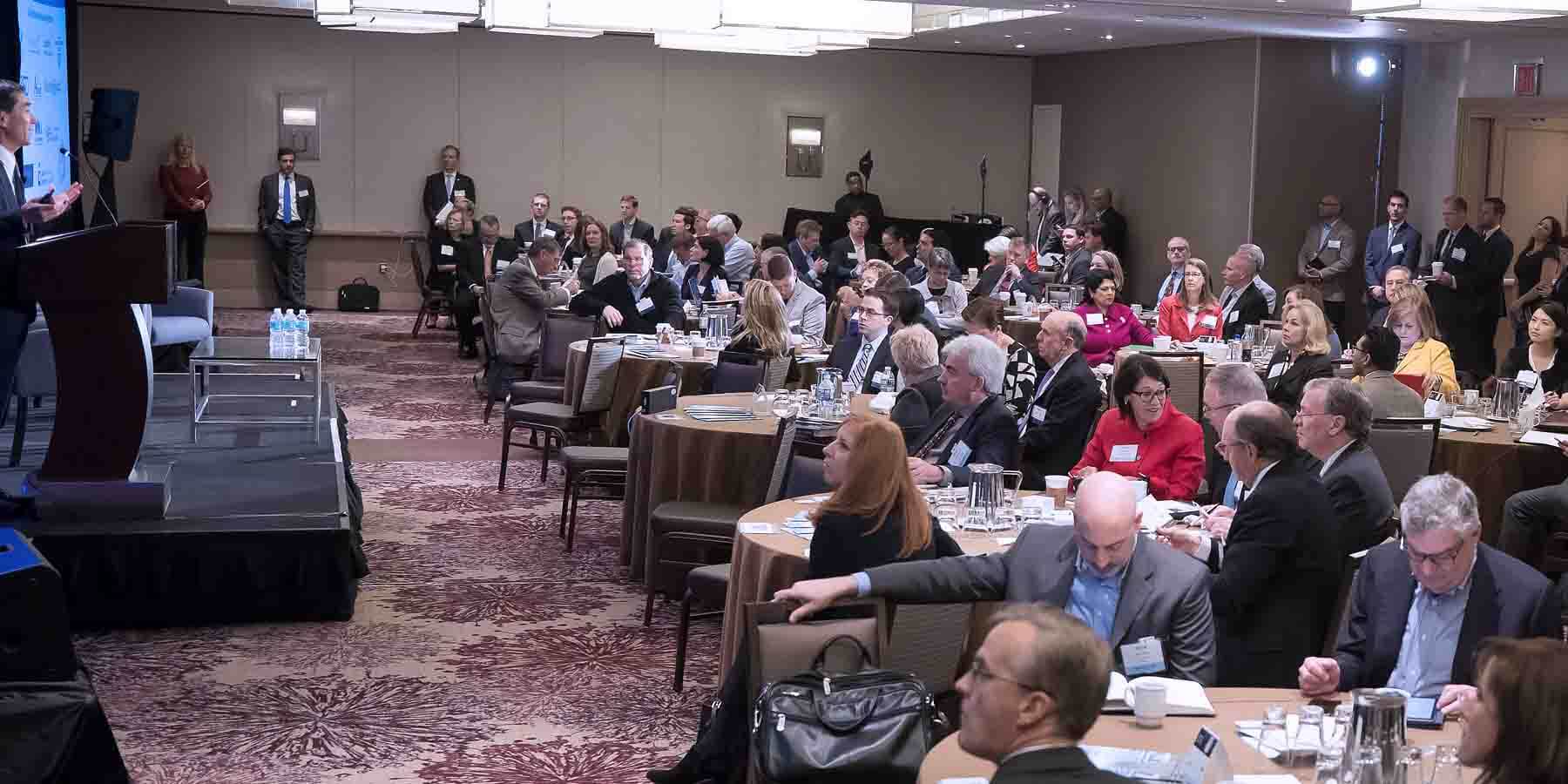 Moderator: Ron Schneider, Director, Governance Services, Donnelley Financial Solutions
John Borneman, Managing Director, Semler Brossy
Candace Hewitt, Analyst, TIAA
George P. Long, III, Chief Counsel, Corporate/Securities and International, PNC Financial
Key Takeaways
Shareholder engagement has been a learning process over the last seven years.
The CD&A predates Say on Pay. The disclosures date back to 2007 and 2008 and were mostly compliance documents. Much of the current information now included in CD&As did not exist 10 years ago.
It's easy to blame lengthy proxy statements on the increase in regulations, but a lot of the content included in many statements is voluntary.
Shareholders look at how the board manages risks of pay outcomes in the future. They talk about the outcome and the design, but oftentimes not the risk.
The level of acceptance of engagement offers is declining.
Key Quotes
"If your pay is good and performance is good, you probably won't get a meeting with your major investors, but you want to keep those lines of communication open. The first time you call someone should not be in a crisis."
"We want to understand if the board is equipped to handle the questions we have, and sometimes we see a weakness there. That's not necessarily a bad thing, but you may hear from us again that we want to talk more."
---
Subscribe to our Newsletter to stay informed about upcoming events
Subscribe
---