2016 Compensation Committee Forum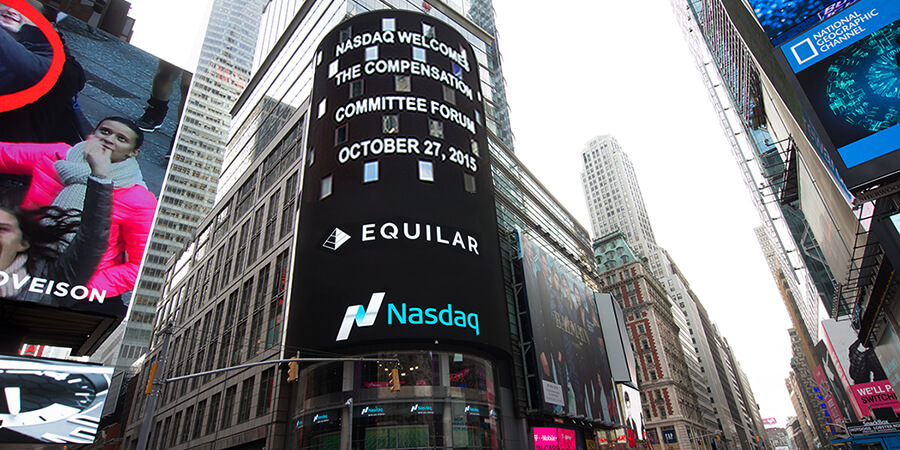 ---
Winning Shareholder Support for Your Comp Plans
April 5, 2016
Nasdaq MarketSite
New York, NY
Equilar and Nasdaq are excited to offer a one-day program for public company compensation committee members/chairs, chief HR and senior-level in-house compensation executives, general counsel, and corporate secretaries.
Today's compensation committees – and the members of management who work closely with them – face a formidable task to develop and execute a compensation and benefits program that meets both management's and investors' expectations.
The goal of the Compensation Committee Forum is to arm participants with the necessary knowledge to make the right pay decisions that are most relevant to their business and best drive their long-term strategy to increase shareholder value.
Regulatory and Plaintiffs' Bar Priorities for 2016

Why Peer Group Selection and Benchmarking Data Sources are Critical

How Compensation Committees Can Get the Most out of HR and Consultants

Maximizing Shareholder Support for Your Compensation Plan

Using Incentive Goals-Setting to Help Drive Strategy and Value Creation

The Art of Storytelling – Selling Your Compensation Plan to Shareholders