Knowledge center
Blog Home
Equilar Blog
---
Are Longer Proxy Statements Deterring Shareholder Engagement?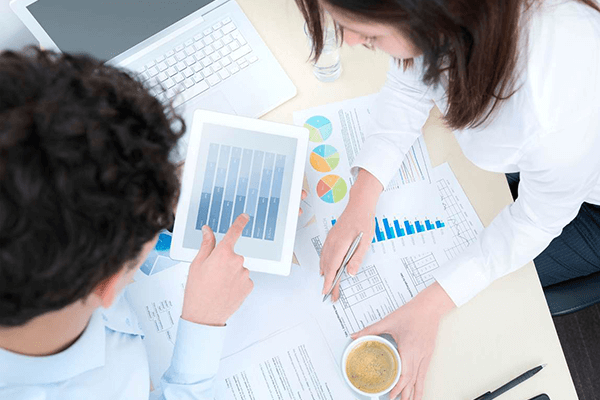 ---
March 28, 2016
In light of the financial crisis, Dodd-Frank and Say on Pay, executive compensation has become a hot-button issue in corporate governance. Continuous interplay between public companies and their shareholders—and the influence of proxy advisors—has led to numerous enhancements to the design of the Compensation Discussion & Analysis (CD&A) section of the annual proxy statement, but also has added length and complexity.
Ron Schneider
Director, Corporate
Governance Services
RR Donnelley
Equilar recently hosted a webinar with John Ellerman, Partner at Pay Governance, and Ron Schneider, Director of Corporate Governance Services at RR Donnelley, to discuss compensation disclosure trends over the past few years and the most likely changes coming this proxy season. The webinar highlighted key findings from a recent Equilar report regarding how companies use proxy statements for shareholder engagement.
The number of companies that voluntarily include information about pay practices as a means to greater shareholder engagement is steadily increasing. In fact, the percentage of S&P 100 CD&As including pay for performance references increased from 71.1% in 2011 to 86.0% in 2015, while the percentage of the S&P 100 that explicitly included a pay-for-performance graph increased to 17.0% in 2015, up from just 4.0% in 2011.
Due to additional disclosures in proxy statements—both required and voluntary—CD&As have become more complex, and investors have taken note. In a 2015 survey of 64 major investors conducted by Equilar, RR Donnelley and Stanford's Rock Center, 55% of respondents said they believe proxies are too long, while 48% said they are difficult to read.
"Companies are trying to go out of their way to be thorough and accurate in their proxy disclosures," explained Ellerman. "That simply means the story has to be told better and that companies need to come to a clearer, more understandable disclosure."
John Ellerman
Partner
Pay Governance
The panelists' key message was that companies must learn to better organize information and effectively communicate their pay practices, since many investors and proxy advisors view proxy statements as reference documents, not reading documents.
"There are a variety of ways to help draw the reader to content that you think is important—you can take [important information] out of the text and put it in a graph, an image, a table, a timeline, a call-out box, a checklist, using shading to highlight [key points]," explained Schneider. "If a big contributor to increased length is voluntary disclosure that helps provide important information tell a story, then maybe it's not a bad thing."
In general, the increase in required disclosures challenges companies to be concise and direct, but cutting words is no substitute for clarity. There are many ways for a company to organize and communicate their information, but each company has to develop a unique strategy that fits what it wants to get across to shareholders. CD&As are an opportunity for companies to tell their story to shareholders, so it is essential that they are as clear and concise as possible.
---
To request to view the replay of the webinar, click here.
For more information on Equilar's research and data analysis, please contact Dan Marcec, Director of Content & Marketing Communications at dmarcec@equilar.com.