Equilar Institute
Blog Home
Meg Whitman Joins Wave of Female CEO Resignations in 2017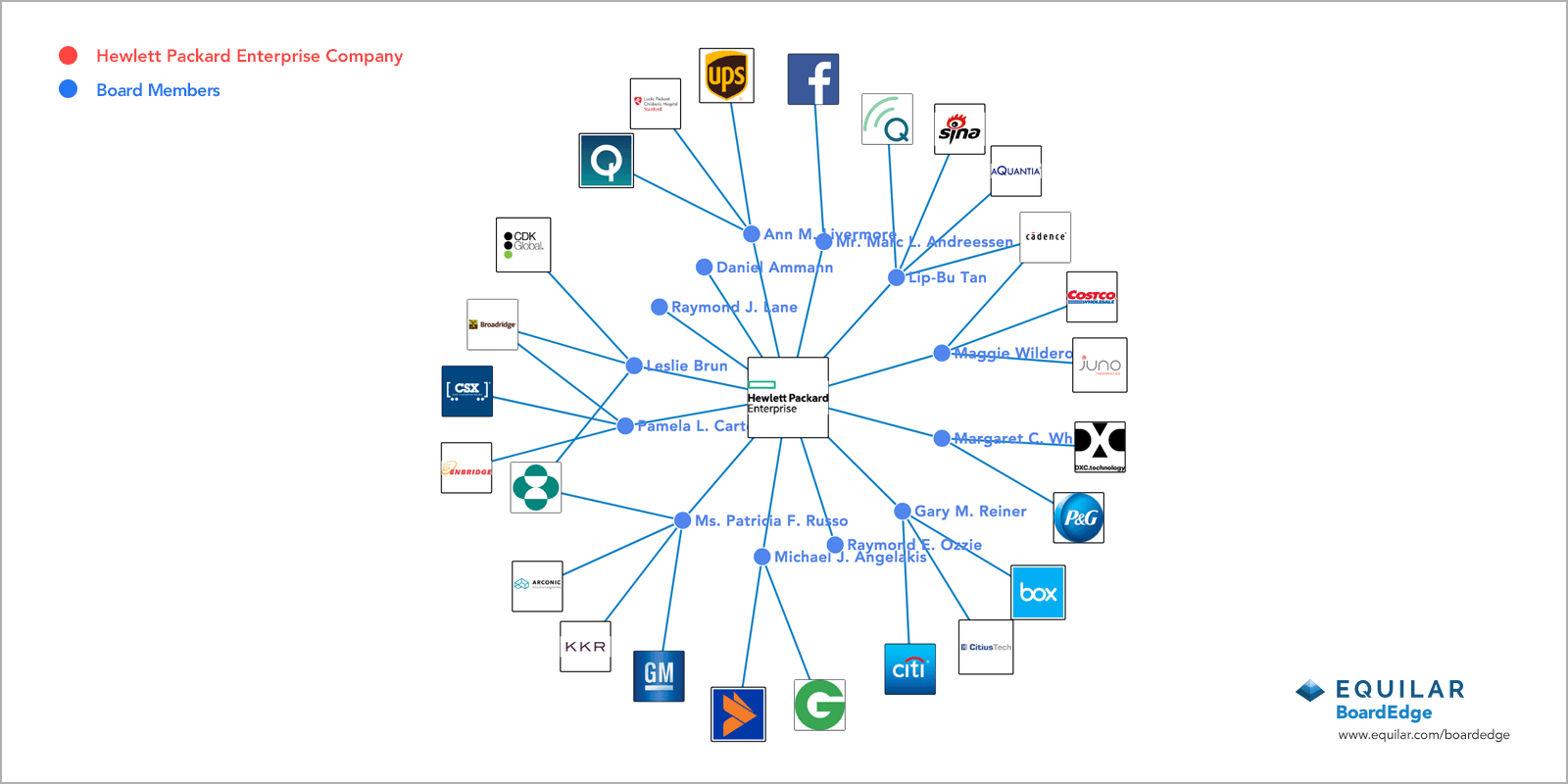 ---
---
November 27, 2017
Meg Whitman announced last week that she will be stepping down as CEO of Hewlett Packard Enterprise (HPE), The Wall Street Journal reported. Whitman has served as CEO of HPE since the company spun off from Hewlett-Packard (HP) in 2015, where she had been CEO since 2011. She is expected to be succeeded by President Antonio Neri in February 2018.
Whitman is the latest in a pool of female CEOs to either step down or announce plans to step down from the top ranks in recent months. According to the Journal, this list includes Irene Rosenfeld of Mondelez International, Sheri McCoy of Avon Products, Sally Smith of Buffalo Wild Wings and Gracia Martore of Tegna. The number of women CEOs at Fortune 500 companies had hit an all-time high earlier this year, but due to this attrition, progress toward gender parity in the corner office seems to have stalled.
This announcement is also significant considering its effect on CEO pay rankings. In the 2017 Equilar 100 study—an annual list of CEO pay packages at the 100 largest U.S. companies—there were eight female CEOs who made the list, with Whitman being one of them. She was sixth overall and the second highest-paid woman, earning nearly $33 million in total compensation in 2016.
While the number of female CEOs in the Equilar study was low, average pay for these women was actually higher than their male counterparts. Whitman is one of two female CEOs—Safra Katz of Oracle being the other—who have made the top 10 highest-paid CEOs list in each of the last two years, and her departure from this role will have a notable impact on the average pay levels for women CEOs.
Prior to joining HPE, Whitman had long established herself as a leading executive and board member. She served as President and CEO of eBay and has sat on several boards, including Gap, Goldman Sachs, Zipcar and Procter & Gamble. If Whitman were interested in finding a new executive role, it should pose few problems because of the network she has amassed over her career. She also ran for Governor of California in 2010.
To shed light on how extensive Whitman's network expands, Equilar examined her corporate connections. According to Equilar BoardEdge, Whitman has established 241 first-degree connections at the board and C-suite levels spanning 153 unique companies. To further examine data on Whitman's connections, click the image or button below to view her connections profile.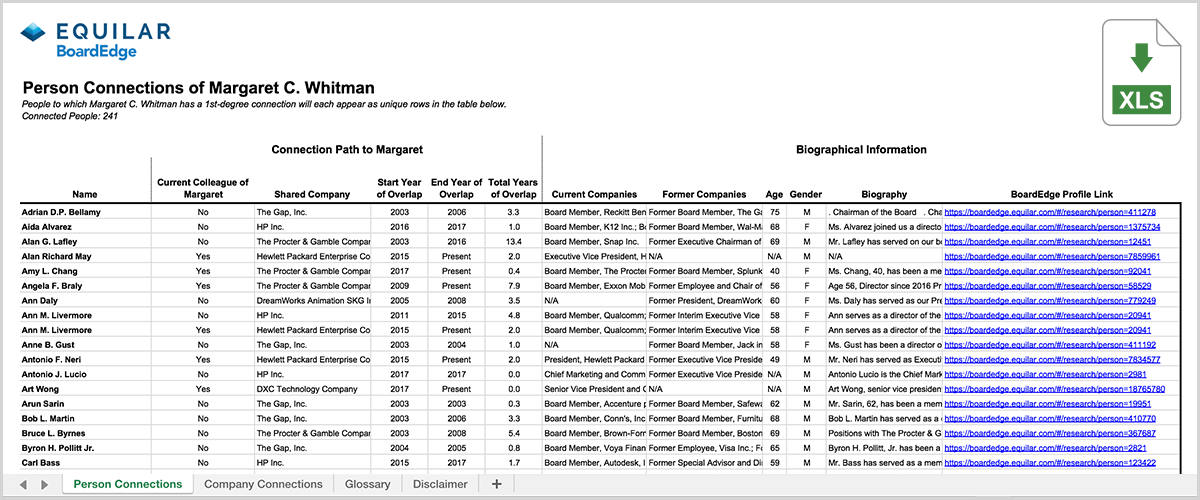 Download Executive and Board Connections
Whitman's massive network across corporate America is indicative of her diverse experience as well as the professional relationships that are built while serving as an executive and board member. She has no doubt left an impact on corporate America, particularly with respect to the influence of women in business, and it will be worth keeping an eye on the progress of female CEOs in her absence.
---
Reach out to Equilar to learn more about BoardEdge connections or request a download of any of the CEOs or board members mentioned in this article, as well as any of the -plus executives and board members in the database. Include specific requests for individual downloads in the comment field.
---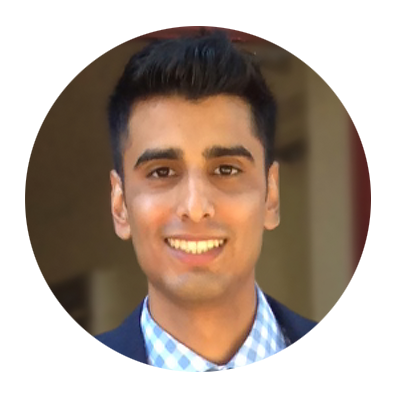 Amit Batish, Content Manager, authored this post. Please contact Dan Marcec, Director of Content & Communications, at dmarcec@equilar.com for more information on Equilar research and data analysis.
---