Equilar Institute
Blog Home
What to Expect Following GE's Board and Executive Shake-Up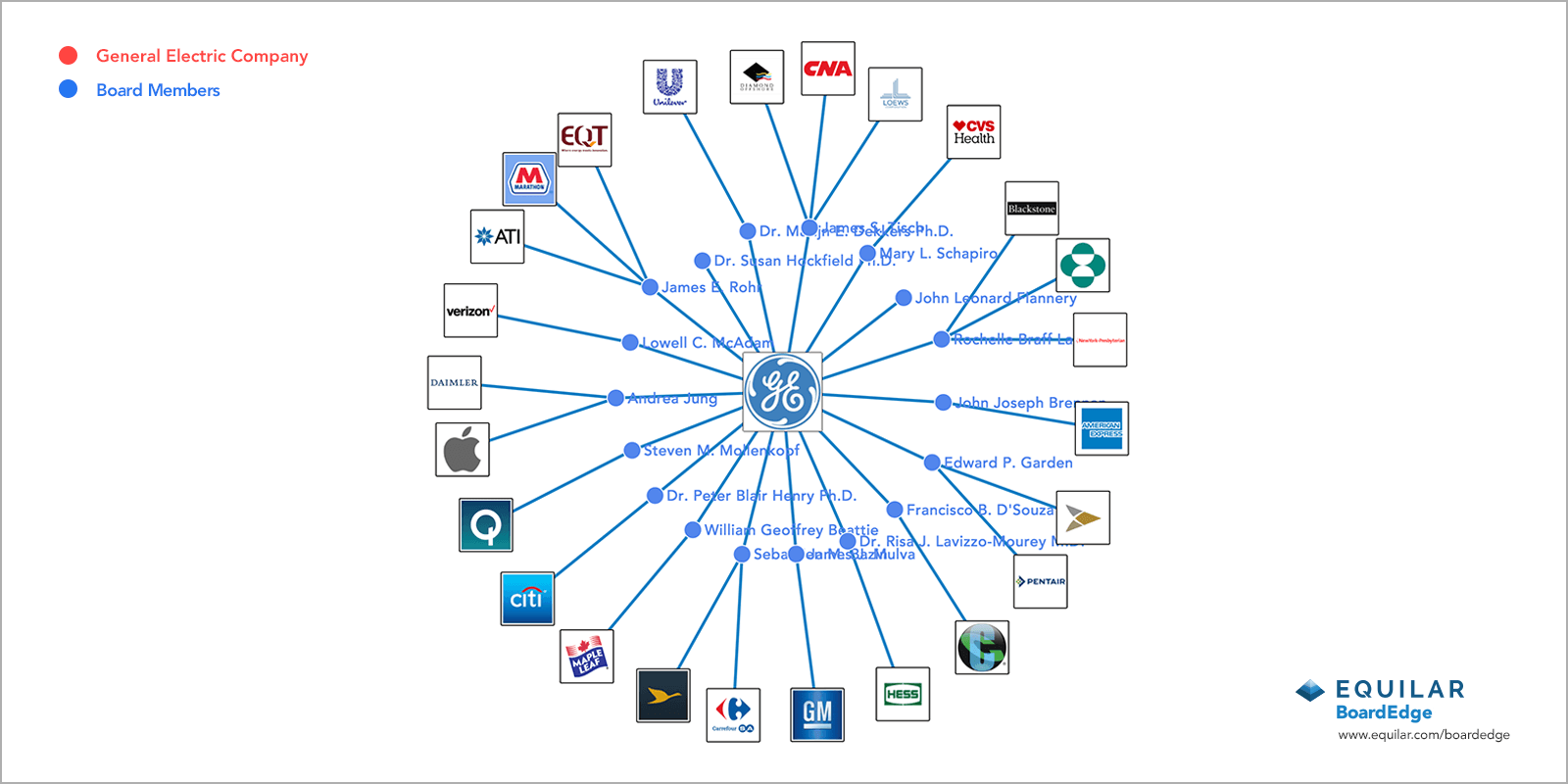 ---
---
October 16, 2017
Over the past few weeks, General Electric (GE) has experienced drastic shake-ups at the executive and board levels. Within a matter of days after John Flannery officially took the role as Chairman and CEO of GE, several executives left the company, and the board appointed Ed Garden, Co-Founder of Trian Fund Management, as its newest director, The Wall Street Journal reported.
Following the resignation of Jeff Immelt as CEO of GE in August, Trian has made it clear that it would like to see a restructuring of the company. Trian first invested $2.5 billion in GE in 2015 and has been in talks about being granted a board seat for the last six months, the Journal reported. The investor reportedly has been disappointed with plummeting stock prices and frustrated with a lack of execution from company executives.
Being the center of high profile news isn't unfamiliar territory for Trian. The firm is also in the middle of a heated proxy battle with Proctor & Gamble (P&G) over a board seat at the consumer goods company. CNBC reported that the battle is expected to reach the rare "snake pit" stage, where each contested vote will be investigated. Though P&G said that their shareholders voted to keep the current board in tact at its annual meeting on October 10, Trian Co-Founder Nelson Peltz—who was up for election to gain a seat on the P&G board—believed the vote was too close to call.
Despite the significant amount of attention the P&G proxy fight is bringing to Trian, Garden has his focus set on the state of GE. "Like other GE shareholders, I am disappointed by the recent performance of GE's stock," Garden said in a statement.
Garden brings an extensive background to GE, serving on multiple boards over the course of his career, including Wendy's and the Bank of New York Mellon (BNY Mellon). According to Equilar BoardEdge data, Garden has established 102 connections to board members and executives spanning 68 unique companies. To further examine data on Garden's connections, click the image or button below to view his connections profile.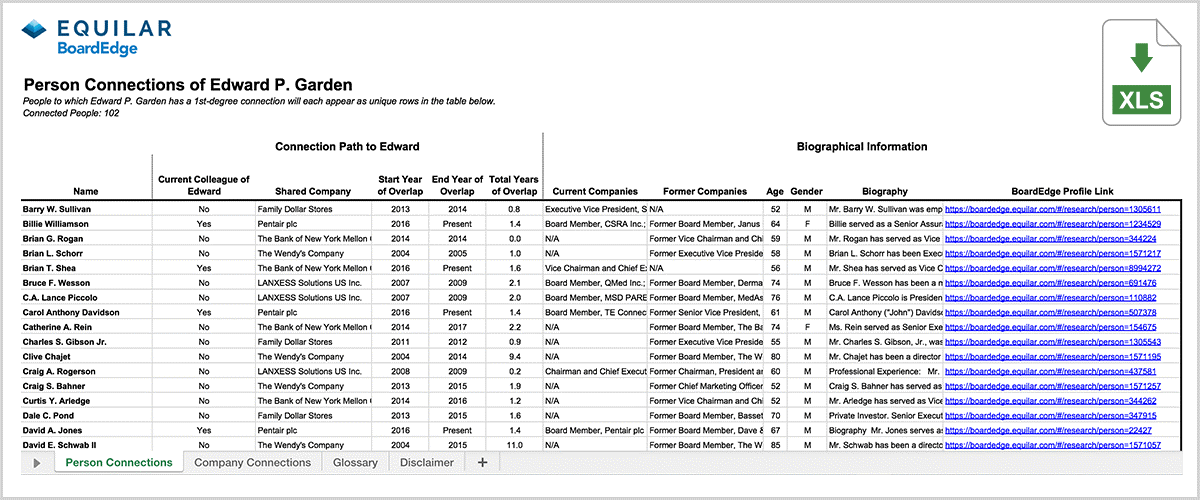 Download Executive and Board Connections
The connections Garden has established over his career may very well come into play as possible candidates as GE looks to refresh multiple members of the board and executive team. While there is no clear path for GE's restructuring plan at the moment, it is a certainty that the board and Trian are willing to explore new measures to reinvigorate the company's performance.
---
Reach out to Equilar to learn more about BoardEdge connections or request a download of any of the CEOs or board members mentioned in this article, as well as any of the -plus executives and board members in the database. Include specific requests for individual downloads in the comment field.
---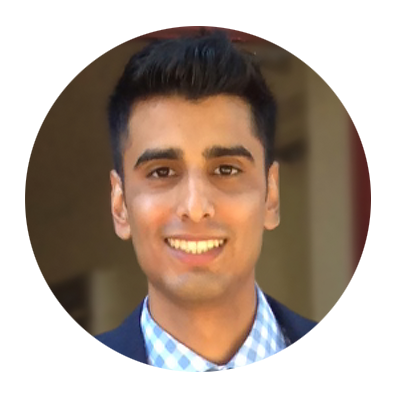 Amit Batish, Content Manager, authored this post. Please contact Dan Marcec, Director of Content & Communications, at dmarcec@equilar.com for more information on Equilar research and data analysis.
---