Equilar Institute
Blog Home
What's Next After American Express CEO Kenneth Chenault Resigns?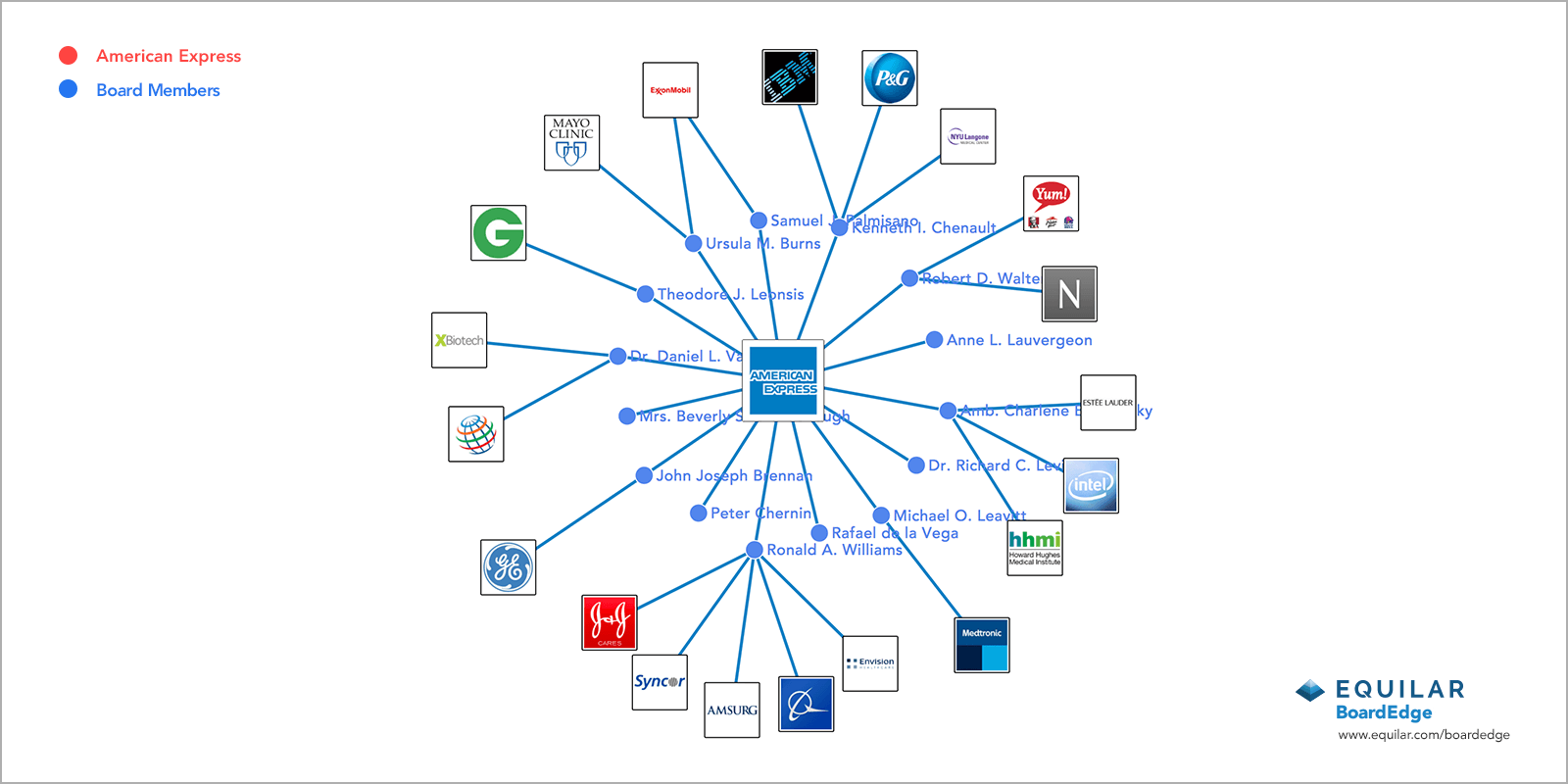 ---
---
October 23, 2017
American Express CEO Kenneth Chenault announced last week that he will be stepping down as CEO in February 2018, the Wall Street Journal reported. Chenault's resignation comes in light of a period of uncertainty for AmEx, which recently lost a key partnership with Costco Wholesale and whose signature Platinum card has seen considerable competition from J.P. Morgan Chase. Chenault will be succeeded by Vice Chairman Stephen Squeri.
Chenault's resignation is also reigniting the discussion on the lack of diversity at the top corporate ranks. The Journal reported that with Chenault's retirement, the number of African-American CEOs at Fortune 500 companies will reduce to just three. While companies are continuing to make strides to increase diversity at the board and executive levels, the number of African-American CEOs has been stagnant for decades.
Some believe that the effort to promote racial diversity isn't quite as strong as it once was. "Once barriers were broken, the presence of some had decreased the pressure to increase the numbers [of top-level black executives]," said Richard Zweigenhaft, co-author of the book "Diversity in the Power Elite," as reported by the Journal.
With the change at the AmEx CEO post, some may speculate that changes at the board level could occur. Investment tycoon Warren Buffet owns 17% of AmEx and could play an influencer role in any possible changes that take place on the AmEx board.
As for Chenault, his future remains unclear. He currently serves two other boards, Procter & Gamble and IBM, and at age 66, has likely potential for more board experience in his future. Equilar examined the various boardroom and C-suite connections Chenault has established over his career as a precursor to what may be to come for the long-time AmEx chief.
According to BoardEdge data, Chenault is connected to 212 board members and C-level executives spanning 113 unique companies. To further examine data on Chenault's connections, click the image or button below to view his connections profile.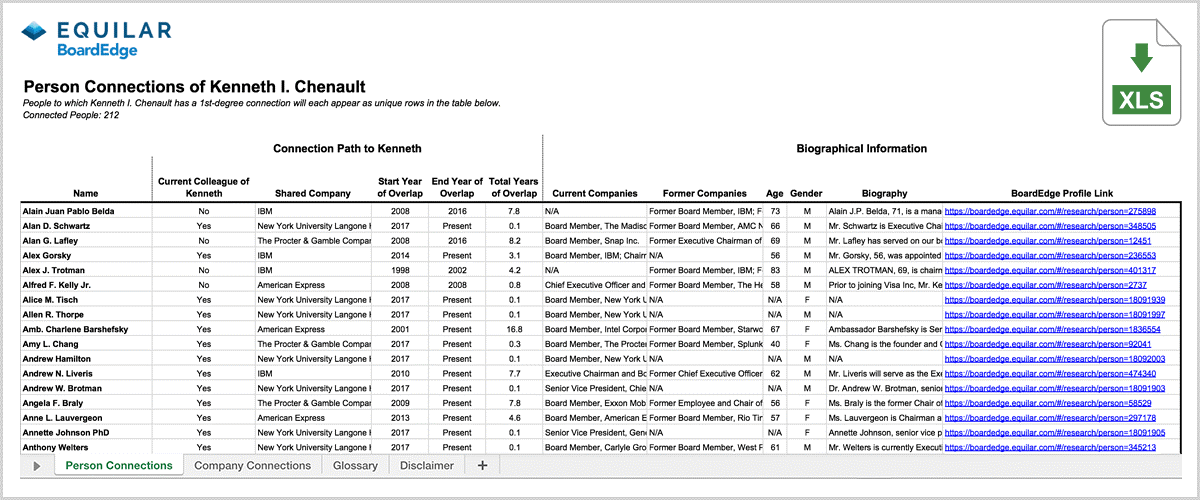 Download Executive and Board Connections
Regardless of what the future holds for Chenault, his experience in senior executive and board positions across multiple sectors is bound to play a pivotal role in his future.
---
Reach out to Equilar to learn more about BoardEdge connections or request a download of any of the CEOs or board members mentioned in this article, as well as any of the -plus executives and board members in the database. Include specific requests for individual downloads in the comment field.
---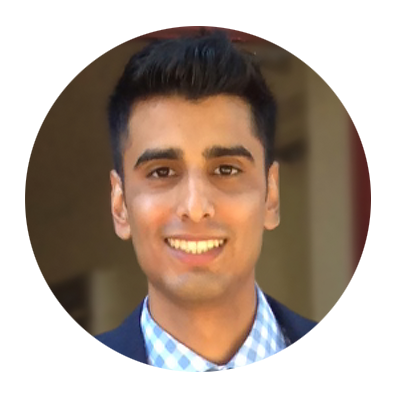 Amit Batish, Content Manager, authored this post. Please contact Dan Marcec, Director of Content & Communications, at dmarcec@equilar.com for more information on Equilar research and data analysis.
---