Knowledge Center
Blog Home
Equilar Blog
---
Equilar Diversity Network Welcomes Diverse Director DataSource (3D)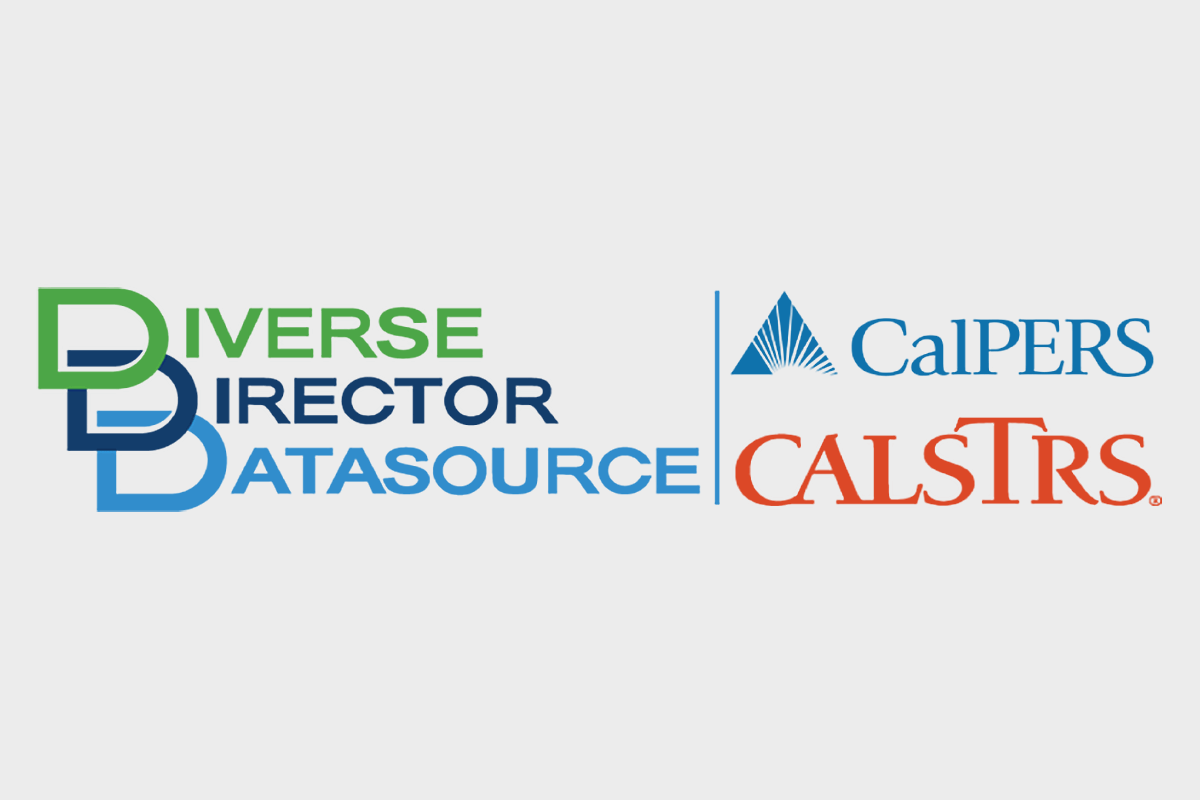 ---
October 27, 2016
Equilar, California Public Employees' Retirement System (CalPERS) and California State Teachers' Retirement System (CalSTRS) are pleased to announce the Diverse Director DataSource (3D) will now be available within the Equilar Diversity Network (EDN). 3D joins the suite of searchable sources within the Equilar BoardEdge platform, building a consortium that advances diverse representation in boardrooms across the globe.
The Equilar Diversity Network officially launched in September 2016 at the Board Leadership Forum in New York City with the aim to provide a single platform for companies, investors, recruiters and board advisors to search for diverse director candidates.
Recent research shows that progress on increasing women on boards has remained slow with only a 1.3 percentage point increase in the last year to 21.3% of S&P 500 board seats, according to the recent Equilar report, Board Composition and Recruiting Trends 2016.
When looking at the numbers for minorities, progress has lagged even further. In a recent publication by Heidrick & Struggles, African Americans held 9% of directorships in the Fortune 500, Asian-Americans held 5%, and Hispanics held 4%. Without a formal requirement to disclose board diversity, just 12.8% of S&P 500 companies include information in their proxy statements about the racial or ethnic composition of their boards, Equilar found.
There are more than 25,000 board seats in the Russell 3000 index. Understanding the great opportunity that exists and the benefit of bringing diverse candidates on to a board, those searching for board members often note that there isn't a big enough pool of talent. The goal of the Equilar Diversity Network and the influential group of founding partners is to dispel the myth that qualified diverse candidates cannot be found. The recent addition of the 3D membership will further reinforce these efforts.
For more details regarding EDN, or to learn more about the partnership with 3D and how you can participate, visit the 3D information page.
---
For more information regarding this topic, or to learn more about Research Services, please contact the Equilar research team at researchservices@equilar.com.
For more information on Equilar's research and data analysis, please contact Dan Marcec, Director of Content & Marketing Communications at dmarcec@equilar.com. Belen Gomez, director of research, authored this post.