Knowledge center
Blog Home
Equilar Blog
---
Special Fees for Board Chairs in Executive Transitions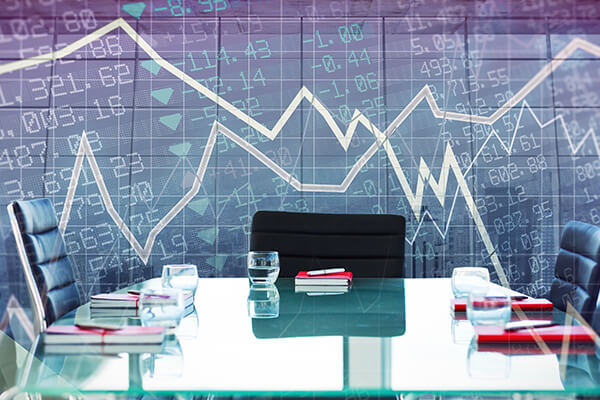 ---
August 15, 2016
Directors serving on a board dedicate their time to a variety of tasks, including but not limited to overseeing company strategy, setting executive and director compensation, managing risk, assessing mergers and acquisitions, and making sure the company has good corporate governance practices. With the financial crisis heralding the need for stricter regulations, the Dodd-Frank Act was born, and with it increased obligations and risks for directors. It is, therefore, essential for boards to make sure that they are providing directors with the right incentives to join or stay on a board.
Non-employee directors are usually paid a cash retainer and an annual equity grant to compensate them for their time spent on board duties and as a means of retaining the directors. Additionally, in recognition of the greater obligations assumed by people in leadership roles, the company may also pay a those directors a premium for serving in those roles. However, situations may come up that require certain directors to go above and beyond their normal board duties and provide their services and time to handle those situations. Examples of these situations include mergers and acquisitions or other transactions, CEO transitions, lawsuits and financial restatements.
If the board deems that the additional time spent on the extraordinary situations warrants supplementary compensation, the board may award the directors involved with a one-time special fee. There may be special cases where only the non-executive chairman is uniquely qualified to handle the situation, and this is the case especially with CEO transitions. (Equilar also recently analyzed compensation packages associated scenarios where a former CEO transitioned to an executive chair role.) While the company searches for a new CEO, the chairman may need to temporarily take up some of the CEO's obligations or they may be actively involved in the CEO search. The following are a few examples of special one-time fees paid to non-executive chairmen for their involvement in CEO transitions.
Collective Brands – "In addition, to appropriately compensate Mr. Olivet for the increased level of involvement required until a permanent Chief Executive Officer is hired and on-boarded, the Committee authorized a special cash transition payment of $50,000 per quarter. The final transition payment will be prorated for the quarter in which a permanent Chief Executive Officer is hired and on-boarded." (filed 4/13/12)

Kennametal – "Mr. Newlin also received an additional one-time grant of 4,326 stock options on December 10, 2014 with a grant date fair value of $36,116 in recognition of his leadership in recruiting and hiring President and Chief Executive Officer, Donald Nolan." (filed 9/17/15)

Darden Restaurants – "Following the separation of the Chairman of the Board and CEO roles and the appointment of Charles A. Ledsinger, Jr. to Independent Non-Executive Chairman of the Board effective July 28, 2014, the Board approved the following compensation for the Independent Non-Executive Chairman of the Board in addition to the retainer(s) and fees paid as described above:

An annual retainer of $125,000; and

A one-time award of common stock with a fair market value of $50,000 to recognize the time, effort and commitment required of:

Leading the search for a new CEO,

Facilitating frequent shareholder engagements, and

Facilitating the formation and assimilation of the new Board." (filed 7/31/14)
---
For information regarding the studies referenced in this post and to purchase the underlying datasets, or to learn more about Equilar's Research Services and trends in equity compensation and incentive plans, please contact the Equilar research team at research@equilar.com.
For more information on Equilar's research and data analysis, please contact Dan Marcec, Director of Content & Marketing Communications at dmarcec@equilar.com. Felicia Wong, Equilar Project Manager, authored this post.