Equilar Institute
Blog Home
Connecting With Board and Executive Leadership at Your Target Companies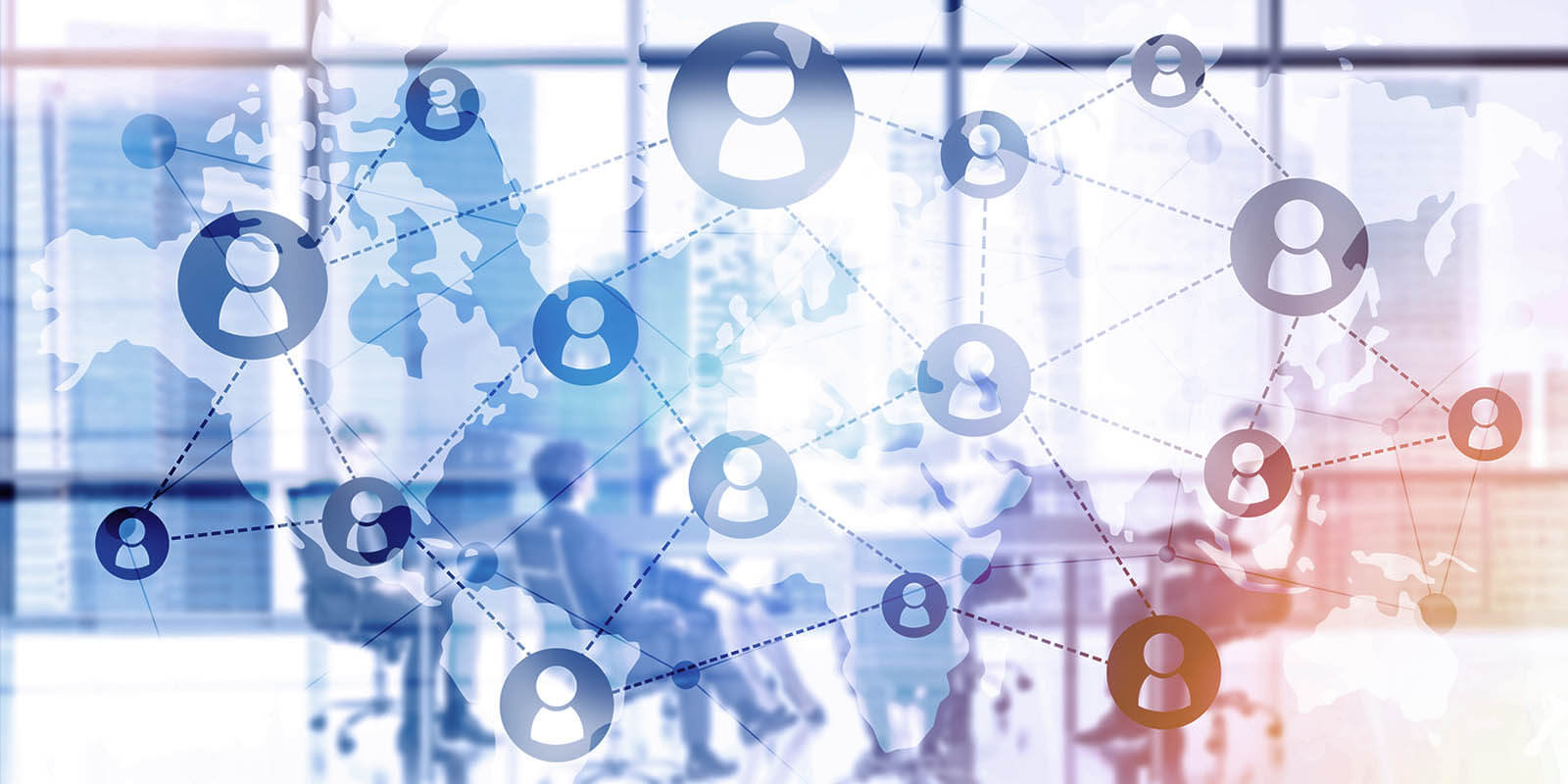 ---
---
August 15, 2017
In today's world, growing a business requires corporate leaders to establish credible connections with companies that will help elevate their next phase of business development. When a company seeks to do business with other companies, it must leverage all professional connections—particularly board members and executives at those companies—to increase its likelihood of winning a new opportunity. Whether those opportunities are in the form of a new partnership or expanding a product into new markets, the most effective business meetings occur when the parties have mutually established credibility prior to the meeting.
In recent months, Equilar BoardEdge launched a new feature that allows companies to ease the process of identifying trusted referral sources in an individual's network to help establish instant credibility with prospects to win new business. The "Person Connections" feature within BoardEdge allows users to download a list of individuals or companies with which a board member or executive is currently connected professionally.
To further enhance this ability to leverage referrals, BoardEdge has now added the ability to discover first- and second-degree connections between organizations, or "Company Connections." Users can now search for any company in the BoardEdge database and compare all board members and executives who work at both their company and the searched company. Users may also search for individuals in their networks who have previously worked with someone who currently works at the searched company. This feature allows individuals to identify a particular connection at their organization who can provide a warm introduction to someone at their target company.
Consider the example below. A senior vice president of sales (SVP) at Salesforce who is seeking a business opportunity with Visa may use this function to search for first-degree connections at Visa. That individual would discover that Maynard G. Webb Jr., who is a board member at Salesforce, is also a board member at Visa. The individual may then be able to reach out to Webb for a warm introduction who could provide a valuable connection at Visa.
This same approach may also apply to second-degree connections. In the example below, if that same SVP were to search for connections at Cummins, that individual would find that Salesforce has various second-degree connections to Cummins. The individual may reach out to Craig A. Conway for a warm introduction to Paulett Eberhart, who worked with Conway at AMD and has worked with Dr. Stephen B. Dobbs, a board member at Cummins, at Fluor. This function simplifies the path to an individual's target connection.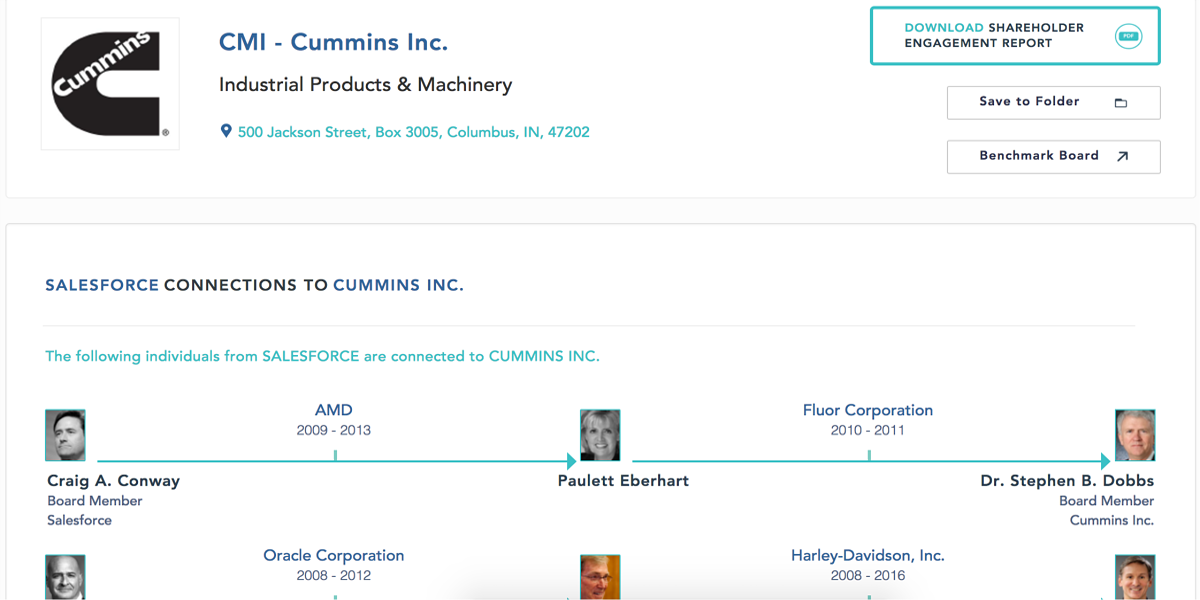 The power of connections and professional referrals is critical in landing new business. The new Company Connections feature within BoardEdge will provide users the ability to leverage their current networks to reach leadership at new companies, while earning a competitive advantage to win new opportunities and maximize business development efforts.
Visit https://www.equilar.com/boardedge-business-development.html for more information on BoardEdge company connections.
---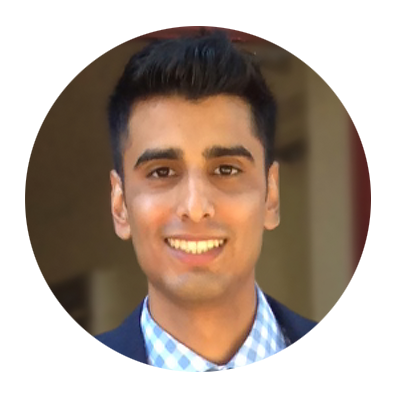 Amit Batish, content manager, authored this post. Please contact Dan Marcec, Director of Content & Communications, at dmarcec@equilar.com for more information on Equilar research and data analysis.
---