Equilar Institute
Blog Home
Activist Investor Targets ADP Board of Directors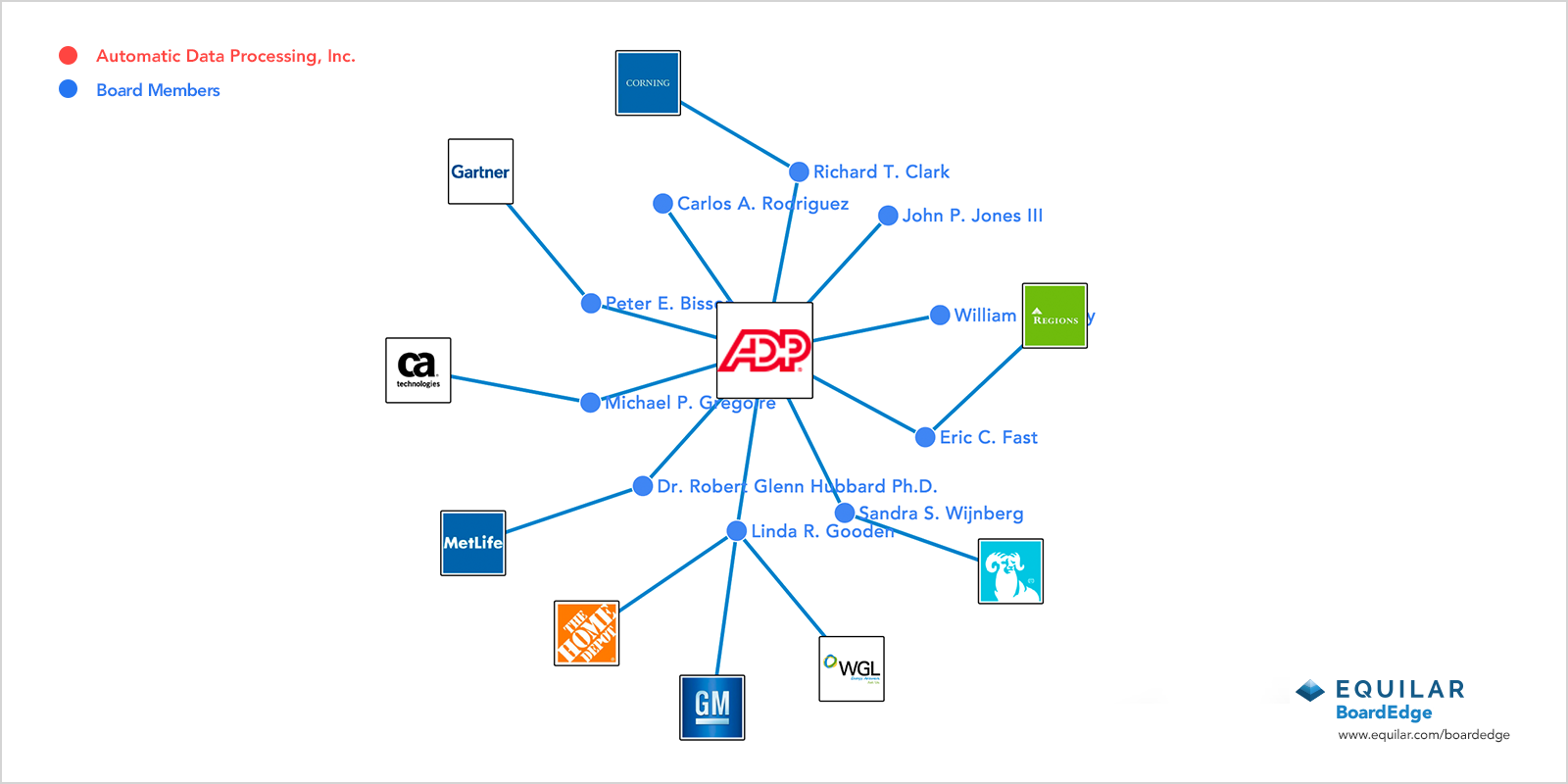 ---
---
August 07, 2017
Payroll processing company ADP is the latest public firm to come under scrutiny from a high-profile activist investor seeking board and executive refreshment. Activist investor, Bill Ackman, head of Pershing Square Capital, first reached out to ADP on August 1, requesting an extension to the company's August 10 deadline for nominating directors, reported CNBC. Ackman's main interest was to nominate five directors to the ADP board and replace current ADP CEO, Carlos Rodriguez. This is not an unusual request from an activist investor seeking corporate reform, as of the 413 activist campaigns launched in 2016, 41% were board related.
The ADP board rejected both of Ackman's requests, which resulted in Ackman initiating a proxy fight on August 4, The Wall Street Journal reported.
ADP's current board of directors consists of 10 directors, chaired by John P. Jones III. The Equilar BoardMap for ADP (see feature image for this blog) identifies where the current board members serve on other public company boards.
According to Equilar BoardEdge data, Jones has been a member of the company's board since January 2005. Jones joined his first board in 1998, and has served on a total of three boards in his 19-year board career. During that time, Jones has made connections with 82 executives and board members at 65 public companies. The 10-seat ADP board has a combined total of 730 connections to executives and board members at 588 public companies.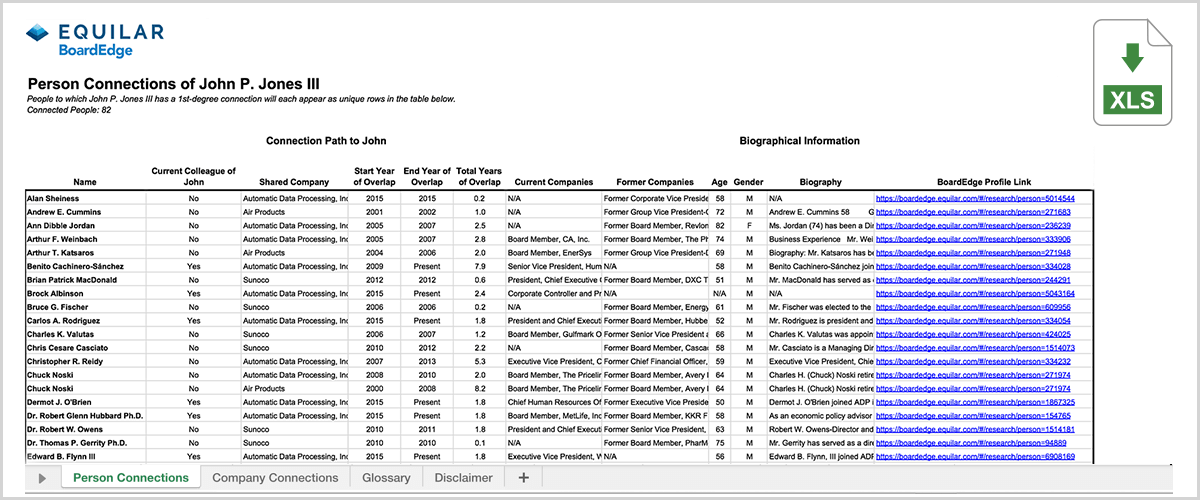 Download Executive and Board Connections
---
Ackman himself joined his first public board in 2009, and has since served on five public company boards. Equilar BoardEdge data shows that in Ackman's eight-year board career he has made a total of 105 connections to executives and board members at 68 public companies.
Reach out to Equilar to learn more about BoardEdge connections or request a download of any of the -plus executives and board members in the database. Include specific requests for individual downloads in the comment field.
---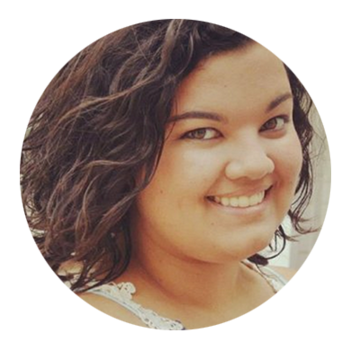 Cydney Myers, associate editor, authored this post. Please contact Dan Marcec, Director of Content & Communications at dmarcec@equilar.com for more information on Equilar research and data analysis.
---
For information regarding the studies referenced in this post and to purchase the underlying datasets, or to learn more about Equilar Research Services, please contact the Equilar research team at researchservices@equilar.com.
---