Knowledge Center
Blog Home
Equilar Blog
---
Fewer Than 4% of Russell 3000 Board Chairs Are Female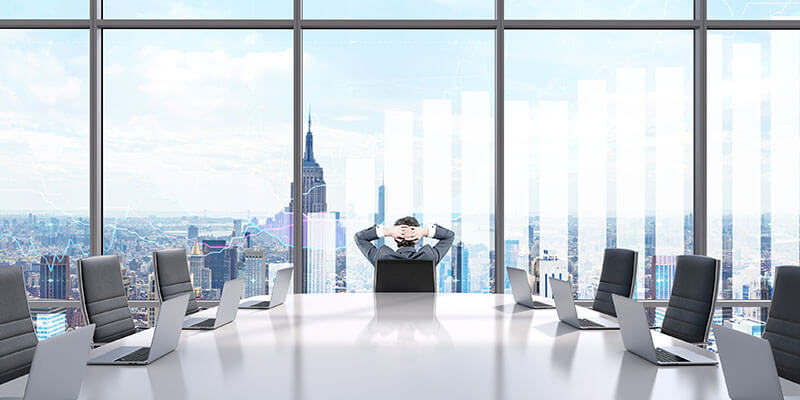 ---
March 29, 2017
Investors have turned a scrutinizing eye toward board composition in recent years, and in particular, female board representation has been a hot topic. Some studies around this issue suggest that higher female representation leads to higher company performance, the theory being that diverse directors allow for a wider breadth of perspectives that help the board make better decisions.
According the Equilar Gender Diversity Index (GDI), as of the end of 2016, females only accounted for 15.1% of Russell 3000 (R3K) directorships. Additionally, at the current rate of growth in female directors, it won't be until 2055 before R3K boards reach gender parity.
Given that the R3K has fallen short of gender parity with directors in general, it is not surprising that gender parity in terms of board leadership roles is well shy of parity as well. In fiscal 2015, only 3.5% of the 1,148 CEO-chairs in the R3K were females. This was a slight increase from 3.1% in fiscal 2013. Similarly, in 2015 only 3.7% of non-executive chairs in the Russell 3000 were females, which was an increase from 2.5% in fiscal 2013. The lead director role, filled by an independent director to serve alongside the chair in the board's leadership, had a more significant female representation, with 7.6% of lead directors being female in the R3K, an increase from 6.9% in the two previous years.
Although female director representation and leadership is trending up on a relative basis, on an absolute basis the representation of women remains low—even at companies with female directors on their boards. To provide some contextual perspective, 74.8% of R3K companies had at least one female director in 2015. Of those companies with at least one female director, 8.9% of companies had a female in at least one board leadership role.
Many prominent investors have grown increasingly frustrated with the lack of progress in diversity initiatives, despite the slow increases in representation. While some companies are slowly but surely adding females and other diverse directors to their boardrooms, others are taking on little responsibility and accountability. And investors who care about these issues are growing impatient and working to influence change.
---
The Equilar GDI is powered by Equilar BoardEdge, the largest database of board members and director candidates. BoardEdge includes exclusive features such as the connections map, which shows how board members and companies are connected to each other, as well as the Equilar Diversity Network (EDN), a "registry of registries" of board-ready executives from leading ethnic and gender diversity partnerships, organizations, and publications.
For more information on Equilar research and data analysis, please contact Dan Marcec, Director of Content & Communications at dmarcec@equilar.com.