Knowledge center
Blog Home
Equilar Blog
---
Gender Diversity As a Competitive Advantage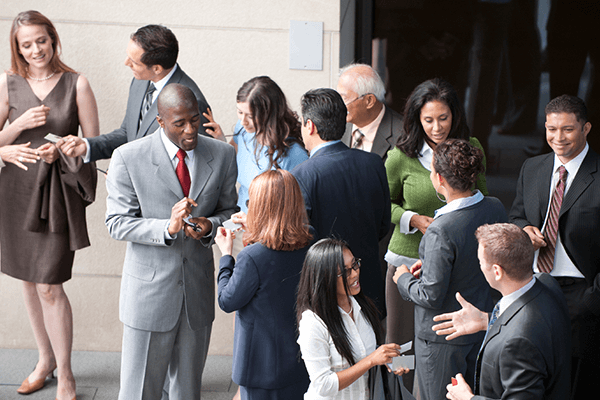 ---
July 11, 2016
As the voice of shareholders has grown stronger in recent years, investors are applying pressure for companies to align better with the demographics of their employees, customers and the population at large. While diversity encompasses a variety of characteristics—be it skillset, age, experience or ethnicity—gender diversity in the C-suite, on corporate boards and indeed across organizations is a marquee topic in corporate governance.
To help investors gain a better understanding of how diversity affects company performance, Morgan Stanley recently launched a composite that analyzes the effects of gender diversity on company performance. Indeed, the push for greater gender parity at all levels of an organization is rooted in the idea that corporate citizenship is good not only for its ethical value, but also financial returns.
Not unlike other diversity-based investor initiatives, Morgan Stanley has drawn a correlation between diversity and positive company performance and shareholder return. Investors are increasingly interested in environmental, social and governance issues and how they affect corporate and portfolio performance—as evidenced by an increase in shareholder proposals. To meet that demand, Morgan Stanley's quantitative analysis now provides lists of stocks that screen well or poorly on gender diversity metrics, along with favorable and unfavorable stock selection model rankings.
The analysis is based on five major themes related to gender diversity:
Representation of females at the employee, manager, executive and director levels

Empowerment, or presence of women in key C-suite positions and board committees

Equality in Pay

Diversity Policies

Work/Life Balance Programs
In its initial research report, Morgan Stanley's Sustainable + Responsive Investment (SRI) and Global Quantitative Research teams collected and analyzed data to create a proprietary gender-diversity framework for ranking more than 1,600 stocks globally. Key findings from the report included:
Diverse companies show better returns.
High gender diversity companies have delivered slightly better returns, with lower volatility, compared with their low diversity or sector peers, and they have moderately outperformed on average in the past five years.
Diverse companies outperform their peers.
The top fifth of selected companies that consistently rank gender diversity among their priorities, with data to back it up, outperformed their peers based on volatility and risk factors.
Tech lags in diversity measurements.
Globally— as in the U.S., according to Equilar data—technology has the lowest female representation on boards, whereas traditional defensives typically have better representation.
"Ultimately, it is our hope that we can more overtly incorporate diversity and other social and responsible behaviors into our investment discipline," said Adam Parker, Chief U.S. Equity Strategist at Morgan Stanley. "We believe that [this] work on gender diversity substantially advances the debate."
Though many estimates peg gender parity in the boardroom as years away, there is no shortage of qualified women at the highest levels of organizations, and indeed throughout the workforce. With shareholders demanding not only more information but also more action to address gender equality, executives and board members responsible for leading their companies into the future will have to continue to seek resources that will help them meet these goals.
---
Equilar BoardEdge includes data on more than 140,000 directors and executives qualified for board service, but also more than a dozen categories about each board member's background and leadership experience. The platform's defining feature is a networking tool that clearly displays how board members are connected to each other. For more information on BoardEdge, or to request a demo, click here.
For more information on Equilar's research and data analysis, please contact Dan Marcec, Director of Content & Marketing Communications at dmarcec@equilar.com.