Equilar Institute
Blog Home
Is It Better to Know Board Members or CEOs?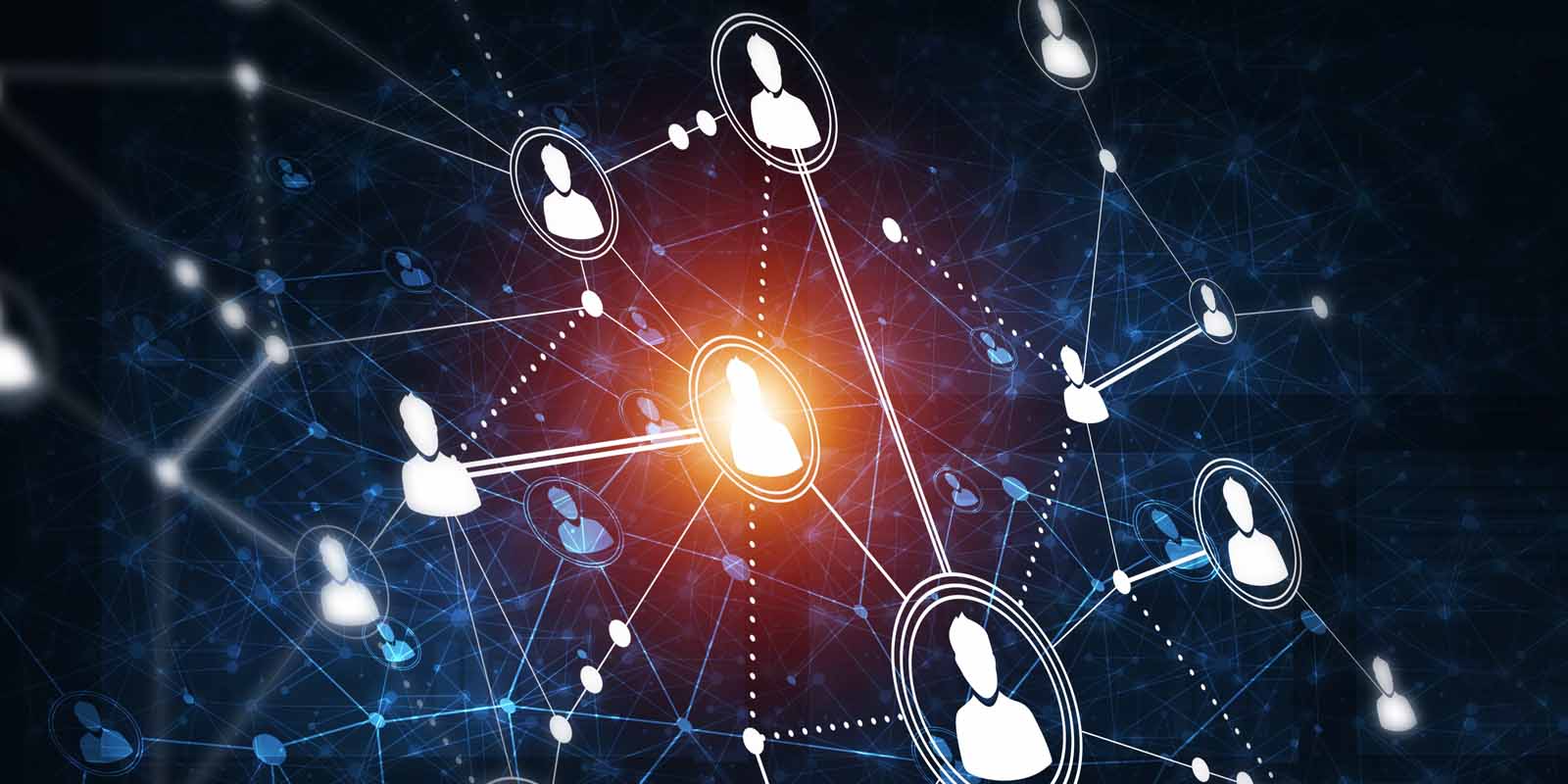 ---
---
November 13, 2017
If you are trying to convert a prospect into a client, it helps to have a mutual connection with the decision maker. A common colleague can provide a warm introduction, a referral, and foster a general sense of trust. These benefits are invaluable for developing relationships of any kind, and especially so for those between potential buyers and sellers, which might otherwise feel cold or uncomfortable. While there are countless books and seminars on persuasion and selling techniques, personal connections are by far one of the simplest and most powerful resources. But of course, not all connections are equally valuable.
In order to maximize your connections to potential prospects, is it better to know board members or CEOs? What about C-suite executives in general? Which corporate roles tend to be the most connected, and may therefore add the most value to one's network? A recent study utilized Equilar BoardEdge, a database of over 1.5 million unique executive connections, to explore the above questions.
The study found that executives of all types with no board experience have on average 14.4 connections to other executives and board members, with a connection defined as overlapping work experience at the same company. More specifically, current or former C-suite executives without board experience still tend to be connected to just 14.4 individuals. Apparently reaching the C-level does not significantly expand an executive's network.
In contrast, even those who lack C-suite titles but who have served as a director have an average of 22.3 connections—more than double that of executives who never sat on a board. Even CEOs' networks suffer without director experience: Those without a directorship under their belts have only one-third as many connections as those who do have such experience. Board members are so well-connected that even individuals without any executive work history at all still enjoy an average of about 22 first-degree contacts. Those who have C-suite and director experience have the widest networks, with an average of 30.5 connections.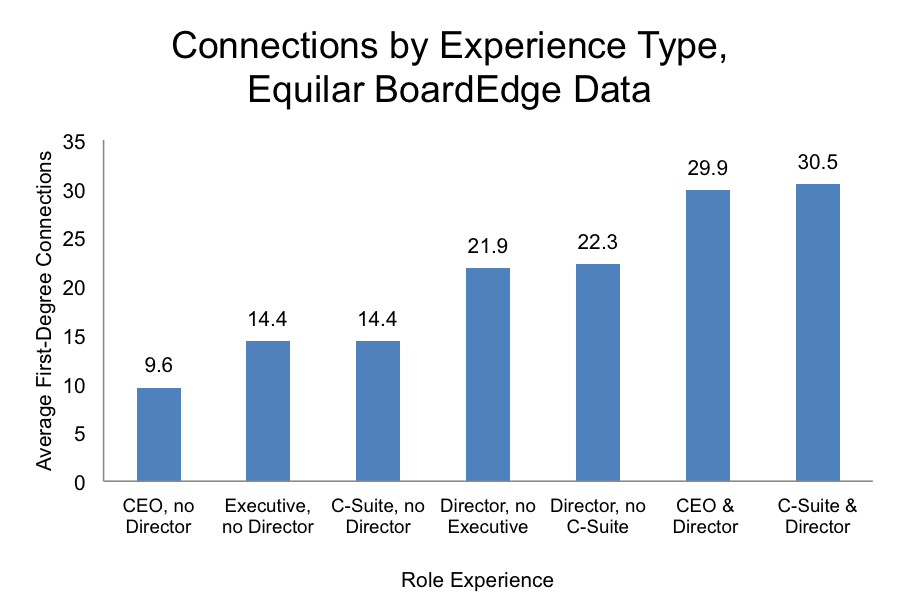 Why might directors accumulate larger networks than their non-boarded peers? A few possible explanations emerge. First of all, directors' more varied work histories allowed them more opportunities to accumulate professional relationships. Unlike executives, they can serve multiple companies simultaneously, so their contacts are not confined to a single organization. Furthermore, having a large network may increase one's chances of obtaining a seat. For example, if an executive maintains many contacts, she is more likely to hear of opportunities and come up in conversations about board refreshment.
Regardless of the cause, the correlation between director experience and number of first-degree connections exists and may be leveraged for business development. If the size of your network increases your likelihood of influencing prospects, then the more board members you know, the better your odds.
---
For information regarding the studies referenced in this post and to purchase the underlying datasets, or to learn more about Equilar's Research Services, please contact the Equilar research team at researchservices@equilar.com.
---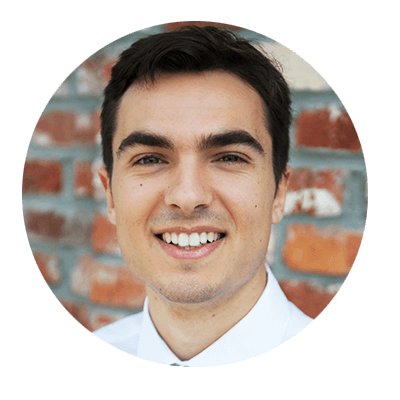 Andrew Abeles, Research Analyst at Equilar, authored this post. Please contact Dan Marcec, Director of Content & Communications, at dmarcec@equilar.com for more information on Equilar research and data analysis.
---