Equilar Institute
Blog Home
Cybersecurity Expert Scott McGregor Joins Equifax Board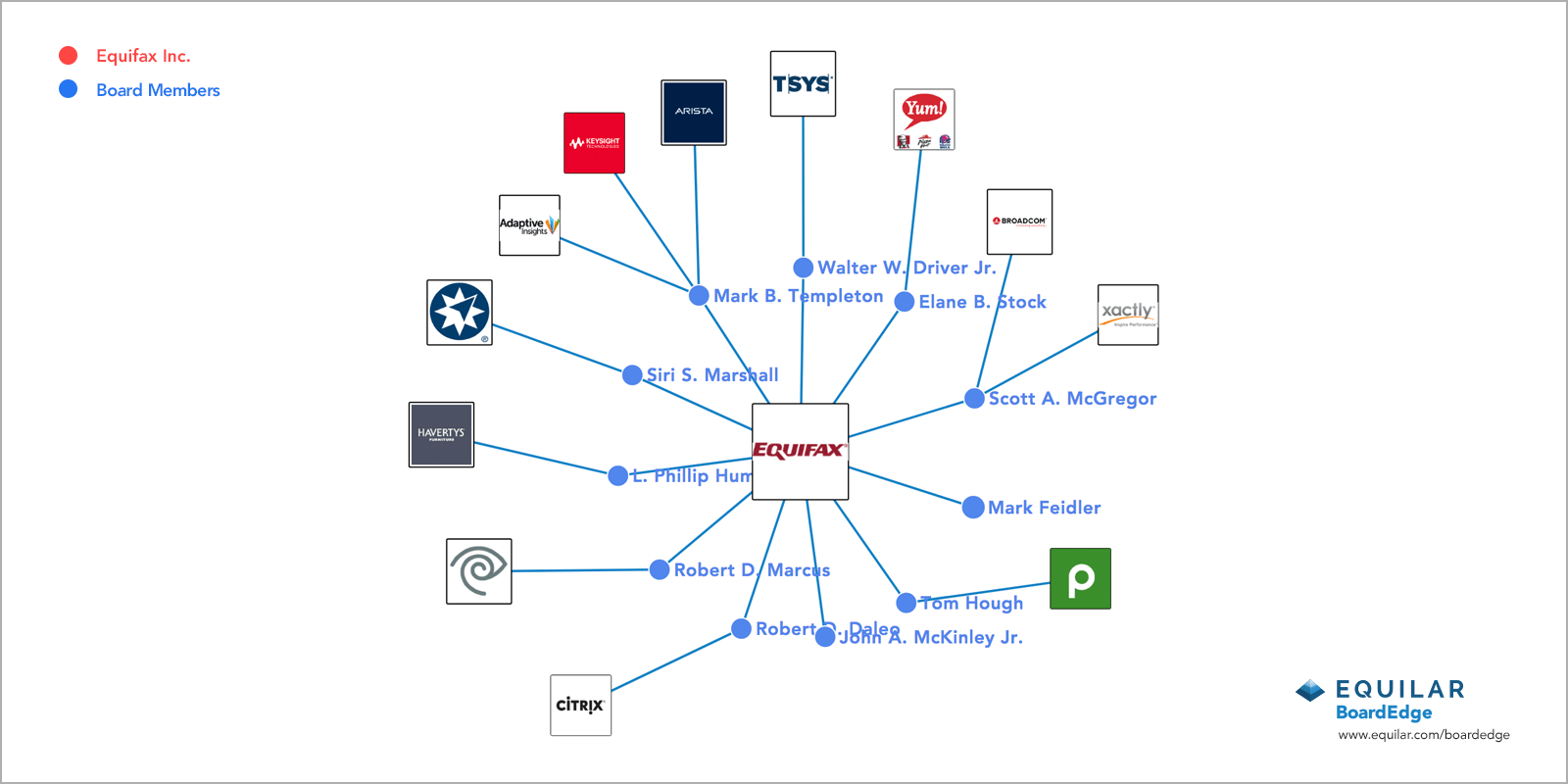 ---
---
November 6, 2017
In light of the recent data breach that affected millions of American consumers, Equifax announced in a statement that it has added seasoned cybersecurity expert Scott McGregor to its board.
Equifax came under scrutiny in September when hackers gained access to company data that impacted sensitive information for 143 million American consumers, including Social Security numbers and driver's license numbers, The Wall Street Journal reported. The attack was one of the largest of its kind, and Equifax has since made an effort to ensure it does not take cybersecurity lightly.
The addition of McGregor to the Equifax board is a definite step in this direction, and the company believes he brings value in the effort to tighten its cyber defense.
"We are very pleased to add Scott McGregor—an exceptional leader with broad executive management experience and extensive data security, cybersecurity, information technology and risk management experience—to our Board of Directors," said Non-Executive Chairman, Mark L. Feidler in a statement. "Scott will be an invaluable resource for the Board as it continues its focus on strengthening the Company's data protection systems and cybersecurity defenses and rebuilding the trust of consumers, customers, shareholders and other stakeholders."
McGregor previously served as President and Chief Executive Officer at Broadcom, and he currently sits on the boards of Broadcom and Xactly. In addition to his extensive background and experience, McGregor brings a wealth of connections to the Equifax board, some of whom are also experts in the cybersecurity realm. According to Equilar BoardEdge data, McGregor has established 74 connections to board members and executives across 56 unique companies. To further examine data on McGregor's connections, click the image or button below to view his connections profile.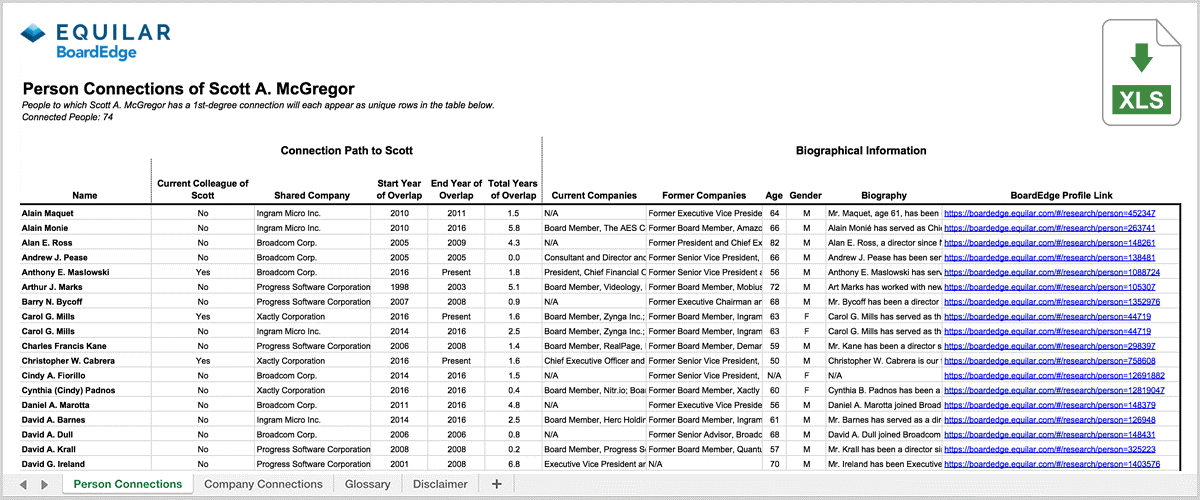 Download Executive and Board Connections
McGregor's experiences and network in the cybersecurity field are likely to bring the Equifax board a needed assistance in preventing any future threats, as the company is in an information-sensitive industry. While Equifax will be under a spotlight for the immediate future, the addition of McGregor sends a strong message its customers and shareholders that the company is making a commitment to the protection of its data.
---
Reach out to Equilar to learn more about BoardEdge connections or request a download of any of the CEOs or board members mentioned in this article, as well as any of the -plus executives and board members in the database. Include specific requests for individual downloads in the comment field.
---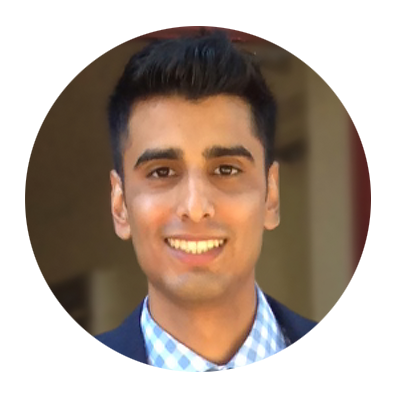 Amit Batish, Content Manager, authored this post. Please contact Dan Marcec, Director of Content & Communications, at dmarcec@equilar.com for more information on Equilar research and data analysis.
---