Equilar Institute
Blog Home
Energy and Consumer Goods Sectors Lag in Board Diversity Disclosures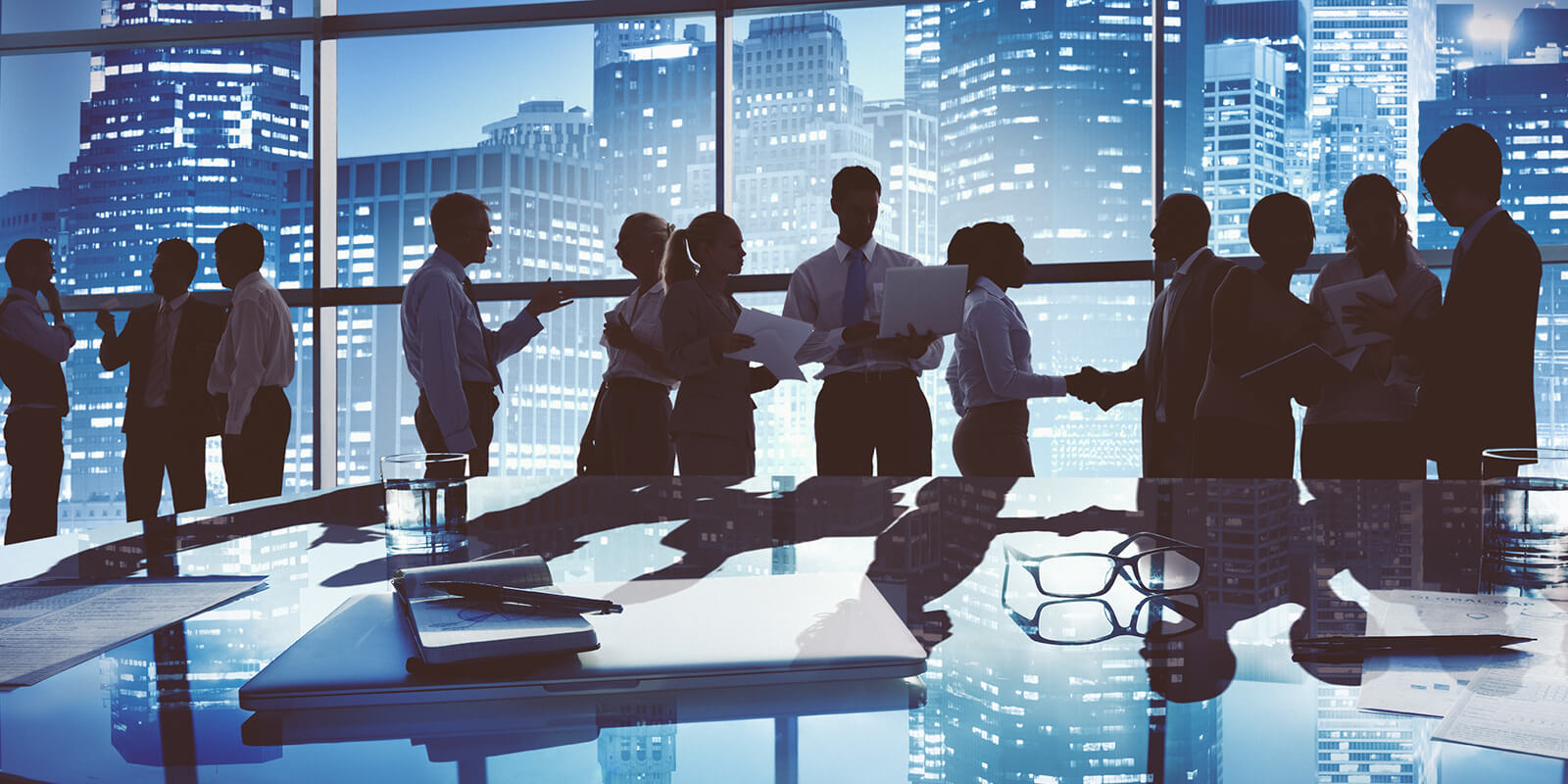 ---
---
September 12, 2017
As diversity on public company boards becomes an increasingly hot-button issue, more than 40% of the largest U.S. companies by revenue are disclosing their board's composition in terms of gender, race or ethnicity, according to a new report from Equilar, Board Composition & Director Recruiting Trends, which featured commentary from KPMG's Board Leadership Center and Semler Brossy Consulting Group.
Data on board diversity is scant, given that there is no requirement for public companies to disclose this information about their directors. However, in an effort to represent a diversifying base of shareholders, employees and customers, many companies are making the effort to include the diverse backgrounds and experiences of their board in annual proxy statements, which serve as nomination cards for shareholders to vote for company boards of directors.
According to the Equilar report, more than 40% of companies overall in the Equilar 500—a group of companies comprising the largest U.S.-listed public companies by revenue, weighted by industry sector to resemble similar large-cap indices—disclose some level of diversity on their boards of directors. Just over 45% of companies disclose composition with respect to gender, and 39.8% of companies disclose diversity in terms of ethnicity or race.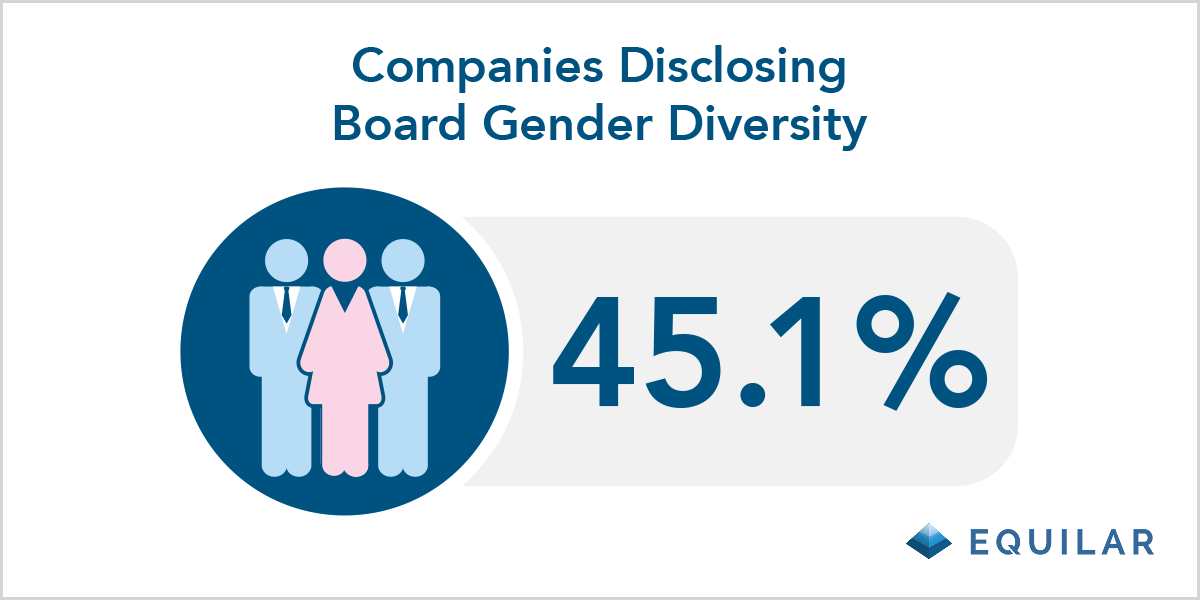 "It's easy to look at this data and say that companies disclosing diversity information voluntarily are the ones with a good story to tell," said Belen Gomez, Senior Director of Board Services for Equilar. "Shareholders and other observers have only company disclosure to reference when seeking information about board diversity, and the more transparency we see on this critical topic, the more it will drive others to engage."
The study manually researched each proxy statement of Equilar 500 companies in 2017 to determine the results. These disclosures can vary widely, but they all explicitly included information the pointed to the number or percentage of directors that have a diverse background in these categories.
For example, disclosures such as UPS specifically included the background of individual directors:
"Our 12 director nominees include a diverse range of individuals, including three women, one African-American, two nominees who are European and a nominee who spent his entire career in Asia. We also have a great degree of age diversity among our nominees, with our directors' ages ranging between 46 and 71 years." (Proxy statement filed 3/13/17, p.13)
Meanwhile, others had a more general overview, such as Johnson & Johnson:
"Diverse Identities = 50% Women, Hispanic, and African-American Nominees" (Proxy filed 3/15/17, p.15)
Regardless, these types of disclosures—while not yet a majority—have become relatively common.
"Study after study has demonstrated a positive association between business results and boards that include women," said Susan Angele, Senior Advisor, Board Governance, KPMG's Board Leadership Center. "While racial and ethnic diversity are equally important to strong business results, there have historically been challenges to similar research due to smaller sample sizes and lack of disclosure. As an additional measure of diversity, sexual orientation has even less visibility. The research does show that diverse teams tend to perform better overall, and as disclosure of these facets of diversity becomes more common, the amount of research confirming the association between board diversity and long-term value is likely to increase."
When broken down by industry sector, the results varied. The industrial goods sector was unique in the fact that half of companies disclosed gender diversity in board composition. Industrial goods companies were also the second-most prevalent to disclose ethnic and racial diversity, trailing healthcare by a small margin. Meanwhile, the basic materials sector—which includes energy and oil & gas companies—was the least likely to disclose any form of diversity. Notably, fewer than one-third of consumer goods companies disclosed racial or ethnic diversity on their boards, the only other sector besides basic materials to be lower than the overall index average.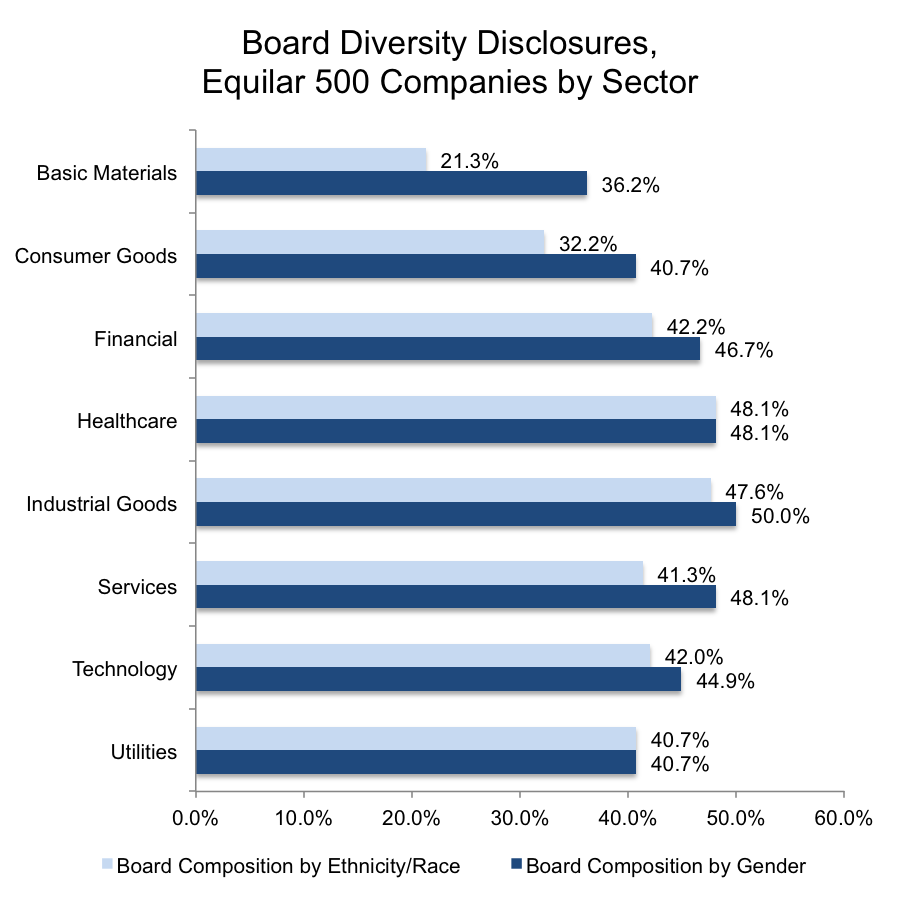 "If it once was a check-the-box exercise, board diversity is now a business priority," said Blair Jones, Managing Partner, Semler Brossy Consulting Group. "Boards understand the importance of diversity in fostering better conversations, better representing employee and customer perspectives, and driving better results. Boards want the benefit of diverse experiences, and are becoming more open to sourcing them from less traditional backgrounds."
Please click here
to request a copy of the full report.
---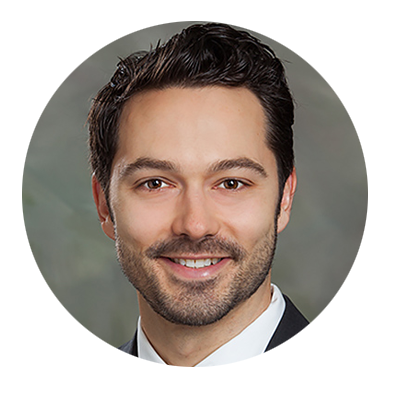 Dan Marcec, Director of Content and Communications at Equilar, authored this post. Please contact him at dmarcec@equilar.com for more details on Equilar research and data analysis.
---
---