Knowledge Center
Blog Home
Equilar Blog
---
Nearly 60 Boards Have Added Women for the First Time in Five Years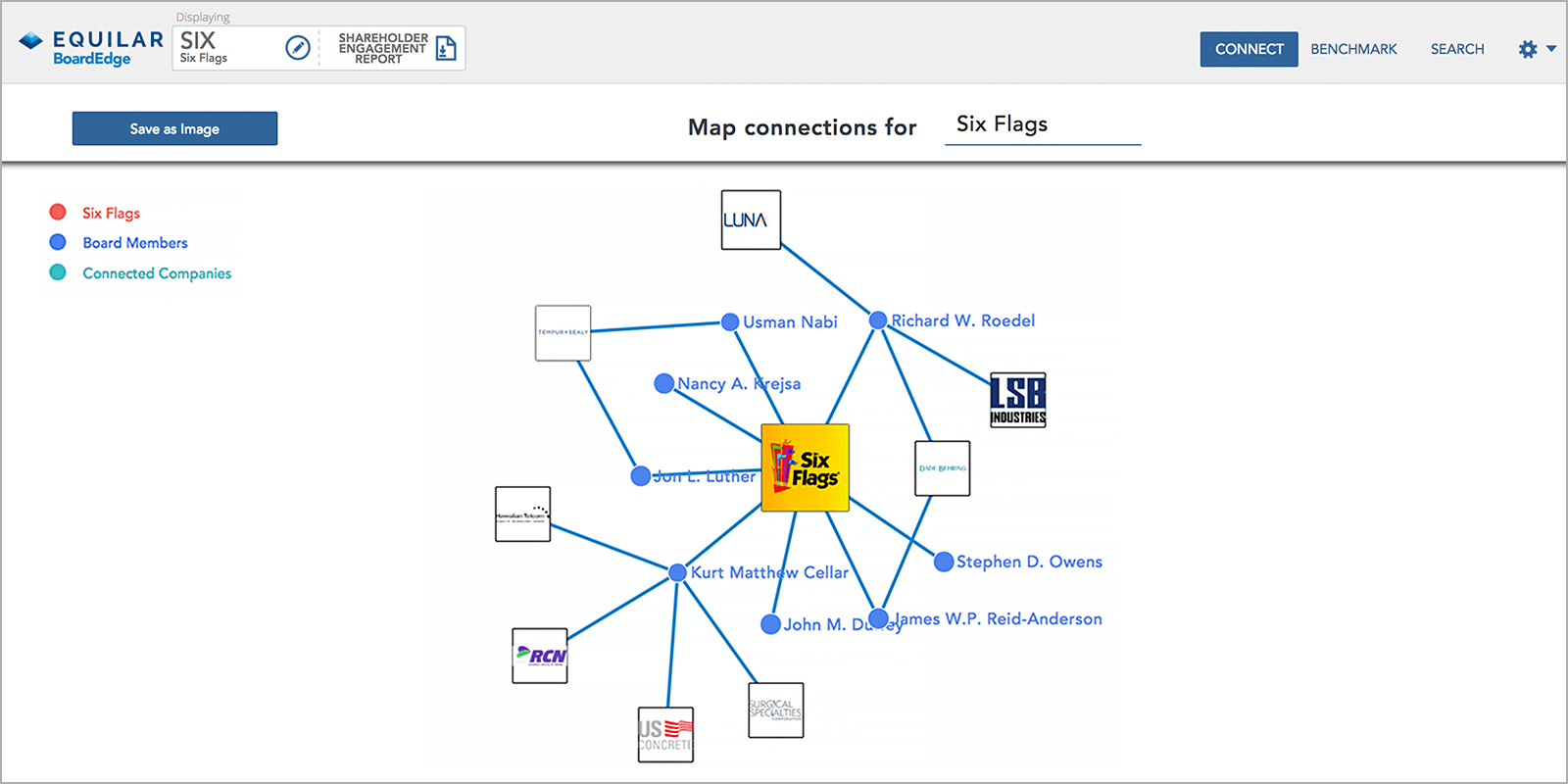 ---
March 06, 2017
-The Wall Street Journal , "Dozens of Boards Excluded Women for Years," December 27, 2016
Discussions around boardroom diversity often have a gloomy outlook, considering the slow progress that many quantitative assessments have shown. Whether it is the lack of disclosure around ethnic or racial diversity, or plodding growth in terms of gender diversity on boards, investors and other governance observers have growing concerns about whether talk about board refreshment and diversity is simply idle chatter.
At the request of The Wall Street Journal, Equilar conducted an in-depth study of the largest 1,500 companies in the Russell 3000, finding that 76 had gone at least 10 years without having a woman on their boards as of December 22, 2016—which prompted the quote leading off this article.
What the article did not cover is that the original study, conducted in November 2016, had 78 companies on it. In the time between the initial study and the article's publishing in December 2016, two companies added a woman to their boards for the first time in over a decade. Since then, a company that was highlighted in the WSJ article—Six Flags Entertainment—joined the ranks of companies that added females for the first time in more than a decade. Nancy Krejsa, the company's Senior Vice President of Investor Relations and Corporate Communications, was added to the board in February 2017.
(Editor's note: The Equilar Board Map in the featured image shows the members of Six Flags' board of directors and connections to the other boards on which they serve. For data and insights on board composition and the professional connections of more than 150,000 executives and board members, learn more about Equilar BoardEdge.)
The Equilar GDI also highlighted this trend. In 2016, 58 companies in the Russell 3000 overall added a female to their boards, thus including a woman director for the first time since at least 2011. Two of those companies, Ramco Gershenson Properties Trust and Silicon Graphics International, added two female board members each, catapulting both boards to more than 20% female representation.
Overall, the number of new female directors has been increasing not only in pure numbers but also in the percentage of new directors added. In 2014, 398 female directors were added to Russell 3000 boards, or 17.8% of board seats filled. In 2016, that number increased to 580, accounting for 21.4% of all open board seats.
Beyond being statistically notable, the Six Flags appointment provides an interesting case study in board recruiting and refreshment. It's relatively unusual to add an insider to the board in general—for example, nearly 85% of directors in the S&P 500 are independent. Furthermore, NYSE listing requirements, for example, dictate that members of the "big three" board committees must be independent of the company. As a result, Krejsa would be unable to serve as an audit, compensation or nominating and governance committee member.
At the same time, looking at qualifications beyond who is a CEO or CFO—where there are still a dearth of females—has become a more common practice in expanding the pool of qualified candidates to find more diverse directors. Krejsa's experience in investor relations and communications will likely be a key facet of the company's shareholder engagement efforts.
More broadly, while diversity advocates will certainly applaud these companies who have made progress, they will also be keeping close watch. Adding one woman for the sake of doing so—the "one and done" method, as it's referred to—will not support the drive to gender parity, so it will remain to be seen how these companies perform, how their shareholders react and how they approach board composition in the future.
---
For more information on Equilar research and data analysis, please contact Dan Marcec, Director of Content & Communications at dmarcec@equilar.com. Alex Knowlton, Research Analyst, contributed to this post.