Equilar Disclosure Watch: Telling Your ESG Story
April 30, 2020
Daniella Gama-Diaz
---
---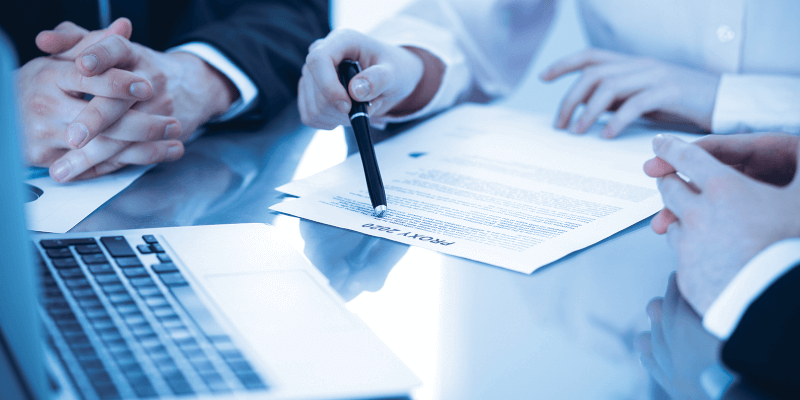 As proxy season continues, companies are highlighting their governance policies and compensation practices through disclosures. As shareholders push for more transparency and communication, companies are being mindful of how they disclose and present pertinent information. As seen in the recent Equilar report, Preparing for Proxy Season 2020, many companies are electing new ways to effectively showcase their policies to shareholders, such as eye-catching visuals, clear lists and increased detail. This Equilar feature highlights a number of disclosures from the 2020 proxy season.
Disclosure Example 1
Alkermes plc (ALKS)
The Alkermes disclosure provides a clear layout of a detailed plan to conduct director evaluations. As seen in the recent Equilar report, Board Composition and Director Recruiting Trends 2020, more frequent board refreshment has interested investors in recent years. As new skills are needed in the boardroom, shareholders seek directors that can not only keep up with changing business needs, but are also a reflection of the diversity initiatives of corporate America as a whole. This graph outlines to readers the steps the company will make to ensure that directors are up to date and qualified for the job.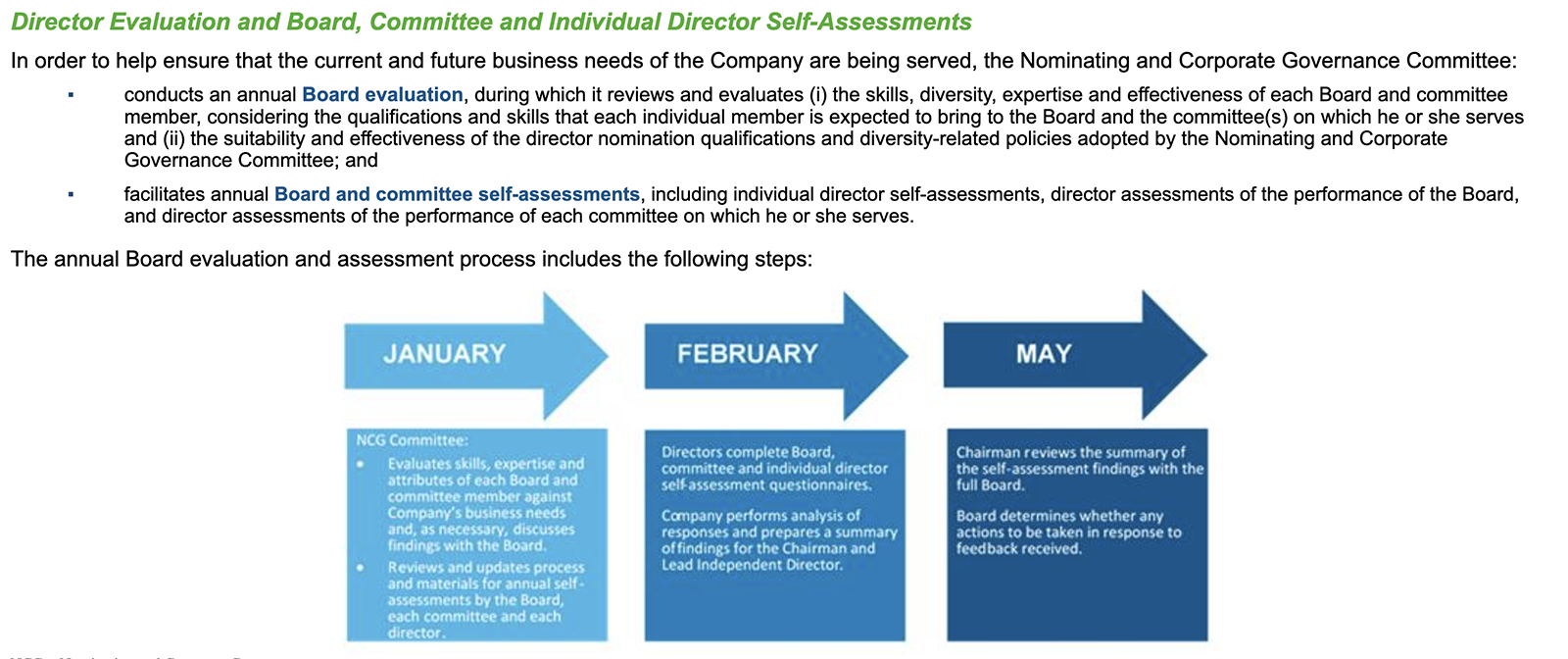 Disclosure Example 2
KeyCorp (KEY)
The KeyCorp disclosure is especially unique in that it tells a pay story that is usually unclear in a visual and informative way. Generally, the summary compensation table is included with accounting regulations, which is not effective at showing the relationship between pay and pay period, and target pay and realizable pay. This may create a disconnect for shareholders, and may not convey the necessary information in a way that is intuitive. By including an alternative pay graph, all related information is laid out in a way that shows the relationship between components, is easy to understand and is organized.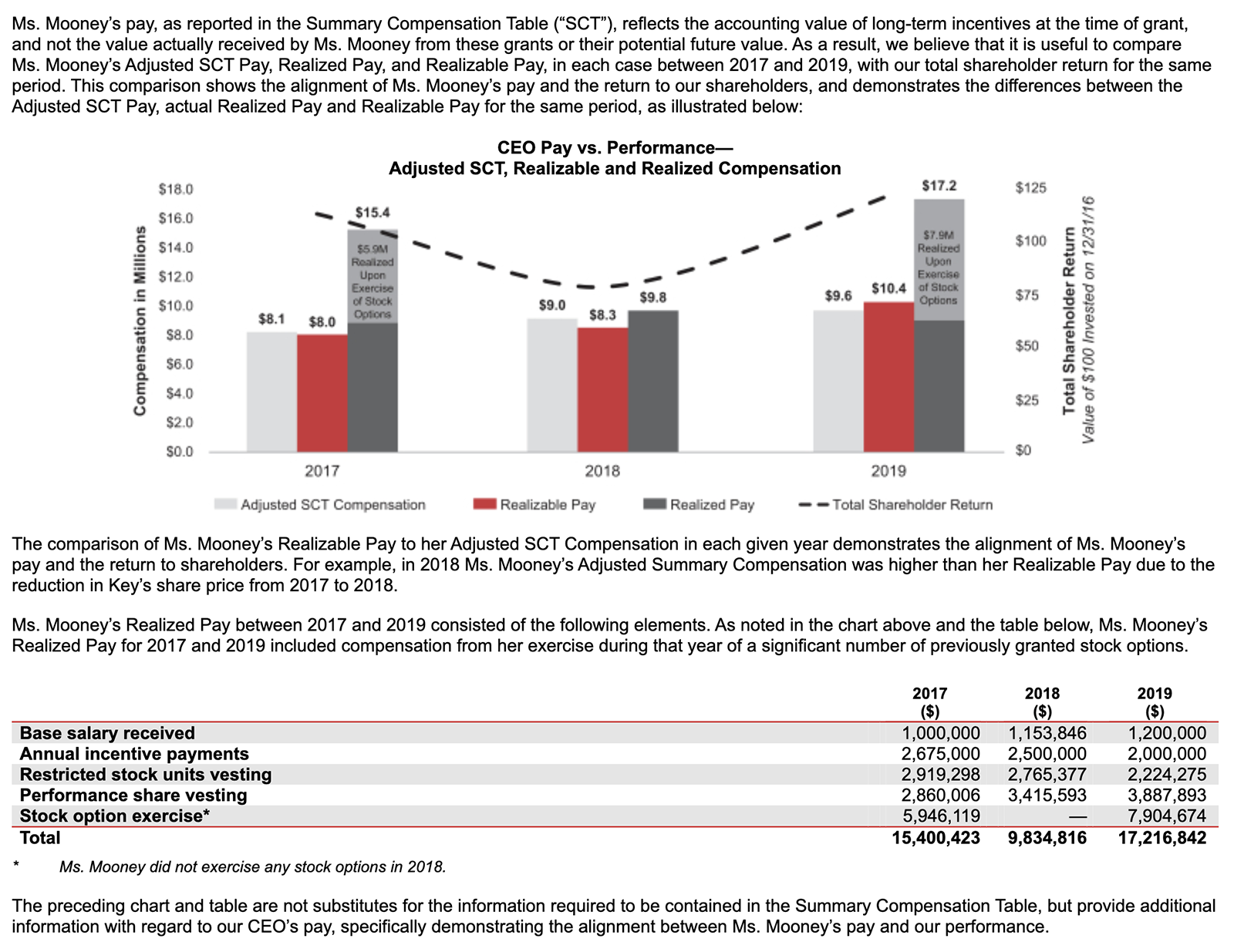 Disclosure Example 3
Apache Corp (APA)
The Apache Corp disclosure shows how companies are increasingly including environmental, social and governance (ESG) topics in their proxies, and tying these metrics to performance. For some industries, especially energy, companies may be more poised to disclose ESG metrics as they are more relevant to their regular business activities and strategy. Furthermore, investors may be more likely to want to see how an energy company is making efforts to improve their ESG initiatives. This disclosure specifically shows a greater inclusion of carbon based metrics with increased weighting. Shareholders may see an increase in incentives for ESG initiatives.

Disclosure Example 4
Kilroy Realty Corporation (KRC)
The Kilroy Realty Corporation disclosure is another example of the increasing prevalence of ESG metrics in business strategies and disclosures. This disclosure shows how the previous ESG initiatives have been expanded, as well as performance being more closely tied to these goals. Similarly, human capital initiatives, including diversity, have been expanded. This may reflect the increasing trend of shareholders caring more about diversity in the boardroom and executive suite.

Disclosure Example 5
Ventas, Inc. (VTR)
The Ventas disclosure shows that the company is ahead of the trend in terms of diversity, as they listen to their shareholders and add more weight to diversity initiatives. Although it is more common to see diversity metrics in annual plans, the Company has elected to add a weighted diversity metric to their long-term grant for 2020. In doing this, the Company has placed a higher emphasis on diversity, as well as ESG initiatives, as part of their regular business strategy.

Disclosure Example 6
Exxon Mobil Corp. (XOM)
The Exxon Mobile disclosure is an excellent example of companies adding more visual elements to their disclosures. Specifically, the Company wanted to convey exactly how they have been conducting shareholder engagement throughout the year. By providing a clear and visual chart such as this, investors can see exactly how the Company has engaged with shareholders, the results of these engagements and who they reached out to. This can then open the conversation further to see how shareholders perceived the engagements, and what they would like to see improved.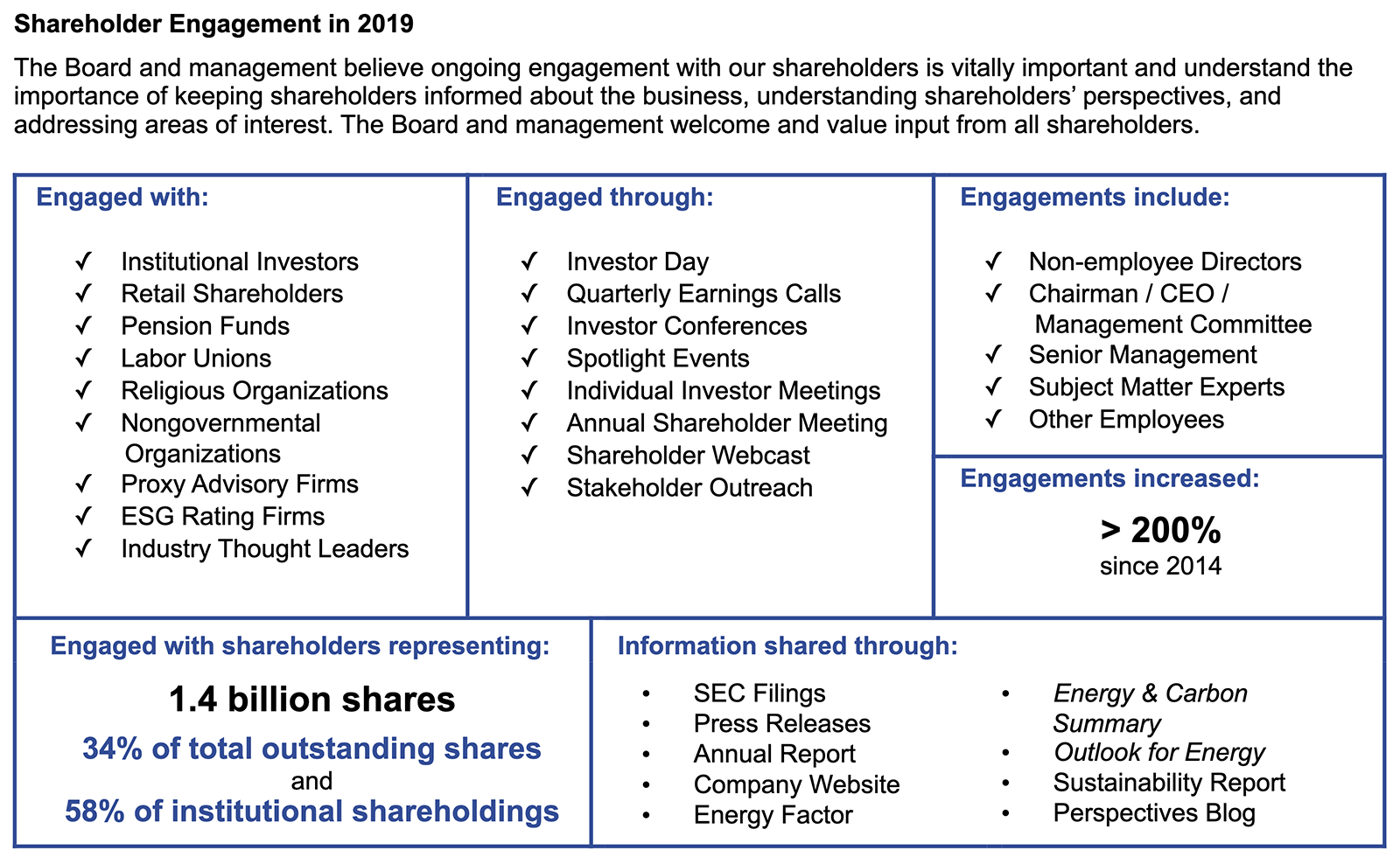 ---
Equilar conducted a survey at the beginning of this webinar broadcast to see how companies were making changes. While most companies have not yet made changes, we expect to see changes in the coming weeks. Several companies have already included COVID-19 provisions in their disclosures, as seen in an ongoing Equilar study.
Please contact info@equilar.com or your account manager to view results from the survey.
---
Contact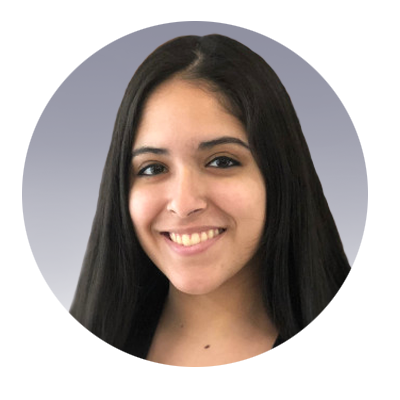 Daniella Gama-Diaz,
Associate Editor at Equilar
Daniella Gama-Diaz, Associate Editor at Equilar, authored this post. Please contact Amit Batish, Manager, Content & Communications, at abatish@equilar.com for more information on Equilar research and data analysis.
---
---
---