Knowledge Center
Blog Home
Equilar 100 Companies Feature Few Female Board Leaders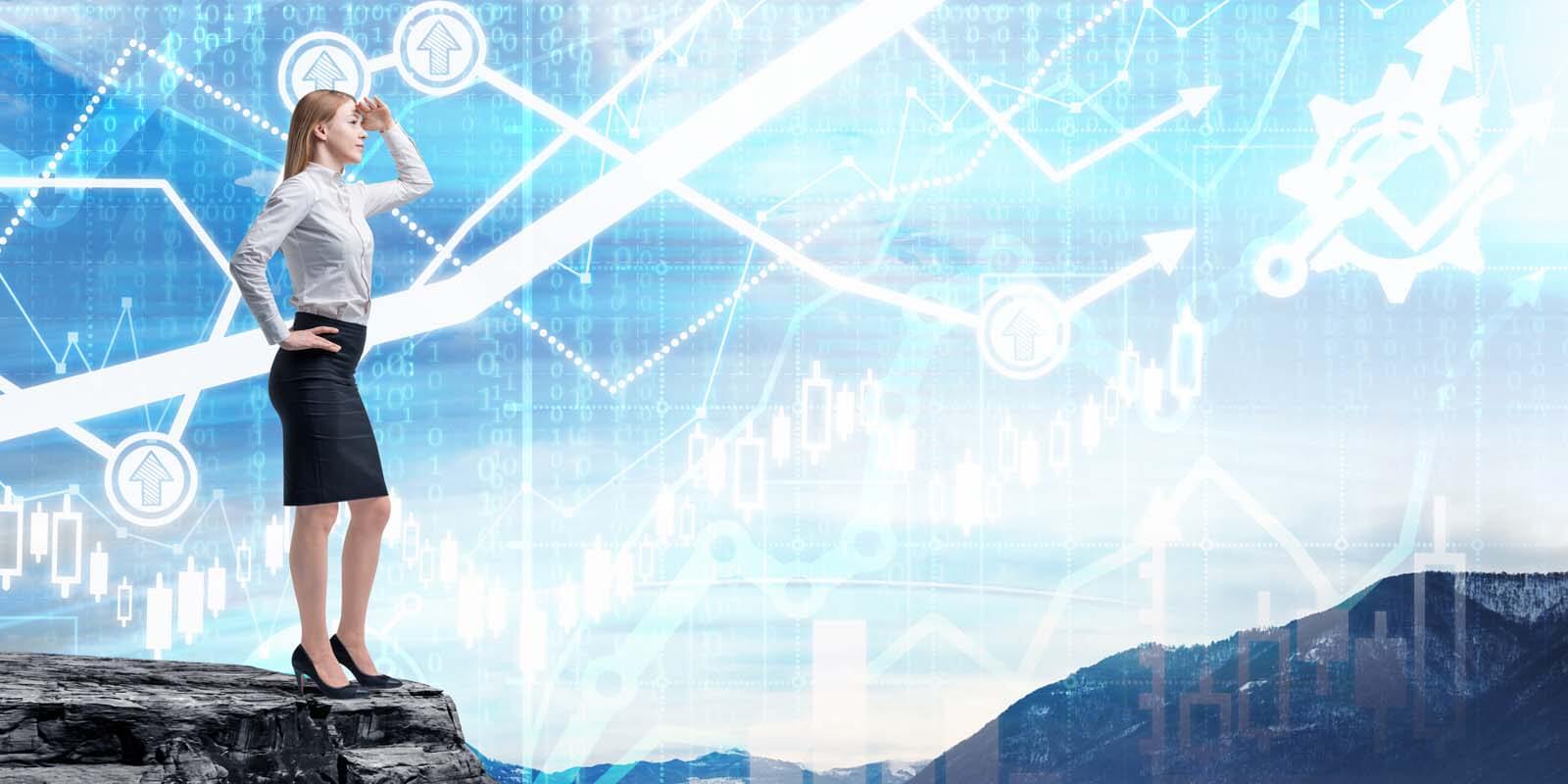 ---
---
May 01, 2017
While overall representation of female directors at Equilar 100 companies is above average, only 9%—or nine companies total—have women serving as chair of the board.
There are also just nine female CEOs at Equilar 100 companies, which makes sense since six of the companies included in the study have a woman in the CEO-Chair position. Therefore, overall, just three companies have women presiding as the non-executive chair of the board—HP, Hewlett Packard Enterprises (HPE) and Sysco. HP and Sysco both have male CEOs, and Meg Whitman, who is president and CEO of HPE, is also chair of the board at HP.
Put another way, just two of 91 companies with male CEOs also have a female chair of the board. The list of companies with female board chairs is below.
| | | | | |
| --- | --- | --- | --- | --- |
| Company Name | Board Chair | CEO-Chair | Non-Exec Chair | % Women on the Board |
| HP INC | Margaret C. Whitman* | | Y | 41.7% |
| HEWLETT PACKARD ENTERPRISE CO | Patricia F. Russo | | Y | 35.7% |
| SYSCO CORP | Jacquelyn M. Ward | | Y | 21.4% |
| LOCKHEED MARTIN CORP | Marilyn A. Hewson | Y | | 33.3% |
| MONDELEZ INTERNATIONAL, INC. | Irene B. Rosenfeld | Y | | 30.8% |
| PEPSICO INC | Indra K. Nooyi | Y | | 28.6% |
| GENERAL DYNAMICS CORP | Phebe N. Novakovic | Y | | 27.3% |
| INTERNATIONAL BUSINESS MACHINES CORP | Virginia M. Rometty | Y | | 23.1% |
| DUKE ENERGY CORP | Lynn J. Good | Y | | 14.3% |
| | *Is also CEO of HPE | | | Source: Equilar |
The Equilar 100 is an annual study of the largest U.S.-listed companies by revenue to file proxy statements before April 1, which provides a "mid-proxy season" progress report. Thousands more public companies filed proxy statements in the month of April, and given that the Equilar 100 includes many of top-performing and most recognizable companies, this study typically provides a bellwether for trends that will come to bear in executive compensation and corporate governance in the coming year.
Overall, 274 out of 1,174 director seats at Equilar 100 companies were occupied by females, representing 23.4% of the total. As of their 2016 proxy statements, 21.3% of the S&P 500 boards were female, and just 15.1% of Russell 3000 board seats were occupied by females. The group of companies comprising last year's Equilar 100 list had 23.1% representation of females on their boards.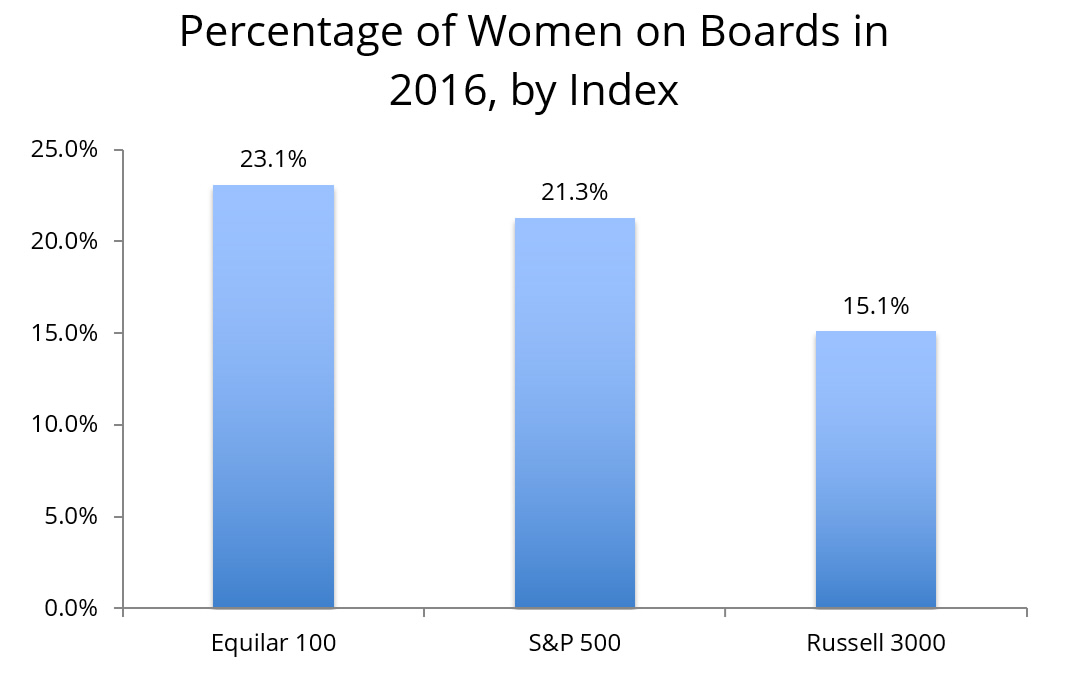 Two companies in this year's Equilar 100—Centene Corp. and U.S. Foods—had zero women on their boards, whereas all companies on the Equilar 100 in 2016 (including Centene) had at least one woman on their boards. By comparison, the S&P 500 counted seven companies that had no women in 2016, though it represented a lower percentage overall—1.6%—than the Equilar 100. Meanwhile, in 2016, 738 boards in the Russell 3000 had zero women, or nearly 25%. That number has come down considerably in the last year as more boards consider refreshment and succession planning strategies at the behest of shareholders, but the fact remains that a sizable portion of U.S. public companies—especially in the mid- and small-cap range—are still operating with all-male boards.
---
For information regarding the studies referenced in this post and to purchase the underlying datasets, or to learn more about Equilar Research Services, please contact the Equilar research team at researchservices@equilar.com.
For more information on Equilar research and data analysis, please contact Dan Marcec, Director of Content and Communications—who also authored this post—at dmarcec@equilar.com. Dylan Lennard, product manager, also contributed to this post.
---