Knowledge Center
Blog Home
Equilar Blog
---
$200 Million for CSX CEO Would Be Highest in Last Six Years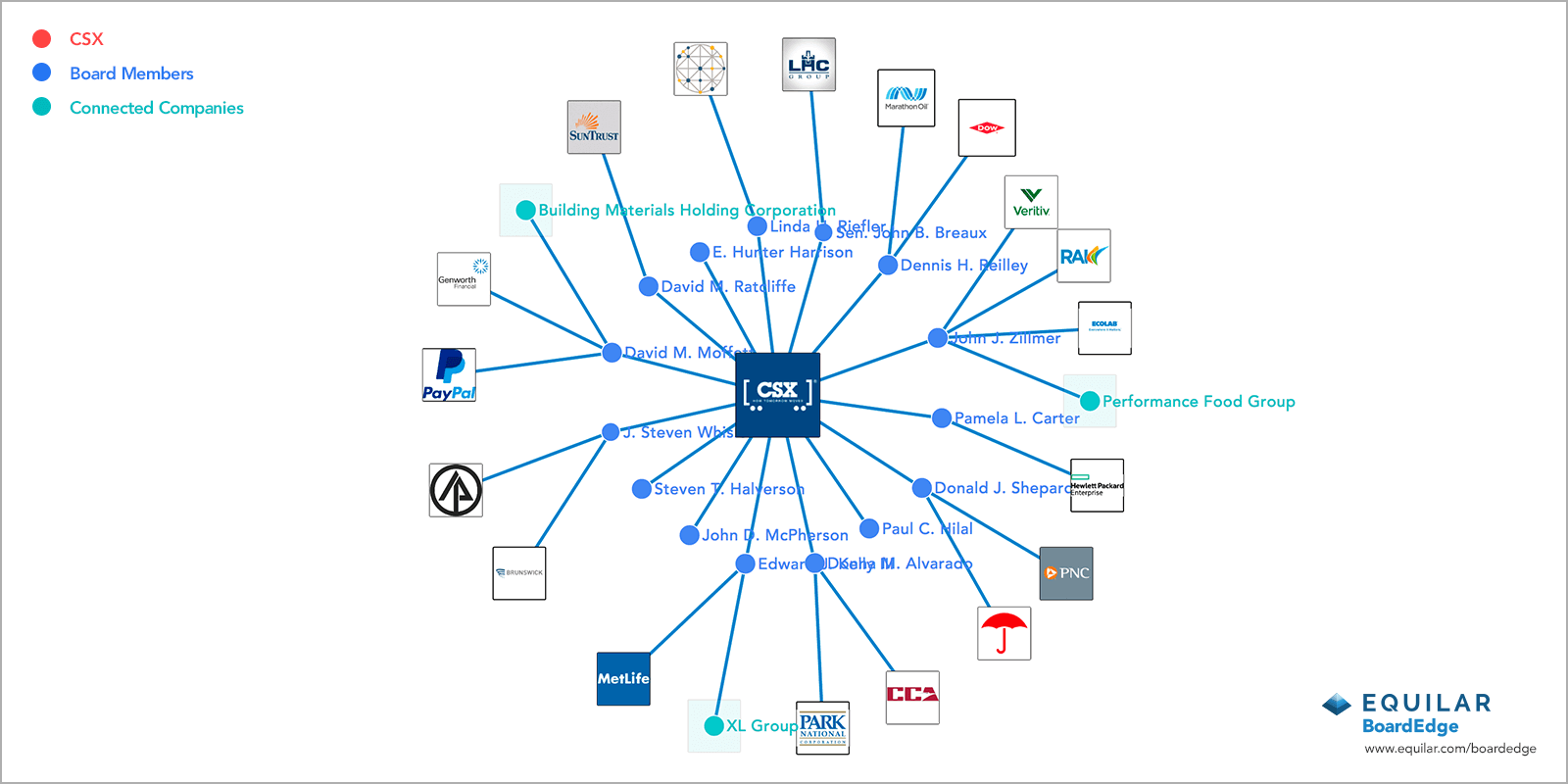 ---
March 17, 2017
Several weeks ago, U.S. railroad operator CSX Corp. announced that it had filled its vacant CEO position, signing up Hunter Harrison as its new chief executive. Harrison has a track record at railroad companies, having served in the same lead position at Canadian Pacific, Canadian National Railway Co. and Illinois Central.
The reasons CSX would want to hire Harrison are not surprising. His turnaround stories at other railroads are well-documented, even earning him "CEO of the Year" honors from Morningstar in 2013, Reuters reports. He also has the reputation of being extremely hands-on, offering much-needed support for a flailing corporation. The Reuters article also noted that the company was set to cut thousands of manager positions, was the least profitable major railroad in all of North America, and to add to it, saw two derailments in as many days after Harrison took the job.
What is unusual about the Harrison hire is his pay package and the circumstances surrounding it. If approved by shareholders at the company's annual meeting, his reported pay for 2017 would likely be well upwards of $200 million, which would make him the highest-paid CEO in the U.S. since Tim Cook received a $377 million pay package when he was appointed to run Apple in 2011. Since Cook, just four other CEOs at companies with more than $1 billion in revenue have received pay packages worth more than $100 million, according to the annual Equilar 200 study conducted in conjunction with the New York Times.
CEO Pay Packages Worth More Than $100 Million Since 2011

YEAR

COMPANY

CHIEF EXECUTIVE

TOTAL COMPENSATION

2011
Apple
Timothy D. Cook
$377,996,537
2011
Simon Property Group
David Simon
$137,206,818
2013
Cheniere Energy
Charif Souki
$141,949,280
2014
Discovery Communications
David M. Zaslav
$156,077,912
2014
Liberty Global
Michael T. Fries
$111,914,319
Source: Equilar
Bloomberg estimates pegged Harrison's total package at $230 million, including stock options worth $103 million, $2.2 million in salary and a $2.8 million bonus at target. In addition, Harrison is asking for $84 million to compensate for what he would have received from his old job—also known as a "make-whole" award—and up to $23 million to reimburse associated tax payments.
Beyond the actual pay agreement, the extenuating circumstances are also not exactly typical in a CEO succession scenario. Harrison has clearly stated that he will step away from the role if the pay package is not approved by shareholders, and CSX has acknowledged this position.
In addition, CSX shareholder and activist Mantle Ridge was instrumental in making the change, also earning a seat for founder Paul Hilal as vice chairman of the board. The CSX board will also add three new directors, bringing the total size to 13 members, Reuters reported. Among them, these directors serve 21 other boards, according to the Equilar BoardMap. (Notably, neither Harrison nor Hilal serve on another public company board.)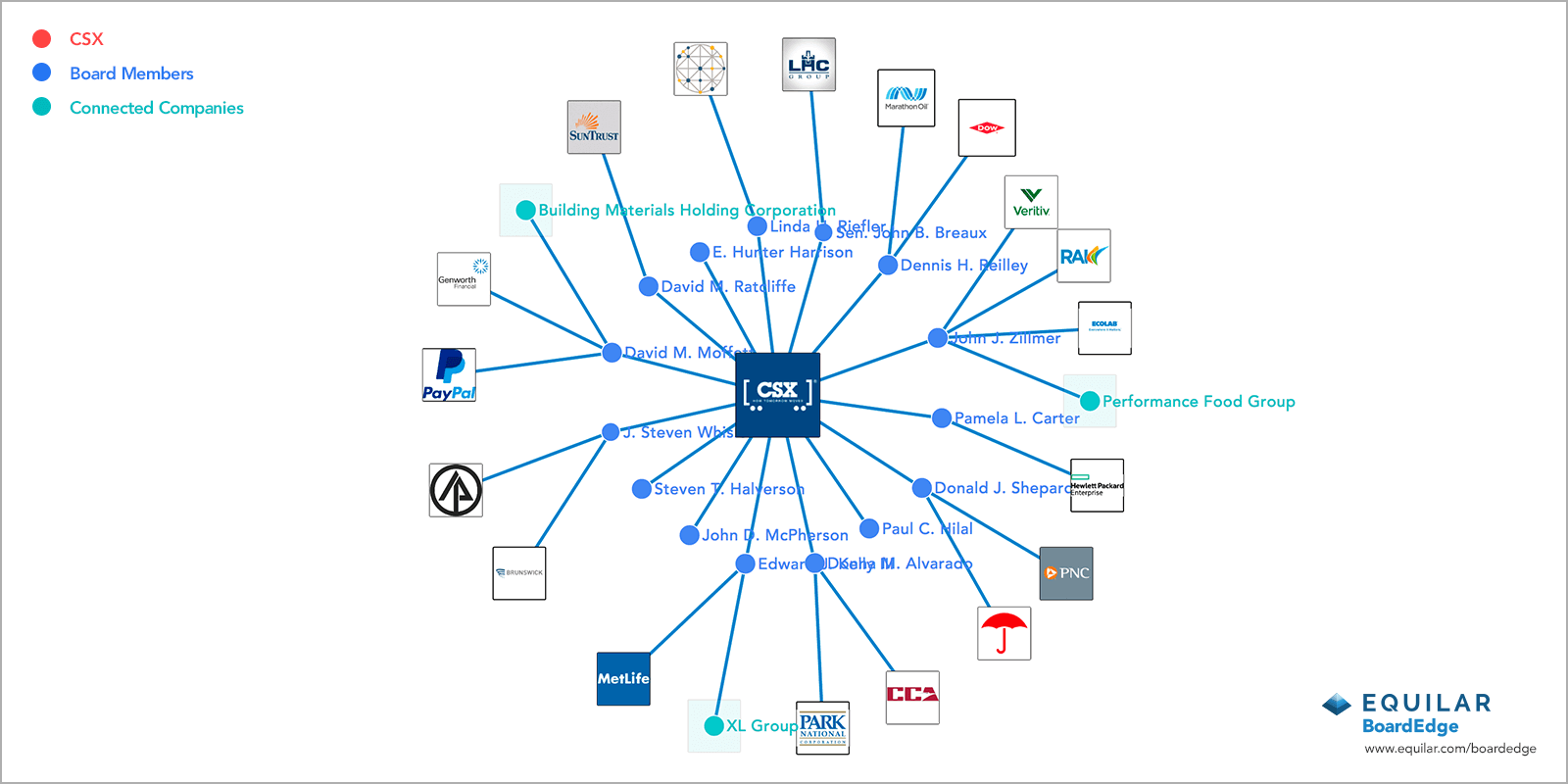 ---
For information regarding the studies referenced in this post and to purchase the underlying datasets, or to learn more about Equilar Research Services, please contact the Equilar research team at research@equilar.com.
For more information on Equilar's research and data analysis, please contact Dan Marcec, Director of Content & Communications at dmarcec@equilar.com.