Knowledge Center
Blog Home
Equilar Blog
---
California Boards Awarded for Progress in Gender Diversity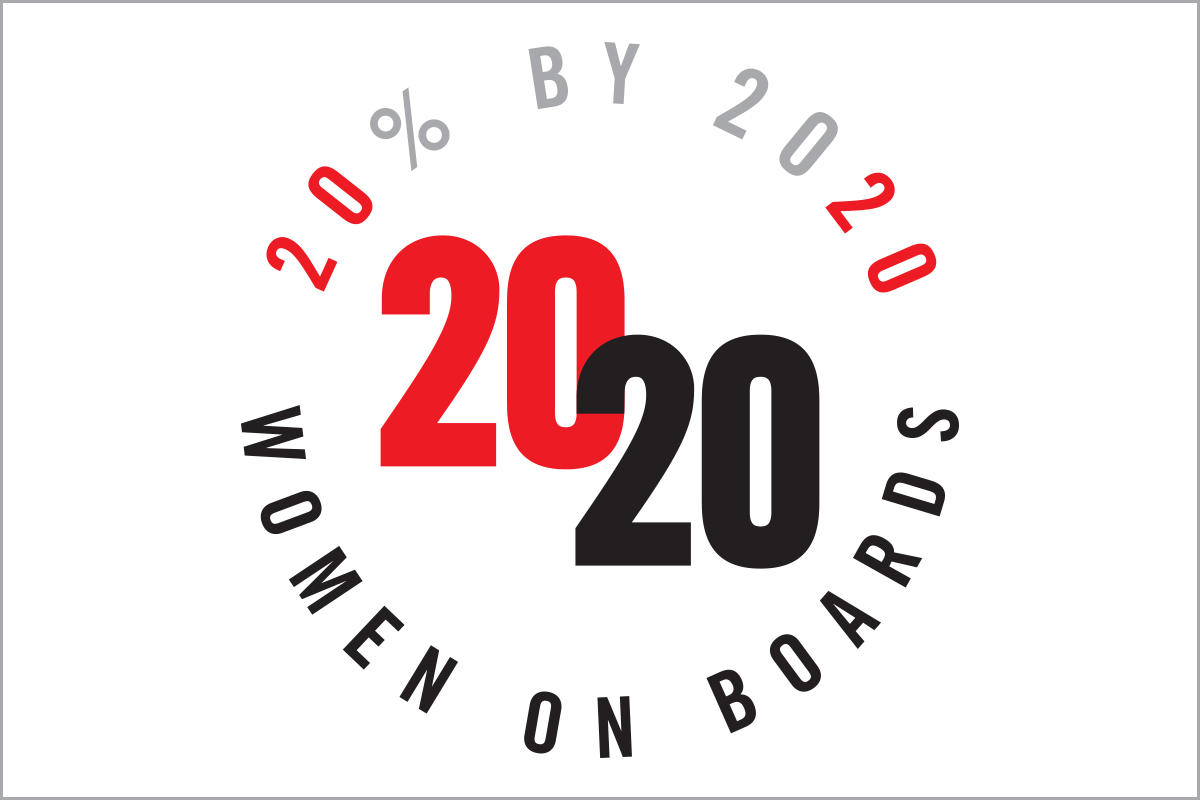 ---
November 18, 2016
In response to heightened shareholder scrutiny over the last several years, more than ever, companies are under pressure to promote diversity in their boardrooms, particularly gender diversity. 2020 Women on Boards hosted the 5th Annual National Conversation on Board Diversity in San Francisco on November 17, one of 19 events to help promote female representation on corporate boards held on that day.
2020 Women on Boards is a national campaign to increase the percentage of women on each individual U.S. company board to 20% or greater by the year 2020. Four Northern California companies were honored last night for surpassing 2020's 20% threshold and having the highest percentage of women in board leadership positions as of June 2016: Calithera Biosciences, Simpson Manufacturing Co., Zendesk and Netgear.
| | | |
| --- | --- | --- |
| Company Name | Leadership* Positions Held by Women | Women Directors |
| Calithera Biosciences Co. | 4 | 57% |
| Simpson Manufacturing Co. | 3 | 50% |
| Zendesk | 3 | 43% |
| Netgear | 3 | 33% |
| | *CEO, Chair, Lead Director, Audit Chair, Nom/Gov Chair, Comp Chair | Source: Equilar, June 2016 |
With efforts from organizations like 2020 Women on Boards, the percentage of women on boards has steadily increased in recent years. The 2020 Gender Diversity Index (GDI), based on analysis by 2020 Women on Boards, shows that women occupy 19.7% of Fortune 1000 board seats in 2016. This is an increase from the previous year, when female board representation was just 18.8%. Though the increase may be small, it is clear that the efforts of 2020 Women on Boards and similar organizations are having a profound impact on diversity in the boardroom.
California is a prime example of the progress being made across the U.S. Although California has yet to successfully meet the 20% threshold on all public boards overall, they are not far off. 2020 Women on Boards reported that of the total number of board members sitting on the 72 California companies in the 2020 GDI, 20.7% of them (or 154) were women. Since 2020's overall goal is not 20% female representation across California, but rather 20% representation on each individual board, they are still shy of the intended mark. These companies are just 37 women short of accomplishing 2020 Women on Boards' goal, according to the organization.
In order to provide further context on the progress of gender diversity on these boards, Equilar conducted an analysis of leadership positions held by women on California public company boards. The analysis found that only 6% of CEOs are women. Of the females who hold board leadership positions, 4% hold the position of chair, 7% are lead directors, 13% are nominating/governance committee chairs, 14% are audit committee chairs and 12% are compensation committee chairs.
Of the 581 public companies included in this study, just 34% have a woman holding any board leadership position. The 319 Northern California public companies differed slightly from the state-wide California statistics, with 39% of these companies having women in board leadership positions. Though this statistic may be disappointing to some, progress fuels organizations like 2020 Women on Boards to continue to educate people across the nation to create change through collective and individual action.
With continuous efforts on the part of 2020 Women on Boards and other organizations alike, California is on pace to accomplish the goal of having at least 20% of every board comprise women. Events like these continue to spark the conversation about boardroom diversity and are crucial in bringing this issue to the forefront of shareholders' and board members' attention to encourage them to take action.
---
The Equilar Diversity Network, which launched in September 2016, is the first and only platform combining gender and ethnic diversity board candidate registries, providing boards and their search committees with a single tool to identify and reference potential candidates with these diverse backgrounds. For more information, visit https://www.equilar.com/boardedge.html.
For more information on Equilar research and data analysis, please contact Dan Marcec, Director of Content & Communications at dmarcec@equilar.com. Laura Hart, associate editor, authored this post.