---
---
Noon - 8:00 PM
Summit Registration
Attendees may begin event registration check-in at 12:00 noon on Monday June 4th. If attending an off-site excursion, registration will remain open until 8:00pm for guest convenience.
6:15 AM - 3:00 PM
Golf Outing at StoneTree Golf Club (Option 1)
Join fellow Summit attendees for a golf outing at one of the SF bay's finest golf courses.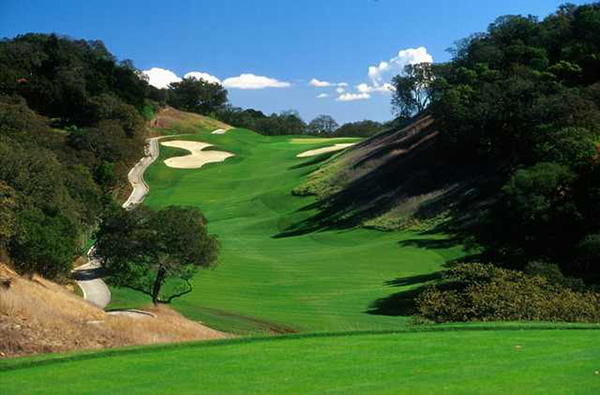 Roundtrip transportation will be provided from the hotel. Space is limited to 40 participants.
Sponsored by
11:00 AM - 5:30 PM
Alcatraz Island Tour and Experience (Option 2)
Join fellow Summit attendees for a sail and round-trip ferry to the historical Alcatraz island.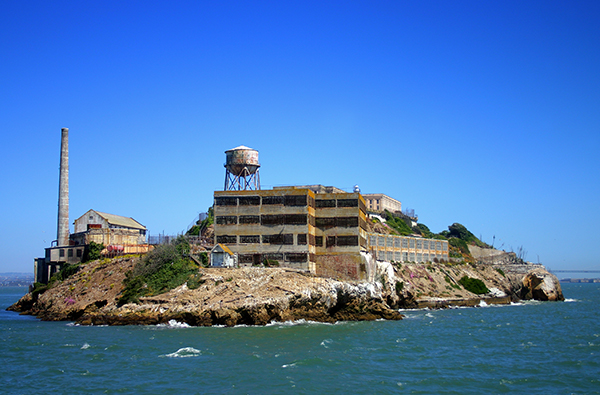 Roundtrip transportation will be provided from the hotel. Space is limited to 50 participants.
Sponsored by
5:30 – 7:30 PM
Partner Showcase/Exhibit Hall Opening and Cocktail Reception
Exhibit hall set-up begins at 5:30pm and will be followed by a cocktail reception.
7:00 – 9:00 PM
Welcome Reception & Entertainment
Summit kicks off with the opening night reception on June 4th, 2018. Dinner, drinks and entertainment rolled into a San Francisco themed experience for all attendees.
---
---
7:00 AM – 7:00 PM
Exhibit Hall Open
Tuesday June 5, the exhibit hall will be open for all attendees, vendors and sponsors from 7:00am - 7:00pm.
7:00 AM – 8:00 AM
Breakfast in Exhibit Hall
Breakfast and tea/coffee options will be available for all attendees from 7:00am-8:00am.
8:00 AM – 8:10 AM
Welcome Remarks – David Chun, Chief Executive Officer, Equilar, Inc.
David Chun, Founder and Chief Executive Officer of Equilar, will kick off the 9th Annual Executive Compensation Summit.
8:10 AM – 9:00 AM
Keynote - Former Enron Chief Financial Officer Andrew S. Fastow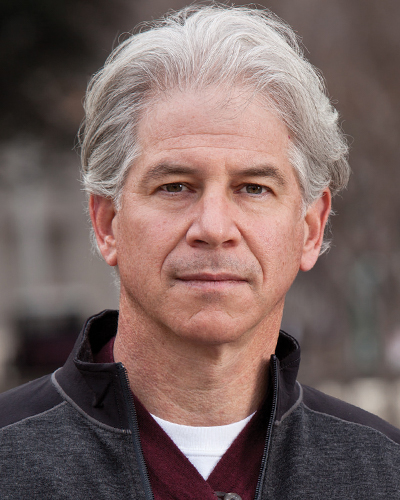 Despite today's more regulated and enlightened business environment, we continue to witness "Enron-esque" failures of corporate governance and compliance. Enron's former CFO will make observations about how the ambiguity and complexity of laws and regulations breeds opportunity for problematic decisions and will discuss what questions corporate directors, management, attorneys, fraud examiners and auditors should ask, in order to ensure that their companies not only follow the rules, but uphold the principles behind them.
9:00 AM – 9:45 AM
Point Counterpoint: Debating Compensation Practices
A set of compensation consultants and attorneys will debate some of the major executive compensation issues of the day. This high-energy deliberation will shed light on key considerations facing key governance principals.
9:45 AM – 10:15 AM
Refreshments & Networking Break in Exhibit Hall
Attendee networking is an integral part of the Summit with opportunities to build relationships and engage with other compensation and HR executives from across the country.
10:15 AM – 11:15 AM
Breakout Tracks (select one)
Reevaluating Compensation Disclosure and Shareholder Engagement

Based on the Equilar Governance Outlook 2018 and Innovations in Proxy Design reports - focused on proxy/CD&A communications around pay and performance.

Beyond the Norm: Maverick Plan Design

Given that equity compensation represents a significant portion of total executive compensation, is it surprising how homogeneous many equity programs are? With the advent of Say on Pay and the growing influence of shareholders and shareholder advisory groups, many companies quickly gravitated towards the "safe" path (RSUs and performance shares based on relative TSR – sound familiar?) A few brave souls break out of the box and offer a new twist on old favorites. Join this fascinating panel that addresses three variations for equity delivery, including SSARs, MSUs, and Choice plans, featuring Avery Dennison's MSU plan and Oracle's new equity choice program.

Executive Compensation: Breaking Norms in Abnormal Times

The panel, featuring Vanity Inc. and Time Inc., will discuss the tough decisions that Compensation Committees and Management teams have to make when the status quo is interrupted. Vantiv has announced an acquisition of WorldPay. This deal will double Vantiv's size and turn them into the global leader in credit card processing from what was a solely domestic business. The Committee is wrestling with tough decisions including: Integration of leadership talent, retention of key executives, international pay practices, merging of Board members and how to reward for the successful achievement of stated objectives (e.g., synergies). Time Inc. is in an industry that is quickly changing from a print-based medium to a digital platform that is altering advertising sales, subscriptions sales, and where/how consumers receive their content. With declining revenues and the need for cost cutting, Time has implemented programs to attract, retain and motivate key talent in unprecedented times (CEO accelerated equity grants, new 280g tax gross up, Outperformance Plan, special retention equity grants, enhanced CIC provisions, etc). Both companies have carefully considered what the business requires and compared that to ISS/Glass Lewis and institutional shareholder preferences. Despite the likely impact of some of these decisions on Say on Pay, each Committee has implemented programs that they believe are critical to the long-term success of the business.
11:15 AM – 12:15 PM
Breakout Tracks (select one)
The CEO Pay Ratio: A Review of Results From the 2018 Proxy Season
After years of preparation and anticipation, a large number of companies in the United States disclosed their CEO pay ratio for the first time during the 2018 proxy season. Using data collected by Equilar and practical experience gained in performing CEO pay ratio analyses, this panel will provide a comprehensive review of the pay ratio results disclosed by companies to date in 2018 as well as an overview of key concerns and risks expressed by companies during the 2018 disclosure process. A status update on the regulation governing the disclosure will also be provided, along with a discussion of media reactions, any pending or active legal actions, and reception of the first round of disclosures by shareholders, employees and the public at large.
Retention Awards: "To Give or not to Give"
Retention awards seem to be used today with frequency across a majority of companies. But has anyone come up with a good way of measuring whether or not they are effective? What if the conventional approach to "putting glue in the seat" is not as effective as we think? We will explore when, why and how they are effective (or not) and discuss frameworks and approaches to retention awards.
Trends in 10b5-1 Disclosures and Plan Practices
When insiders own company stock, diversification of concentrated holdings requires careful planning and execution. A Rule 10b5-1 plan is a vehicle for senior executives and directors, and others subject to window and blackout periods, to manage company stock positions. Today, use of these plans is on the rise in corporate America. As a result, companies and boards are increasingly focusing on the management and oversight of these plans. Key issues in this area include public disclosure of these plans, determination of appropriate 10b5-1 plan practices and the extent to which such practices are codified in a company's insider trading or other internal corporate policy. Morgan Stanley and the law firm of Shearman & Sterling have teamed up to conduct several ground-breaking surveys of practices and trends relating to 10b5-1 plan disclosures, plan terms and oversight, including a survey conducted in conjunction with the Society for Corporate Governance—a professional association of over 3,300 governance professionals who, among other things, support the work of corporate boards and senior management teams regarding corporate governance and disclosure matters. This panel will explore the findings of these surveys in the context of the practical issues that companies and insiders face relating to 10b5-1 plans.
Discussion Topics Include:
Disclosure of plan adoptions, terminations and amendments
Current trends regarding specific plan terms such as cooling-off periods, plan length, penalization periods after terminations and prohibitions relating to making sales outside of a plan
Corporate policy considerations relating to the foregoing as well as issues such as mandating the use of a single broker, mandating the use of 10b5-1 plans and the broker selection process
12:15 PM – 1:50 PM
Power Lunch & Entertainment
Entertainment to be announced soon. Last year's Summit included collaboration, compensation, engagement … all tied into an entertaining short-form improvisation show performed by Second City Communications.
1:50 PM – 2:40 PM
Breakout Tracks (select one)
Executive Compensation When Things Go Wrong: Clawbacks and Beyond
The panel will discuss the implications of Wells Fargo and Equifax on how Compensation Committees think about the tools that they need at hand to demonstrate that they can take action when there is bad behavior. The panel will think beyond the proposed clawbacks under Dodd-Frank to alternative approaches to impact compensation for executives, including the following: reductions to current year compensation, forfeiture of all or a portion of unvested equity, clawbacks of compensation already paid and termination of employment. The panel will discuss what tools are currently available to most public company boards and describe what changes may need to be made to expand the authority of the Compensation Committee. The panel will think through what kind of events may trigger the need for the Compensation Committee to take action (e.g., financial restatement, unprofessional behavior, failure to supervise, etc.) and what kind of authority to adjust compensation they may need in each situation.
The Real Value Drivers: Linking Incentives to Shareholders
Check-the-box incentive plans have become all too common in an era of compliance-driven compensation design. Learn how boards and management teams can drive competitive advantage by selecting performance metrics and setting goals that link with the value proposition for shareholders. This panel will discuss ways to align incentives with each company's unique business strategy, including dimensions of business success beyond financial metrics. They will explore the connections between incentive design and culture, leadership development, diversity and innovation, and will also outline ways incentive design can be used to clarify the pay-for-performance message for investors, advisory firms, and participants.
Employee LTI Choice
As the equity markets continue to rebound, a growing number of organizations continue to look for ways to improve the incentive value of equity compensation throughout the organization. With the economic upturn, organizations continue to seek ways to effectively improve the retention and motivation value of their equity programs, while leveraging the use of both stock options and full value awards.
Discussion Topics Include:
A review of the company LTI choice program
Key rationale for utilizing a choice program and stock options deeper within the organization
Key learning points and observations
Administrative and Communication Challenges
Question and Answer session
2:40 PM – 3:10 PM
Refreshments & Networking Break in Exhibit Hall
Attendee networking is an integral part of the Summit with opportunities to build relationships and engage with other compensation and HR executives from across the country.
3:10 PM – 4:00 PM
Interview With the Proxy Advisors
Gain firsthand perspectives from key proxy advisors from Glass Lewis and ISS on the ever-changing world of executive compensation.
4:00 PM – 4:50 PM
Through the Looking Glass: What Does the Future Hold for Executive Compensation?
A distinguished panel will look at key takeaways from the 2018 proxy season and provide valuable guidance on how companies should be preparing for SEC rules and investor recommendations impacting executive compensation design, shareholder engagement, and corporate governance practices in the year ahead.
4:50 PM – 5:00 PM
Closing Remarks
Summit day two will conclude with closing remarks and will be followed by a cocktail reception.
5:00 PM – 6:30 PM
Cocktail Reception
Reception and networking until 6:30pm (Dinner on own).
---
---
7:00 AM – 8:00 AM
Breakfast in Exhibit Hall
Breakfast and tea/coffee options will be available for all attendees from 7:00am-8:00am.
8:00 AM – 8:10 AM
Welcome Remarks
The final day of the 9th Annual Executive Compensation Summit begins at 8:00am.
8:10 AM – 9:00 AM
The Investors' Perspective
How are investors really evaluating executive pay practices? Hear from an esteemed group of investors as they share firsthand insights on red flags that garner scrutiny, as well as when and how they want to engage with companies.
9:00 AM – 10:30 AM
Industry Roundtables and Product Training
Attendees can choose to attend industry peer group discussions or a product training session with Equilar product experts who will walk through the different features and capabilities of Equilar's award-winning executive compensation benchmarking and shareholder engagement platform.
Financial Services
Technology/Media
Industrial Products
Healthcare/Pharma
Energy/Utilities
Retail/Leisure
Consumer Products
Equilar Product Training
10:30 AM – 10:45 AM
Refreshments & Networking Break in Exhibit Hall
Attendee networking is an integral part of the Summit with opportunities to build relationships and engage with other compensation and HR executives from across the country.
10:50 AM – Noon
Industry Roundtables and Product Training Reconvene
After a fifteen-minute networking break, attendees will reconvene the industry peer group discussion or Equilar product training.
1:00 PM – 4:00 PM

Optional Workshop (lunch will be provided)
Executive Compensation Plan Design – Past, Present and Future

WorldatWork, the leader in executive compensation education, has assembled a panel of luminaries in executive compensation for an educational workshop on executive compensation plan design. Influenced by events and stakeholders, the design of executive compensation has evolved over time. Be entertained with a historical review of the significant scandals, issues and regulations, and how they've shaped executive pay. Engage with the expert panel in an intense discussion of today's issues and influencers, and gain insights about how to respond with the most effective, tailored programs — all the while evading the one-size-fits-all plan design noose. Hear expert predictions of what lies ahead and what to watch out for.
---