9th Annual Executive Compensation Summit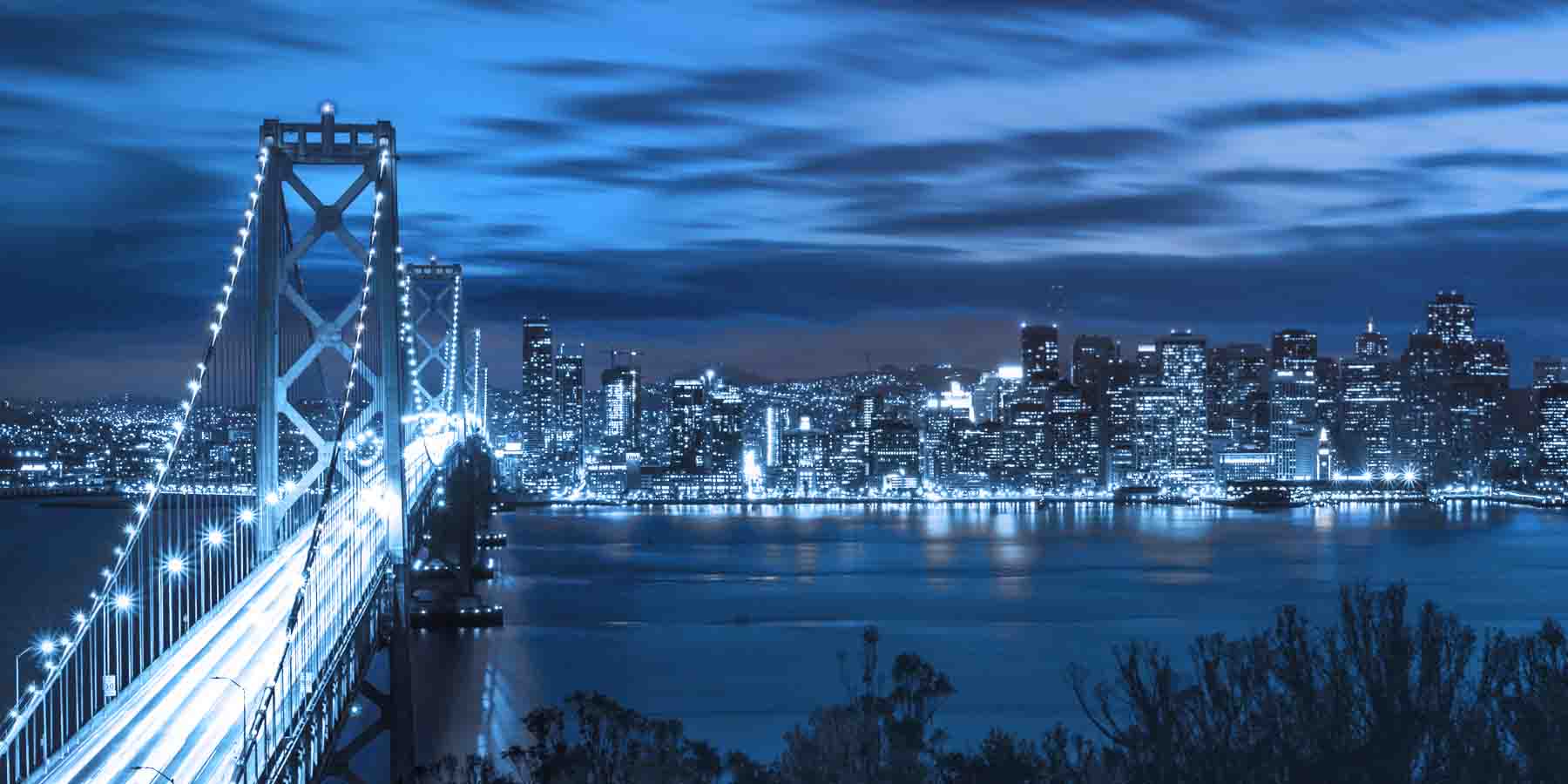 Dates: June 4-6, 2018 – Westin St. Francis, San Francisco, CA
More Details Coming Soon
---
Executive Compensation Summit - Highlights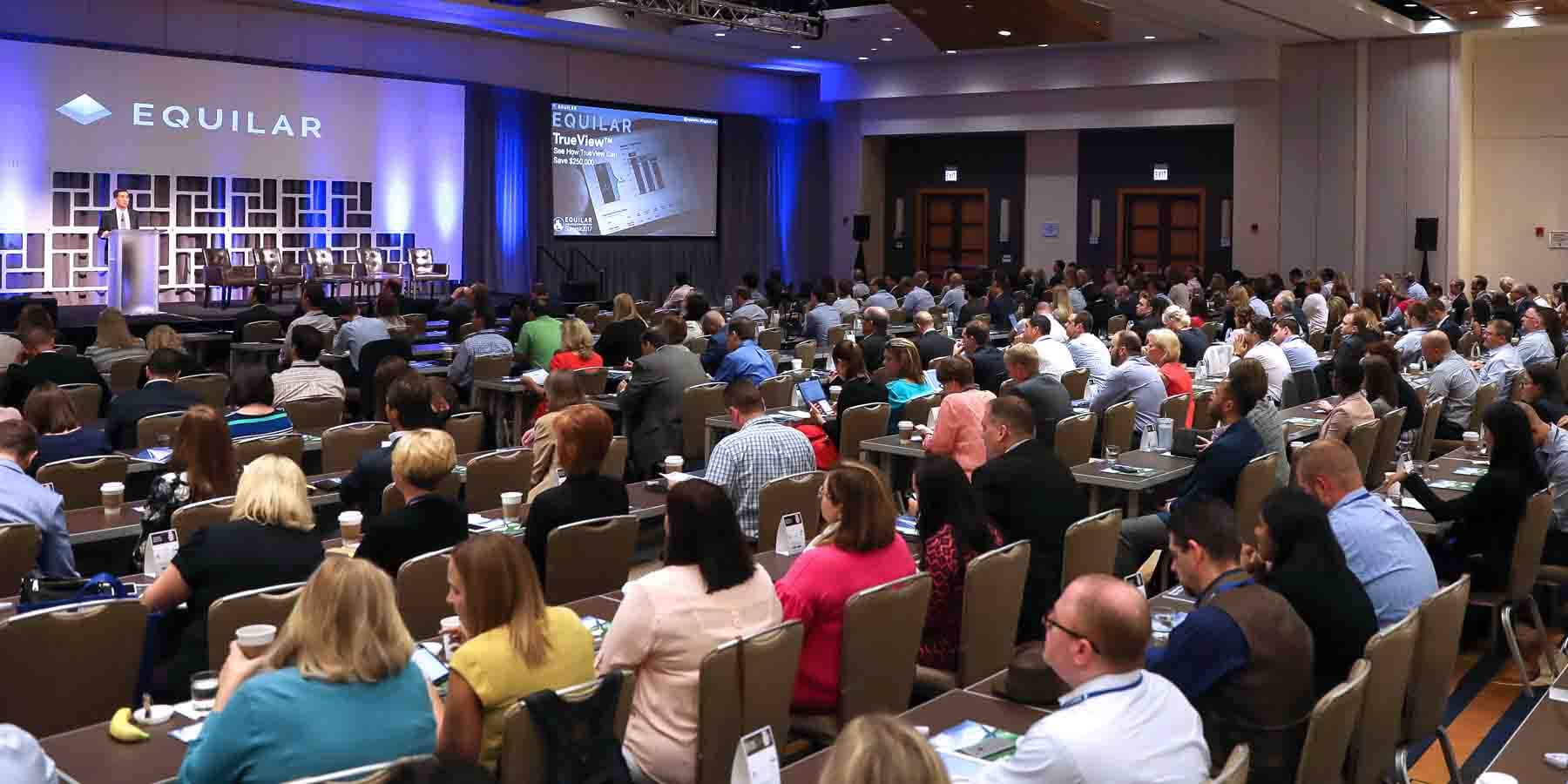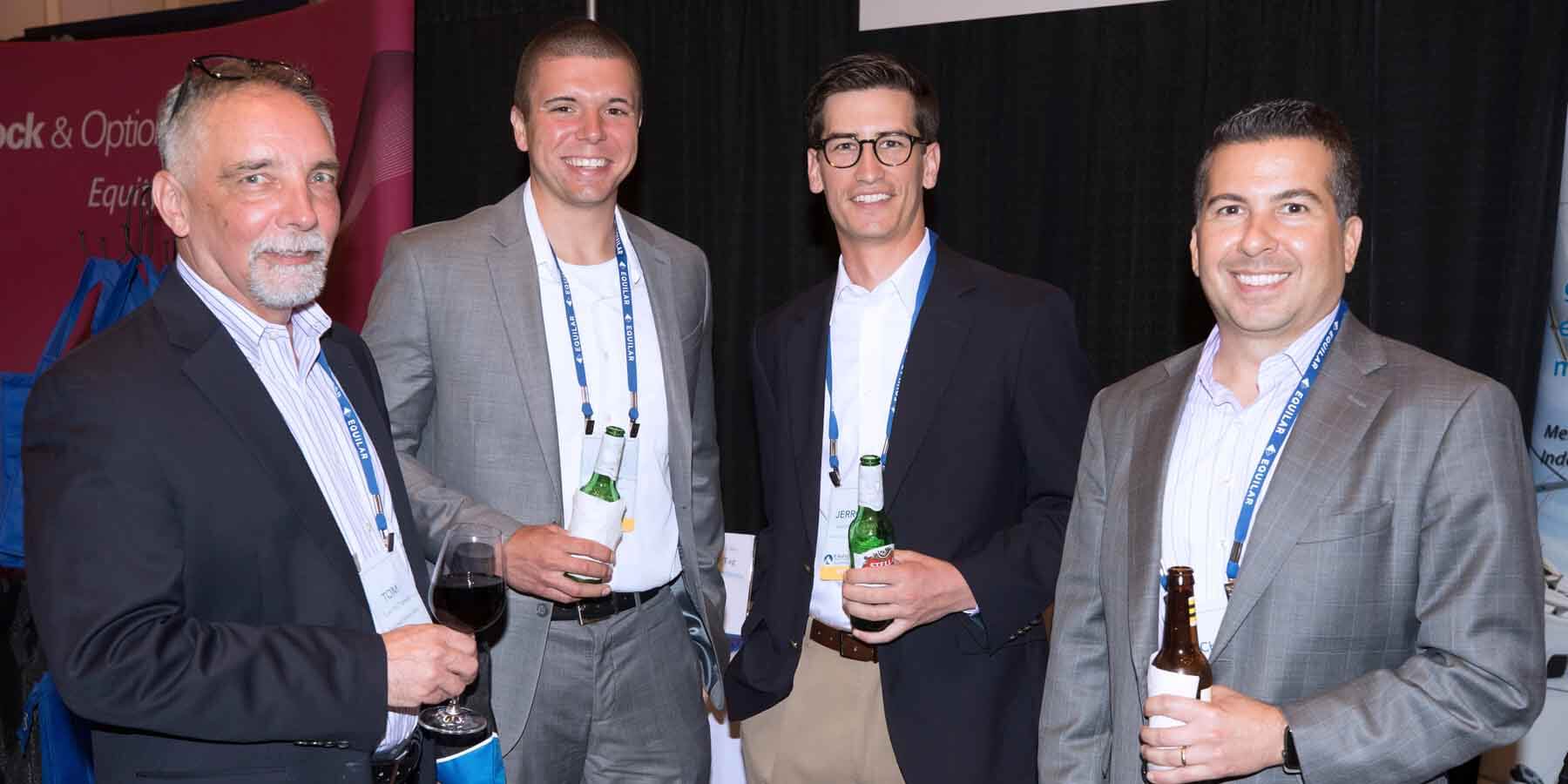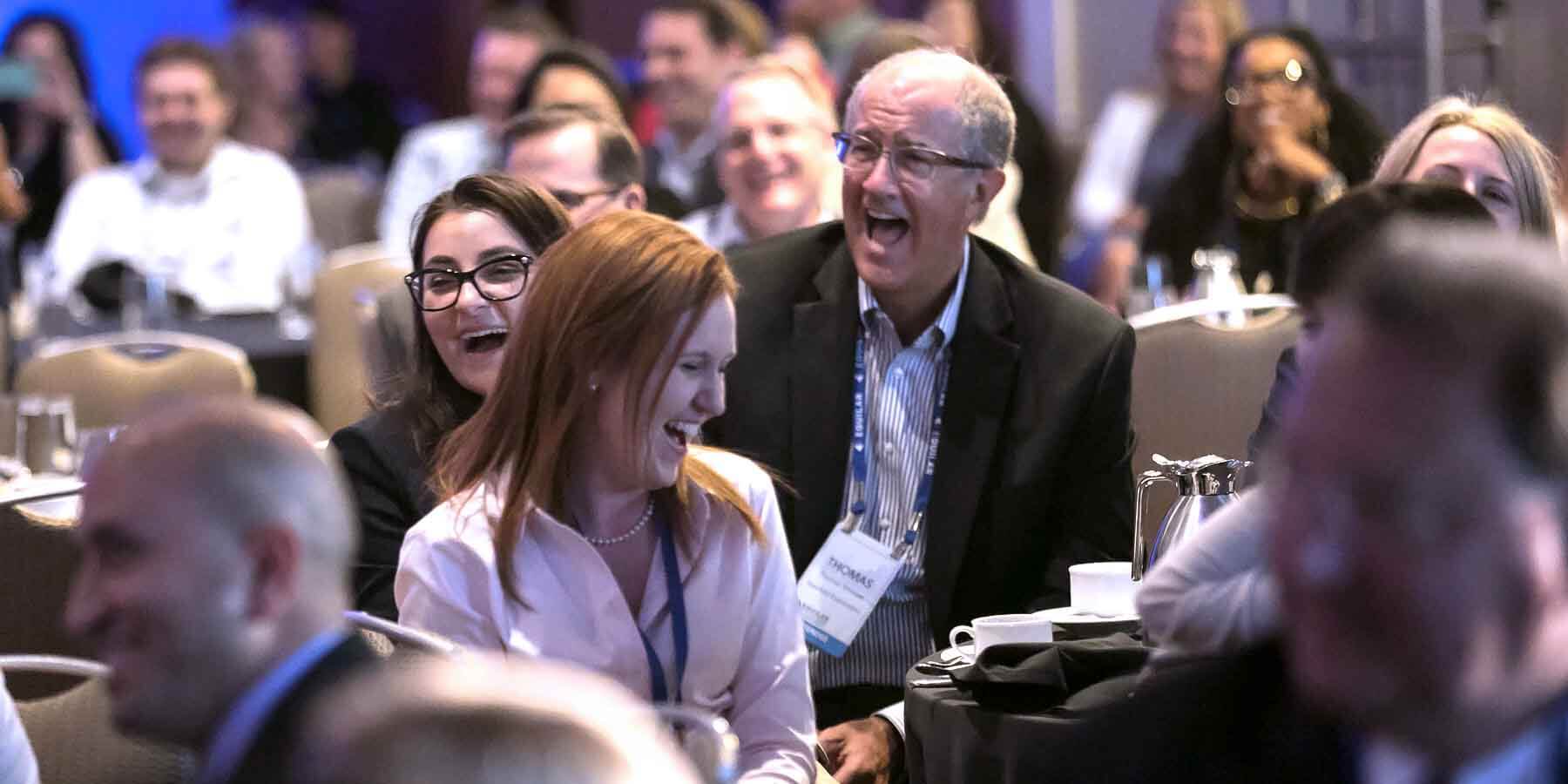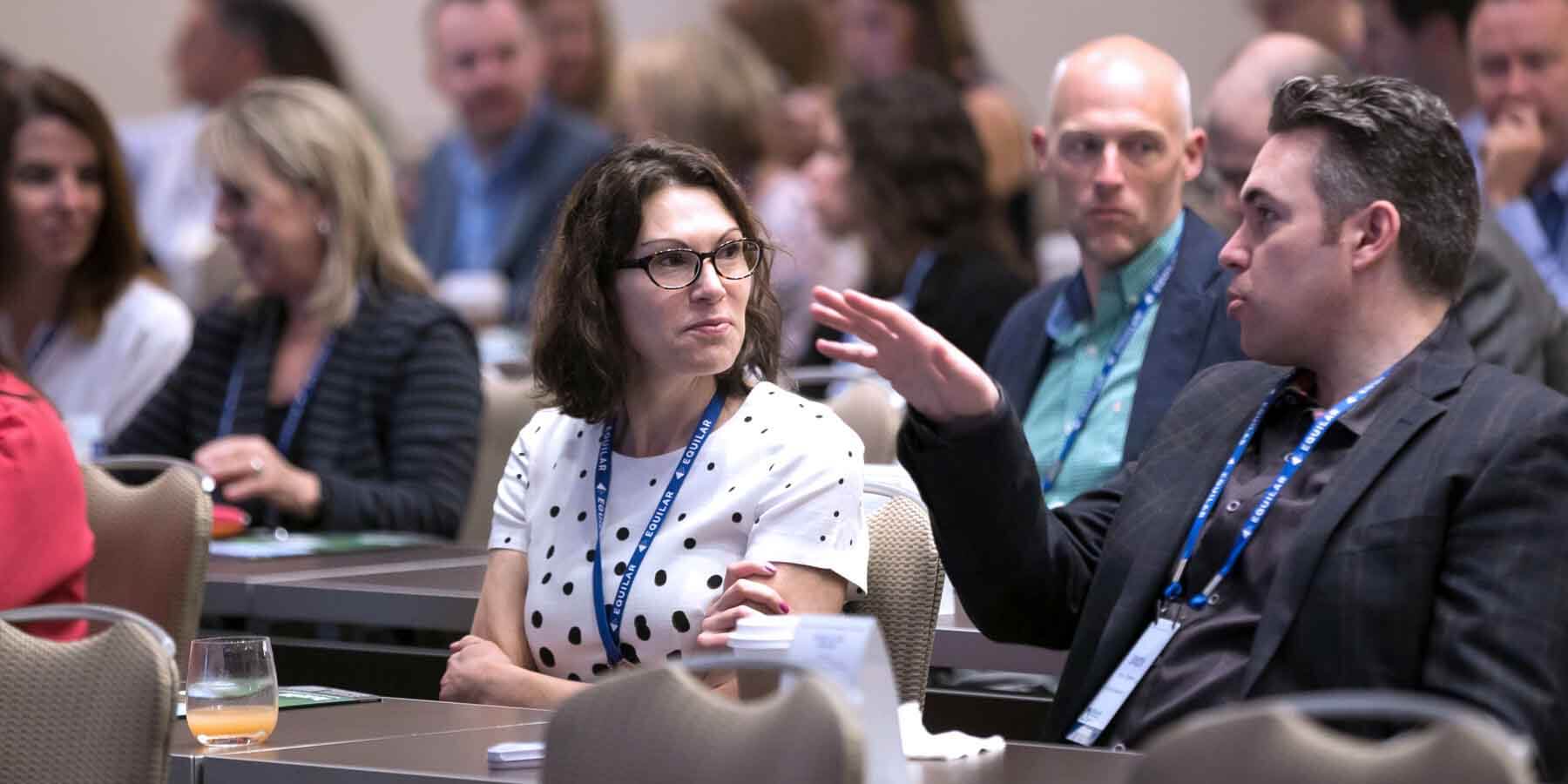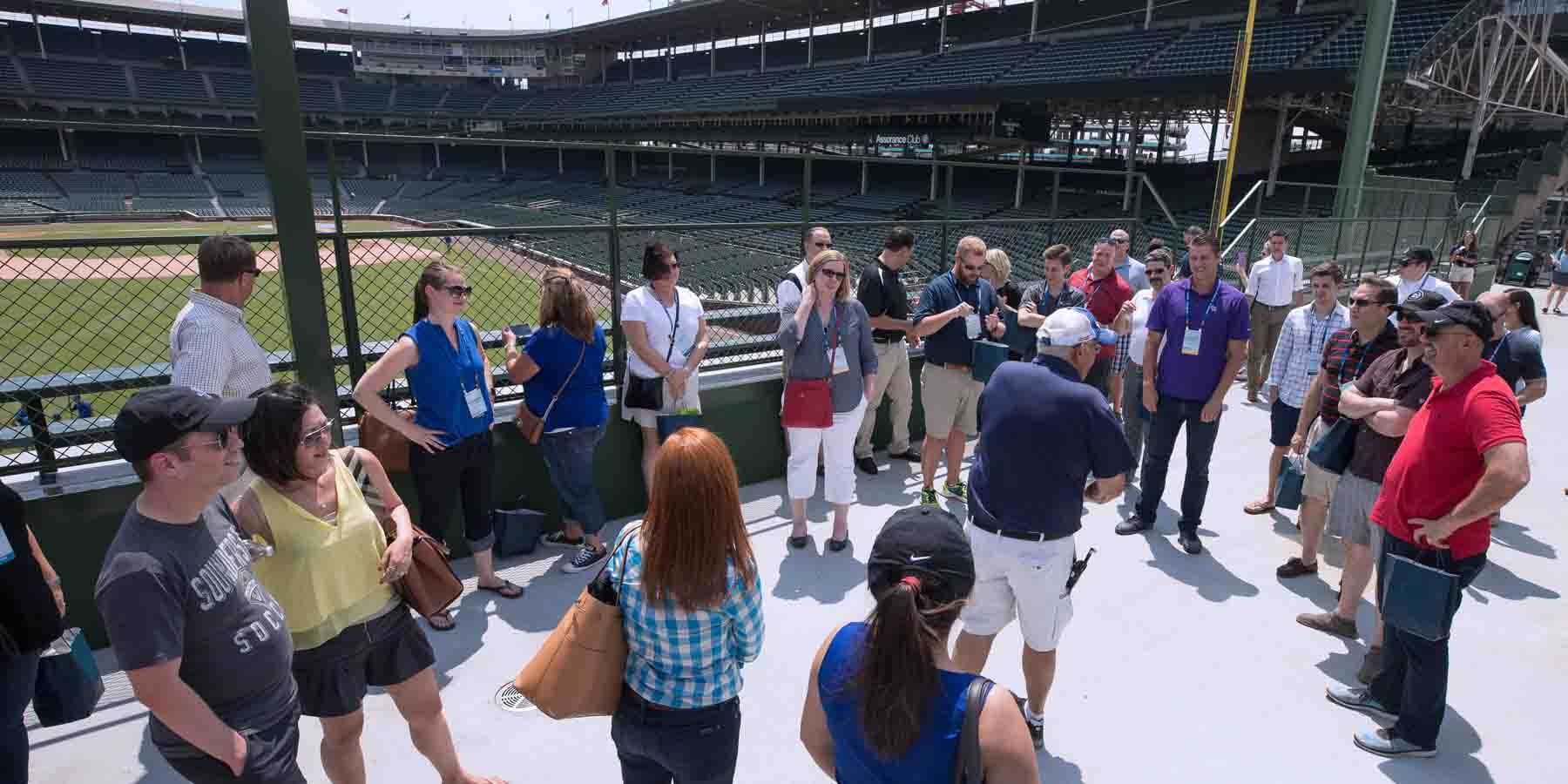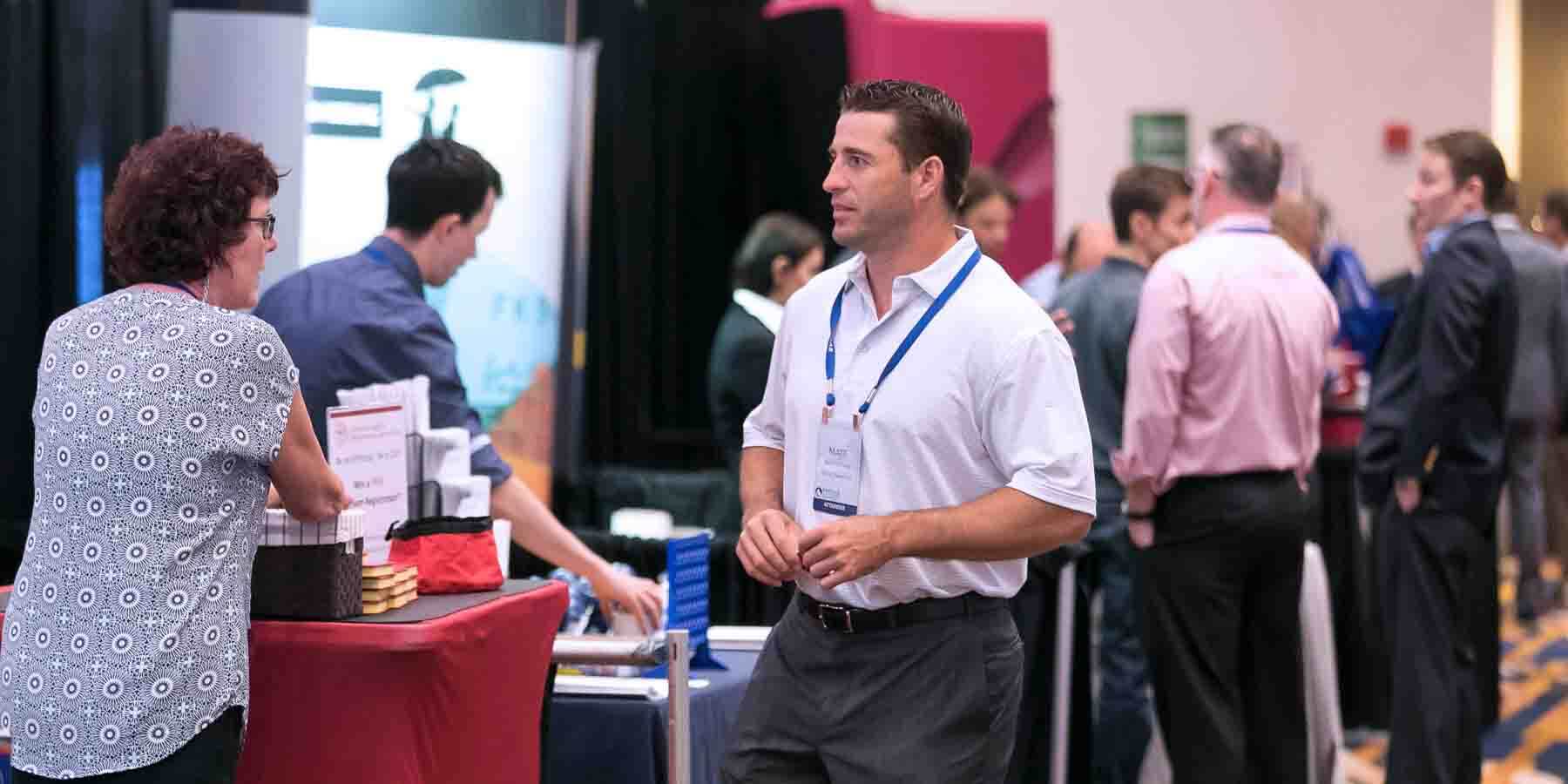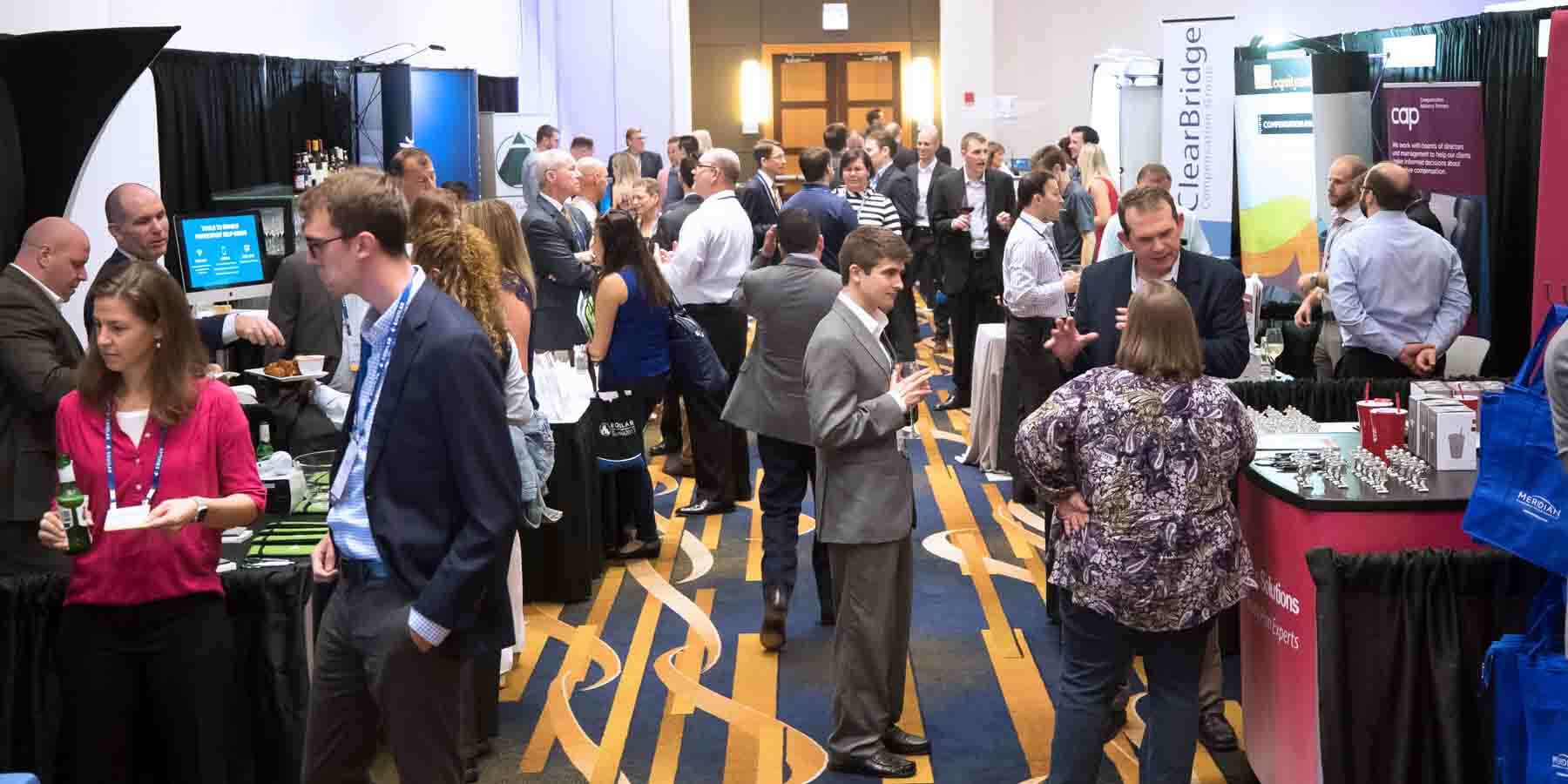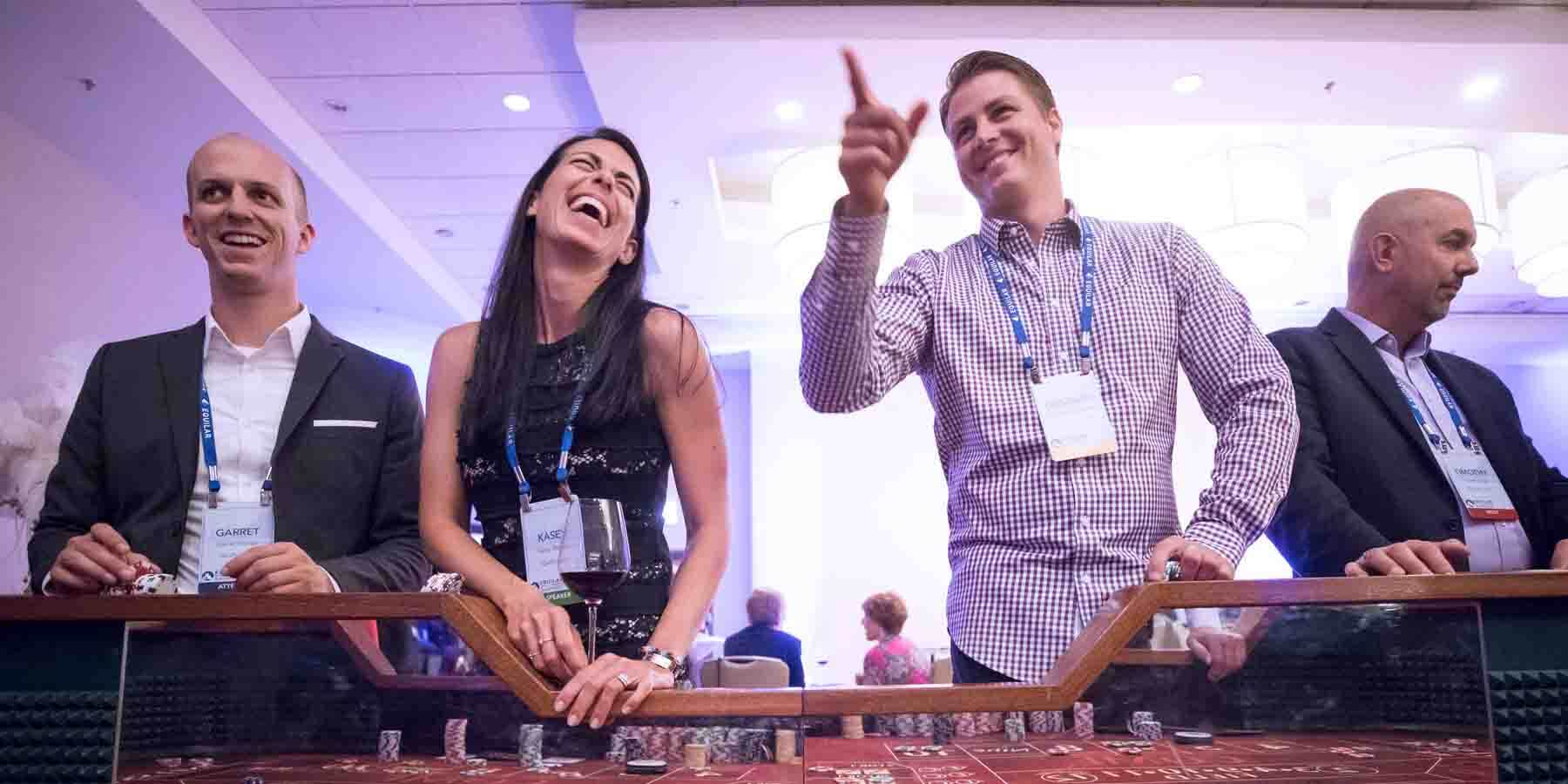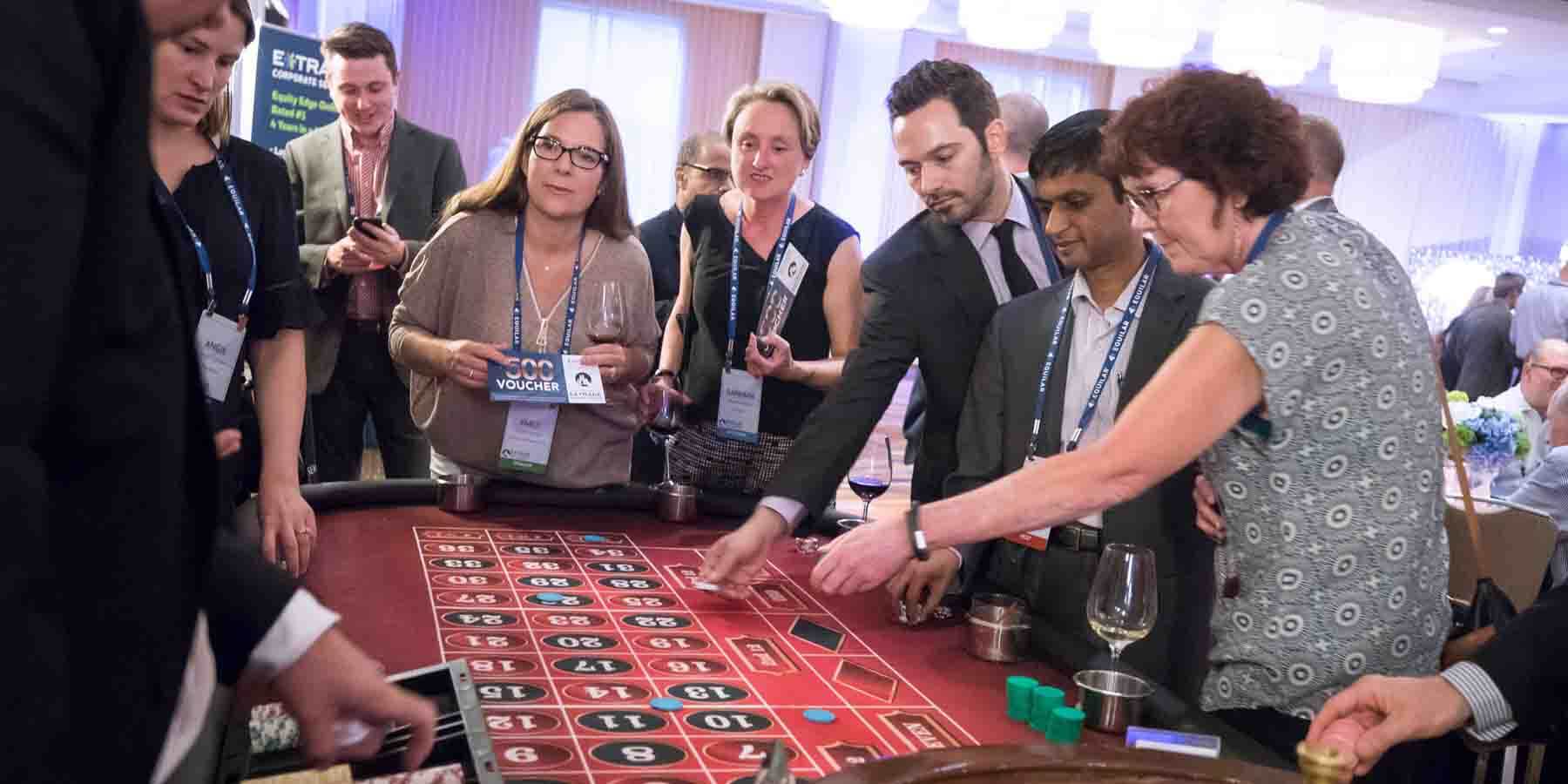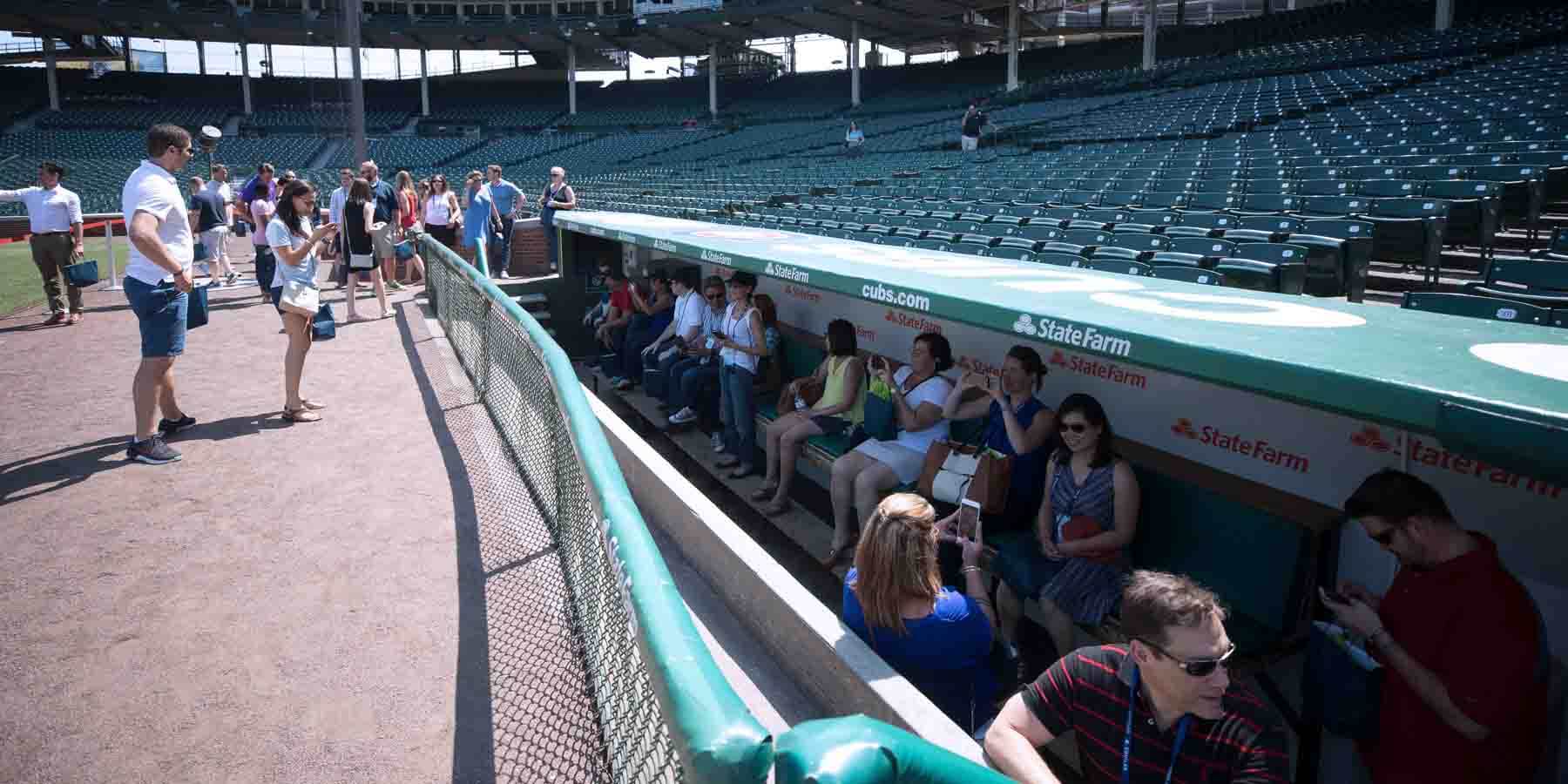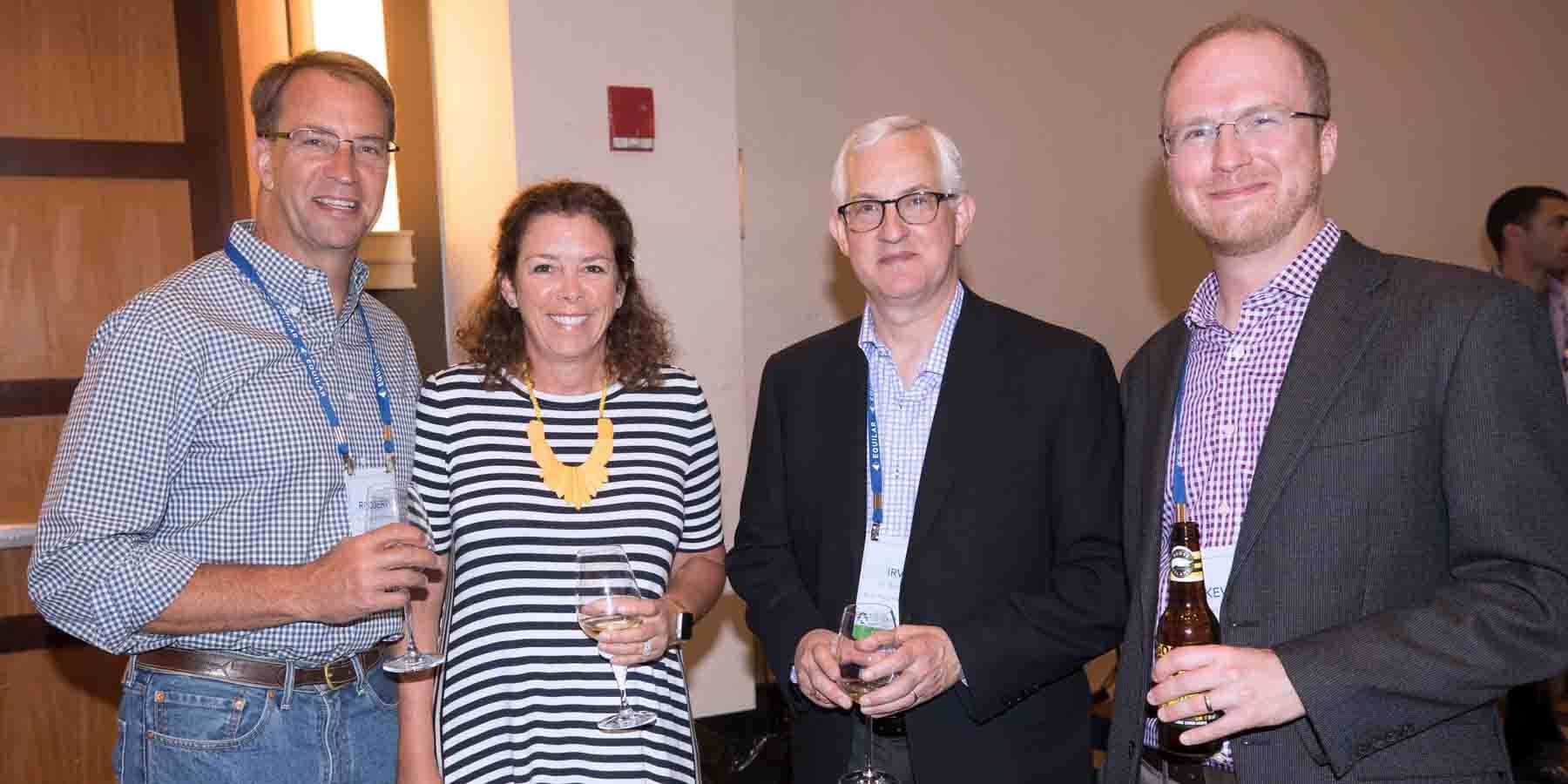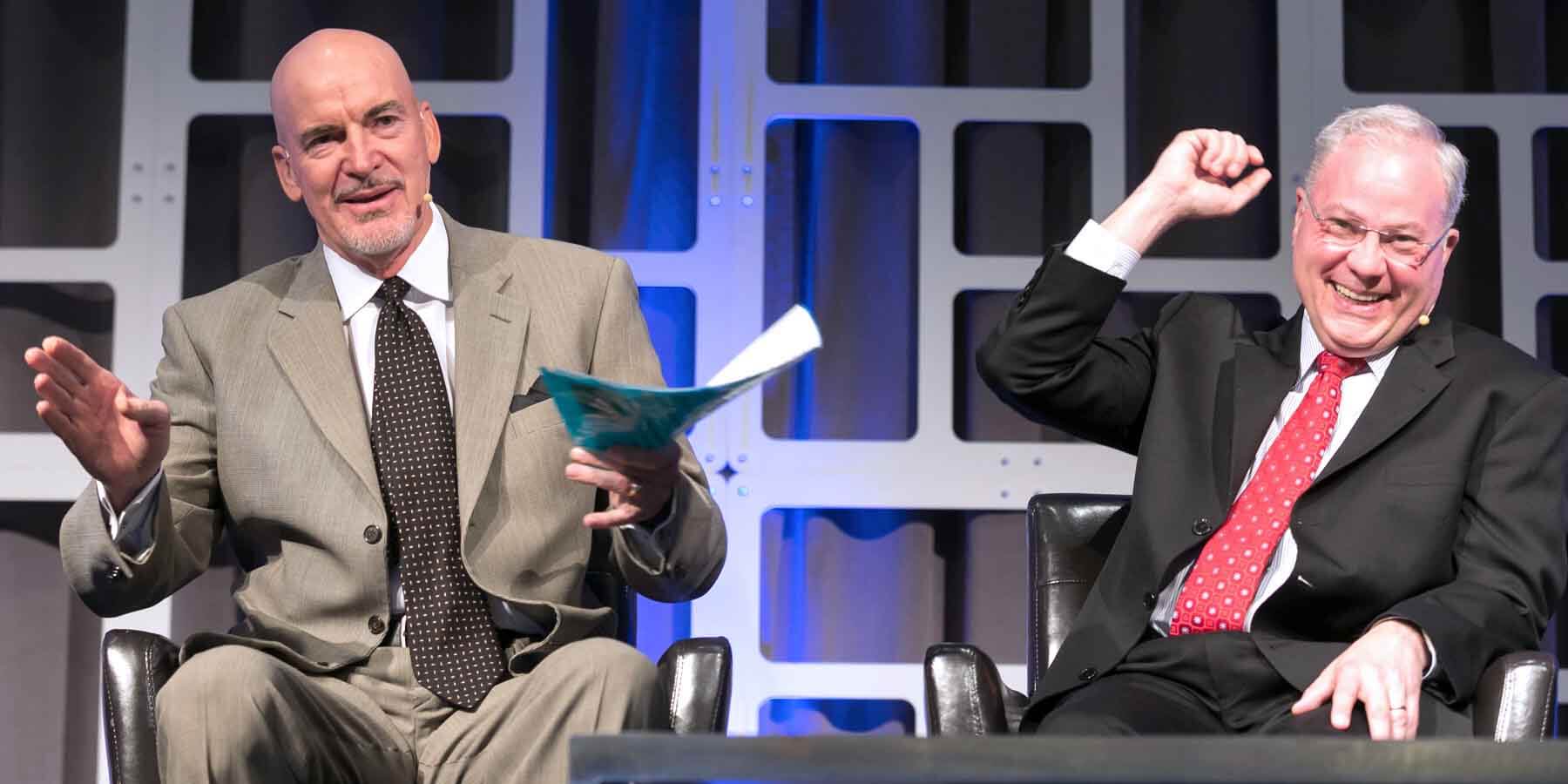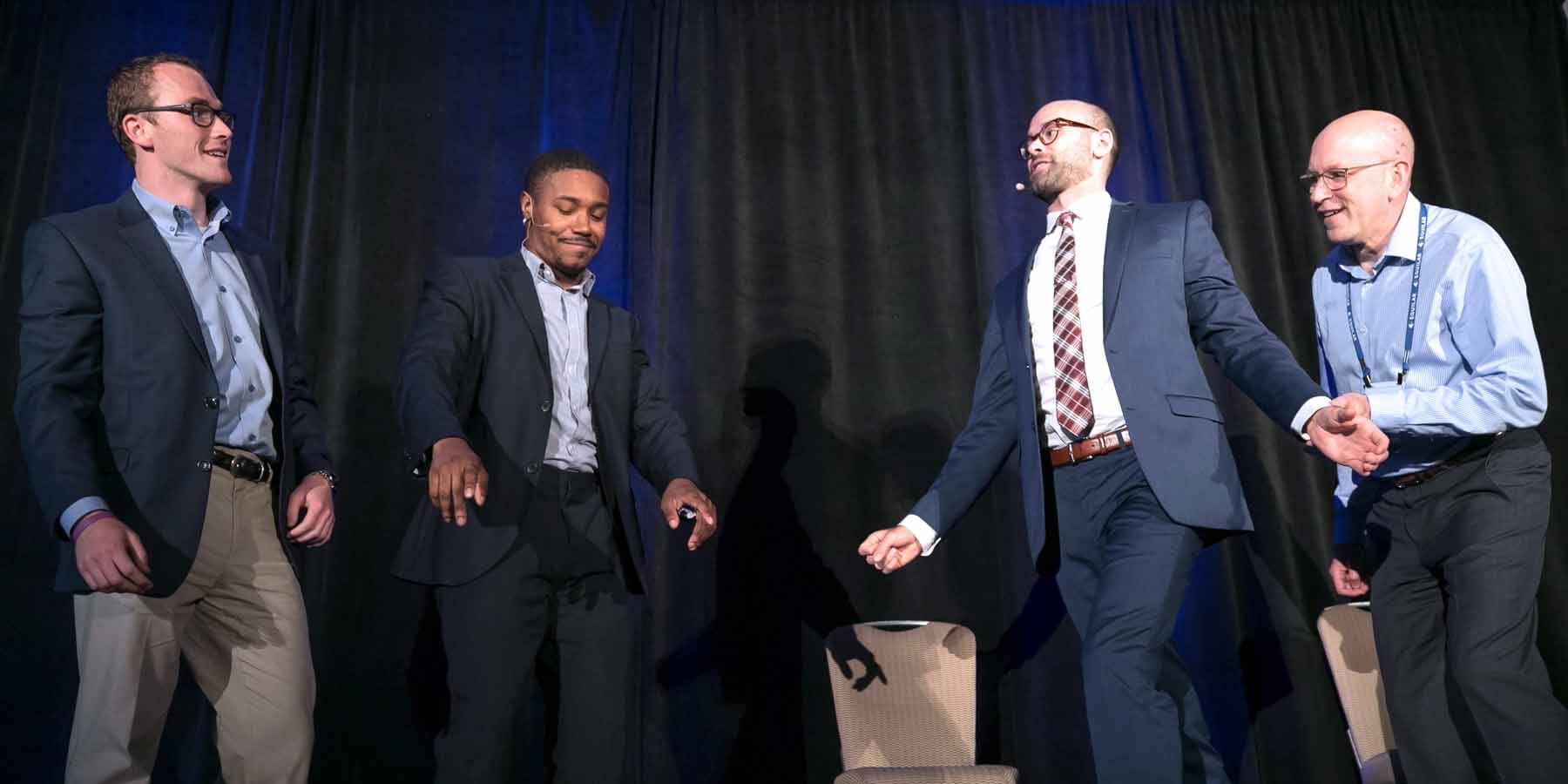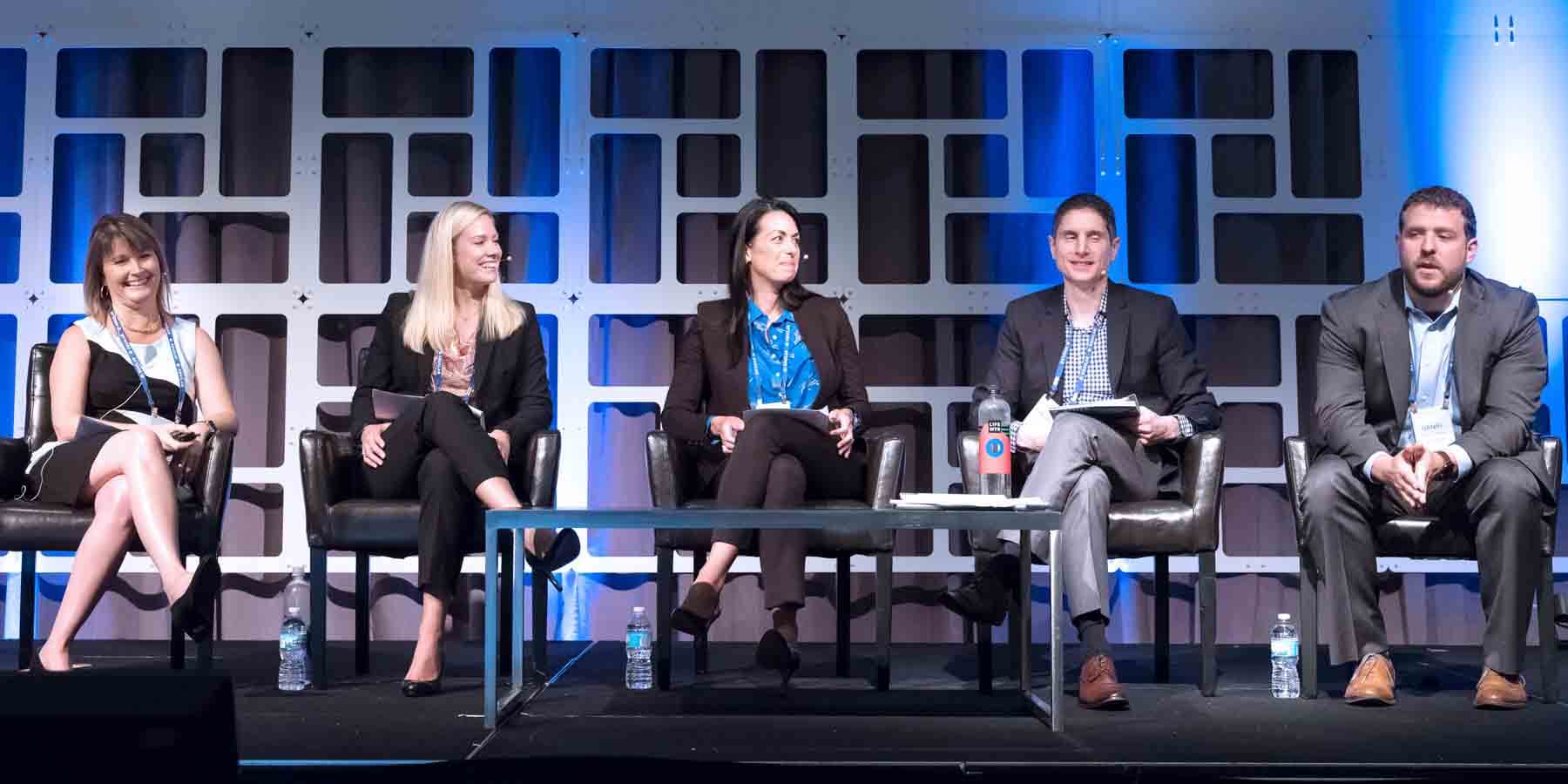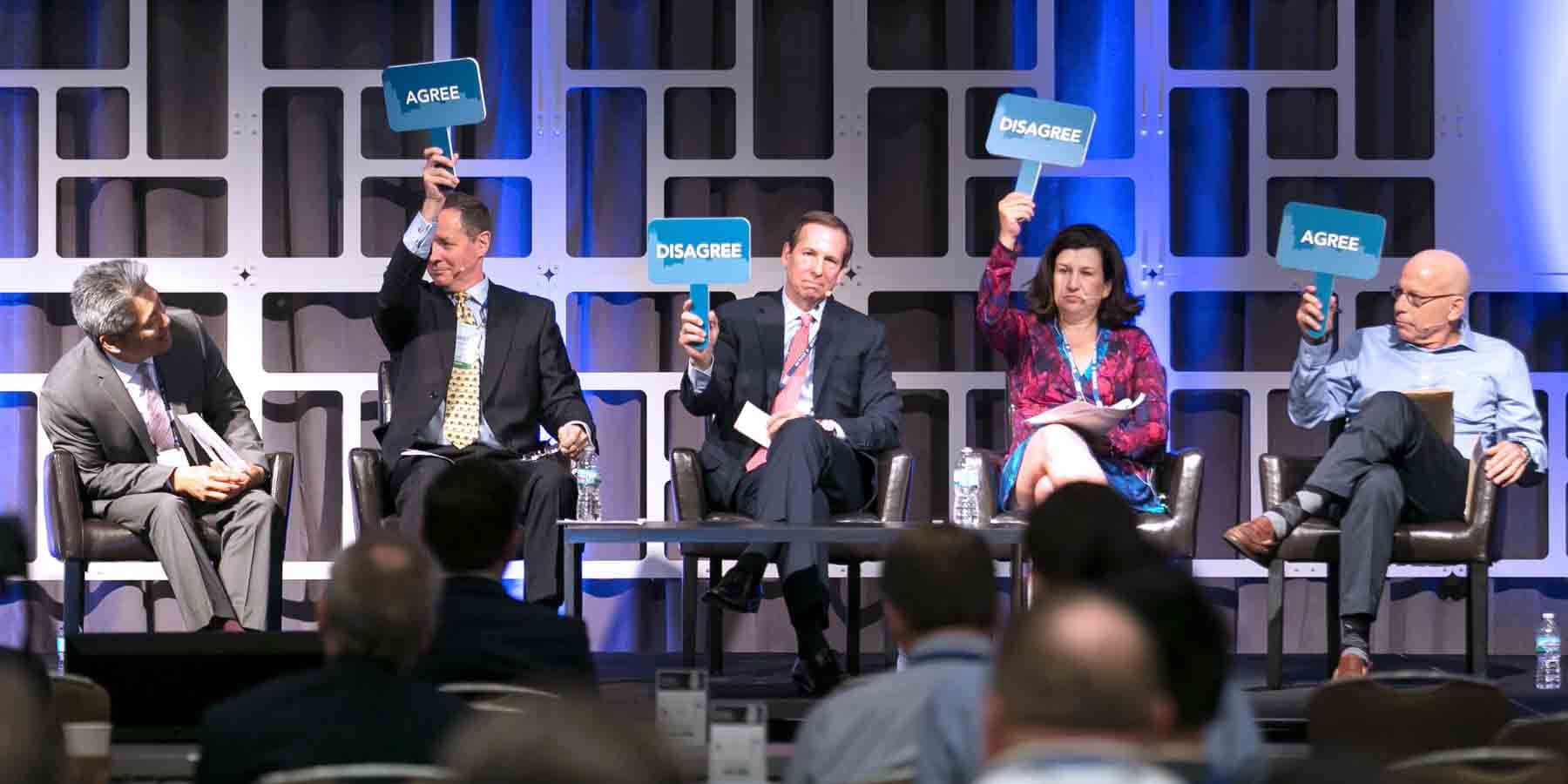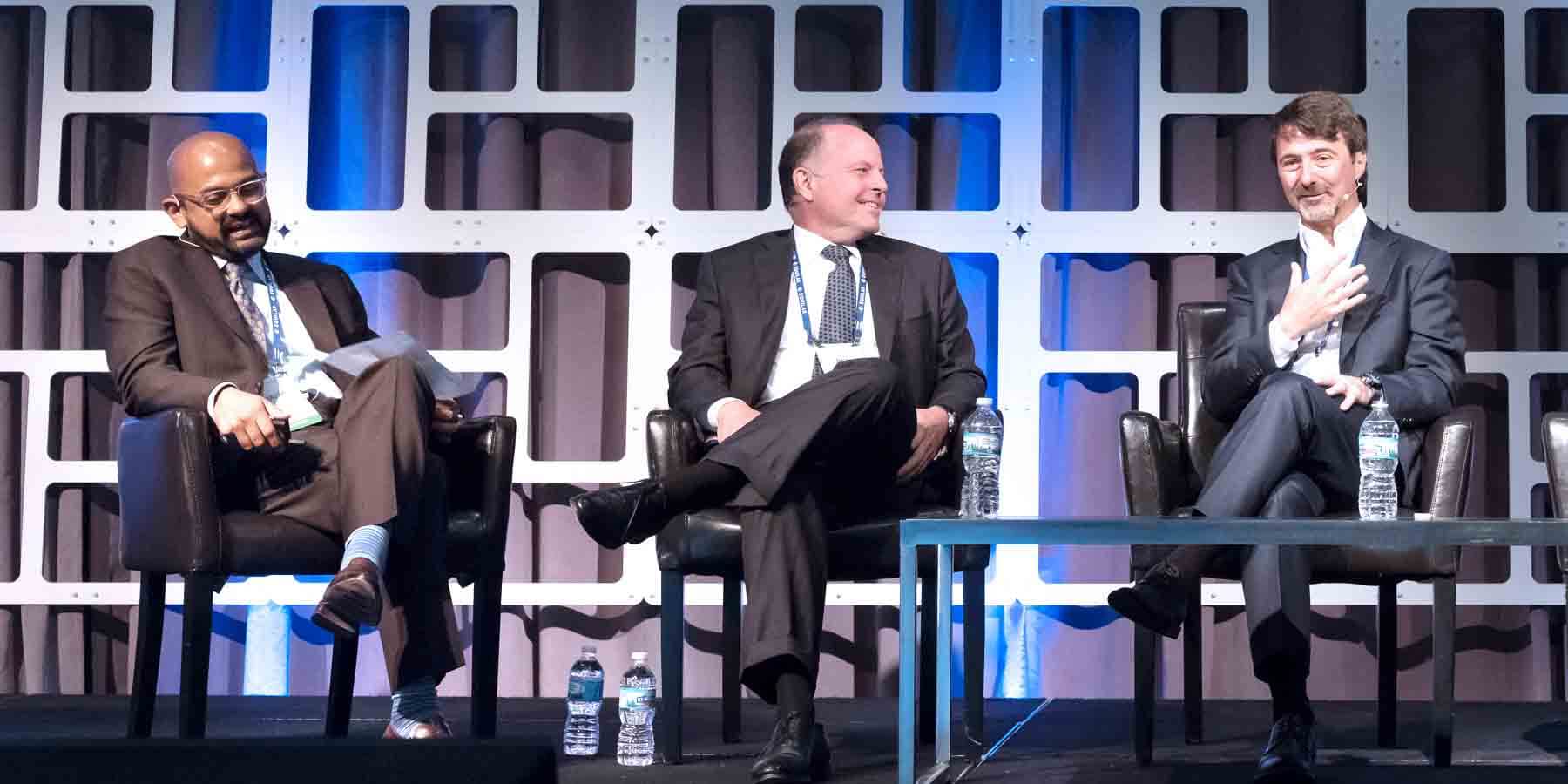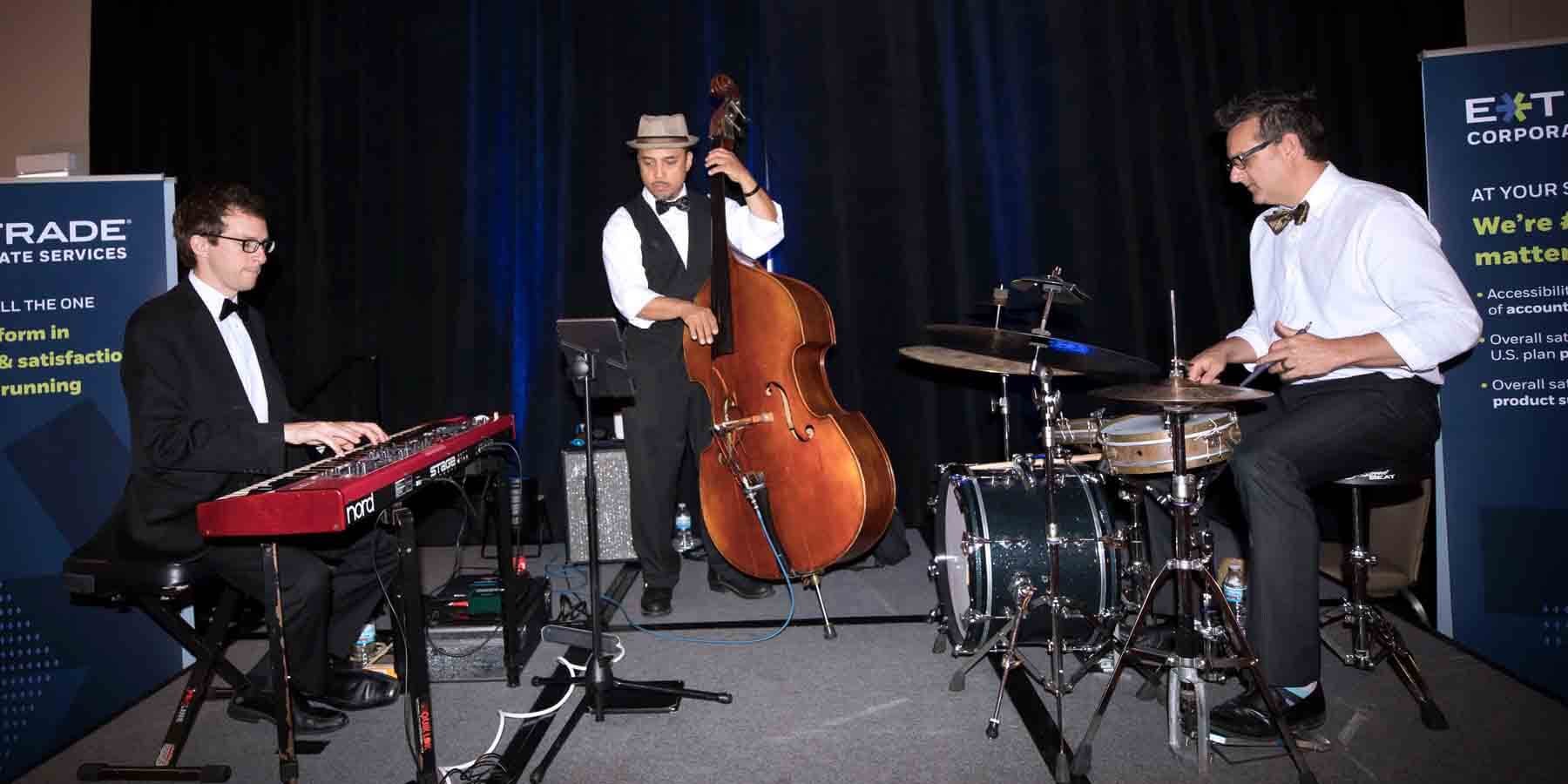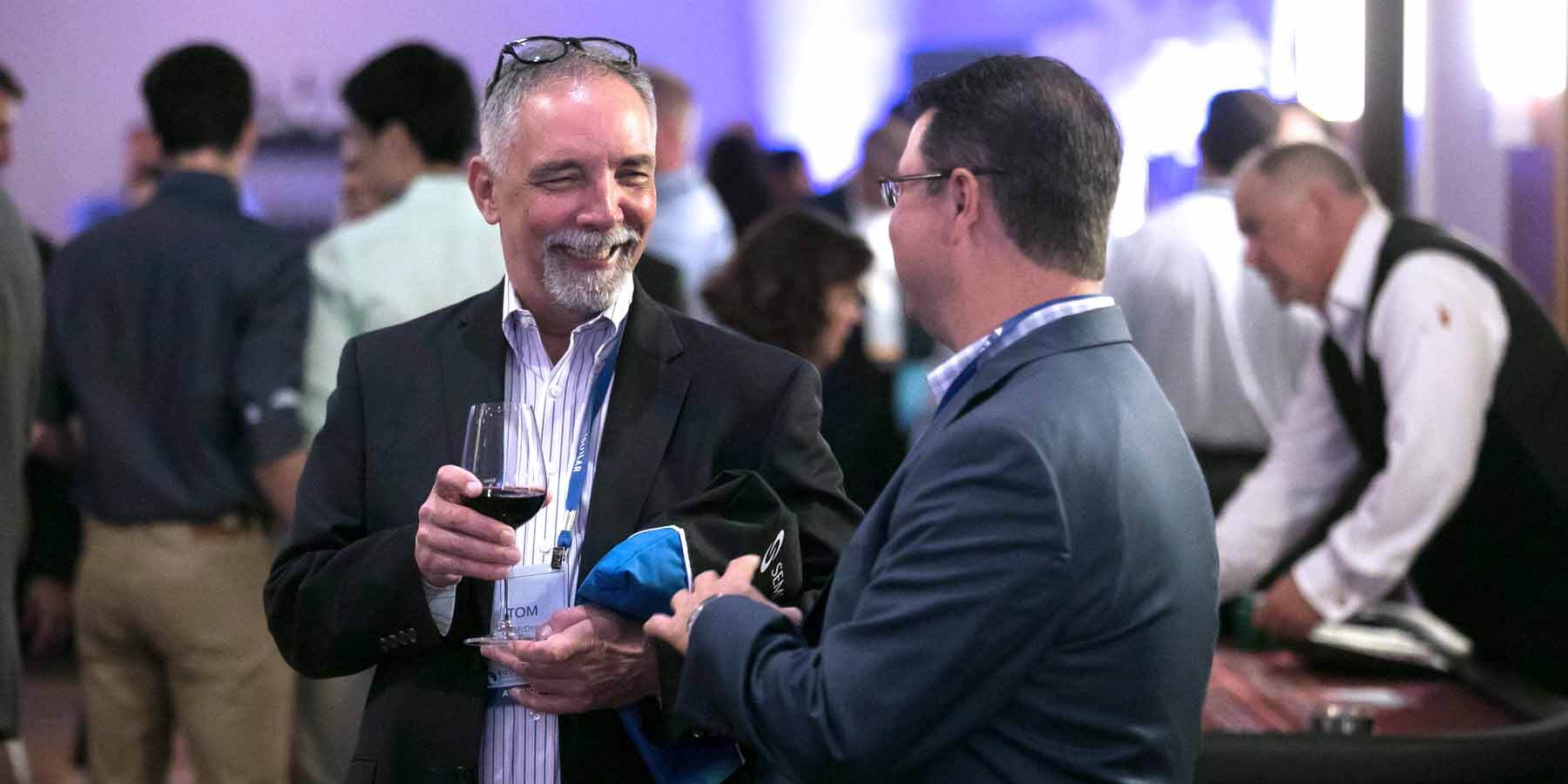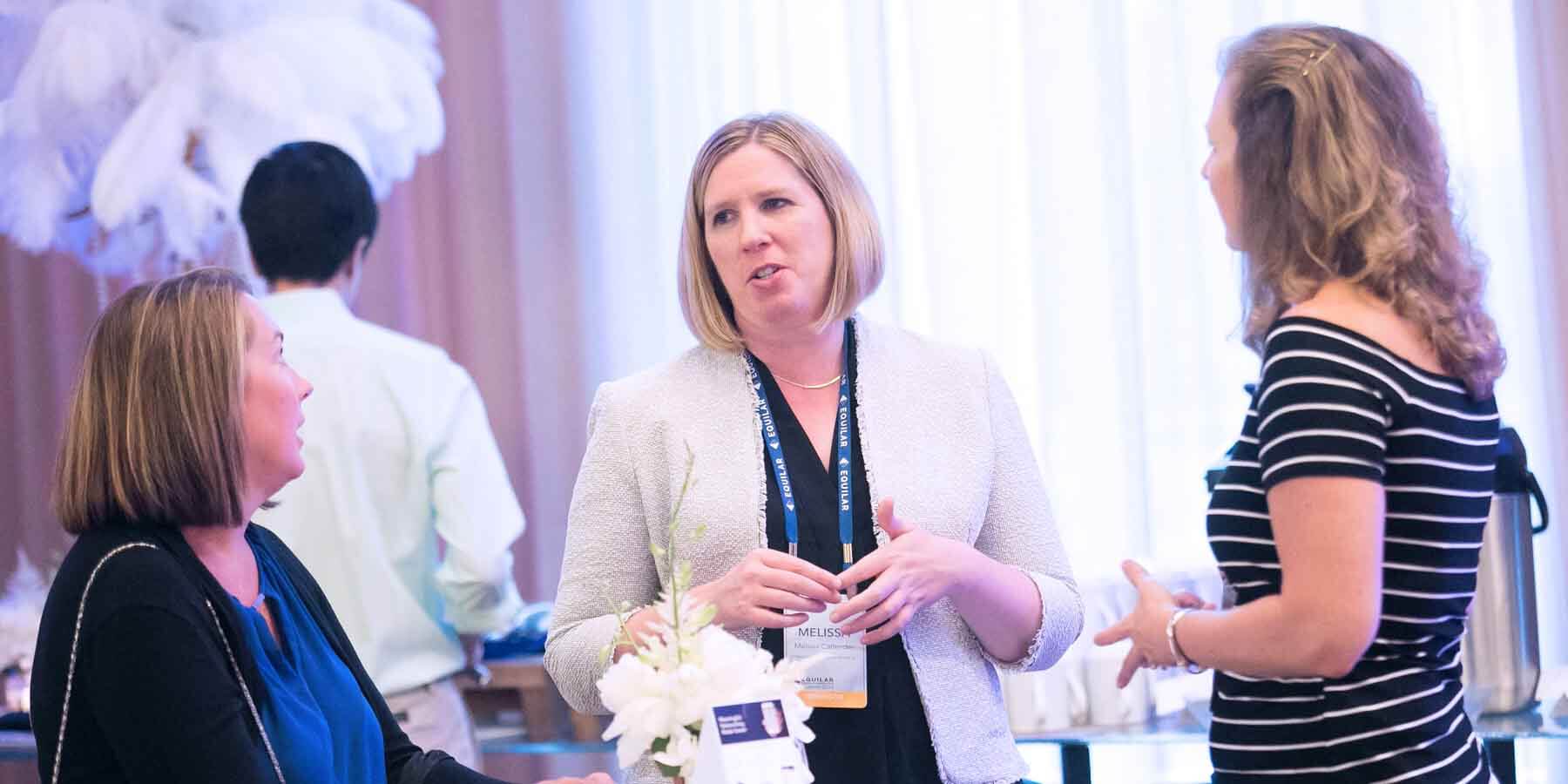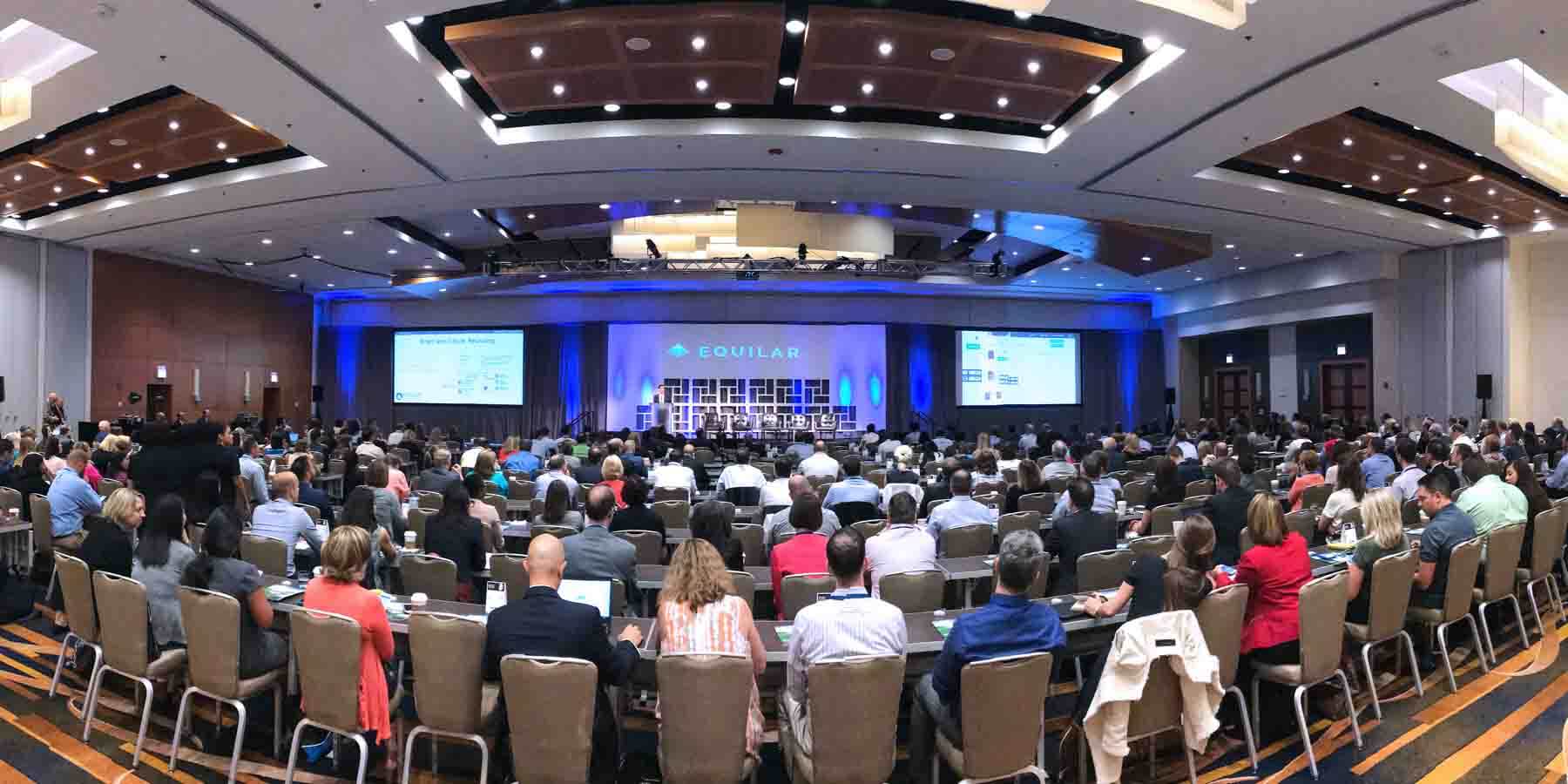 ---
8th Annual Executive Compensation Summit
June 12-14, 2017 – Swissotel, Chicago, IL
Equilar hosted its annual Executive Compensation Summit at the Swissotel in Chicago from June 12 to 14, convening nearly 400 executive compensation and governance professionals for the 8th annual event. Below are key takeaways and key quotes from the main sessions at the conference.
---
Keynote Presentation
Tom Quaadman, Executive Vice President, U.S. Chamber Center for Capital Market Competitiveness was interviewed by TK Kerstetter, the host of Inside America's Boardrooms on the state of corporate governance from the Washington perspective, particularly as it relates to executive compensation.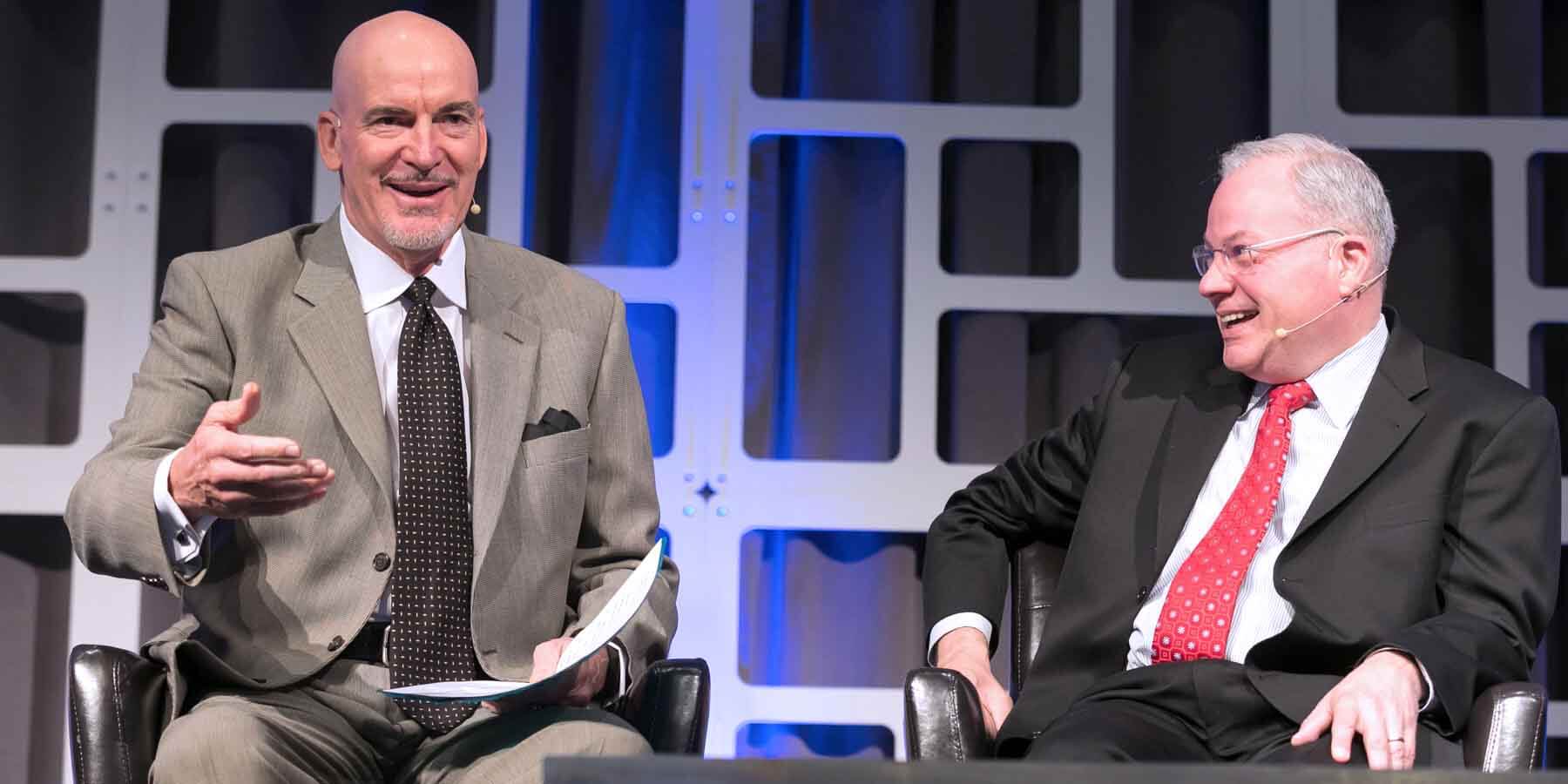 Tom Quaadman, Executive Vice President, U.S. Chamber Center for Capital Market Competitiveness
Interviewed by TK Kerstetter, Host, Inside America's Boardrooms
The Center for Capital Market Competitiveness was established in March 2007 to advocate legal and regulatory policies for the U.S. capital markets to advance the protection of investors, promote capital formation, and ensure U.S. leadership in the financial markets in the 21st century. Mr. Quaadman oversees the Center's policy and lobbying operations. He has testified on a number of occasions before congressional committees on issues covering capital formation, financial reporting and corporate governance.
Key Takeaways
The Chamber is an advocate for pro-growth policies with a big focus on stability—but you can't have that without growth.
The new SEC will be more focused on capital formation and competition—figuring out how to get more companies to go public and stay public.
Investors find the proxy to be too dense. There is a great system, but more and more has been layered on top of it, and increasingly companies are finding it harder to communicate with their investors.
There is a problem in Washington with a lack of diversity of viewpoints.
Key Quotes
"Partisanship in Washington is a delicate situation for the Chamber, since we work on both sides of the aisle. Anything major you want to get done in DC you need to see the dam break a little to have that happen, and mid-term elections are often a catalyst. When we had the JOBS Act pass, designed to get more companies to IPO, that was strongly bipartisan."
"The pendulum on shareholder rights is swinging around a lot. Mutual funds are getting very active where they wouldn't have been before."
"Major changes to Dodd-Frank are going to have to take place through regulation, not legislation. It will have much more of a role through new rules."
"When you talk to people in Silicon Valley about why they are not going public you generally hear three things: audits, proxy advisors and concern about loss of control. If people didn't think no-vote shares were the right move for Snap, they wouldn't have invested. I think corporate America works with a diversity of structures. When we want every company to look the same we've gotten into trouble."
---
Point Counterpoint: Debating Compensation Practices…
A set of compensation consultants and attorneys debated five major executive compensation issues of the day. This high-energy deliberation shed light on key considerations facing governance professionals.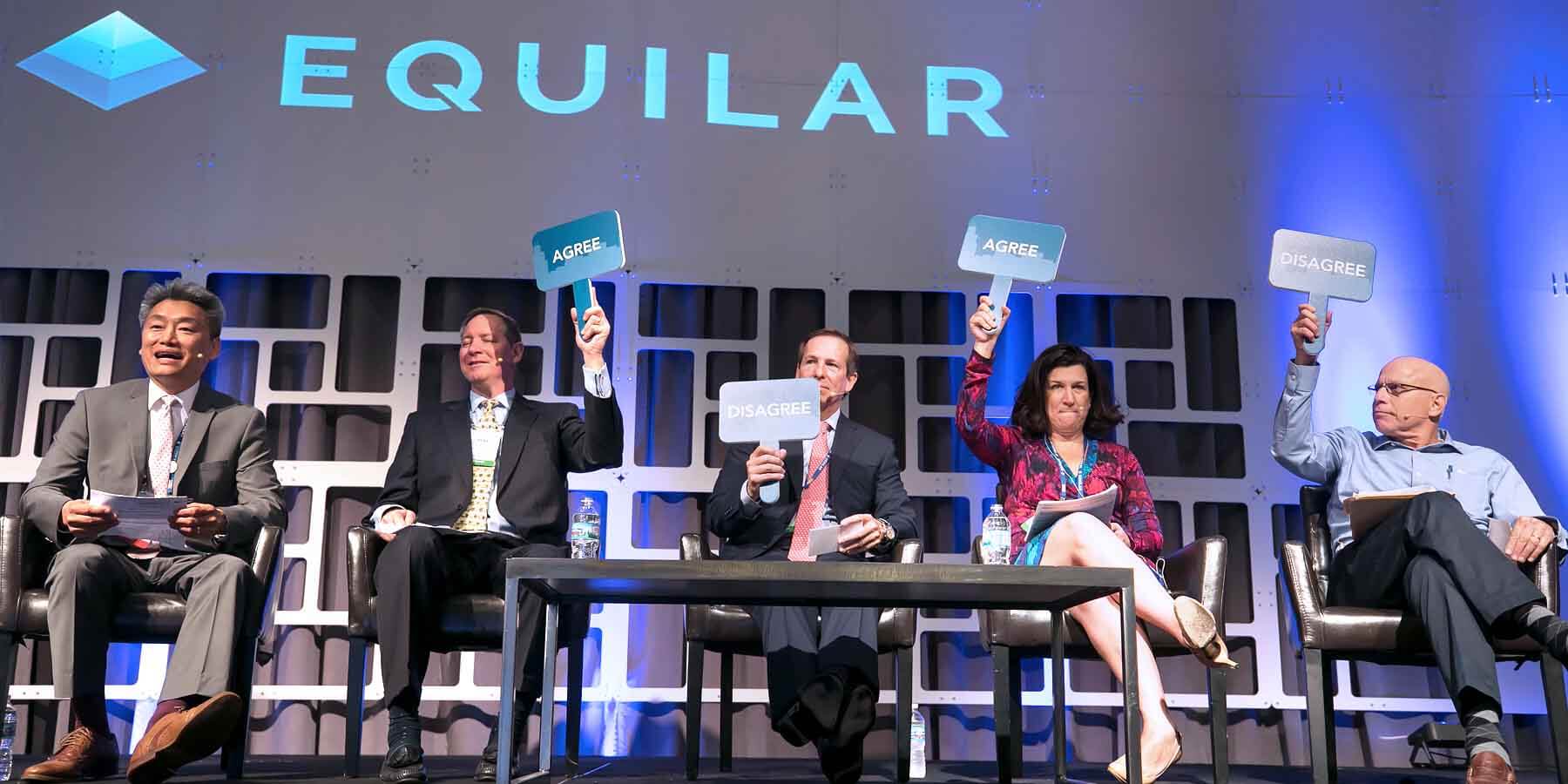 Moderator: Song Huang, Executive Director, Equilar, Inc.
Steve Cross, Managing Director, FW Cook
Ira Kay, Managing Partner, Pay Governance
Doreen Lilienfeld, Partner, Shearman & Sterling
Michael Melbinger, Partner, Winston & Strawn
Key Takeaways
At most companies, executive compensation is highly aligned with company performance. Three agreed, one disagreed (but the latter only for the sake of argument).
Performance shares are now ubiquitous, they're not a fad, and this change is here to stay—opinion was evenly split with lawyers agreeing and consultants not.
At most public companies, there should be some measurement in executive compensation to TSR—another split decision.
Changing Say on Pay to a binding vote would be an improvement—all disagreed to some degree, saying that non-binding has achieved its intention.
Annual incentives becoming a smaller percentage of total compensation is indicative of declining performance—all disagree, but some qualify that annual incentives are under scrutiny as long-term incentives are better to mitigate risk of short-term thinking.
Key Quotes
"Since executive pay is so heavily weighted toward long-term incentives and being paid out in equity, the result of highly correlated pay for performance is a self-fulfilling prophecy."
"Performance shares may or may not be a fad, but it's getting ahead of ourselves to say it's here to stay. We often presume that all assumptions to develop these programs are going to be the same in the future. Those things can and will evolve, and those crystal ball predictions are often wrong because of these underlying assumptions that we assume will be the same."
"What irritates everyone about executive compensation is this presumption that one size could fit all or most companies, and that's where we are with TSR. It does not have to be a part of every pay program."
"What is the objective of Say on Pay in the first place? To enhance accountability of compensation committee and facilitate communications. Has that happened with non-binding vote? Absolutely. Many shareholders say enough already on executive compensation."
"The trend toward three years for incentives is an eternity for a company—that encourages long-term thinking and investment and reduces emphasis on quarterly earnings."
"One thing I think we are in danger of doing is taking away the motivational value of executive pay. We're herded into a very small corral that may not fit the business cycle, culture and strategy of very different investments."
---
Insights from the Boardroom: What Comp Committees Want
Experienced compensation committee and lead HR members discussed developing the compensation committee calendar and preparing the most relevant materials to help the compensation committee plan for their meetings, best processes for coordinating annual compensation reviews and feedback to the board, coordinating with the compensation committee on the CD&A and shareholder engagement needs, and other practical guidance.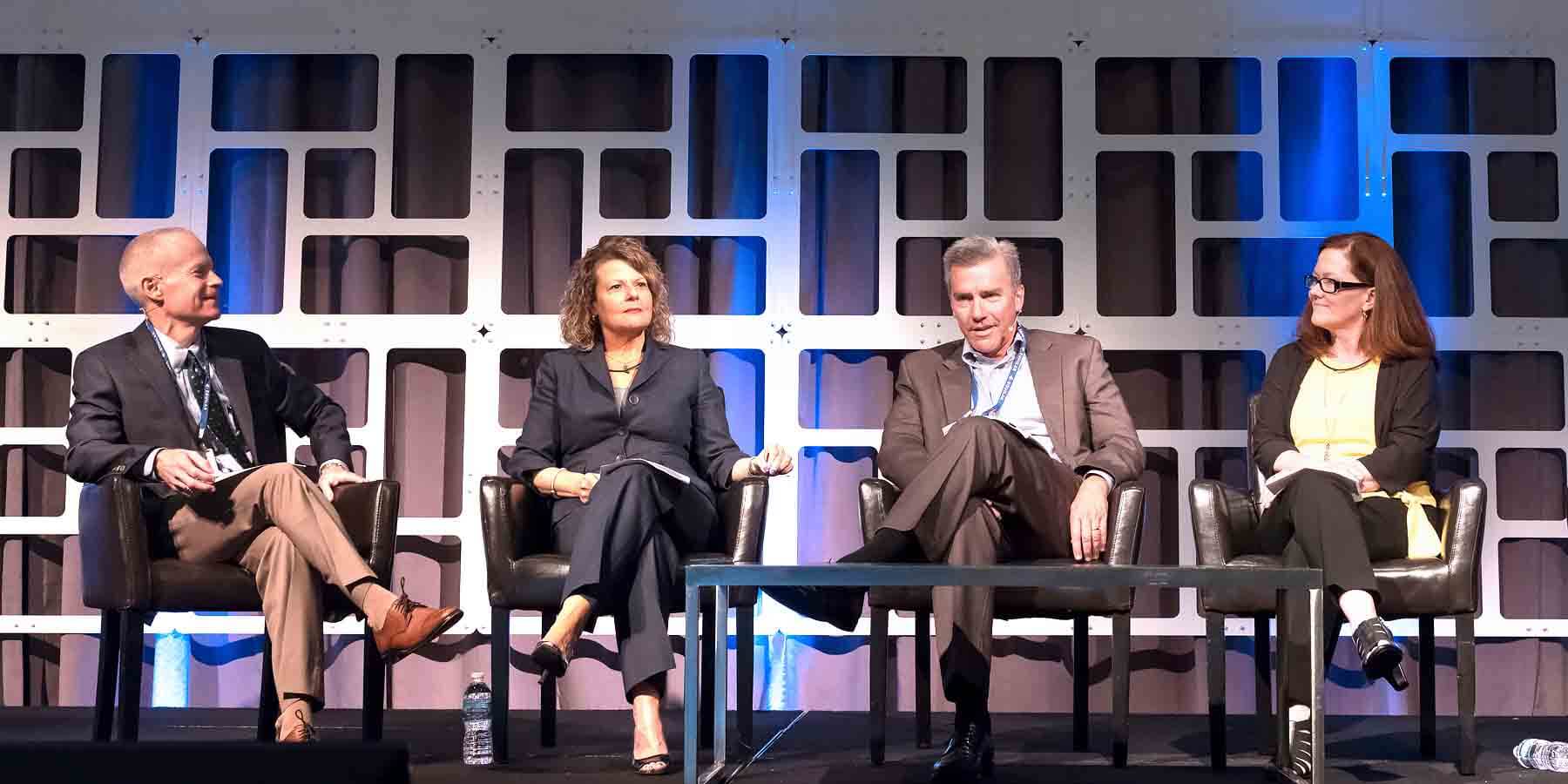 Moderator: Jamie McGough, Partner, Meridian Compensation Partners
Harriet Harty, Executive Vice President, Human Resources, Allstate Insurance Company
Fran Skinner, Compensation Committee Chair, Diamond Hill Investment Group
Jim Woodrum, Compensation Committee Chair, Packaging Corporation of America
Key Takeaways
ISS and Glass Lewis are relatively well understood. They may not be beloved, but everyone gets it. What's new and what compensation committees and boards are getting a handle on is the activist angle. Activism is a mainstream investment theory now.
It's top of mind for board members to help management make sure the right plans are in place, and that there are the right development opportunities with key talent in key roles.
Define who your shareholders are. If you're dealing with one constituency, you ultimately need to make sure you're satisfying all of them.
Creating measures for a three-year plan is difficult enough as it is. None of us have a crystal ball, and I'm in the camp that three years seems reasonable in terms of predicting what's going to happen.
Ultimately all companies are different—using "always and never" in compensation plans is not going to work.
Proxy advisors are not losing influence, but if institutional investors go their own way and no longer outsource voting to these third parties, that may be a change.
Key Quotes
"Board recruiting is not just limited to nominating and governance. We talk a lot about recruiting, and we've really expanded succession planning in the compensation committee discussion."
"A board member's job is one of the best in the world until it's not, and we get paid to think about the downside. If you have too much pay when performance is bad, that keeps me up at night. That's the place where as compensation committee members where we're going to judged, and it's also the toughest to fix."
"It's an easy thing to design a program based on what everyone else does. It's easy to approve compensation elements that don't stick out. I don't see a lot of likelihood that it changes, unless people that stick out show it creates shareholder value. It's really hard to prove, and in the absence of that, I see continued homogenization."
---
Through the Looking Glass: What Does the Future Hold for Executive Compensation?
This panel looked at key takeaways from the 2017 proxy season and provided valuable guidance on how companies should be preparing for SEC rules and investor recommendations impacting executive compensation design, shareholder engagement, and corporate governance practices in the year ahead.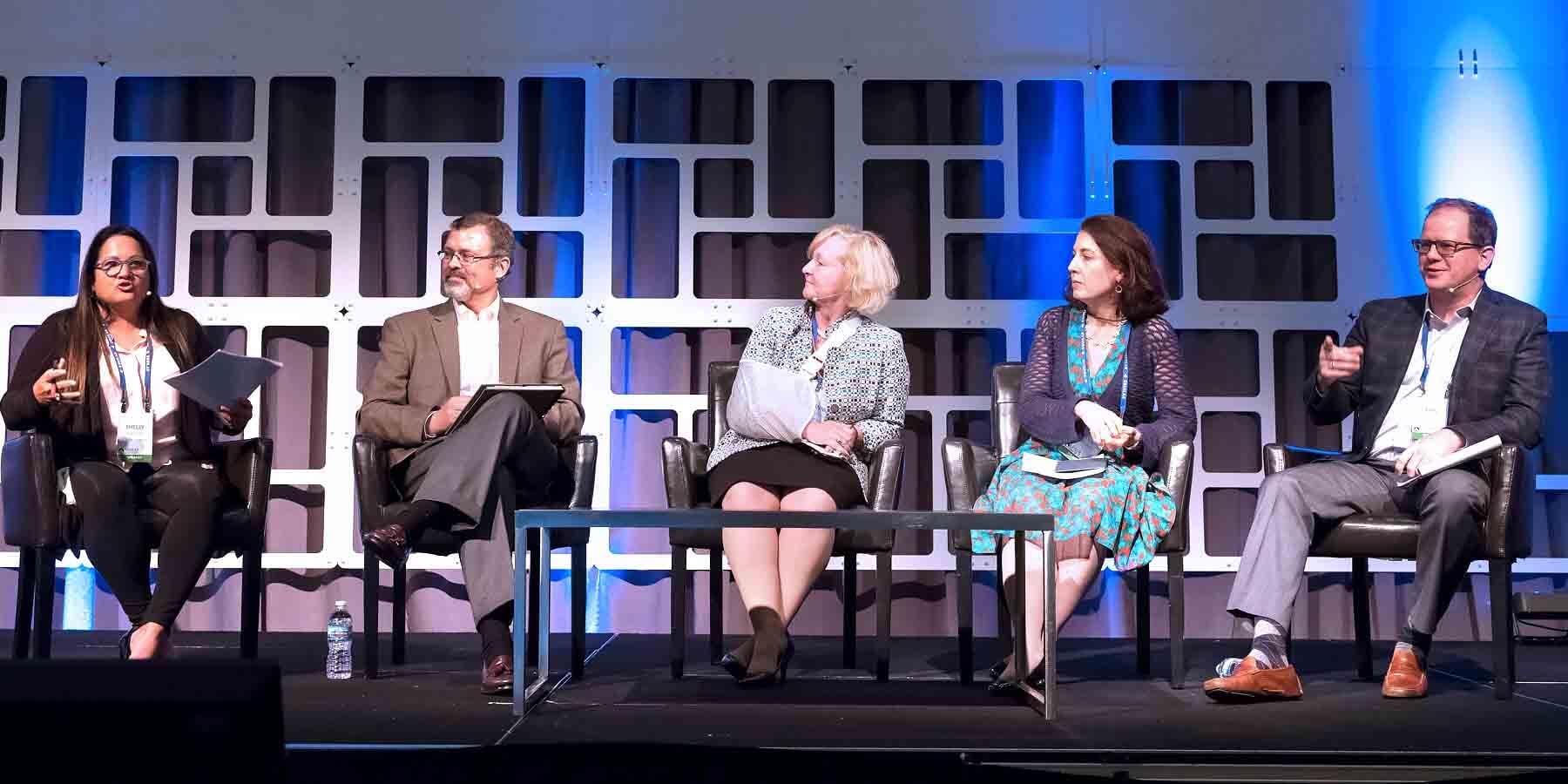 Moderator: Shelly Carlin, Vice President, Center On Executive Compensation
Will Ferguson, Senior Partner, Mercer
Eric Hosken, Partner, Compensation Advisory Partners
Blair Jones, Managing Director, Semler Brossy Consulting Group LLC
Jan Koors, Managing Director, Pearl Meyer
Key Takeaways
Compensation is not just what you do, but how you do it. It sends a message on the way you think about the incentives of the company.
Shareholder engagement was this monolithic thing, but now it's getting fragmented into individual conversations.
There is an increasing convergence across industries and the nature of talent competition is changing. Peer group conversations are getting really interesting.
Goal-setting is next step beyond performance measures.
The CD&A is less of a compliance document than it used to be, but still spends more time on what than why.
You're going to have discussions in compensation committees about gender pay equity and pay inequality—state laws and shareholder proposals will be building the next couple years.
Key Quotes
"The dialogue between shareholders and boards is good over 90% of the time and has helped shareholders get a broader sense of what's going on. My sense is we need to let this play out. Investors are asking better questions, and they have more informed opinions. They are not dictating, but asking how to understand things better. There is plenty there to create a constructive plan forward."
"Have we found the right balance in the power structure between shareholders, the board and management? If we define "right" by whether everyone has a voice, then yes. But balance ebbs and flows. Depending on the issue facing the company, you're going to have loud, louder and screaming voices from one of those constituents."
"If Congress repealed Dodd-Frank, does anyone think Say on Pay is going away? No. These are post-regulation items. We've moved past the ability of the regulators to say what we do and what we don't do. Social media gives a new voice to stakeholders that would have never been there before. Less regulation just means there is a vacuum that's going to be filled."
"You will have to do your CEO pay ratio."
---
The Investors' Perspective
This group of investors and advisors shared firsthand insights on how shareholders are evaluating executive pay practices, red flags that garner scrutiny, as well as when and how they want to engage with companies.
Moderator: Irv Becker, Senior Client Partner & North American Leader, Executive Compensation Practice, Korn Ferry Hay Group
Aaron Bertinetti, SVP, Research & Engagement, Glass, Lewis & Co.
Patti Brammer, Interim Corporate Governance and Employer Services Officer, Ohio Public Employees Retirement System
Rosanna Landis Weaver, Program Manager, Power of the Proxy: Executive Compensation, As You Sow
Key Takeaways
Say on Pay approval really comes down to alignment and disclosure. A lot of companies are making sure they get the "what" right. That's important, but the rationale and justification is more important.
Compensation is the easiest thing to go after for investors. They will vote against comp much earlier than they will ever consider going against a director on the board.
Whatever changes you're making, put them up front. And be transparent about them. It's remarkable how many companies just kind of put it out there and let everyone make their minds up. We'll talk to companies who have very compelling rationales about why they do what they do, but then it's not in the disclosure.
Triennial Say on Pay votes are really challenging because they require a much higher burden of rationale over a three-year period.
No one raises concerns when goals get harder, but they do when you lower the goal post.
Key Quotes
"Investors increasingly have growing teams, they are using other data, and they have custom policies. Proxy advisor recommendations have weight, but it's only one input."
"A failed Say on Pay vote is likely going to result in an against vote for the comp committee and chair."
"The CEO pay ratio is going to drive a lot of press, and a lot of internal questions. What's really striking to me is that the larger issues that people talk about in CEO pay are absent at this conference. The fact that CEO pay grew so rapidly for a while, and it didn't grow for front-line workers as rapidly, and how we got to the situation we're in today—that's how the CEO pay ratio is going to be received."
"Personally I like to talk to the board, mainly because they are going to be ultimately responsible for executive pay, but also because you're not talking to them about their own pay package."
---
Subscribe to our Newsletter to stay informed about upcoming events
Subscribe
---