Equilar 100: The Highest-Paid CEOs at the Largest U.S. Companies
CEO Pay Bounces Back Strongly From Pandemic
April 18, 2022
Amit Batish
Each year, the Equilar 100 offers an early look at CEO compensation among the largest companies by revenue. The study includes companies that filed annual proxy statements by March 31, considered the "half-way" point in the annual proxy season. Thousands of more public companies will file executive compensation data during the months of April and May.
Following the onset of the COVID-19 pandemic, many companies across Corporate America elected to adjust their executive pay packages to ease the burden of the pandemic on employees. For example, many CEOs saw salary cuts, adjustments to bonus payouts, changes in long-term incentive plans (LTIPs) and more. Two years after the start of the pandemic, the early data from 2021 shows that CEO pay appears to be back on the rise.
The introductory page of this feature highlights the top 10 highest-paid CEOs at Equilar 100 companies in 2021. Below the highest-paid CEO table, there is a link to the full Equilar 100 in an interactive chart that allows you to sort by compensation, revenue and other company measurements. A summary of key highlights from the report follows on this page.
EXECUTIVE NAME
COMPANY (TICKER)
TOTAL COMP.
CHANGE IN PAY**
FY END REVENUE ($M)
1.

Patrick P. Gelsinger




(INTC)

$177,905,400
n/a
$79,024
2.

Tim Cook




(AAPL)

$98,734,394
569%
$365,817
3.

Hock E. Tan




(AVGO)

$60,703,627
1542%
$27,450
4.

Satya Nadella




(MSFT)

$49,858,280
12%
$168,088
5.

Thomas M. Rutledge




(CHTR)

$41,800,961
8%
$51,682
6.

David Solomon (GS)




(GS)

$39,545,072
65%
$58,982
7.

Gary E. Dickerson




(AMAT)

$35,265,559
104%
$23,063
8.

Jonathan M. Jaffe




(LEN)

$34,045,217
n/a
$27,131
9.

Rick Beckwitt




(LEN)

$34,045,217
55%
$27,131
10.

John Donahoe II




(NKE)

$32,920,708
n/a
$44,538
---
Key Trends and Takeaways
CEO pay surges back from pandemic "woes." Median total compensation soared to $20 million for Equilar 100 CEOs in 2021, representing a whopping 30.8% increase in pay among the same companies from 2020. In comparison, Equilar 100 CEOs were awarded $15.5 million in the previous year's list.*

Increases were seen across all pay components. While median salary and median perks increased incrementally, the largest jumps were examined in the form of cash bonuses and stock awards. The median value of stock awards increased by 22.7% in 2021, from $8.6 million to $10.5 million. Meanwhile, cash bonuses increased by 46.4% in 2021, from $2.8 million to $4.2 million.

As a result of the COVID-19 pandemic, over the last two years many companies elected to award their CEOs for staying on board and guiding their organizations through turbulent times through bonuses and stock awards. The trend, coupled with the fact that the economy roared back in 2021, is likely contributing to the spike in overall pay for CEOs at the largest U.S. companies.

The CEO Pay Ratio is once again on the rise. With CEO compensation increasing, the CEO Pay Ratio—the ratio of CEO-to-median-worker compensation—is following suit. Among Equilar 100 companies in 2021, the median CEO Pay Ratio was 254:1, which is considerably higher than the 238:1 ratio seen on the 2020 list.

While the rise in CEO pay is certainly playing a role in a larger CEO Pay Ratio, several other factors may be at play. For one, a number of companies, such as those in the consumer sector, re-hired employees once the economy rebounded from initial pandemic slumps. Of course, these companies often employ seasonal or part-time employees, which by nature have lower salaries, potentially driving down their median employee pay. However, median employee pay at Equilar 100 companies actually increased from 2020 ($68,883) to 2021 ($71,869). This increase was in part due to the fact that many companies transitioned temporary COVID-related benefits to permanent benefits, increasing payouts made to bonuses and other forms of cash compensation. Of course, Equilar 100 companies are among the largest in the U.S., and many of these companies stood their ground during the pandemic, which helped median employee pay steadily rise.

Fewer than 10 women lead Equilar 100 companies. There were just nine women in the CEO position at Equilar 100 companies in 2021, a slight increase from six in the previous year's study. None of these women are among the top 10 highest paid. The highest-paid woman on this year's list is Rosalind G. Brewer, the new CEO of Walgreens Boots Alliance, who was awarded $28.3 million in 2021. Brewer is also the 14th overall highest-paid CEO in this year's study.

Apple continues revenue domination among Equilar 100. Apple topped the Equilar 100 in total revenue for the third consecutive year, exceeding revenue of $365 billion in 2021. The second-highest revenue belonged to Berkshire Hathaway at $276 billion in 2021. Overall, median revenue for the Equilar 100 was roughly $43.8 billion in 2021, up significantly from $37.4 billion in 2020.
*Note: While many of the companies in the Equilar 100 are consistent from year to year, due to changes in revenue and floating filing dates the list is not the same every year.
Equilar Executive Compensation Solutions
Equilar offers a wide range of tools and solutions that allow companies to optimize their executive benchmarking process. Tailor your benchmarking analysis to compare pay for specific executives within your organization against those of your peer group. Visit www.equilar.com/executive-compensation to learn more.
Contact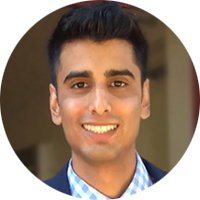 Amit Batish
Director of Content at Equilar
Amit Batish, Director of Content at Equilar, authored this post. Nathan Grantz and Charlie Pontrelli, Equilar Researchers, provided data and analysis. Please contact Amit Batish at abatish@equilar.com.
---
---