Media Center
Press Releases
Equilar Earns "Disruptor Award" From 2020 Women on Boards
---
REDWOOD CITY, CA (December 4, 2017) —Equilar has been honored with the 2017 "Disruptor Award" from the 2020 Women on Boards San Francisco Committee in recognition of its efforts to enhance the Equilar BoardEdge platform, in particular with respect to the Equilar Diversity Network.
"An exciting shift is currently taking place to be inclusive of women's leadership in the boardroom," said Johanne Bouchard, a governance and leadership executive advisor and a co-chair of the 2020 Women on Boards San Francisco Committee. "When a shift occurs, a healthy disruptor is necessary to propagate the shift—Equilar is such a disruptor."
Equilar earned the award due to its "efforts in positively disrupting the corporate board landscape through three bold actions":
Researching, capturing and sharing the facts for transparency about board diversity within corporations (including the quarterly Gender Diversity Index, which tracks the progress toward gender parity on public company boards)

Partnering with organizations nationwide that fuel the needed shift (including 2020 Women on Boards, Women in the Boardroom, CalPERS, Women Corporate Directors, Stanford Women on Boards, Athena Alliance, among others)

Enabling talented women to add and enhance detailed profiles of their skills, talents and experience within the searchable BoardEdge database
"I'm proud of our team for developing a solution to promote diversity in the boardroom, and it's an honor to be recognized as a leader in solving this critical problem," said David Chun, Founder & CEO of Equilar. "This is just the beginning, and Equilar will continue full speed ahead to build technology that supports expanding boardroom networks and highlighting the untapped pool of diverse director candidates."
"Equilar's board intelligence is an essential resource for corporations and evolving governance," added Bouchard. "I don't think there are many organizations today that are committed to these three actions in the same way."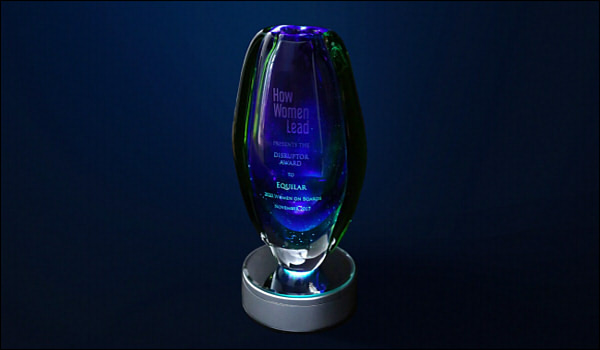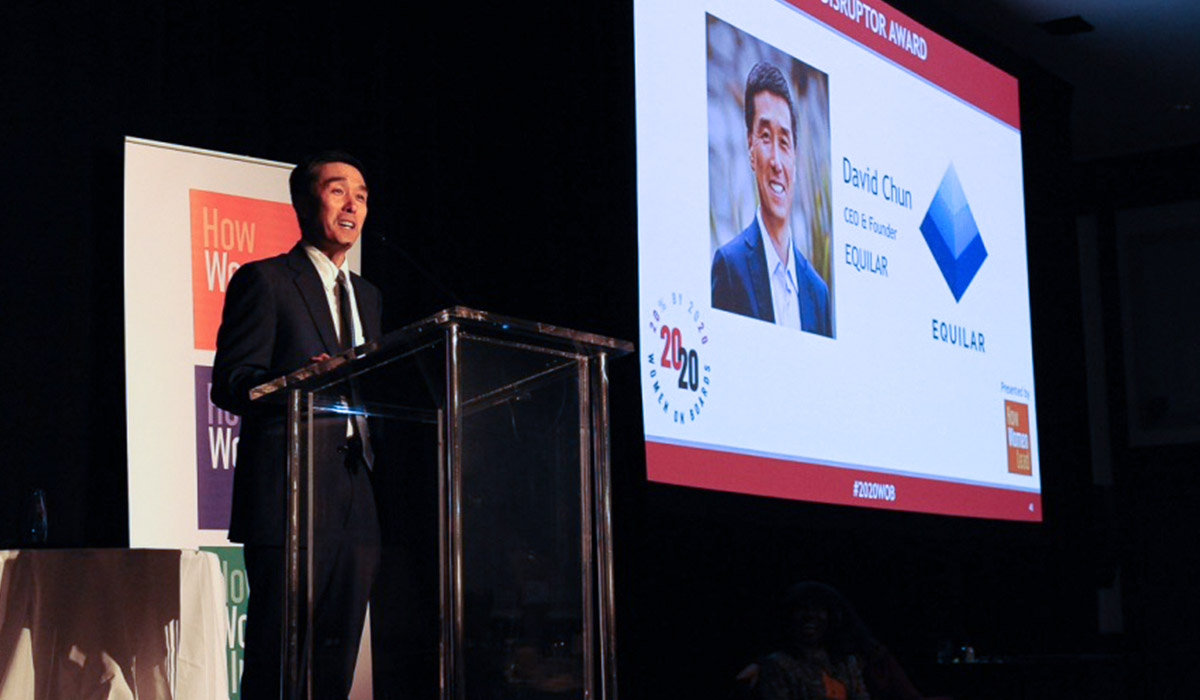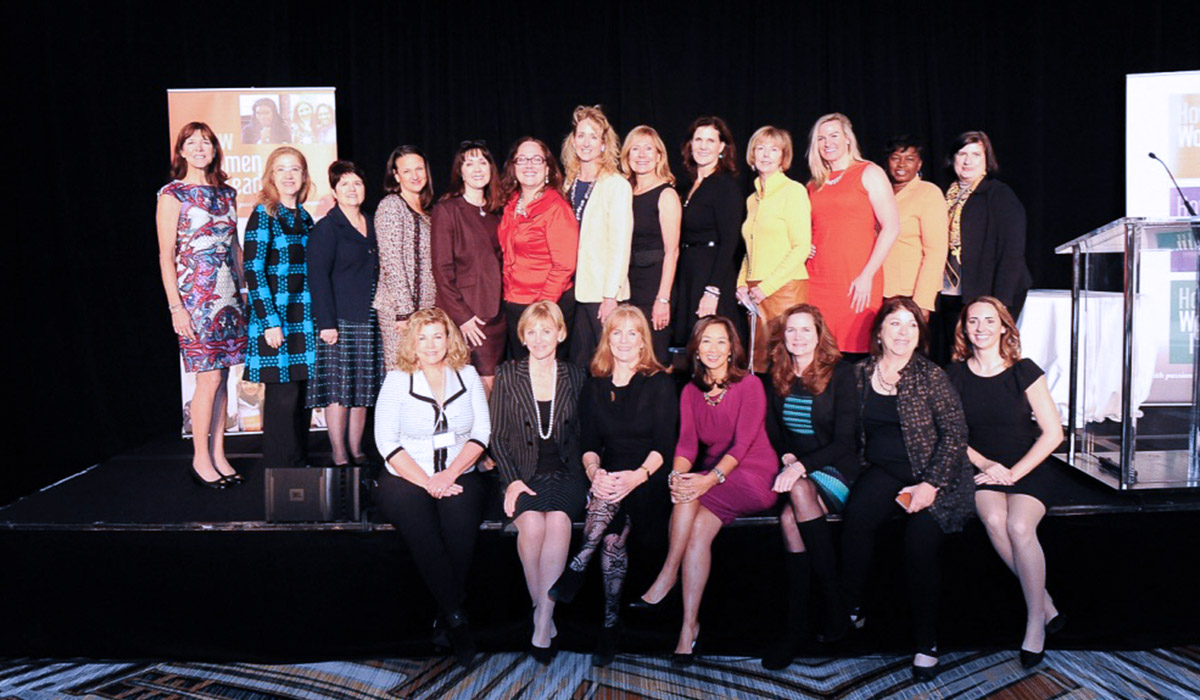 Pictured above: 1. The Disruptor Award, presented to Equilar. 2. David Chun, Founder & CEO of Equilar accepts the award. 3. The 2020 Women on Boards San Francisco Chapter Steering Committee
About BoardEdge
BoardEdge, a database of nearly 200,000 public company executives and board members, launched in 2015 to help boards expand their networks and introduce new potential candidates to the recruiting pool. In 2016, the Equilar Diversity Network (EDN) was formed, enhancing BoardEdge to include a filter that allows users to search a "registry of registries" that now includes 17 diversity organizations.
About 2020 Women on Boards
2020 Women on Boards is a national campaign to increase the percentage of women on U.S. company boards to 20% or greater by the year 2020. Each year in November, the organization's national chapters host "The National Conversation on Board Diversity" to draw awareness to this critical issue. There were 20 events held nationwide within a 24-hour period this year. The San Francisco Committee of 2020 Women on Boards took the initiative to initiate three awards this year, including the Disruptor Award.
About Equilar
Equilar is the leading provider of board intelligence solutions. Its data-driven platforms, BoardEdge and Insight, provide tools for board recruiting, business development, executive compensation and shareholder engagement. Companies of all sizes, including 70% of the Fortune 500 and institutional investors representing over trillion in assets, rely on Equilar for their most important boardroom decisions. Equilar also hosts industry-leading board education symposiums, conducts comprehensive custom research services and publishes award-winning thought leadership. Founded in 2000, Equilar is cited regularly by Associated Press, Bloomberg, CNBC, The New York Times, The Wall Street Journal and other leading media outlets. Visit www.equilar.com to learn more.
For more information, contact:
Amit Batish
Content Manager
Equilar, Inc.
abatish@equilar.com
650-241-6697