Pay for Performance Disclosures Declined by More Than 50% Since 2017
Preparing for the SEC's Pay Versus Disclosure Rules
September 27, 2022
Amit Batish
---
---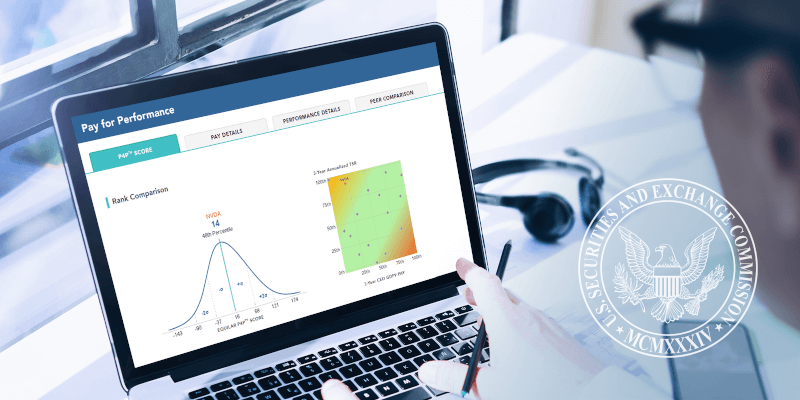 On August 25, 2022, the United States Securities and Exchange Commission (SEC) officially adopted its "Pay Versus Performance" rules, following several rounds of comments and proposals. The new rules require public companies to disclose information reflecting the relationship between executive compensation actually paid to a company's named executive officers (NEOs) and the company's financial performance. Companies with fiscal years ending on or after December 16, 2022 must begin to comply with the new disclosure requirements during the 2023 proxy season.
"The Commission has long recognized the value to investors of information on executive compensation," said SEC Chair Gary Gensler in a statement from the SEC. "I am pleased that the final rule provides for new, more flexible disclosures that allow companies to describe the performance measures it deems most important when determining what it pays executives."
The concept of Pay for Performance has long been advocated by investors, particularly given the influence they have on pay packages. A decade following its inception, Say on Pay continues to play a pivotal role in providing investors a platform to voice discontent over executive compensation pay practices. Investors often seek executive pay plans to align with a company's financial performance and shareholder return, and when that alignment is not present, executive pay is likely to come under some level of scrutiny. Nevertheless, despite the influential voice investors hold, the vast majority of pay packages are approved by shareholders.
However, the new SEC rules bring greater attention—and potentially greater scrutiny—to executive pay misalignment that may have not been observed by companies in years. Companies across Corporate America have disclosed Pay for Performance graphs in their proxies since the implementation of the Dodd-Frank Wall Street Reform and Consumer Protection Act in 2010. However, the prevalence of companies that disclosed a Pay for Performance graph has steadily declined over the last five years, according to new data from Equilar.
In 2021, just 9% of the Equilar 100—the 100 largest U.S. public companies by revenue—disclosed a graph that showed the relationship between their executives and financial performance. While this is up one percentage point from 2020, the figure is down overall by more than 50% since 2017 when 18.2% of companies disclosed a Pay for Performance graph. The percentage of companies that disclosed a Pay for Performance graph has also declined from 2017 to 2020, before slightly rebounding in 2021. Of course, given the SEC's August announcement, the prevalence of disclosures will certainly accelerate in the coming years.
Figure 1: Prevalence of Pay for Performance Graph Proxy Disclosures (Equilar 100)
While companies should begin to prepare for the required disclosures now, experts argue that the impacts of the SEC's rule may not become apparent for another two or three years. On a recent webinar with Equilar and BarkerGilmore, Jeff Keckley, Lead Consultant at Meridian Compensation Partners noted that most companies have stated alignment between pay and performance as a goal of their compensation philosophy historically, and that new rules serve to shine a spotlight on this area of concern. While not predicting a large impact from the new disclosures on Say on Pay outcomes in the first few years, Jeff also cautioned companies that "I don't think this is going to go away," drawing a contrast with CEO Pay Ratio rules implemented several years ago that were widely seen as insignificant. "It opens up the discussion of 'are we really aligned, and how are we explaining this to our investors and our stakeholders?'"
The next few months will certainly be critical for companies to gather the appropriate information necessary for the new requirements, particularly given the data-heavy nature of the disclosure. A clear and concise picture of a company's Pay Versus Performance story will undeniably avert any backlash or scrutiny from investors regarding misalignment, thus it is critical to stay ahead of trends with data-driven analyses. In addition to tools enabling metric correlation analysis, peer metric research, option valuation, TSR performance comparison and more, Equilar has added new peer alignment models for performance metrics and pay to its Pay for Performance solutions to provide companies a headstart on their disclosure analysis and preparation. To learn more, visit www.equilar.com/P4P or request a custom overview of our Pay for Performance solutions.
Contact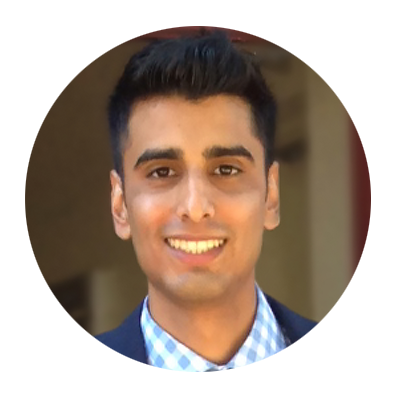 Amit Batish
Director of Content & Communications at Equilar
Amit Batish, Director of Content & Communications at Equilar, authored this post. Please contact Amit Batish at abatish@equilar.com for more information on Equilar research and data analysis.
---
---