CHRO Content Series: CHRO Presence in the Boardroom Offers Organization-Wide Impacts
Being strategic about CHRO placement in your organization's boardroom offers increased potential for top-down, lasting change.
September 23, 2022
Amit Batish
---
---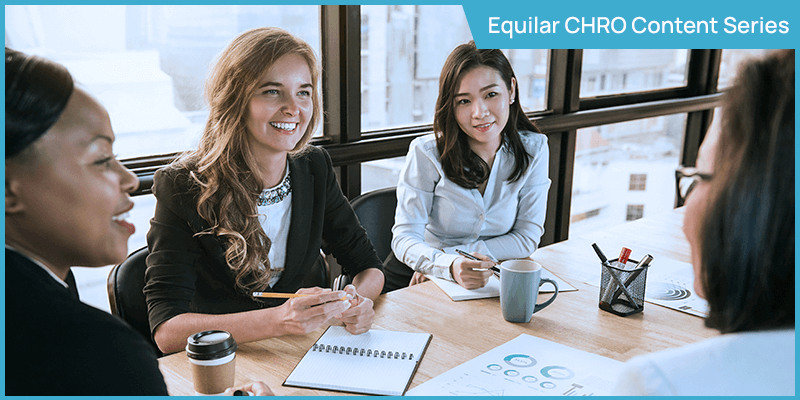 The Equilar CHRO Content Series offers insights and trends related to top HR officers among the largest U.S. companies. This installment analyzes the prevalence of Russell 3000 boards with CHRO experience.
The presence of chief human resources officers (CHROs) and HR leaders in the boardroom is becoming more common—and with good reason. HR leaders offer unique insight into key organizational points of interest, including ESG, human capital management and employee engagement. They also facilitate critical elements of workplace culture and efficiency at every level of the organization, inspired by their direct involvement and oversight.
How many Russell 3000 board members have CHRO experience?
As the global business focus shifts to center on employee engagement, diversity and wellbeing, we expect to see more modern CHROs holding positions of power in the boardroom. CHROs hold unique skill sets and serve a vital role as the conduit of execution between CEO and team members at all levels. According to Annalisa Barrett, Senior Advisor with KPMG's Board Leadership Center, "CHROs have valuable experience in developing talent strategy and cultivating corporate culture, making them well suited to ask the right questions in the boardroom to identify concerns and encourage strong human capital management practices."
The changing trend is already occurring at scale. According to Equilar data, recent board appointments and director placements are seeing the most impact from the post-pandemic shift, as the percentage of new Russell 3000 board members with CHRO experience appointed has more than doubled over the last decade—up from 1.1% in 2012 to 3% in 2021 (Figure 1).
Figure 1: New Directors With CHRO Experience (Russell 3000)
Meanwhile, the overall prevalence of directors has steadily increased over the last 10 years, though representation remained under 2%, as it has for the last decade. "Although the overall prevalence of sitting directors with CHRO experience remains low, it is encouraging to see the significant increase in the percentage of new directors with a CHRO background indicating that more boards are seeking human resources expertise in their director searches," Barrett said.
Figure 2: Directors With CHRO Experience (Russell 3000)
Although the increases appear small at first glance, this is one of the most notable shifts we've seen from the massive refocus and restructure that the pandemic has brought. The trends illustrate the true depth of change that businesses are pursuing—elevating greater global impact for their team members and initiatives over a profit-first organizational vision.
Organizational ESG impacts are directly tied to CHRO presence and engagement
As businesses continue to place heavier emphasis on executing their ESG initiatives, CHROs will be tasked with the critical role of bringing this narrative to life. Clarity in messaging and alignment to larger-scale goals will be vital to keep these plans on track, which is where a CHRO can directly support and engage with a team.
The CHRO role has been built around corporate engagement, policy creation and the implementation of mandates and requirements. With this dynamic business shift, boards now truly realize the additional support they could levy by strategically placing these specialists in board seats. In addition, Barrett noted that "as companies refine their human capital metrics and disclosures, CHRO-directors can help ensure that companies are selecting the metrics most appropriate for their business strategy and that they provide disclosure that is meaningful to investors and other stakeholders."
As businesses continue to weather the dynamic landscape of green initiatives and Net Zero goals, the CHRO can step in as a master translator and leader—turning boardroom goals into human-forward, inspiring and engaging policies that can be effectively implemented across the organization.
CHROs champion human capital management in the boardroom
A business is as strong as the team behind it. Harnessing the skill set of a CHRO within a business' board structure ensures that your policies and processes are fueled with a relevant and human capital management strategy for sustainable organizational success.
By emphasizing CHRO presence and engagement in board meetings, businesses will comprehensively understand their current impact on engagement with every business decision and deliberation. This allows for more strategic and effective initiative planning and task execution processes.
Execute preemptive employee engagement and workplace culture strategy with CHRO boardroom inclusion
Including a CHRO in boardroom talks not only supports the board's ability to translate new initiatives to team members and department leaders, but also empowers them to confidently enact strategic cultural change, resulting in further engagement from fellow employees and managers across departments. This ability is invaluable in the modern-day work landscape.
CHROs can effectively communicate and address current issues, keeping employee needs at the forefront of boardroom conversations. This offers an opportunity to initiate top-down awareness and policy change at a more immediate scale than would otherwise occur. With this in mind, the CHRO continues to keep their finger on the pulse of need in more intangible areas such as culture and engagement, which are shown and quantified by KPIs and ranges such as attrition and retention in the recruitment process.
The board can take this information and study how a proposed decision might play out on the wider organizational scale—allowing them to take a more nuanced approach with lower risk and higher potential for return.
Success in the post-pandemic era of global business
It's impossible to ignore the benefits CHROs bring to the boardroom. They continue to bridge the gap between what is quantifiable and what is unseen yet felt by every organization member and team leader. They then apply that knowledge to the strategies and decisions for more nuanced risk management and efficient implementation.
As this trend continues, it will be worth observing the new impacts that joint leadership and partnership between the other board members and the CHRO can bring. Ultimately, this will empower boards and brands to continue to tackle impactful global challenges and define success for the initiatives that will shape industries.
Equilar has launched CHRO Navigator, a program designed for the modern HR leader. The CHRO Navigator provides resources for governance and compensation trends, peer discussions, and networking opportunities.
Learn More
Contact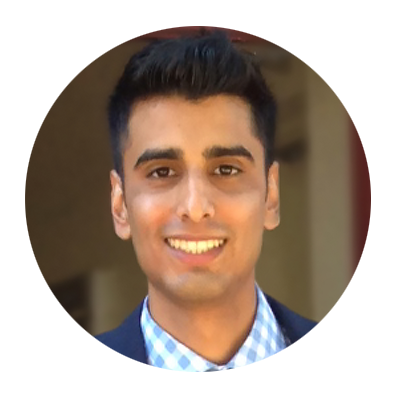 Amit Batish
Director of Content & Communications at Equilar
Amit Batish, Director of Content & Communications at Equilar, authored this post. Evin Peterson, Research Analyst at Equilar, provided data and analysis. Please contact Amit Batish at abatish@equilar.com for more information on Equilar research and data analysis.
---
---