Equilar Institute
Blog Home
The Highest-Paid General Counsel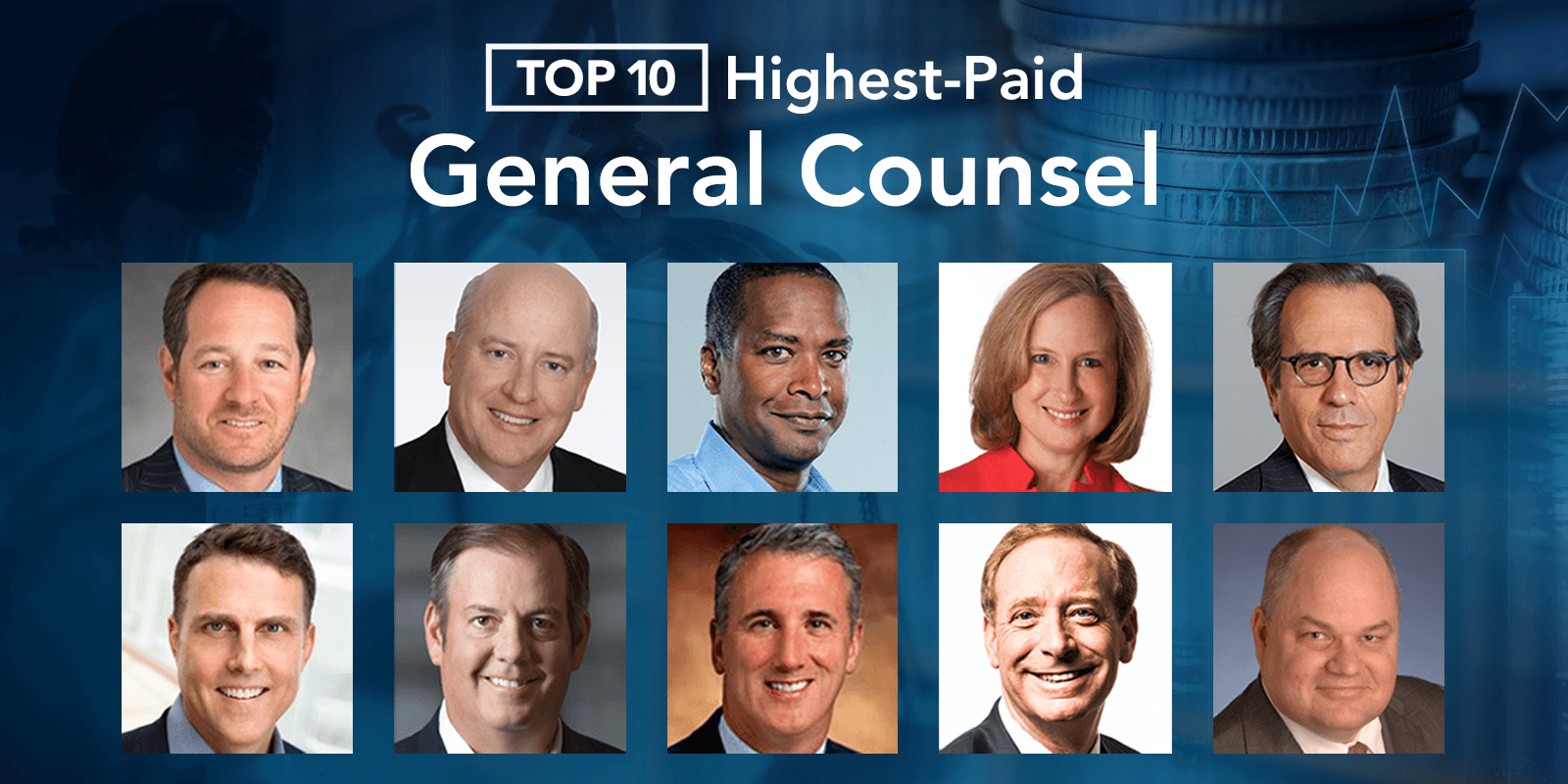 ---
---
November 4, 2019
Historically, the role of General Counsel has been to ensure that all corporate activities are in compliance with laws and regulations. As the top legal officer of the corporation, General Counsel oversee litigation and enforce corporate compliance.
In recent years, the role of the General Counsel has seen an addition of responsibilities. More than ever, it is imperative that General Counsel sustain up-to-date knowledge of the political landscape and relevant jurisdictions. A General Counsel must be able to predict and prepare for unexpected changes in the political and business climate that may affect the corporation. They must also predict the outcome of the corporate business decisions and mitigate any potential litigation or regulations that may follow.
Compensation on the Rise for General Counsel
With the increased responsibility of the General Counsel comes an increase in compensation. According to a recent Equilar report, median reported General Counsel pay reached $2.6 million in 2018. This is a 3.7% increase from the previous year. Overall, the median compensation for General Counsel has increased by 7.4% across the Equilar 500 since 2014.
In 2018, General Counsel in the healthcare sector received the highest median total compensation at just over $4 million, while General Counsel in the consumer goods sector earned the lowest median total compensation at $2.15 million. General Counsel in the financial sector received the largest increase in median total compensation with a 36% increase from 2017 to 2018.
The Highest-Paid General Counsel
When examining the top ten highest paid General Counsel, the technology sector had the highest representation. The top-paid General Counsel in 2018 was David Drummond of Alphabet Inc., and three others in the top ten were also of the technology sector. Second to Drummond was Katherine Adams of Apple, who made over $26 million in 2018. Thomas Moriarty of CVS Health Corporation rounded out the top 10 list with a compensation package of just under $11 million.
| | | | | |
| --- | --- | --- | --- | --- |
| Company | Ticker | Executive | Title | Total Compensation |
| Alphabet Inc. | GOOGL | David C. Drummond | Senior Vice President, Corporate Development, Chief Legal Officer and Secretary | $47,282,232 |
| Apple Inc. | AAPL | Katherine Adams | Senior Vice President, General Counsel and Secretary | $26,700,660 |
| Twenty-First Century Fox, Inc. | FOXA | Gerson Zweifach | Senior Executive Vice President, Group General Counsel and Chief Compliance Officer | $17,769,017 |
| Intel Corporation | INTC | Steven F. Rodgers | Executive Vice President and General Counsel | $16,211,900 |
| Microsoft Corporation | MSFT | Bradford L. Smith | President and Chief Legal Officer | $13,511,623 |
| General Electric Company | GE | Michael J. Holston | Senior Vice President, General Counsel and Secretary | $13,291,323 |
| AT&T Inc. | T | David R. McAtee II | Senior Executive Vice President and General Counsel | $12,748,981 |
| Discovery, Inc. | DISC.A | Bruce L. Campbell | Chief Development, Distribution and Legal Officer | $12,344,995 |
| Morgan Stanley | MS | Eric F. Grossman | Executive Vice President and Chief Legal Officer | $12,268,642 |
| CVS Health Corporation | CVS | Thomas M. Moriarty | Executive Vice President, General Counsel and Chief Policy and External Affairs Officer | $10,983,856 |
With large pay packages, these top-ranked General Counsel are expected to drive results. As a result, compensation for General Counsel was largely comprised of performance incentives, which made up $718,000 of pay packages at the median.
Additionally, while General Counsel pay has risen steadily over the years, it lags behind the rate at which CEO compensation has risen. From 2017 to 2018, CEO pay across the Equilar 500 rose 8%, compared to 3.7% for General Counsel. For companies generating between $7B and $10B in revenue, CEOs can expect to receive four times the total compensation of the median General Counsel.
Women as General Counsel
Companies have begun to prioritize hiring women and minorities into the role of General Counsel. Since 1979 the number of female General Counsel has increased. 30% of Fortune 500 companies have women as their General Counsel.
A sharp growth in female General Counsel has not led to sharp growth in compensation. There is a significant pay gap for men and women General Counsel. Since 2015, men have earned 11% more on average than women in the same position. In 2018, this figure reached 18.6%. In 2017, the male median total compensation for a General Counsel increased by 4.4% while the pay for women General Counsel decreased by 9.4%. 2014 was the only year in the Equilar five-year study that women earned more than their male General Counsel counterparts with a 1.2% lead in compensation. Adams was the only woman among the top 10 highest-paid General Counsel in 2018.
While the role of General Counsel will undoubtedly become more prominent in the C-suite, compensation for these top legal officers is sure to climb. As corporate America makes a concerted effort to add diversity to the C-Suite, it will be a matter of time until more women enter the picture and take on the role of General Counsel.
---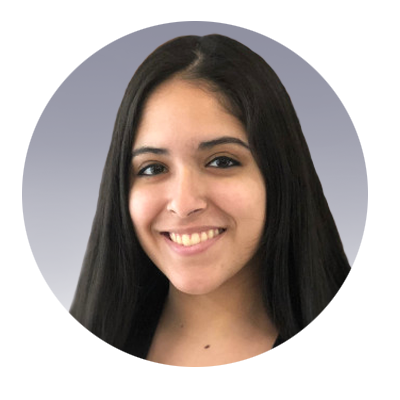 Daniella Gama-Diaz, Associate Editor at Equilar, authored this post. Rachel Wang contributed data and analysis. Please contact Amit Batish, Content Manager, at abatish@equilar.com for more information on Equilar research and data analysis.
---