Equilar Institute
Blog Home
Executive Shake-Ups Expected to Follow AT&T and Time Warner Merger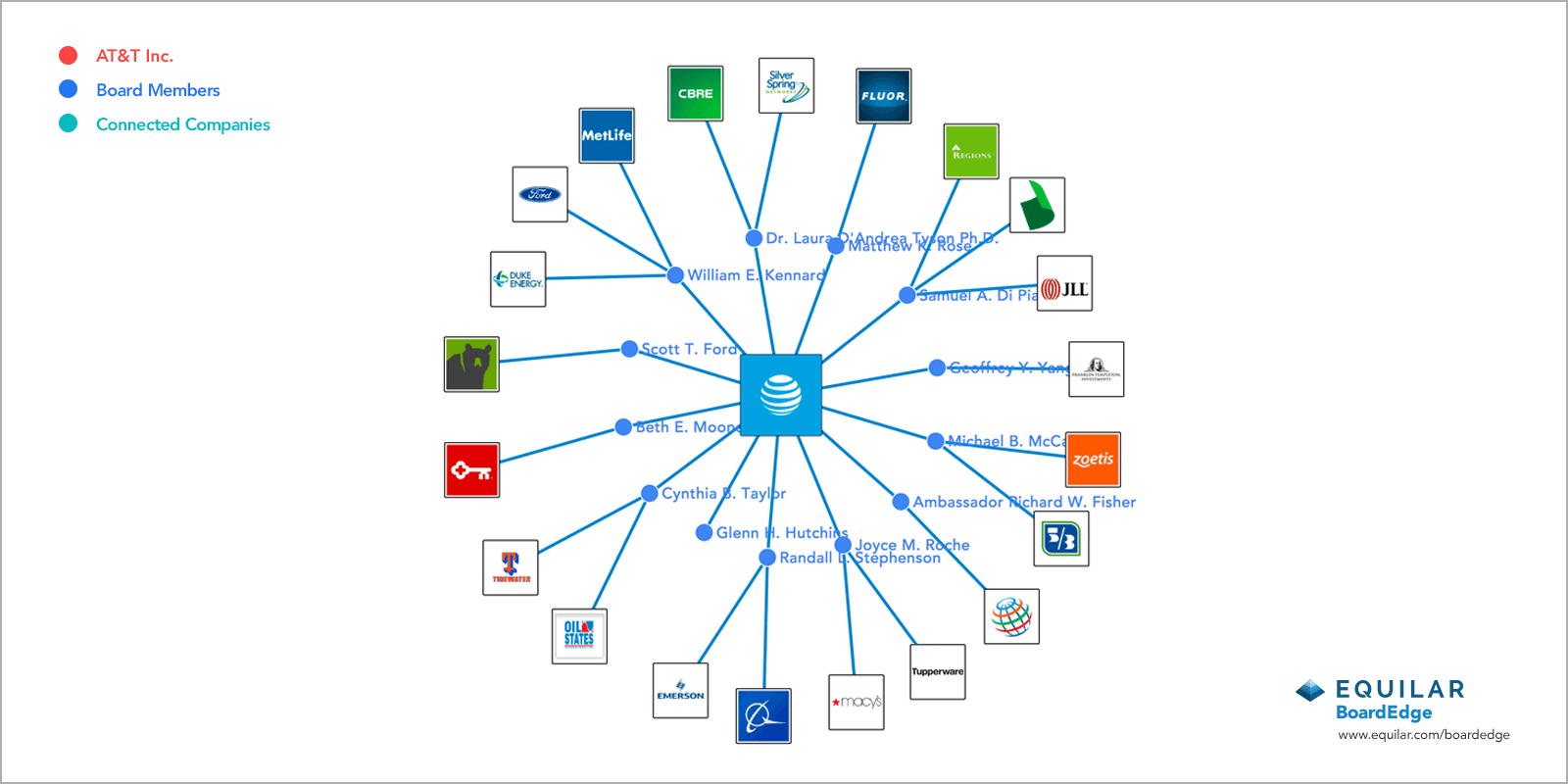 ---
---
July 25, 2017
In October 2016, telecommunications giant AT&T announced its plan to purchase Time Warner, the parent company of HBO, Warner Bros. and CNN, for more than $85 billion, reported The New York Times. Since the announcement of the merger, which was unanimously approved by the boards of both companies, the deal entered an ongoing eight-month review by the U.S. Justice Department to determine if the acquisition is in violation of any competition laws.
Because AT&T and Time Warner are not direct competitors, the deal is likely to be approved, and AT&T anticipates the merger review to be completed by the end of the year. In order to aid in the review and move the deal forward, AT&T has spent more than $8 million in lobbying.
"Over the past eight months, we have provided information to any regulator that has requested it, and we have appreciated the chance to answer their questions," said Fletcher Cook, a spokesman for AT&T.
If approved, AT&T has announced its plans to divide the management of its telecom operations and media assets following the merger, The Wall Street Journal reported. The separation of management will divide the company into two divisions. The first division will consist of AT&T's current wireless and DirecTV satellite television businesses, and the second will comprise the assets AT&T will acquire in the merger.
It is expected that John Stankey, the current CEO of AT&T Entertainment Group and AT&T Services, Inc. and 30-year veteran of the company, will be placed in charge of the Time Warner division of the business.
Following the merger, AT&T Chairman and CEO, Randall Stephenson, will remain in charge of the company as a whole, and is expected to retain several Time Warner executives. Jeffrey Bewkes, CEO, Time Warner, has expressed that he will only serve an interim period to help ease the transition. Bewkes is expected to retire within a year of the merger's closing, reported CNBC.
This leaves us with the question—following more than a decade as CEO and Chair of Time Warner—what's next for Jeffrey Bewkes?
According to Equilar BoardEdge data, Jeffrey Bewkes joined his first public company board in 2003, and has been a member of the Time Warner board for over a decade. During his 14-year boardroom career, Bewkes has made 47 first-degree connections with executives and board members. Those connections currently serve at 34 different public companies as either executives or board members.
Download Executive and Board Connections
Reach out to Equilar to learn more about BoardEdge connections or request a download of any of the -plus executives and board members in the database. Include specific requests for individual downloads in the comment field.
---
Please contact Dan Marcec, Director of Content & Communications at dmarcec@equilar.com for more information on Equilar research and data analysis. Cydney Myers, associate editor, authored this post.
---