Equilar Institute
Blog Home
New Incentive Plan Analytics Calculator Helps Build Effective Performance Plans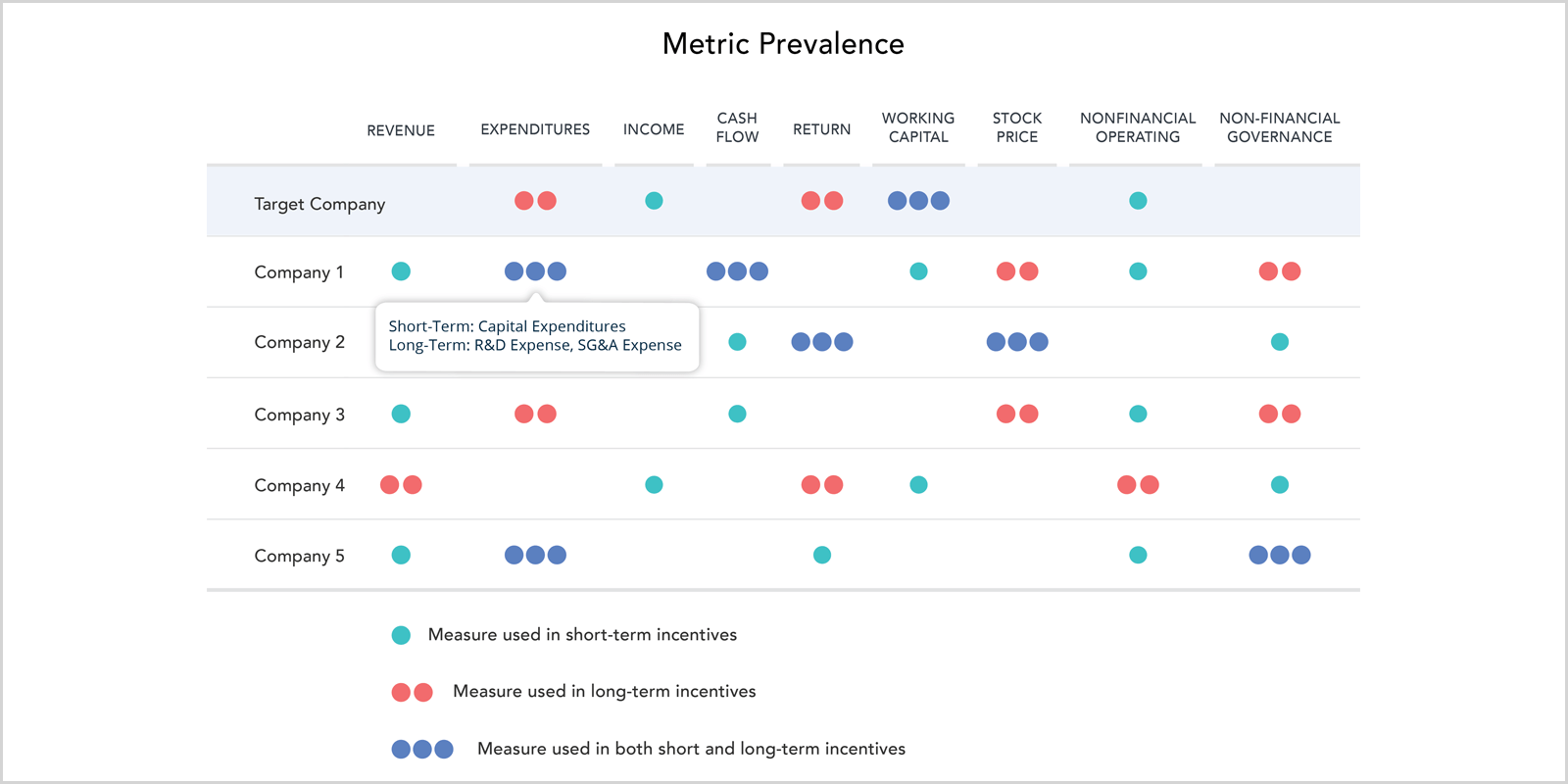 ---
---
June 08, 2017
In the complex, ever-changing world of executive compensation, professionals often struggle to find the right balance between effectively motivating their executives and satisfying shareholder interests when constructing executive performance plans. Investors typically want to see a compensation plan that meets the standard benchmark within a company's respective peer group, and adequately aligns executive pay to company performance. However, this may not always be such a simple task. Consequently, companies are facing increasing scrutiny from institutional investors, regulatory agencies, proxy advisors and the media.
To help ease some of these pressures, Equilar and the Center On Executive Compensation have partnered to develop the Incentive Plan Analytics Calculator (IPAC℠), which encompasses Financial Metric Correlation and Incentive Plan Design. IPAC℠ was designed to help users assess the robustness of their incentive plan metrics compared to the metrics used by their peers. The Financial Metric Correlation may be used to assess factors such as the appropriateness of financial metrics, while the Incentive Plan Design may help users compare the prevalence of metrics and long-term incentive plan effectiveness by category in their plans to that of a selected peer group.
An example of where IPAC℠ may be used to assess metric prevalence among peer companies is when a company is looking to change the metric that it uses to determine long-term incentive plan (LTIP) payouts. A company might be considering shifting away from a metric such as return on capital, and move toward revenue growth, for instance. This company may use IPAC℠ to quickly identify how many of its peers are using revenue growth in their LTIP and test how strong the correlation is between revenue growth and total shareholder return (TSR). This puts the company in position to select a metric that is not only commonly used among its peers, but also has a positive effect on TSR.
Another use case sample of IPAC℠ is solving a pay for performance disconnect. For instance, a company's incentive plan payouts may be above target when looking at the metrics of net income and cash flow. However, TSR might still be below the threshold compared to its peers. Thus, there is a disconnect between pay and performance because the metrics of net income and cash flow are not strong indicators of TSR, and investors and proxy advisors will be highly critical of such a pay design. IPAC℠ can help this company evaluate the strength of the relationship between its current metrics and TSR over different time horizons, which will help identify long-term shareholder value. IPAC℠ may also identify other metrics that might be better suited to drive a higher TSR yield, which will allow companies to select more suitable metrics in the future.
IPAC℠ presents companies with various opportunities to create the most effective executive performance plans. The data and functionality of IPAC℠ provides companies with useful tools to alleviate the scrutiny that they currently face regarding performance plans.
Request a demo of IPAC℠ at https://www.equilar.com/IPAC.html or email info@equilar.com to learn more.
---
Please contact Dan Marcec, Director of Content & Communications, at dmarcec@equilar.com for more information on Equilar research and data analysis. Amit Batish authored this post.
---