Equilar Institute
Blog Home
These 21 Female CEOs Saw a Collective 9.1% Pay Increase in 2016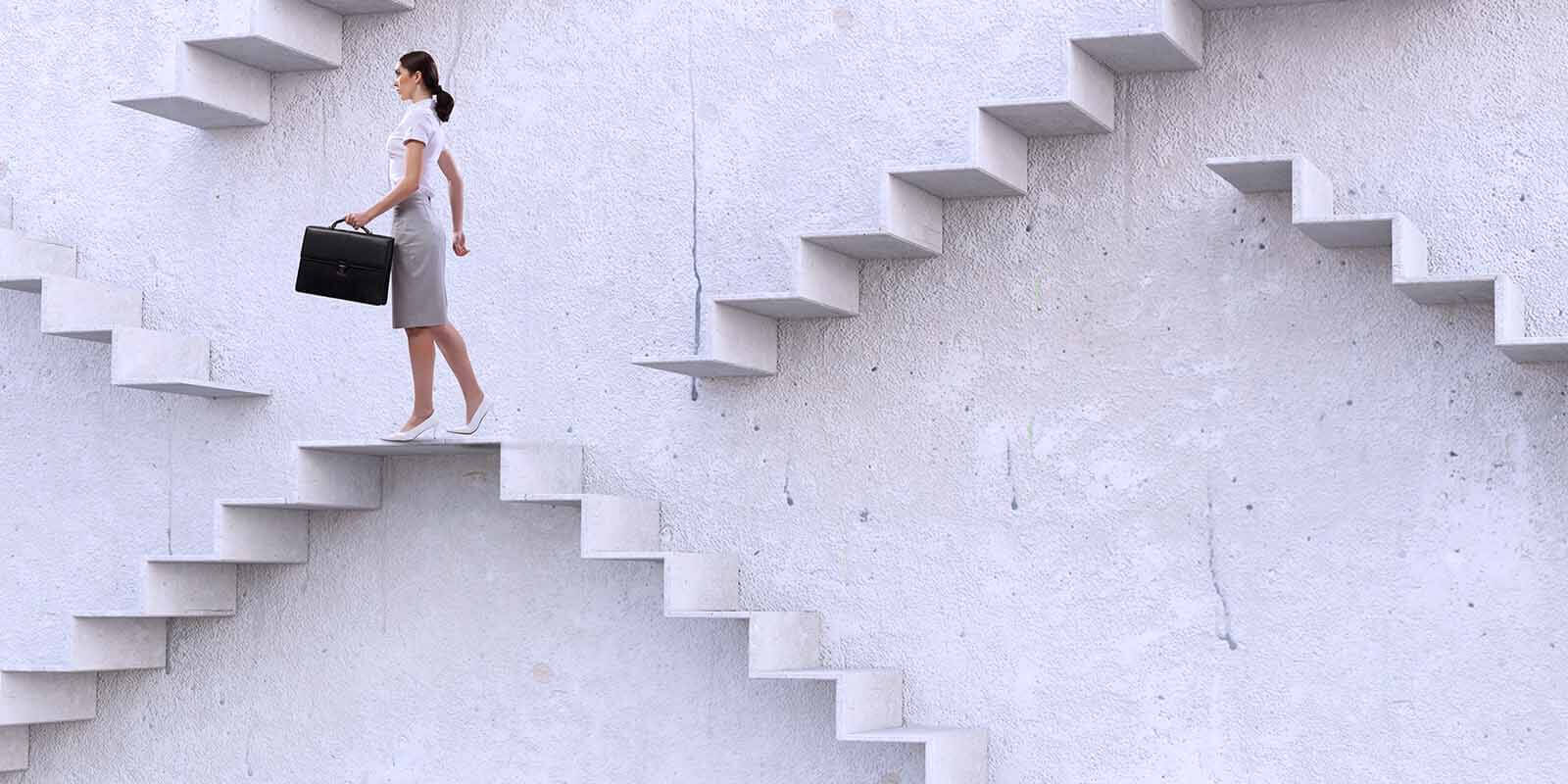 ---
---
May 23, 2017
Another CEO pay study confirms a repeatedly observed trend: The number of females in CEO positions at large-cap companies continues to creep up ever so slightly, and those that do find themselves in the top corporate positions are being awarded larger pay packages than their male counterparts on the whole.
According to the annual Equilar | Associated Press CEO Pay Study , which compiles data on pay packages for CEOs at S&P 500 companies who have served two consecutive years in that role, there were 21 female CEOs, up from 17 the year prior. While that pales in comparison to the 325 male CEOs in the study, females continued to out-earn their male counterparts.
Women were awarded a median $13.1 million in total compensation at the median for fiscal year 2016, up 9.1% from $12.0 million in 2015, while men were awarded $11.4 million, up 9.0% from $10.4 million in 2015.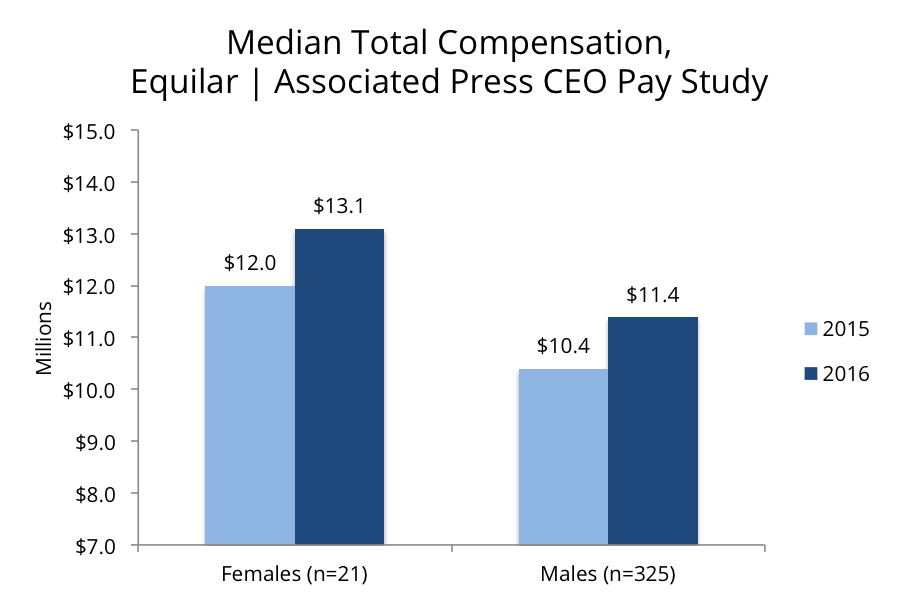 There are number of reasons why these numbers may bear out as they do, and while the trends are upward at face value, it's reasonable to view them with a critical eye.
First and foremost, the sample size of female CEOs remains exceedingly small. While this figure does not include women who were new to their position in 2016, or have since joined, it does include three executives have since left their positions, and reports indicate that it is likely Marissa Mayer of Yahoo will leave after the company completes its sale to Verizon. So the number of female CEOs still is likely to be around 4-5% of all S&P 500 companies.
What it also says, however, is that the women who are earning these roles are receiving pay packages in line with, and often exceeding, male counterparts in their industries. Twelve of the 21 women in the Equilar | AP study were awarded compensation above the median of their industry sector.
Below is the list of the 21 female CEOs included in the study, organized by total awarded compensation in fiscal year 2016. Ginny Rometty of IBM received the highest pay package of any female included at $32.3 million, a 63% difference from the compensation awards she received in 2015.
CHIEF EXECUTIVE

COMPANY NAME

2015 TOTAL COMPENSATION

2016 TOTAL COMPENSATION

CHANGE IN PAY

Virginia M. Rometty
International Business Machines
$19,821,950
$32,307,434
63%
Marissa A. Mayer
Yahoo!
$35,981,107
$27,410,159
-24%
Indra K. Nooyi
Pepsico
$22,189,307
$25,168,597
13%
Mary T. Barra
General Motors
$28,576,651
$22,400,282
-22%
Phebe N. Novakovic
General Dynamics
$20,424,104
$21,202,838
4%
Marillyn A. Hewson
Lockheed Martin
$20,163,169
$19,422,118
-4%
Irene B. Rosenfeld
Mondelez International
$18,255,748
$15,840,326
-13%
Lynn J. Good
Duke Energy
$10,675,947
$13,458,982
26%
Heather Bresch
Mylan
$18,162,852
$13,269,928
-27%
Susan M. Cameron*
Reynolds American
$13,448,538
$13,110,836
-3%
Ursula M. Burns*
Xerox
$10,613,090
$13,093,444
23%
Lisa T. Su
Advanced Micro Devices
$7,418,386
$11,724,775
58%
Barbara Rentler
Ross Stores
$10,157,789
$11,117,117
9%
Debra L. Reed
Sempra Energy
$12,006,136
$10,850,833
-10%
Margaret Keane
Synchrony Financial
$9,282,694
$10,260,357
11%
Debra A. Cafaro
Ventas
$10,923,710
$9,666,023
-12%
Gracia C. Martore*
Tegna
$8,863,126
$8,549,926
-4%
Beth E. Mooney
KeyCorp
$6,989,717
$8,163,027
17%
Mary N. Dillon
ULTA Salon, Cosmetics & Fragrance
$18,562,988
$7,842,021
-58%
Patricia L. Kampling
Alliant Energy
$4,691,635
$5,305,954
13%
Susan N. Story
American Water Works
$3,271,508
$4,096,532
25%
MEDIAN
$12,006,136
$13,093,444
9.1%
* left position since FYE 2016
Source: Equilar
---
For information regarding this study and the underlying datasets, or to learn more about Equilar Research Services, please contact the Equilar research team at researchservices@equilar.com.
For more information or commentary on Equilar research and data analysis, please contact Dan Marcec, Director of Content & Communications—who also authored this post—at dmarcec@equilar.com.
---