Knowledge Center
Reports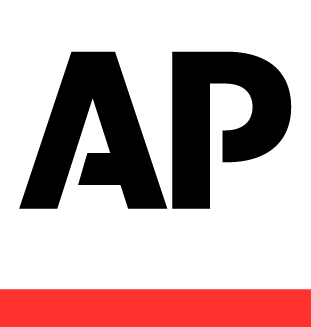 Equilar | Associated Press CEO Pay Study 2017
---
---
May 23, 2017
---
Since 2011, Equilar has worked together with the Associated Press on annual CEO pay studies. The 2017 version identifies trends in compensation awards for CEOs who served in that role at an S&P 500 company for at least two years as of fiscal year end 2016. Companies must have filed a proxy between January 1st and May 1st of this year to be included in this study. This sample size creates a consistent comparison for year-over-year changes to pay awards for these CEOs.
Key Findings
Pay Packages Increased 8.5% to $11.5 Million
Median total compensation* for the CEOs included in this year's study totaled $11.5 million, an 8.5% increase from the year prior.
More Female CEOs Were on the List Than Previous Years
Of the 346 executives in the study, 21 were female. Those female executives earned a median $13.1 million, compared to $11.4 million at the median for the 325 male executives. Notably, in the 2016 Equilar | Associated Press CEO pay study, there were 17 female CEOs in the sample. However, they were awarded a median pay package of $18.0 million, compared to $10.5 million at the median for the 324 male executives.
Industry Breakdown
Industrial goods companies represented the highest median pay packages in this year's study at $13.2 million, including firms such as 3M, Caterpillar and GE. Meanwhile, the healthcare sector, which includes biopharma companies, had the second-highest median CEO pay package at $12.9 million. Utilities CEOs were awarded a median $9.7 million, the lowest of the industry sectors in the study.
| | | |
| --- | --- | --- |
| INDUSTRY SECTOR | NUMBER OF COMPANIES | MEDIAN TOTAL CEO COMPENSATION |
| Industrial Goods | 31 | $13,183,932 |
| Healthcare | 40 | $12,915,835 |
| Consumer Goods | 34 | $12,466,678 |
| Basic Materials | 38 | $11,692,697 |
| Technology | 39 | $11,376,284 |
| Services | 56 | $11,128,940 |
| Financial | 85 | $10,730,399 |
| Utilities | 23 | $9,698,631 |
Geographical Breakdown
New York CEOs included in the Equilar | Associated Press study received the highest median pay package (excluding Nevada, where there was only one CEO). There were 39 New York-based CEOs in this year's study, who were awarded median total compensation of $15.3 million.
Only California boasted more CEOs in the study, with 40. Texas (33), Illinois (24) and Massachusetts (15) rounded out the top five states with the highest representation.
In all, 37 states were represented in the study. Equilar is also conducting a study with the Associated Press on the largest CEO packages awarded to companies in each individual state, regardless of size or index classification, which will publish in the coming days.
*Total compensation includes information disclosed in company proxy statements including salary, bonus, stock and options valued at grant date, any deferred compensation, and other compensation (including benefits and perks).
---
For information regarding this study and the underlying datasets, or to learn more about Equilar Research Services, please contact the Equilar research team at researchservices@equilar.com.
For more information or commentary on Equilar research and data analysis, please contact Amit Batish, Content Manager—who also authored this post—at abatish@equilar.com.