Knowledge center
Blog Home
Equilar Blog
---
CEO Pay Ratio: Expected Impact on Employee Sentiment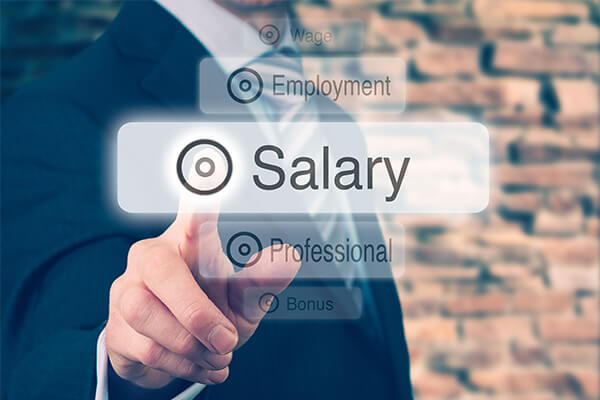 ---
August 4, 2016
Those figures represent alternative ways to calculate the ratio of CEO to worker pay in the U.S.—a ratio that every public company will be required to report for its own workers in 2018. Since the SEC passed this measure one year ago as a continuation of mandates from the Dodd-Frank legislation, the CEO Pay Ratio has become a lightning rod for discussion around executive pay.
The pay ratio is controversial for different reasons to different constituents. In the corporate governance universe, executive compensation professionals and the shareholders who vote on executive pay have debated the ratio's usefulness as a means to help them evaluate CEO pay. Companies are concerned about the costs involved—by some estimates, it will cost public companies a collective $1.3 billion to comply with the rule in its first year, and about half that amount every year thereafter. Meanwhile, opponents of what they describe as exorbitant CEO pay have said they would use the ratio to shame companies publicly.
Caught in the middle, HR departments will be assigned the daunting task of communicating this delicate information to company employees, and handling the influx of inevitable questions about what job is the median, how that compares across departments, and quite possibly, why the CEO gets paid so much. Undoubtedly they are asking how can they best communicate their own company's ratio and educate employees on what it means.
Determining the CEO Pay Ratio
What makes the pay ratios reported by various sources thus far so vastly different? The largest of these figures cited above—335:1—is according to the AFL-CIO Executive Pay Watch. This accounts for the average reported total compensation for S&P 500 CEOs vs. the average for nonsupervisory workers in the U.S.
The smallest of these figures—71:1—was calculated by PayScale, which provides on-demand compensation data and software, comparing median cash compensation for 168 of the highest-paid CEOs in the annual Equilar 200 study to cash compensation of the median employee for those companies. This included all employee levels from individual contributor to executive level.
These differences reflect the fact that while companies will be required to provide disclosure of their CEO pay ratios beginning in 2018 public filings, there is some flexibility in the SEC rule that allows a company to select its methodology for identifying its median employee and that employee's compensation.
The question remains how the ratio should be calculated to create the most direct comparison between how CEOs and employees are paid.
Executive vs. Employee Pay Strategies
It's difficult to draw a direct comparison from executive to employee pay for several reasons. The AFL-CIO Executive Pay Watch included all reported CEO pay, which factors in equity compensation such as stock and options awards, while PayScale's employee survey exclusively tracks salary information and thus compares more directly to the cash components of CEO pay in the form of salary and annual bonus.
On paper and in practice, stock and options make up a vast majority of CEO pay. Equity accounted for 68% of the reported compensation for the CEOs included in the Equilar 200 study used for the PayScale comparison. In other words, on average, less than one-third of these CEOs' compensation was earned in cash. At the same time, CEO compensation reported in annual proxy statements often includes dollar values that are not paid in that year, because a significant portion of CEO pay is contingent on future performance. The ultimate value of those awards may be less or more than the reported numbers had indicated.
Meanwhile, non-executive employees may or may not receive company equity as part of their compensation. Even if employees do receive stock or options, they are less likely to be certain about the present value of their equity, and thus self-reported data may not fully capture the amount they ultimately realize as something tangible—even if it were accounted for in the pay ratio. As a result, survey data better reflects cash compensation, and an apples-to-apples comparison measuring the gap between CEO pay and their employees can help to normalize some of these discrepancies.
The highest-paid CEO on the Equilar 200 list—Dara Khosrowshahi of Expedia—provides a useful example of the differences between how pay is structured for CEOs versus most employees, and moreover, how that compensation is reported to the SEC.
In 2015, Khosrowshahi received stock options valued at more than $90 million on the day the award was granted. However, he will only realize that value if he hits aggressive performance goals. On top of that, the company has said it will not award him any more equity compensation until 2020. According to PayScale's survey, the ratio of CEO pay—including equity—to the median employee would be nearly 1,000-to-1 at Expedia in 2015. In any other year, it would likely fall far closer to the 39:1 ratio shown in PayScale's study, which represents the amount of cash Khosrowshahi took home in 2015.
Employee Perception of Executive Pay
The alternative ways to calculate the CEO pay ratio reflect another reality: While the figure may appear similarly across companies to the public, it will be calculated differently at every company. A new piece of information, never before disclosed by a majority of companies, will become publicly available—the median employee's pay—and inevitably half of the company will fall below that mark.
So whether a particular company's ratio is 335:1 or 71:1, HR departments will have to come up with detailed communications plans to address how the median employee was determined and why the ratio is what it is, especially if the figure may appear out of step compared to industry competitors.
To appraise employee sentiment on CEO pay, PayScale conducted a survey soliciting more than 22,000 responses on whether employees knew what their CEO's compensation was, and if so, the degree to which they thought it was fair.
Overall, the findings showed more than half of employees were not aware of their CEO's compensation (55%), and among those that did, nearly 80% believed it was appropriate. Meanwhile, more than half of respondents who felt that their CEO is overcompensated also reported that it negatively affects their view of the company (57%).
Unsurprisingly, employees at higher levels in their companies have more knowledge about and more readily approve of CEO compensation than employees at lower levels. In other words, the perception of the CEO's compensation and its impact on the respondent's opinion of the company is directly related their job level, according to the survey.
Though these responses may not be unexpected, they underscore the value of transparency in setting expectations about the forthcoming ratio and its influence on employee morale. If employees are surprised by revelations in the news or from a union advocate, they're likely to be less informed than if it comes straight from the source.
Ultimately, CEOs are paid very differently than employees, and the data suggests that workers who understand the nuances are more receptive to learning more about why. HR departments and other internal communicators have the opportunity to gather information and data now so they can accurately tell their company's story and dampen the noise from external parties that may try to tell that story for them.
For more information on PayScale's employee survey, please visit www.payscale.com/data-packages/ceo-pay .
---
For more information on Equilar's research and data analysis, please contact Dan Marcec, Director of Content & Marketing Communications at dmarcec@equilar.com.