Knowledge center
Blog Home
Equilar Blog
---
Executive Hardship: Meeting Ownership Guidelines in a Volatile Market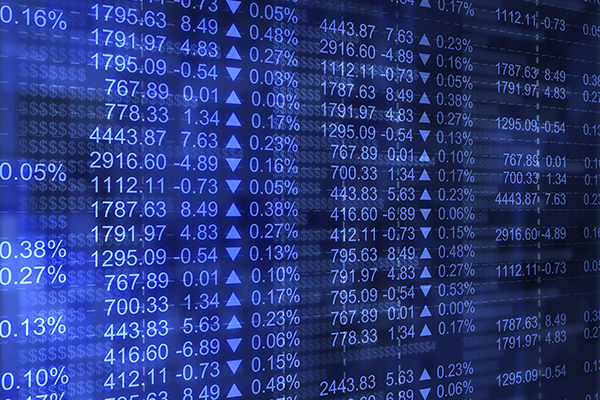 ---
May 13, 2016
With the advent of Say on Pay and the influence of proxy advisory firms on votes, company stakeholders increasingly scrutinize all aspects of corporate governance. Company ownership guidelines are one of these commonly analyzed pay elements, which ensure that executive and director interests are aligned with shareholders by requiring them to maintain a meaningful amount of equity ownership in their company. In addition to basic ownership guideline structure, companies may incorporate other features, including holding requirements, non-compliance penalties, compliance incentives, hardship provisions and restrictions on hedging.
According to data compiled for Equilar's Executive Stock Ownership Guidelines report, almost seven in eight Fortune 100 companies have a restriction on hedging, and nearly two-thirds of have holding requirements. Other practices such as hardship provisions, non-compliance incentives and even compliance incentives also have varying degrees of inclusion.
Fortune 100 Prevalence of Executive Ownership Guideline Practices
Practice
Prevalence
Restriction on Hedging
87.6%
Holding Requirements
62.9%
Hardship Provisions
15.7%
Non-Compliance Penalties
13.3%
Compliance Incentives
1.2%

Source: Equilar's 2016 Executive Ownership Guidelines Report
These other ownership guideline practices help executives or directors meet their ownership goals—the exception being hardship provisions, which provide allowances or exemptions from ownership guidelines in exceptional circumstances. These circumstances include but are not limited to financial burden, divorce settlements, lawsuits and stock price decline. Although hardship provisions are relatively rare, their inclusion merits consideration when preparing executives and directors for maintaining their equity ownership in a volatile market.
Given last year's market correction and the decline of the stock prices in the energy sector, companies may find a need to implement a hardship provision policy to supplement their ownership guidelines. Some hardship provisions implemented by companies include: 1) allowing the individual to count current equity holdings as meeting guidelines, 2) suspending ownership guidelines, 3) giving the individual extra time to meet guidelines or 4) exceptions given by committee discretion. A webinar hosted by Equilar, featuring Semler Brossy and Equity Methods, also explored five different ways to approach stock ownership guidelines that may help account for some of these scenarios.
In an environment where the current market outlook appears rocky, these companies decided to include hardship provisions in proxy statements:
Altria Group (proxy filed 4/9/15, p. 43): "If the stock price declines, executives may hold the fixed number of shares based on the stock price at program commencement."

HollyFrontier Corp (proxy filed 3/26/15, p. 50): "If an officer attains compliance with the stock ownership policy and subsequently falls below the requirement because of a decrease in the price of our common stock, the officer will be deemed in compliance provided that the officer retains the shares then held."

World Fuel Services Corp (proxy filed 4/14/15, p. 40): "Furthermore, the Committee, in its discretion, may determine the appropriate hardship relief, if any, for non-compliance including: allowing named executive officers additional time to regain compliance and suspending ownership requirements in the event of extreme volatility in the Company's stock price."
---
For more details on ownership guidelines, or to learn more about custom research available through Equilar's Research Services, please contact the Equilar research team at research@equilar.com.
For more information on Equilar's research and data analysis, please contact Dan Marcec, Director of Content & Marketing Communications at dmarcec@equilar.com. Felicia Wong, Research Services Project Manager, authored this post.