Executive Benefits and Perks: 2021 Trends
September 1, 2021
Dan Marcec
Executive compensation often includes significant added value from benefits and perquisites (perks), on top of what corporate leaders receive in salaries, bonus opportunities and shares in the company stock. Public companies report these benefits as "other compensation" in the summary compensation table of their annual proxy statements, and when they carry values that exceed $25,000, or 10% of the total amount of perks, individual benefits must be quantified and disclosed in a footnote.
There are few arguments against executives deserving certain perks that may not be offered to every employee. For example, taking the time to attend a family event may not exactly fit in the busy schedule of a multinational CEO, so the company paying to fly them to and from that engagement on the corporate jet is likely safer, more practical, more cost-effective and more expedient than having them fly commercial, allowing them to return to work more quickly. Likewise, employing a professional driver may be considered a prudent safety measure, and a high-profile leader with heightened security risks might feel more at ease by employing personal protection at home or while traveling.
Such benefits are likely to provide peace of mind and a freedom to act in a way that enables or enhances job performance, and a company is likely to see these perks as worthwhile business expenses, even when they apply to their executives' personal activities.
Though often overlooked or a considered non-issue, since "other compensation" is usually a minor portion of overall executive pay, certain perks draw attention and high scrutiny when considered excessive. Corporate stakeholders (and the media) are rarely kind to lavish spending on personal aircraft or other high-value benefits for executives. When such perks are bestowed and disclosed, investors also want to ensure that they are enabling the personal health and well-being of executives in service of influencing positive results for the company and their investments.
Lawmakers and regulators are attuned to these compensatory vehicles as well, and the SEC has recently issued numerous fines to companies enforcing rules around perks disclosure, in some cases totaling hundreds of thousands of dollars. In addition, as part of the Trump administration's Tax Cuts and Jobs Act of 2017, limitations on tax deductions related to employee benefits, inclusive of those offered to executives, have given companies more to think about when considering certain perks.
Finally, the SEC provided updated guidance last fall as to what constitutes a perk in response to the unexpected upheaval caused by COVID-19. As the business landscape continues to change, so may the perception of what an acceptable perk—and value of those benefits—should be. In the meantime, boards and compensation professionals must continue to pay careful attention to how benefits and perks fit within a comprehensive executive pay package, and be prepared to defend their decisions when large benefit values are presented and disclosed.
Methodology
Equilar's Executive Benefits and Perquisites details the prevalence and value of aircraft, automotive and professional services perks granted by Equilar 500 companies to CEOs and named executive officers (NEOs), as disclosed in annual proxy statements. The study defines years by fiscal year ends between August 1st and July 31st.
For the purposes of this report, "aircraft" references costs related to the personal use of private aircrafts, including expenses such as fuel charges. "Automotive" references costs related to ground transportation, including company-provided cars, chauffeurs and auto insurance. "Professional services" are defined herein as perks comprising costs related to services such as tax prep/planning services, financial counseling/planning, legal services, estate planning, administrative/secretarial services and security personnel.
In cases where executives are referenced by name in this report, Equilar has provided links and page references to the company proxy statement where that figure is disclosed in a footnote.
Key Trends
Aircraft Perks Descend in 2020
Among executives leading Equilar 500 companies, the median value of aircraft perks was lower in 2020 than in either of the two years prior.
More than half of Equilar 500 CEOs, or 51.3% overall, utilized their company's corporate jet for personal use in 2020 with a high enough value that it required disclosure. This figure ticked up slightly from 50.3% in 2018 and 50.9% in 2019. However, the median value for this perk dropped 22.5% in 2020, falling to about $86,000 from nearly $111,000 the previous year, despite approximately the same number of CEOs receiving such a benefit. The median value of aircraft perks for CEOs increased 8.7% from 2018 to 2019.
Among other named executive officers (NEOs), aircraft perks are much less common and much lower in value than what companies provide to their CEOs. In 2020, 15% of all other NEOs received an aircraft perk that was disclosed by their company. That figure fluctuated slightly during the study period, up from 13.5% in 2019 but down from 16% in 2018.
The median value of aircraft perks offered to all other NEOs followed the same up-and-down trend line as CEOs. Costs for this benefit fell from a high of $30,269 in 2019, dropping 7.6% to $27,980 in 2020. The dip in 2020 followed an increase of nearly 40% in 2019, up from about $22,000 in 2018.
Figure 1: Median Value of Aircraft Perks (Equilar 500)
Mark Zuckerberg, CEO of Facebook (p.52), received the largest aircraft perk value awarded to any executive in 2020—$1.8 million—as well as the largest of any executive in the study overall, as the Company paid nearly $3 million for his personal aircraft expenses in 2019. Zuckerberg was the only CEO to receive an aircraft perk of more than $1 million throughout the study period. Among other NEOs, Charles Ergen, Executive Chairman of Dish Networks (p.32), and John Tyson, Chairman of the Board of Tyson Foods (p.44), also used corporate aircraft for personal use at a value of more than $1 million in 2020.
Automotive Benefits Drive Along Steadily 
Overall, automotive benefits are less prominent for CEOs than aircraft usage. Just over one-quarter (25.4%) of CEOs in the Equilar 500 received such perks in 2020. On the other hand, all other NEOs received auto perks more frequently than aircraft perks, but still less often than CEOs. In 2020, 23.4% of all other NEOs had an automotive perk that was disclosed in their company's annual proxy statement.
The prevalence of these disclosed perks declined for all executives in each year of the study period, down from 2018 highs of 28.8% of CEOs and 29.6% of all other NEOs.
Like aircraft values, automotive benefits declined in 2020, albeit more modestly. There was a 4.1% decrease for CEOs in the most recent fiscal year following a slight increase in the year prior, compared to a 2.4% drop for all other executives in 2020 after an increase in 2019. For CEOs as well as all other executives, Equilar 500 companies reported the lowest overall median values for automotive perks in the most recent fiscal year. Values hovered around $20,000 for CEOs and $15,000 for all other NEOs, relatively consistent throughout the study period.
Figure 2: Median Value of Automotive Perks (Equilar 500) 
The largest auto perk for any executive in 2020 was provided to O. Bruton Smith, Executive Chairman of Sonic Automotive (p.44), in the amount of $210,698. Meanwhile, the largest across the study period was $1.4 million, provided to Dara Khosrowshahi, CEO of Uber (p. 60), in 2019. Notably, Khosrowshahi did not receive a disclosed auto perk in either 2018 or 2020.
Serving Those Who Serve
Perks related to professional services don't typically draw as much scrutiny or ire as corporate jets, extensive security packages or country club memberships, but they are often disclosed with similar values to some of these more notorious perks.
These benefits are considered very important in supporting executives' well-being, thus enabling them to focus on their job performance. For example, a recent article in C-Suite magazine from Morgan Stanley at Work detailed the importance of financial planning services for executives. Though often underutilized, the article noted, these are widely offered, intended for the personal benefit of a corporate leader whose pay is at risk and whose wealth is volatile based on changes in the market.
For CEOs, the trendline for professional services benefits was similar to the other top perks, falling in 2020 after a rise in 2019. The median value of professional services perks totaled $14,221 last year, down 5.2% from $15,000 the year prior. This figure increased 6.9% from 2018 to 2019. The value of professional services perks for non-CEO executives also saw an up-then-down trendline, settling at a median $11,440 in 2020.
Figure 3: Median Value of Professional Services Perks (Equilar 500)
The percentage of CEOs receiving disclosed professional services perks declined across the study period, with 29.4% having been provided such benefits in 2020, down from 32.5% in 2018. All other NEOs received these perks more commonly than CEOs in 2020, as 31% had values disclosed as part of their total compensation.
Gregory Maffei, CEO of Liberty Media Corporation (p.48), received professional services benefits valued at $287,240 in 2020, the highest of any CEO in the past year. Charles Ergen of Dish Networks (p.32) again found himself at the top of the perks list for all other NEOs with $233,000 in value associated with tax preparation services in 2020, according to the Company's proxy statement.
---
Contact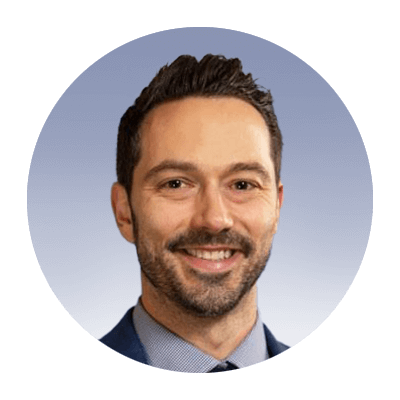 Dan Marcec
Senior Editor at Equilar
Dan Marcec, Senior Editor at Equilar, authored this post. Mason Mu, Research Analyst, contributed data and analysis. Please contact Amit Batish, Director, Content & Communications, at abatish@equilar.com for more information or commentary on Equilar research and data analysis.
---
---