Peer Group Overview
In this age of Say on Pay, considerable and ever-increasing scrutiny has been placed on executive compensation. The challenge of selecting appropriate peers in setting compensation is important to institutional investors and issuers alike. Traditional peer groups tend to focus on revenue indicators and strictly-defined industry designations.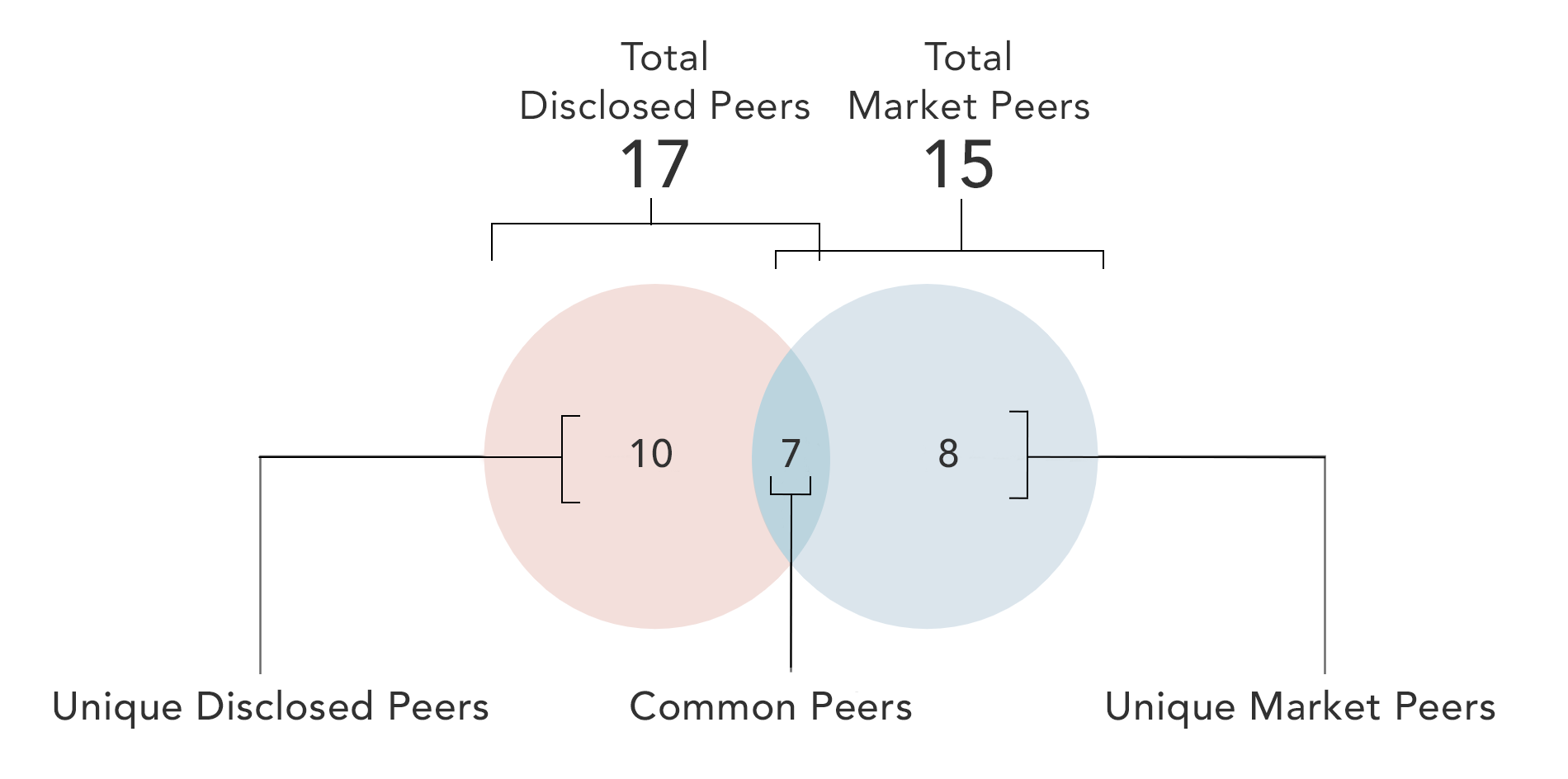 However, these methods often oversimplify the complex and overlapping competitive dynamics that exist in the marketplace. The broad amount of publicly disclosed information concerning peer groups within SEC filings presents an opportunity to harness and use market data to define peer groups.
---
Equilar Market Peers Overview
A key part of Equilar Insight's Pay for Performance Analytics, Equilar Market Peers provides a unique and powerful methodology for creating peer groups. Peer groups are developed using a company's own proxy peer disclosures within the Russell 3000 Index. Using analytics and algorithms proven in the social networking space, Equilar Insight generates an interconnected network of peer companies consisting of "who you know" and "who knows you."
How It Works
Beginning with a company's SEC-disclosed peer group, a network is established consisting of four distinct categories: direct peers, second degree peers, incoming peers, and peers of incoming peers.
Equilar Insight defines and quantifies the interrelationships within peer networks, identifying companies with the strongest connection to a specific company.
By considering several levels of peer relationships, the results for a specific company represent the collective decisions and activities of all Russell 3000 companies.
Equilar Market Peers evaluates the strength of these relationships (oneway vs. reciprocal connections) and creates a list of the strongest connections.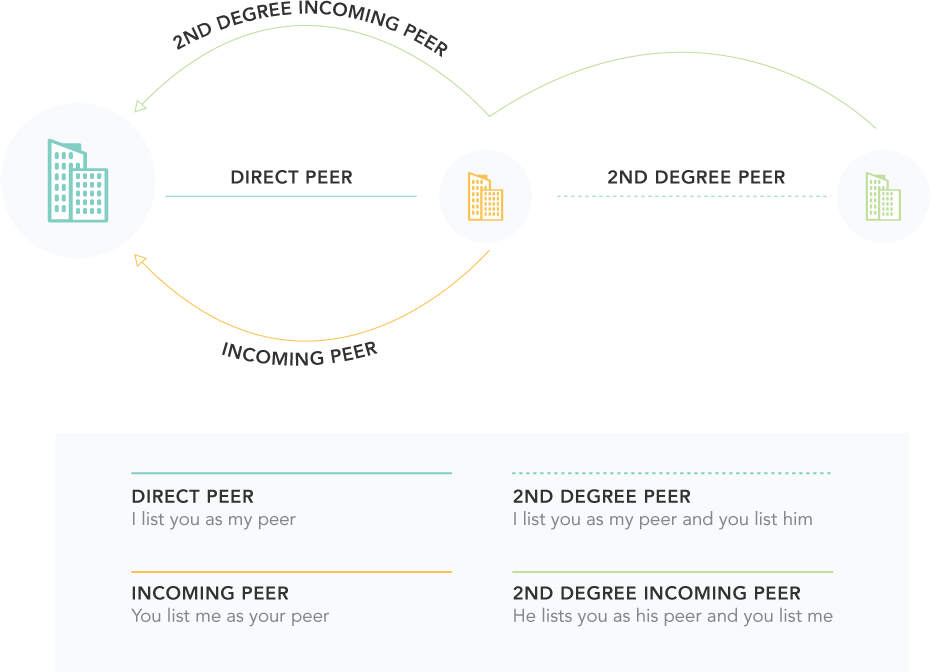 Benefits
Equilar has created a methodology for creating peer groups that solves the onesize- fits-all dilemma. Based on the disclosed peer groups of the company, this flexible process creates the most logical peer groups by using the disclosed peers of the entire Russell 3000.