CEO Pay Ratio Modeler
As part of the Dodd-Frank Wall Street Reform and Consumer Protection Act of 2010, companies are now required to track and disclose the ratio between their median paid employee and CEO. While the SEC rules specify the technical nuance of the ratio calculation, it remains uncertain as to how boards and investors will interpret the numeric disclosures.

The CEO Pay Ratio Modeler will assist you in drafting the proxy narrative, developing a strategy for in-house corporate communications and demonstrating a clear presentation of the ratio.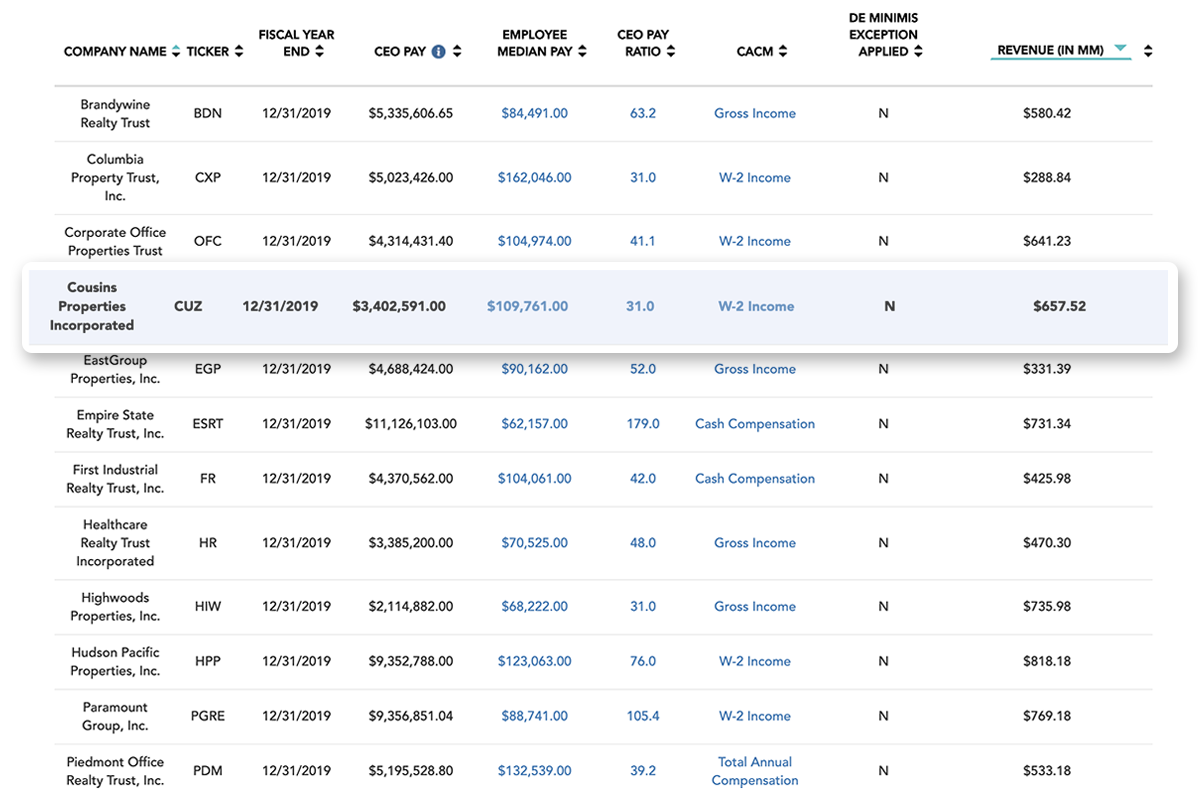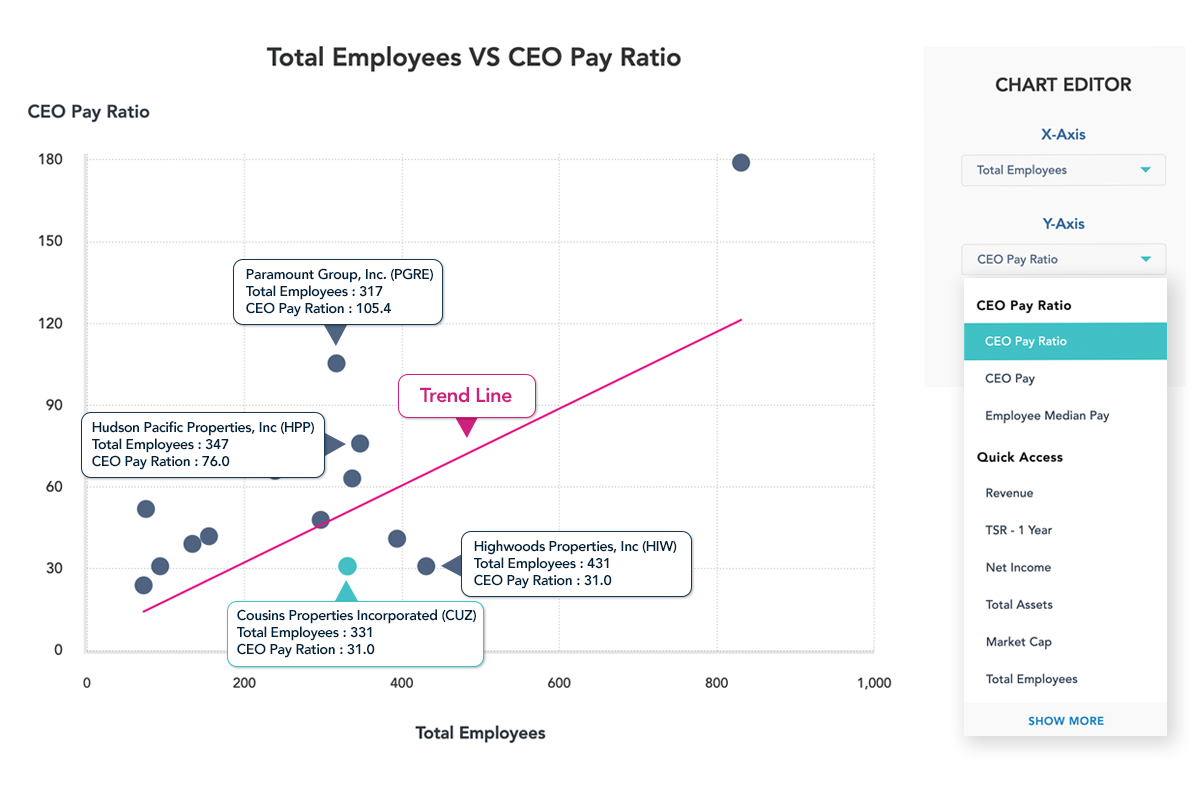 Request Custom Overview
---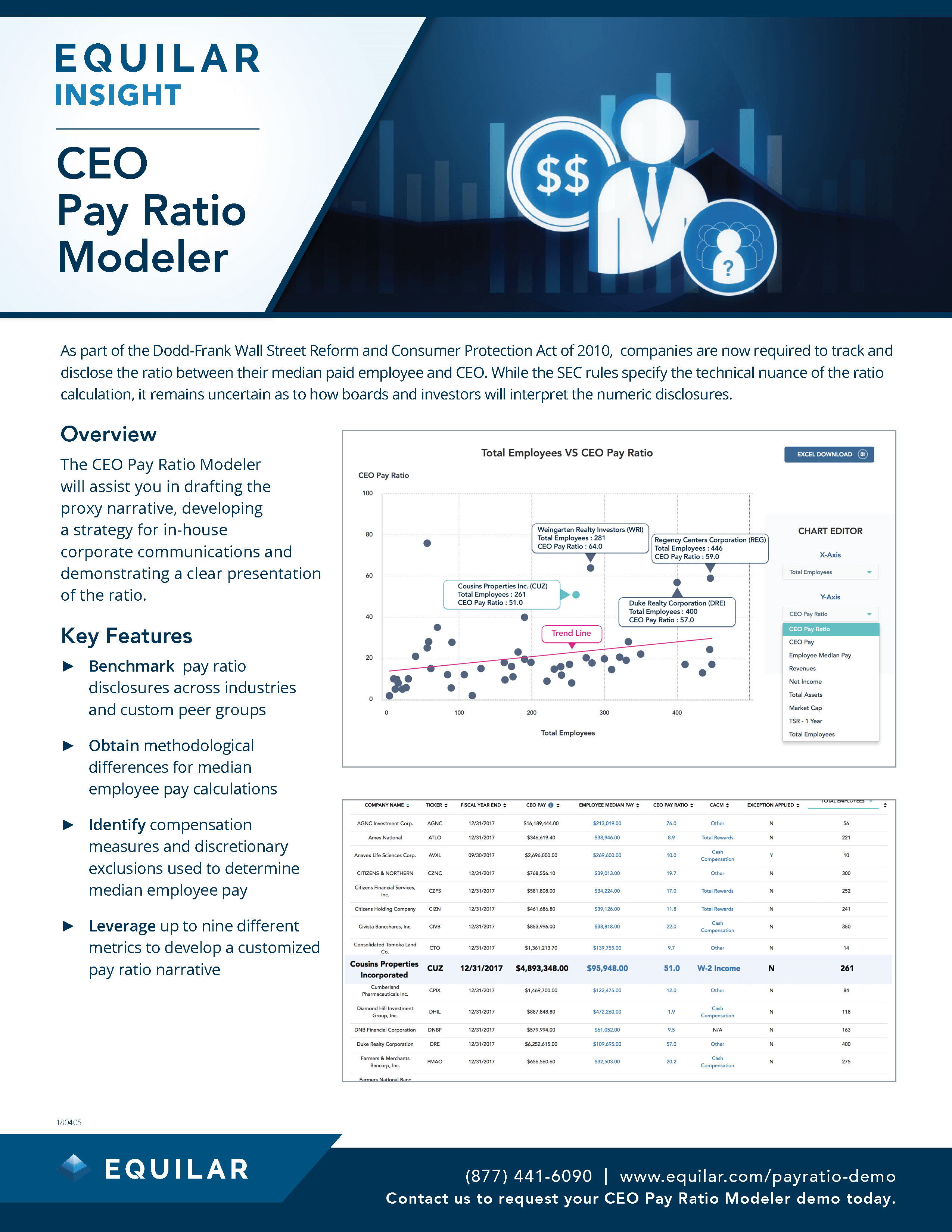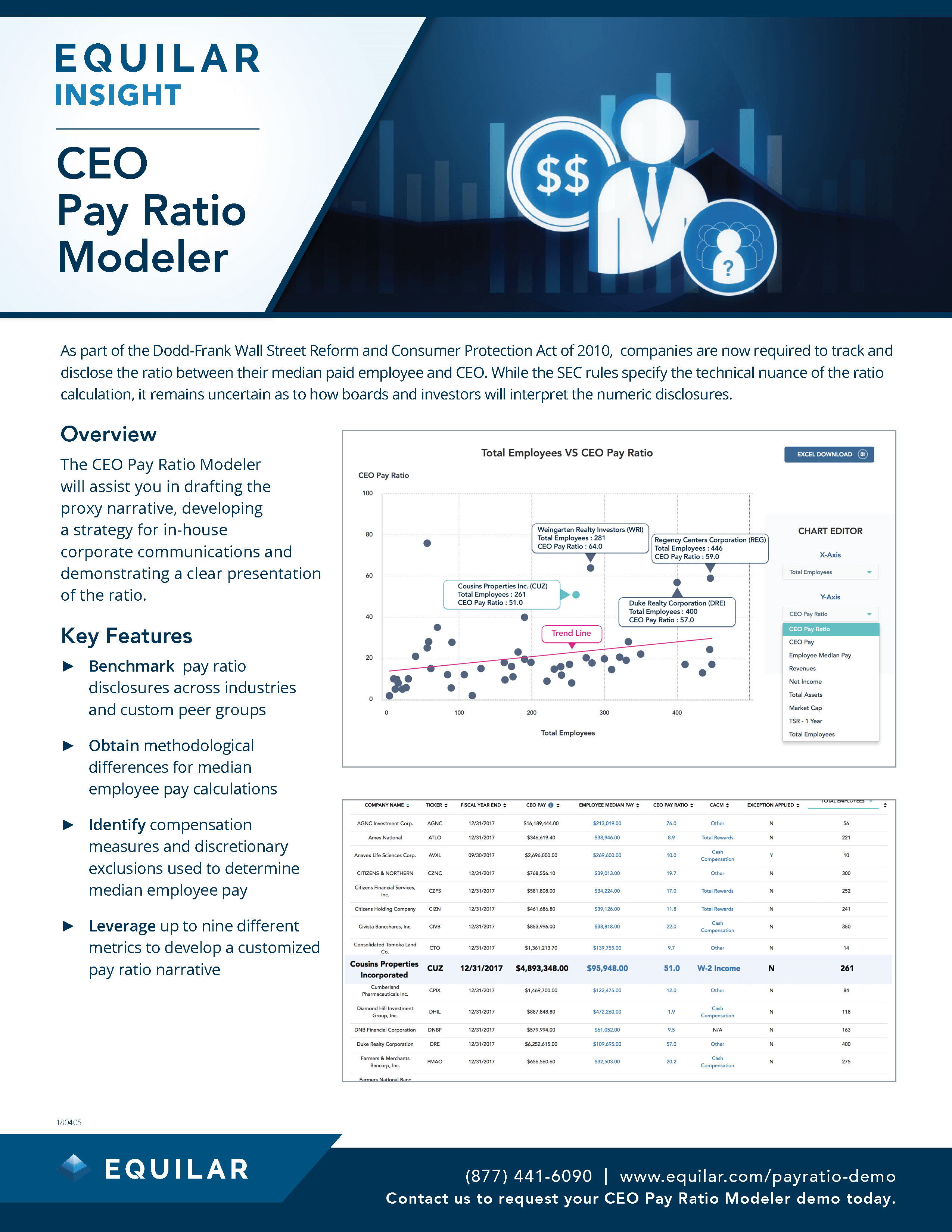 Learn More About the CEO Pay Ratio Tracker